This awesome crockpot brown sugar balsamic pork tenderloin recipe will become an instant family favorite! Slow cooked for 6 hours brushed with a delicious sauce, you will make this recipe over and over!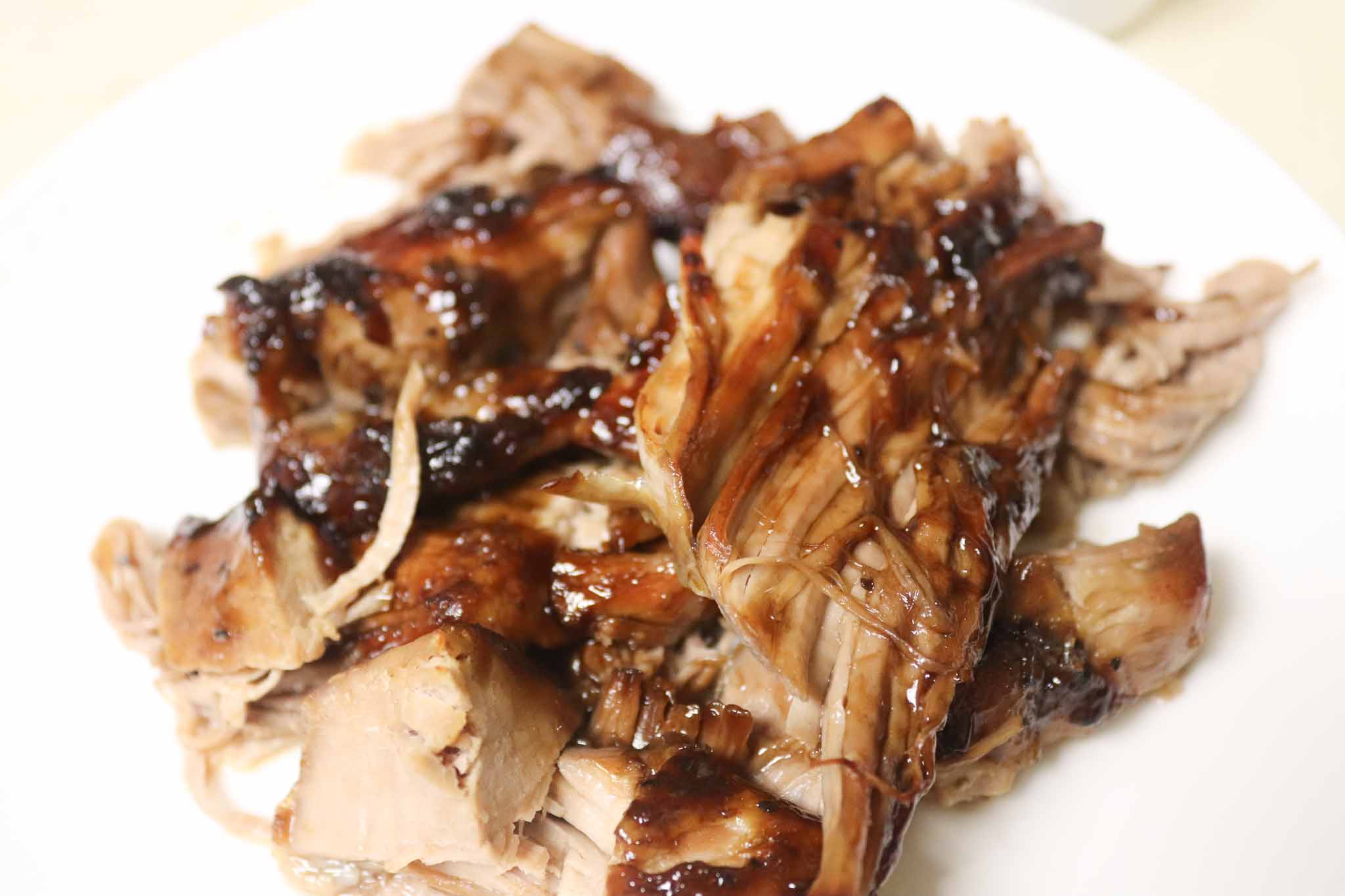 On Sunday morning I woke up knowing that I wanted to be hands off, some Sundays I love to nurse different pots and spend my entire day in the kitchen.
Other Sundays, (like this one) I just want to set it and forget it. So I took a look at my crockpot board on Pinterest and decided I'd be making some Pork Tenderloin for dinner!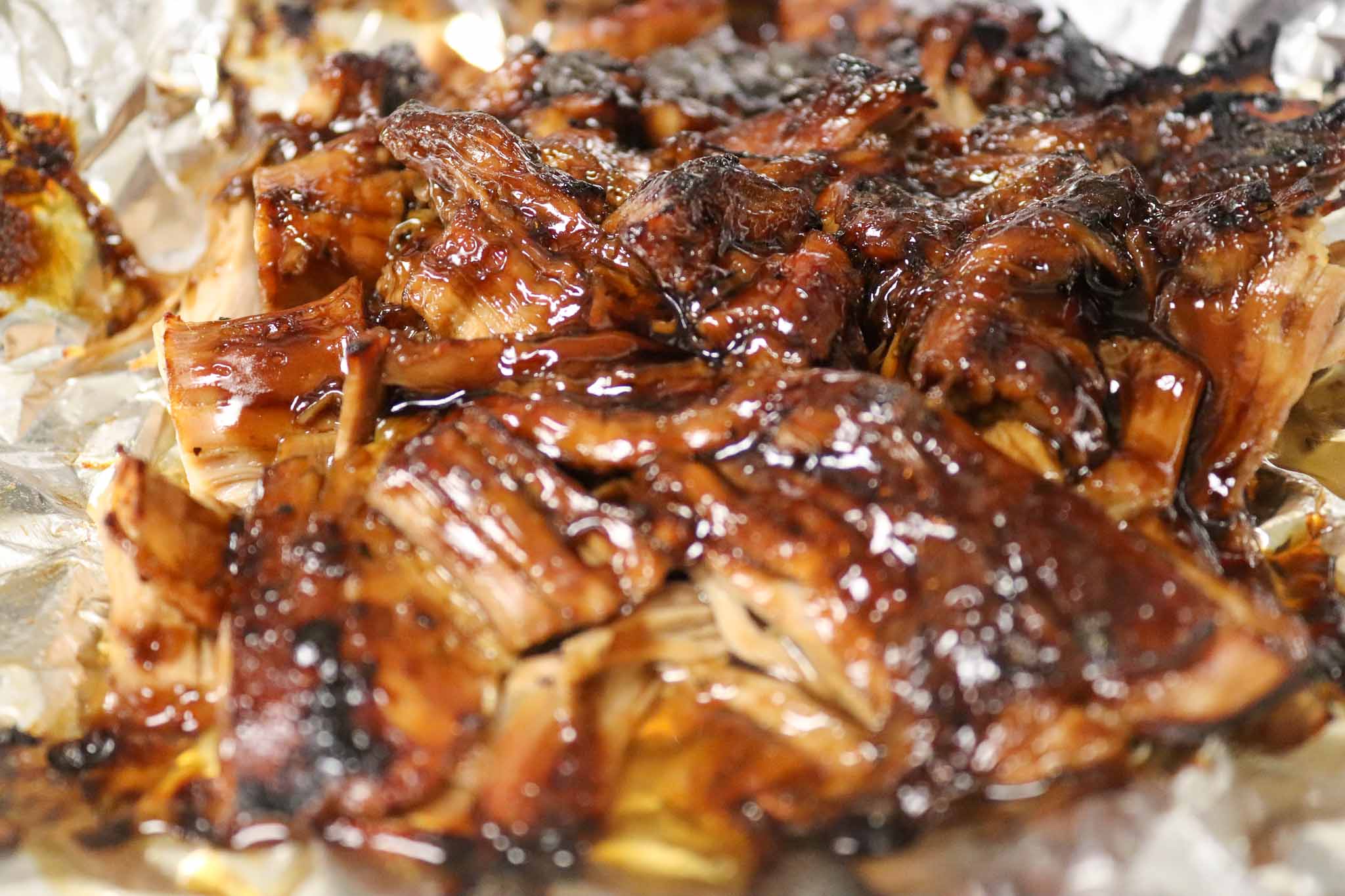 Crockpot Brown Sugar Balsamic Glazed Pork Tenderloin Recipe
I love pork tenderloin because of the high protein/low fat content. You can pretty much make this with everything, rice, salad, mashed potatoes or even vegetables–it's versatile like that!
This tenderloin is glazed with a perfect tangy sweet glaze that is not too overpowering but so delicious!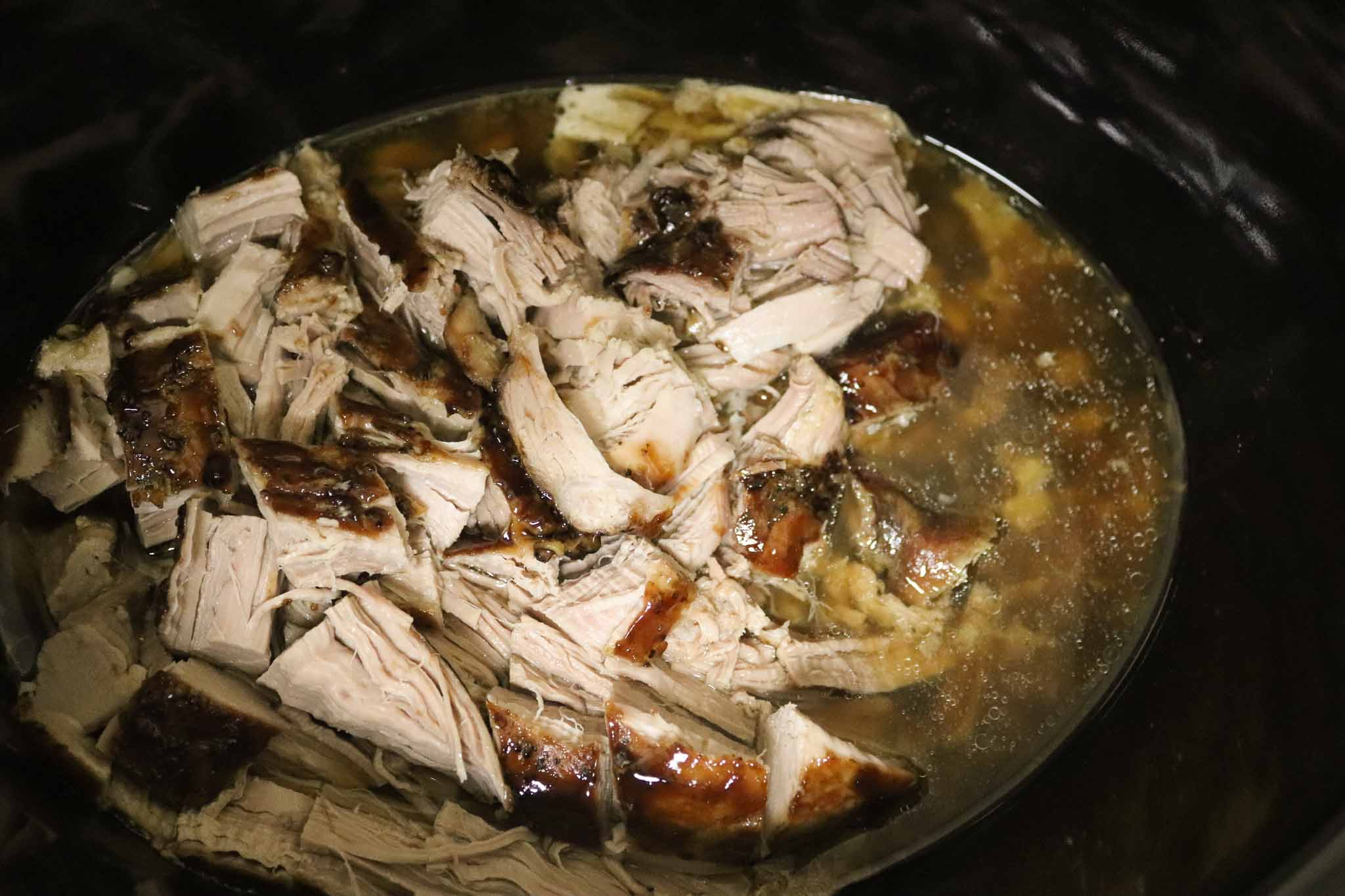 I didn't have all of the ingredients–the original recipe called for sage (so I put my favorite parsley instead) and a fresh garlic clove (I used 1/2 tsp minced garlic instead–I like garlic a lot).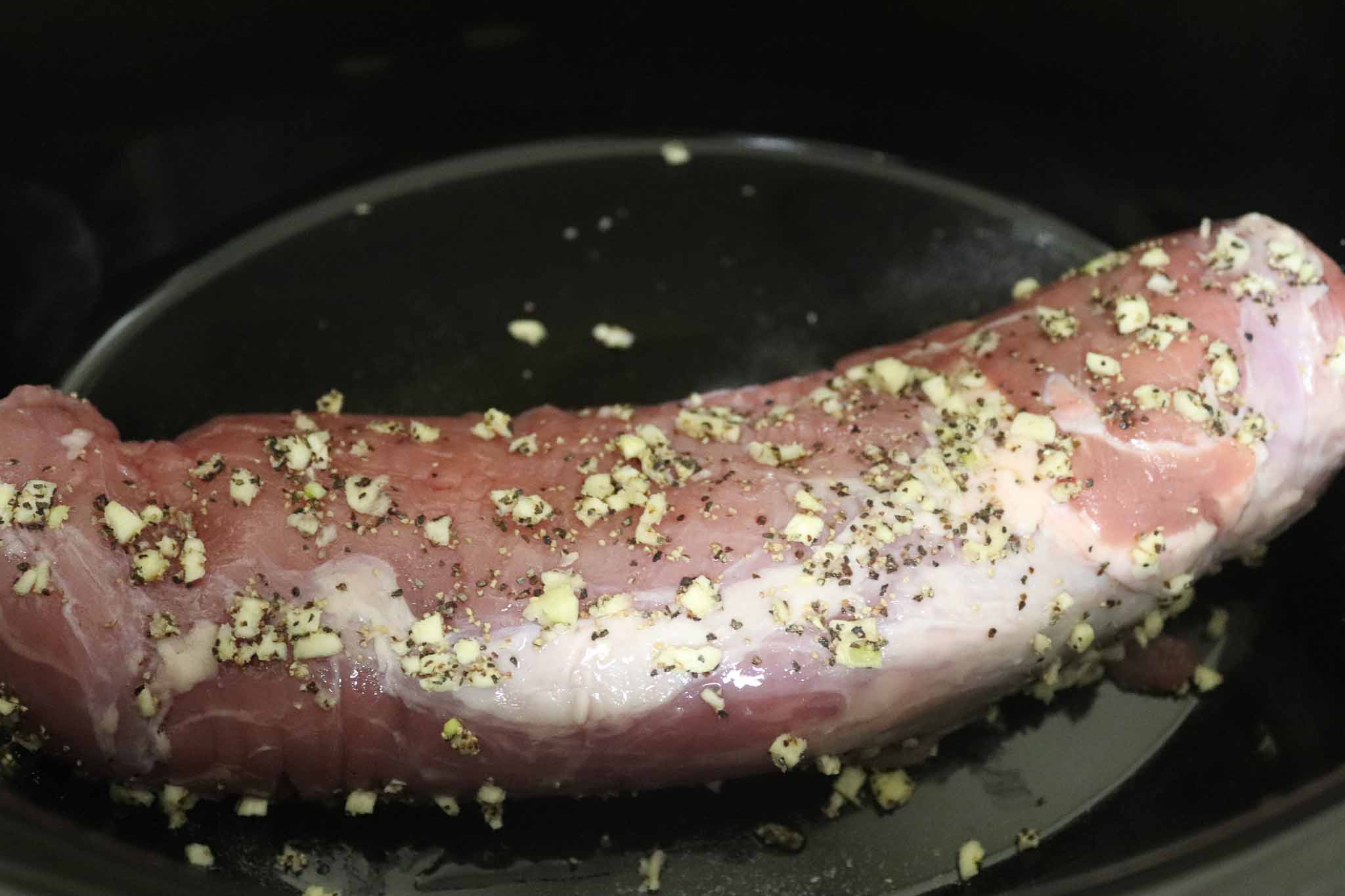 The best part of the recipe for me was the actual browning of the pork…I love a crisp skin on meat, I would have browned it even more but my hubs might have objected a bit. 🙂
You set your oven on broil and leave it there for a few minutes to watch the magic happen!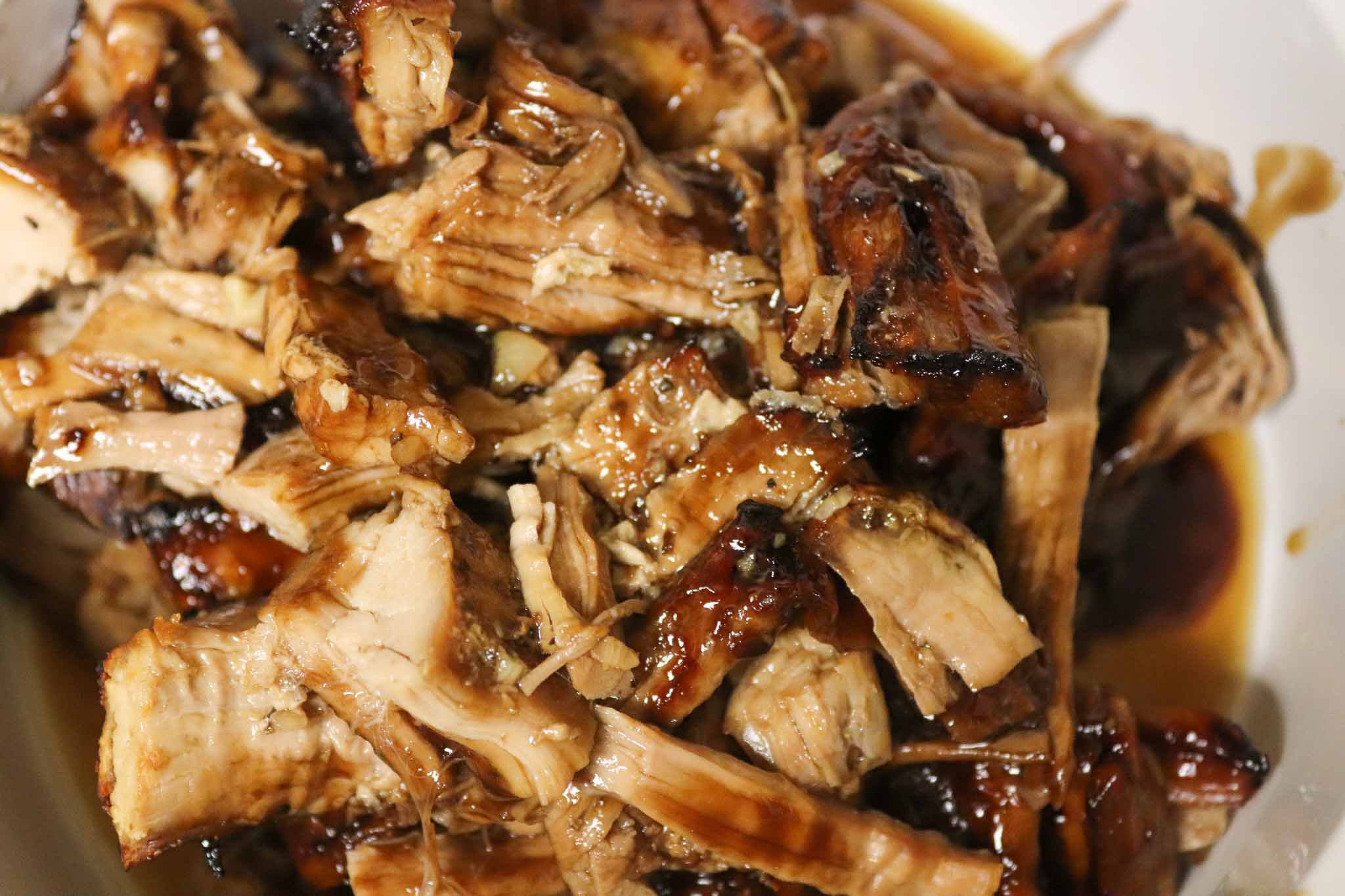 The meat is fork tender after hours of slow cooking and its so good! I generally serve it as the main meat for dinner but I could easily see this being served on home Hawaiian rolls for a tasty lunch.
If you are looking for more crockpot recipes be sure to check out this Easy Pepper Steak Recipe & more of my Favorite Recipes For Busy Moms!
What ingredients are needed for Crockpot Brown Sugar Balsamic Pork Tenderloin?
Pork tenderloin
Ground sage
Salt
Black Pepper
Crushed garlic
Water
Brown sugar
Cornstarch
Balsamic Vinegar
Soy sauce
You won't need any olive oil, worcestershire sauce, garlic powder, onion powder, or chicken broth for this recipe.
What should I eat this pork tenderloin with?
Easy Copycat KFC Coleslaw – Quick Side Dishes
Easy Copycat Hawaiian Rolls You Can Make At Home
My favorite is white rice and veggies. Sandwiches is a great option but be careful not to overwhelm with other toppings because the flavor is pretty strong by itself.
I could easily do mashed potatoes with it as well. It's such a yummy comfort food that your Sunday (or any day) dinner will never be the same!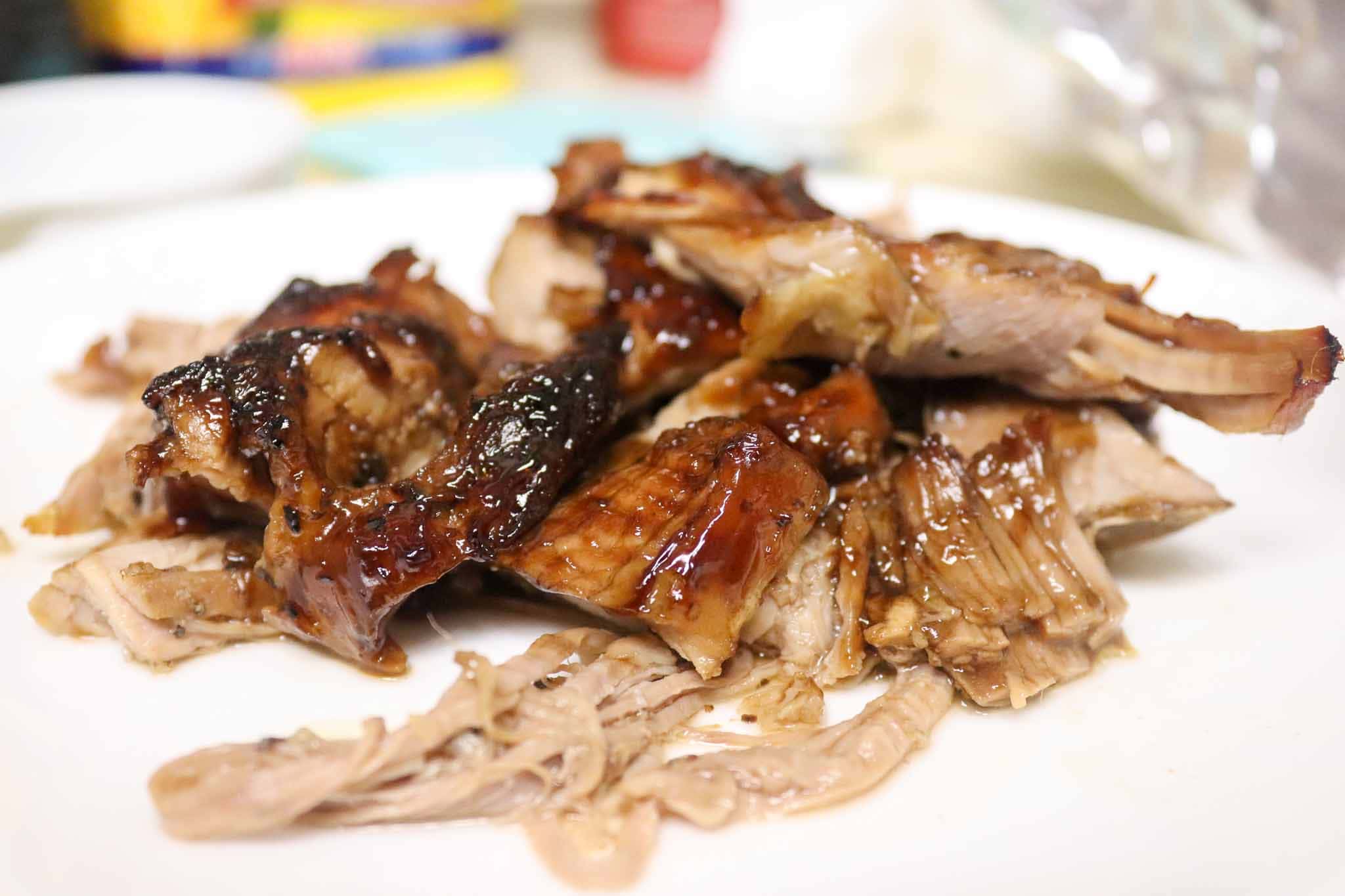 This slow cooker recipe is great with a side dish of green beans, sweet potatoes, red potatoes or even cranberry sauce.
This slow cooker pork loin roast is an amazing pork tenderloin and one of those easy dinner recipes for busy weeknights. When it comes to slow cooker meals this crockpot pork tenderloin is one of those easy dinners for the whole family.
Be sure to grab your meat thermometer to check the internal temperature on the crock pot pork tenderloin. This pork loin recipe is an easy recipe that you can cook all day on the low setting.
It produces a super tender meat and it's one of those low fuss recipes. This slow cooker pork roast recipe is made from a juicy pork loin roast and will satisfy even the most picky eater.
This amazing slow cooker pork tenderloin recipe is one of those delicious pork recipes you will make again and again!
Enjoy and be sure to let me know what you think!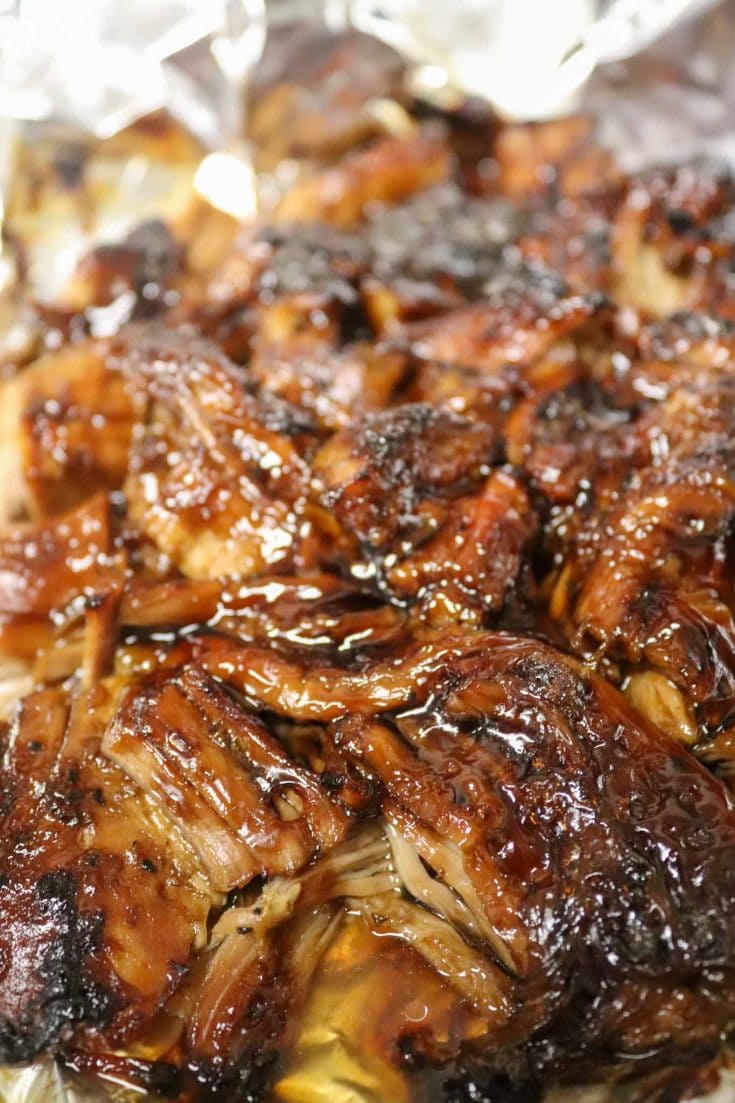 Yield:

6 servings
Crockpot Brown Sugar Balsamic Glazed Pork Tenderloin Recipe
Additional Time:
4 minutes
Total Time:
8 hours
24 minutes
This amazing pork tenderloin recipe will impress even the most pickiest eater. The glaze is the star of the show!
Ingredients
2 pounds Pork tenderloin
1 teaspoon Ground sage
½ teaspoon Salt
¼ teaspoon Pepper
1 clove Garlic; crushed
½ cup Water
½ cup Brown sugar
1 tablespoon Cornstarch
¼ cup Balsamic Vinegar
½ cup Water
2 tablespoons Soy sauce
Instructions
Mix together the seasonings: sage, salt, pepper and garlic.
Rub over tenderloin. Place ½ cup water in slow cooker; place tenderloin in slow cooker.
Cook on low for 6-8 hours.
A hour before the roast is finished, mix together the ingredients for the glaze in a small sauce pan: brown sugar, cornstarch, balsamic vinegar, water, soy sauce.
Heat over medium and stir until mixture thickens, about 4 minutes.
Brush roast with glaze 2 or 3 times during the last hour of cooking. (For a more caramelized crust: remove from crockpot and place on aluminum lined sheet pan, glaze, and set under broiler for 1-2 minutes until bubbly and caramelized. Repeat 2 to 3 more times until desired crust is achieved.)
Serve with remaining glaze on the side.
Enjoy!
Nutrition Information
Yield
6
Serving Size
1
Amount Per Serving
Calories

299
Total Fat

6g
Saturated Fat

2g
Trans Fat

0g
Unsaturated Fat

3g
Cholesterol

110mg
Sodium

563mg
Carbohydrates

19g
Fiber

0g
Sugar

16g
Protein

40g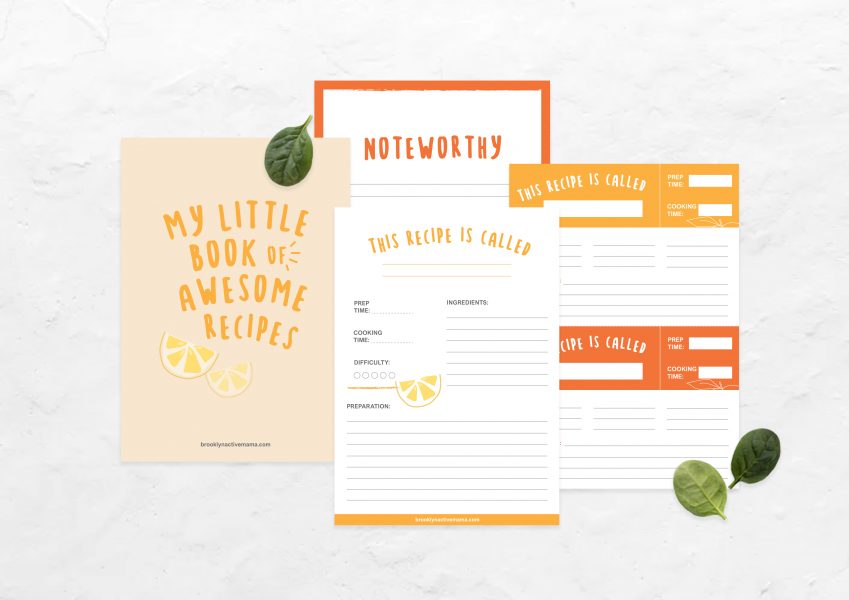 Before you go, grab Your Free Printable Recipe Kit —Today!
Write down your favorite recipes and create your own personal cookbook of your favorite food creations!
If you enjoyed this recipe be sure to tag and follow us on Instagram to stay up to date with the latest recipes!
If you liked this recipe be sure to check out these amazing slow cooker recipes too!
Easy Slow Cooker Sesame Chicken Dinner Recipe
Slow Cooker Chicken Tortilla Soup with Spice Chipotle Crema
Flavorful Slow Cooker Irish Beef Stew
Delicious Slow Cooker Cuban Ropa Vieja (Skirt Steak)
How do you cook your pork tenderloin? Do you love your slow cooker as much as I do?