Overnight Oats are super versatile and healthy. There are so many fun ways to make it! Check out these 10 Easy Overnight Oats Flavors to try immediately!
What is Overnight oats?
Overnight oats are a healthy, no-cook breakfast option that are perfect for busy mornings! Simply combine your desired ingredients the night before and let it sit in the fridge overnight. In the morning, you'll have a delicious and nutritious breakfast waiting for you!
There are endless possibilities when it comes to making overnight oats. You can make them sweet or savory, depending on your preference. You can also add in a variety of mix-ins to create different flavors.
Here are 10 easy overnight oats flavors to try:
1. Chocolate Peanut Butter
2. Blueberry Muffin
3. Apple Cinnamon
4. Maple Brown Sugar
5. pumpkin Spice
6. Cherry Pie
7. Banana Nut Bread
8. Vanilla Bean
9. Chocolate Chip Cookie Dough
10. Peanut Butter and Jelly
How do you store overnight oats?
Once you've prepared your overnight oats, you'll need to store them in an airtight container in the fridge. They will last for up to 5 days, so you can make a big batch ahead of time and have breakfast ready for the week!
If you want to make sure your oats are extra creamy, you can soak them in milk overnight. This will also help to soften the oats so they're easier to eat.
What are the benefits of eating overnight oats?
Overnight oats are a great option for breakfast because they're packed with nutrients and fiber. They're also low in sugar, which makes them a healthier option than many sugary breakfast cereals.
Oats are a good source of vitamins and minerals, including zinc, iron, and magnesium. They're also a good source of protein and fiber. All of these nutrients are important for maintaining a healthy diet.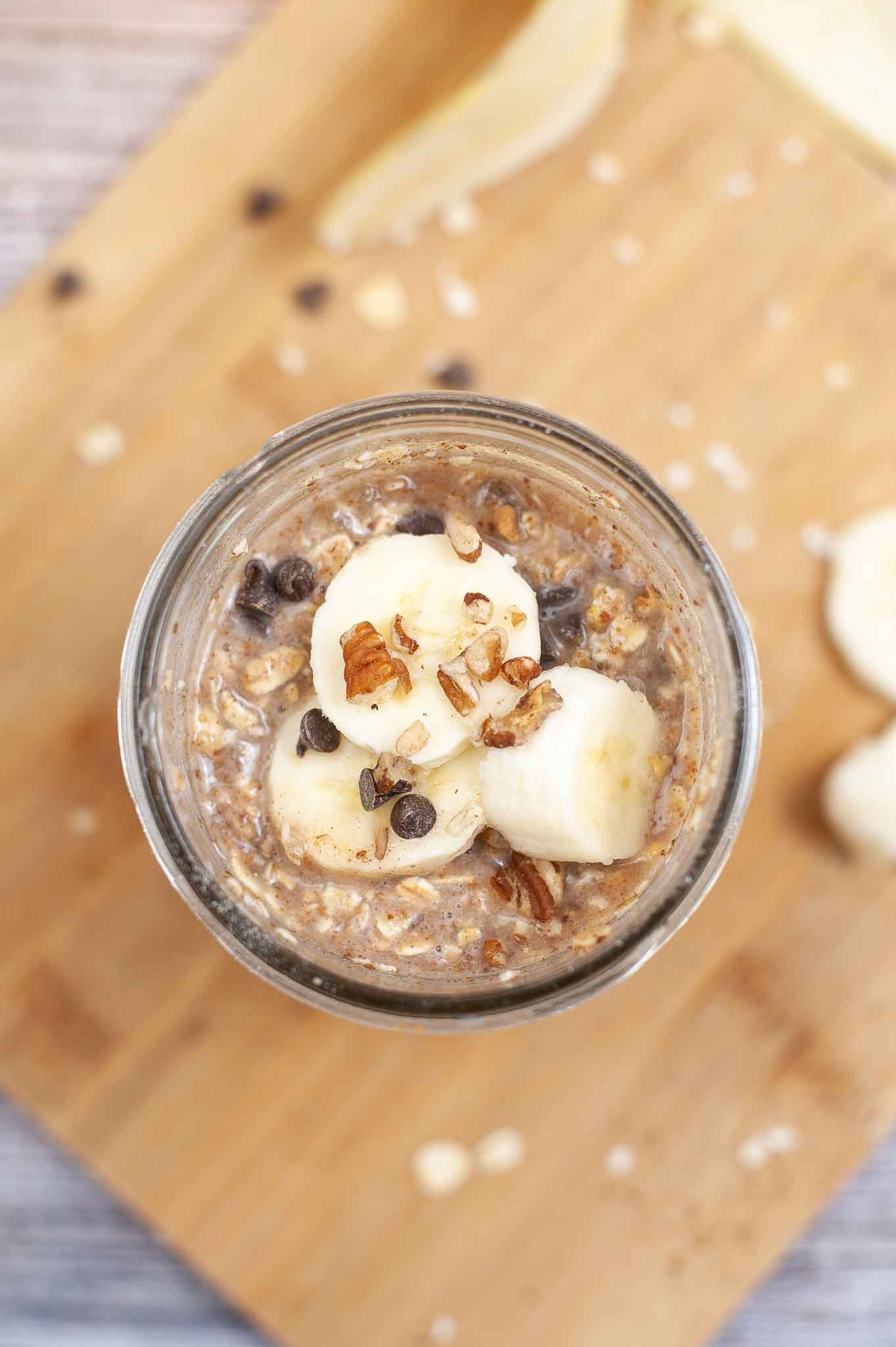 Fiber is especially important because it helps to keep you feeling full and satisfied after eating. This can help to prevent you from snacking later in the day or overeating at your next meal.
Oats are also a good source of antioxidants. These nutrients help to protect your cells from damage and improve your overall health.
What is the best way to eat overnight oats?
There are endless possibilities when it comes to eating overnight oats. You can eat them cold or warm, depending on your preference. You can also add a variety of toppings to create different flavors.
Some people like to add fresh fruit, nuts, or seeds to their oats for added flavor and nutrition. Others like to add a dollop of yogurt or a splash of milk. You can also eat your oats plain or add them to smoothies or baking recipes.
If you're looking for a quick and easy breakfast option, overnight oats are a great choice! They're healthy, delicious, and easy to make ahead of time. With so many different flavors to choose from, you're sure to find a favorite!
10 Easy Overnight Oats Flavors to Try For Breakfast
Check out these amazing flavors of overnight oats that you can try to breakfast!
Pin it for later!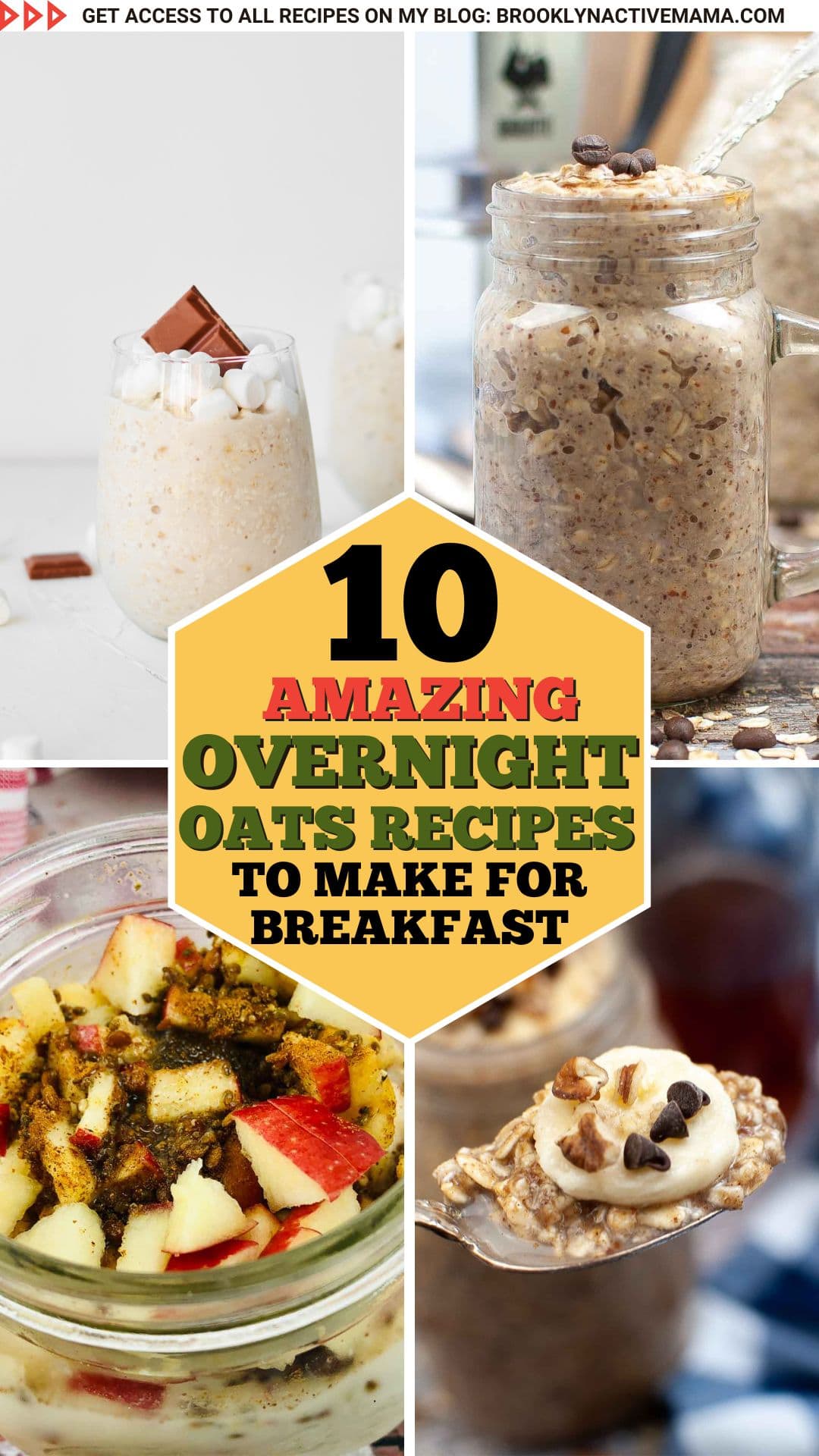 If you enjoyed this recipe be sure to check out my Instagram Page for the latest posts!
Before you go, check out these great posts!
Easy Tik Tok Baked Oats For Breakfast
Strawberry Baked Oatmeal Bar Recipe
Pumpkin Baked Oatmeal Recipe – The Perfect Fall Breakfast
Hi! I'm Nellie. I am a busy mama of three, wife to my high school sweetheart who loves to cook, workout and stay organized! I love to share helpful printables, the best recipes and fitness tips for the modern mom. I strongly believe that every mom can feed their family well, take proper care of themselves and have fun along the way! Read my story.
Get comfortable and be sure to come hang out with me on social. Don't grab your free fitness journal before you go!