Hi, I'm Nellie.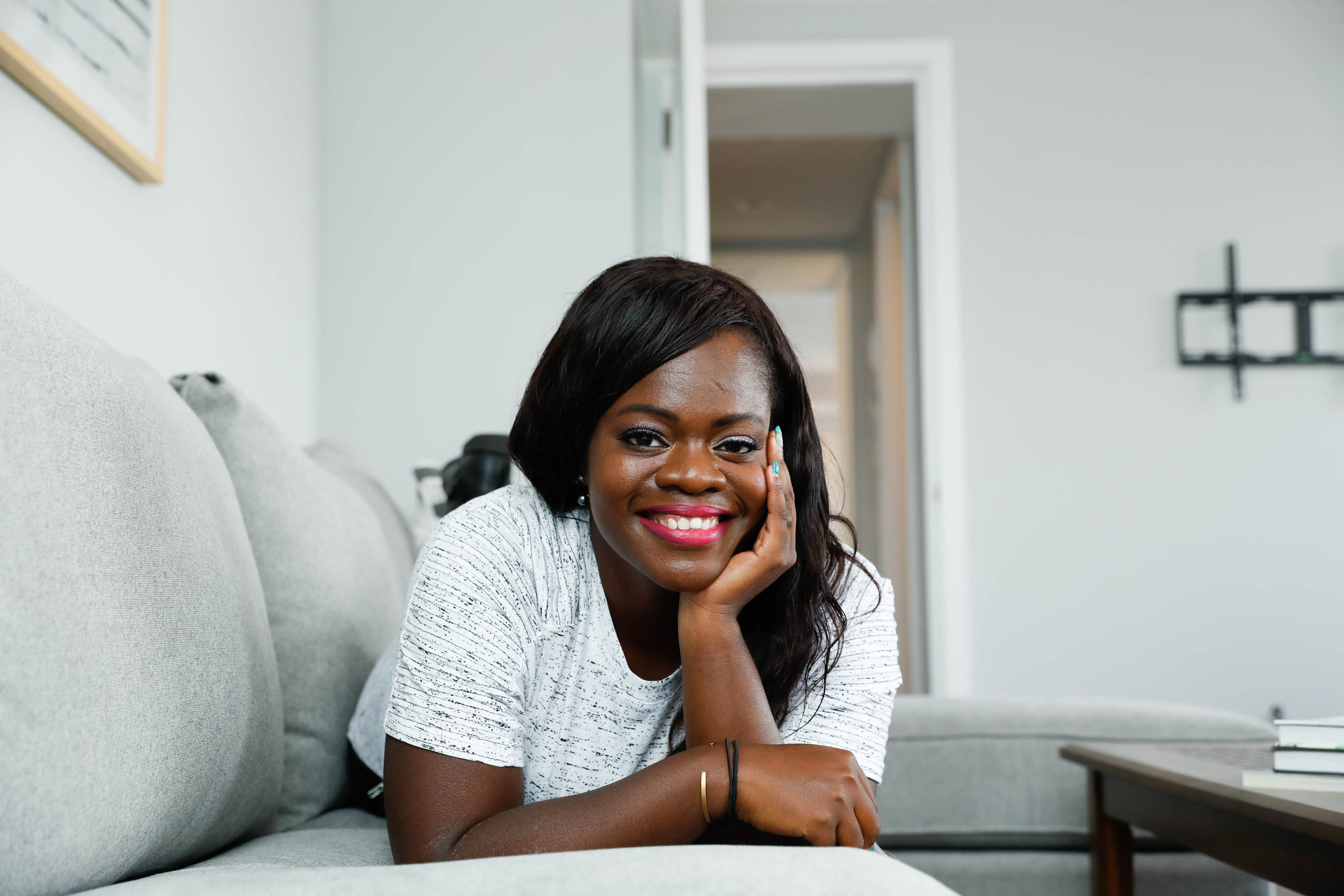 Hi, I'm Nellie! Welcome to Brooklyn Active Mama where I blog about running, fitness, family, food & travel while living in Brooklyn, NYC. I share my adventures as an African American mom raising multi-cultural boys in the city that never sleeps. Brooklyn Active Mama is a resource for moms to take care of themselves through fitness, travel and happy parenting. The BAM community currently has over 60k+ social media followers and over 9 years of tips, tricks and fun.
I am married to my high school sweetheart of over 23 years and we welcomed our first son in March of 2009, then welcomed his little brother in December of 2011. We recently found out that we were having another baby and welcomed a baby girl in November 2018! Here is a family photo, and a special photo of my baby girl because…ADORABLE.
Social Media Stats At A Glance:
–Twitter: 25,100 followers
–Instagram: 10,900 followers
–Pinterest: 11,700 followers
–Facebook: 6,400 likes
–YouTube: 820 Subscribers (1.3 Million Views)
I Am All About Living Your Best Fitness Life
I write about my running journey, including tips and tricks for becoming a regular runner. I also write about strength training, Zumba and Yoga.

Just call me Chef Nellie
I love to share my absolute favorite recipes because I LOVE to cook! (I am a total MasterChef in my head.) Check out all of the recipes I've shared here. I share everything from breakfast to dinner and especially desserts. I love fitness, but I love food too! I believe in balance and moderation, Clean eating is amazing, but it's not my full time diet.
Then I fell in love with running…
In June of 2014 as a newbie runner, I decided I wanted to run my first 10k in Disney World. I had never run anything past a 5k. Hours before the 10k registration I realized that I wanted to challenge myself and run a Half Marathon. During the summer of training I fell head over heels in love with running.
My half marathon training was going so well that I decided to run a half marathon on October 4th, 2014. In November of 2015 I completed my first full marathon and my second full marathon the very next year. In March of 2018 I completed my 16th Half Marathon! I guess you can say I like this running thing.

We Love To Travel
You can become really spoiled living in NYC! There are so many things to do and places to see, however, an entire world exists outside of the Big Apple. Be sure to check out my latest travel posts. We have travel adventures from all over the world!
We also go to Disney World a LOT–partly because my husband proposed to me in front of the Magic Kingdom castle, and I love recreating that feeling–so I've got a lot of tips and tricks for the Most Magical Place On Earth!
For Media & Sponsorship inquiries please check out my Public Relations Page. Want to hang out with me on social media? Check out my Contact Me page! If you need to contact me feel free to drop me a line at

[email protected]

or check out my media kit!
Thank you for visiting!