Game day is such a fun day to serve the best dip recipes! Check out this comprehensive list of incredible dip recipes that will impress your guests!
What is the most popular game day dip?
One of the most popular game day dips is a classic spinach artichoke dip. This creamy, cheesy dip is often served warm with tortilla chips or crusty bread for dipping. It's an easy and tasty crowd-pleaser that can be thrown together quickly using canned artichokes, frozen spinach, cream cheese, mayonnaise, and Parmesan cheese.
You can also add a variety of other ingredients to give it an extra flavor boost, including garlic, herbs, and jalapeño peppers. For added convenience, you can make this dip ahead of time and reheat it just before serving.
For an even quicker option, opt for store-bought spinach artichoke dip. No matter which option you choose, this appetizer is sure to be a hit on game day!
Other popular game day dips include classic salsa, guacamole, seven-layer dip, and hummus. Salsa comes in a variety of flavors and can be enjoyed with tortilla chips or used as a topping for tacos and other dishes.
Guacamole is also a great option for game day, as it pairs perfectly with chips or can be used as a topping for burgers and sandwiches. Seven-layer dip is a classic that combines refried beans, cheese, salsa, sour cream, guacamole, tomatoes and onions into one delicious dish!
What are the best foods to serve with dips?
The classic chip and dip combo is always a good option. Tortilla chips, pita chips, or even crackers are a great way to enjoy your favorite dip. Vegetables such as carrots, sweet potato chips, celery, bell peppers or cucumber slices also work nicely with dips.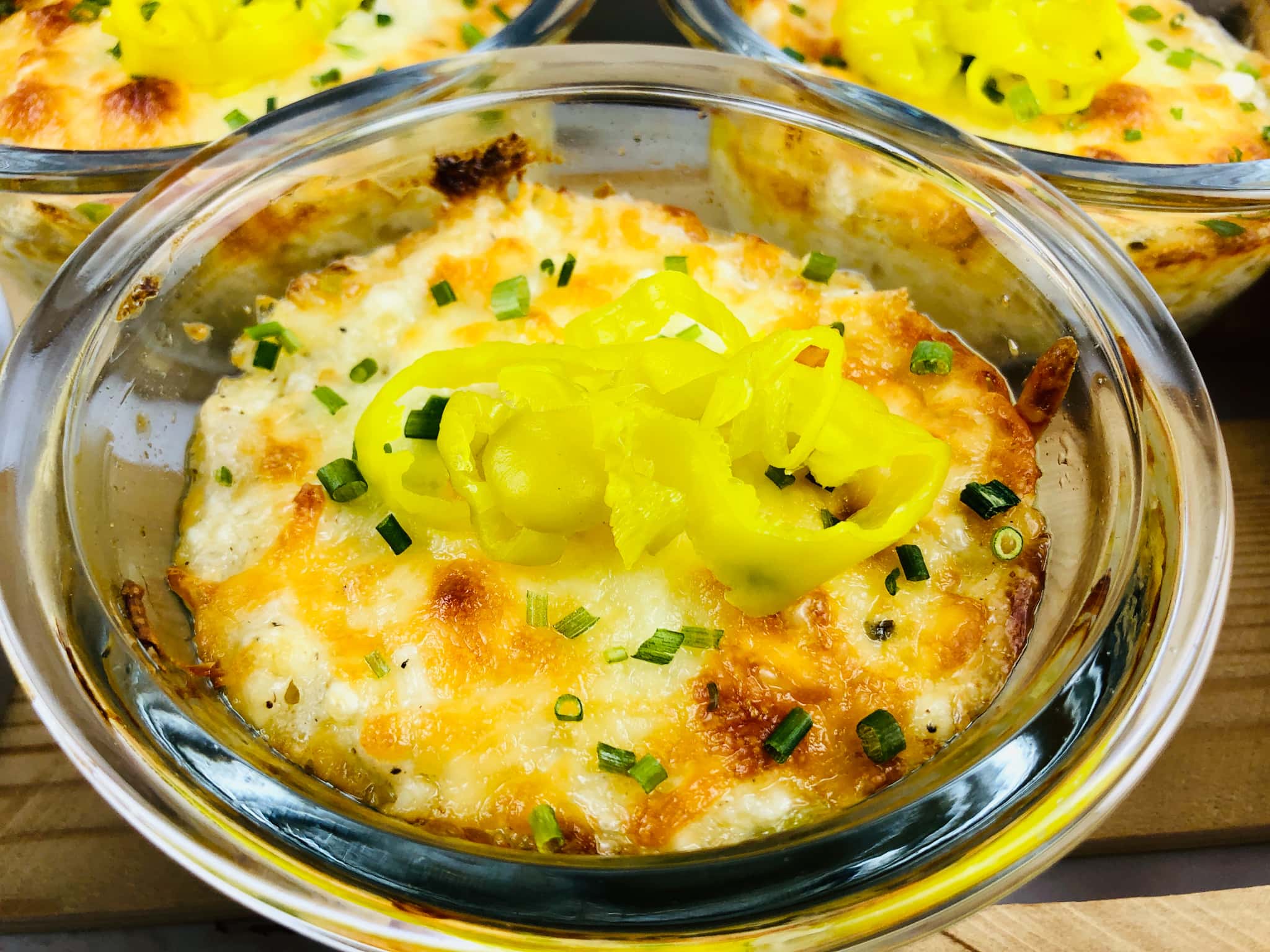 For a heartier accompaniment, try serving warm pretzels, breadsticks, or French fries. And if you want to switch things up a bit, slices of fresh fruit such as apples and pears are also yummy with dips.
No matter what type of dip you choose for game day, there's sure to be something delicious and easy that everyone will enjoy!
Why serve dips on game day?
Dips are a great way to bring people together, and they make game day all the more fun! Not only do dips provide an easy snack option for hungry guests, but they also allow everyone to customize their own little 'plate' of food.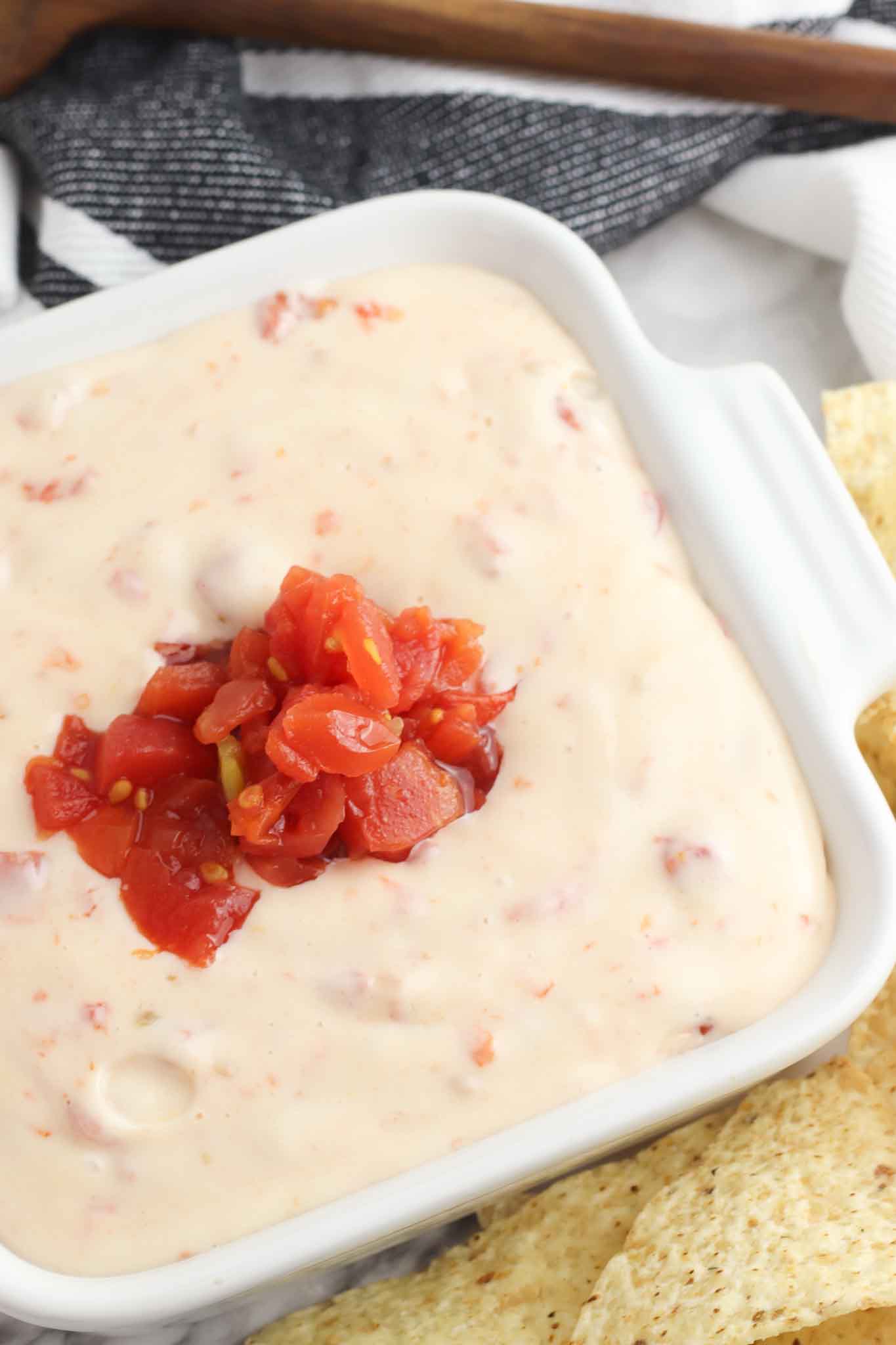 Dips come in a variety of flavors and textures, so everyone can find something that appeals to them. Plus, they require minimal effort in terms of preparation and clean-up – a major plus on game day!
Whether you choose a classic spinach artichoke dip or are feeling adventurous with something unique like seven-layer dip, dips make for a delicious addition to any game day gathering.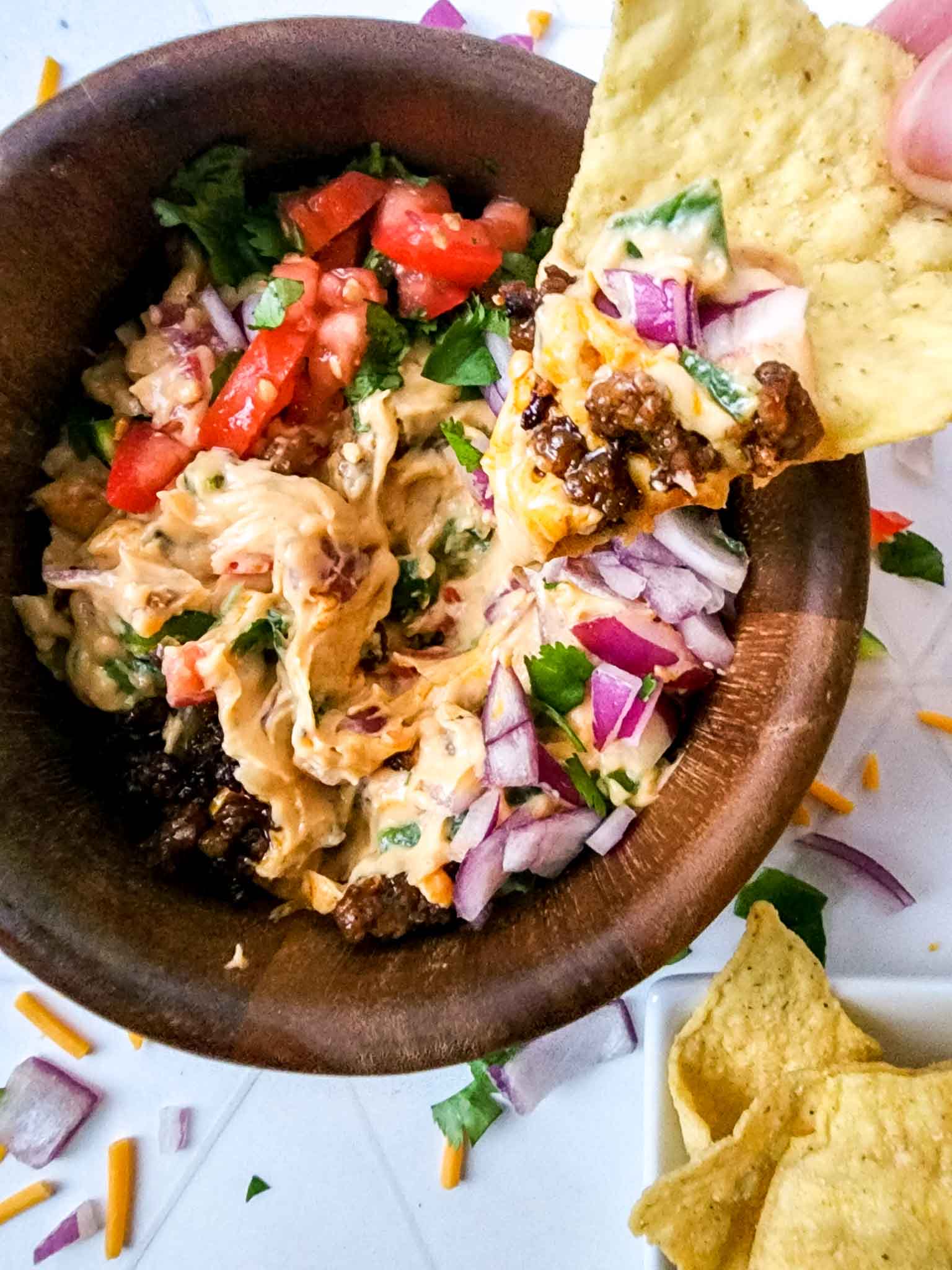 Enjoy these incredible dip recipes and let me know which one is your favorite!
25+ Incredible Dip Recipes For Game Day Appetizers
From the classic spinach dip, to queso and salsa here are the most ingredible game day dip recipes!
Pin it for later!
If you enjoyed this recipe be sure to check out my Instagram Page for the latest posts!
Before you go, check out these great posts!
Easy and Healthy Air Fryer Mozzarella Sticks
Air Fryer Zucchini Fries with Creamy Italian Sauce For Dipping
Easy Nacho Bites: All The Nachos Flavor Without The Mess!
The Best Cheesesteak Empanadas Recipe
Hi! I'm Nellie. I am a busy mama of three, wife to my high school sweetheart who loves to cook, workout and stay organized! I love to share helpful printables, the best recipes and fitness tips for the modern mom. I strongly believe that every mom can feed their family well, take proper care of themselves and have fun along the way! Read my story.
Get comfortable and be sure to come hang out with me on social. Don't grab your free fitness journal before you go!