Smoothies are one of my favorite ways to start the day or even enjoy a midday pick me up! Today I am sharing over 50 amazing and healthy smoothie recipes that you will enjoy!
What are the best ingredients to put in a smoothie?
When it comes to making a delicious and nutritious smoothie, there are many different ingredients you can include.
The best ingredients to put in a smoothie depend on your personal preference and health goals, but some common choices include fresh fruits and vegetables like bananas, berries, spinach, kale, apples, carrots, pineapple and avocado. You can also add natural sweeteners like honey, agave or dates, as well as healthy fats like nuts and seeds.
If you want to add more flavor and thickness to your smoothie, consider adding Greek yogurt, nut milk, oats or chia seeds.
Finally, for a little extra energy boost you can add leafy greens powders such as spirulina or wheatgrass, and protein powders like whey or plant-based proteins. With the right combination of ingredients, you can create a smoothie that's both nutritious and delicious!
What liquid is best for smoothies?
When it comes to the liquid base of your smoothie, you have a variety of options. The most popular choices include water, coconut water, almond milk and dairy-free milks like oat or rice milks.
If you're looking for an extra boost of flavor or sweetness, try adding fruit juice such as orange juice or apple juice. Other good options include natural sweeteners like honey or maple syrup and green tea. Whatever you choose, make sure the liquid base is not too thick so your smoothie will blend properly.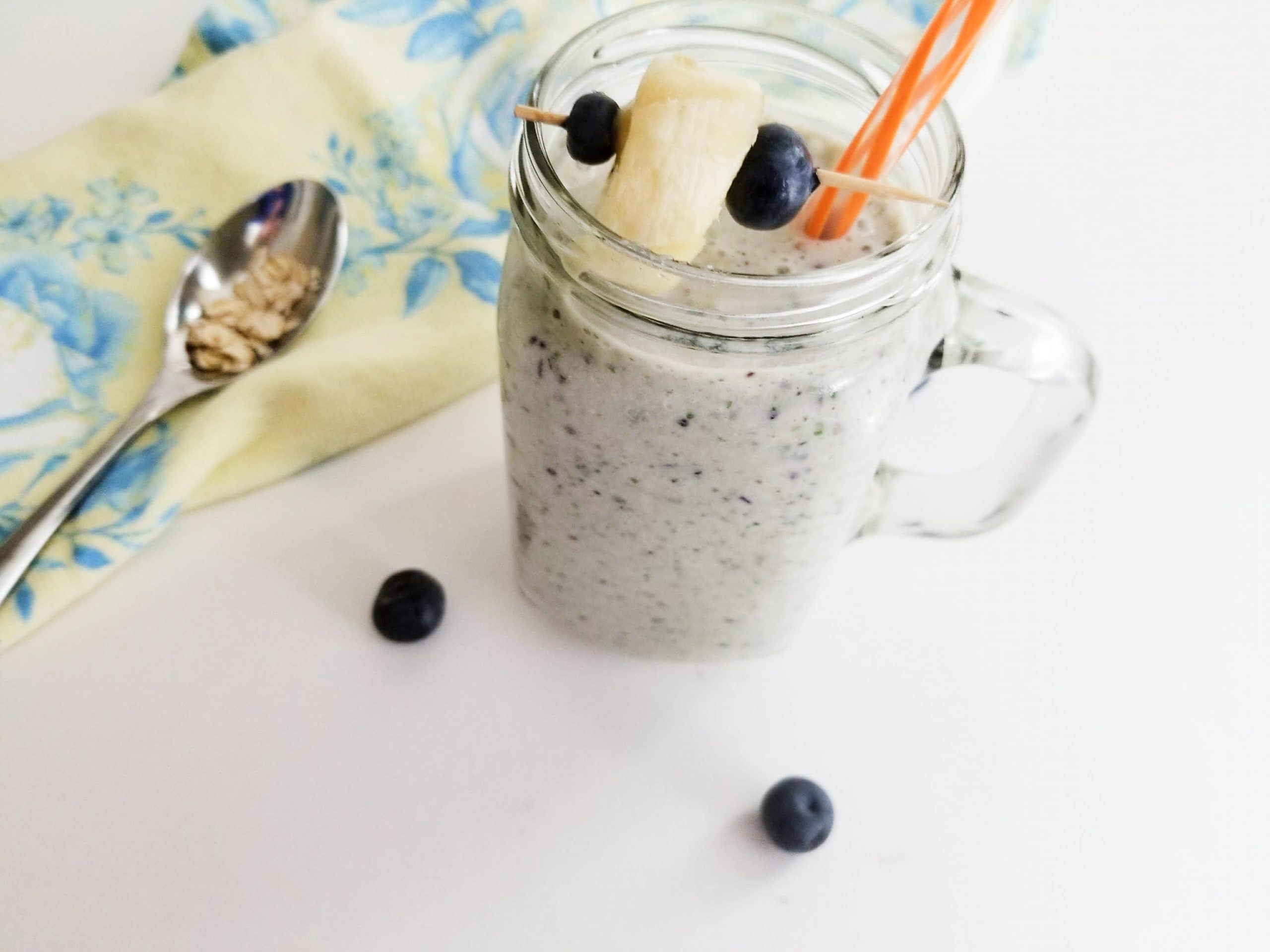 If you are looking for smoothie ideas be sure to check out these free printable smoothie cards for recipes you can print and use over and over again!
Can I add protein powder to my smoothie?
Yes, protein powder is a great addition to any smoothie! Protein helps keep you feeling full for longer and can help build lean muscle mass. There are a variety of different protein powders on the market, including whey, casein, egg white, pea and hemp proteins.
Choose one that best fits your dietary needs and tastes great in a smoothie. Just make sure to add enough liquid so that the protein powder can blend properly.
What is the secret to making a good smoothie?
The secret to making a good smoothie is finding the perfect balance between fruits, vegetables and superfoods. This can be achieved by adding 1-2 cups of fresh or frozen fruit, ½ cup of vegetables (like spinach or kale), 1 tablespoon of healthy fats (like flaxseed or chia seeds) and 1 scoop of protein powder.
For sweetness, you can add a bit of honey or maple syrup. Finally, remember to blend all the ingredients together until they are smooth and creamy!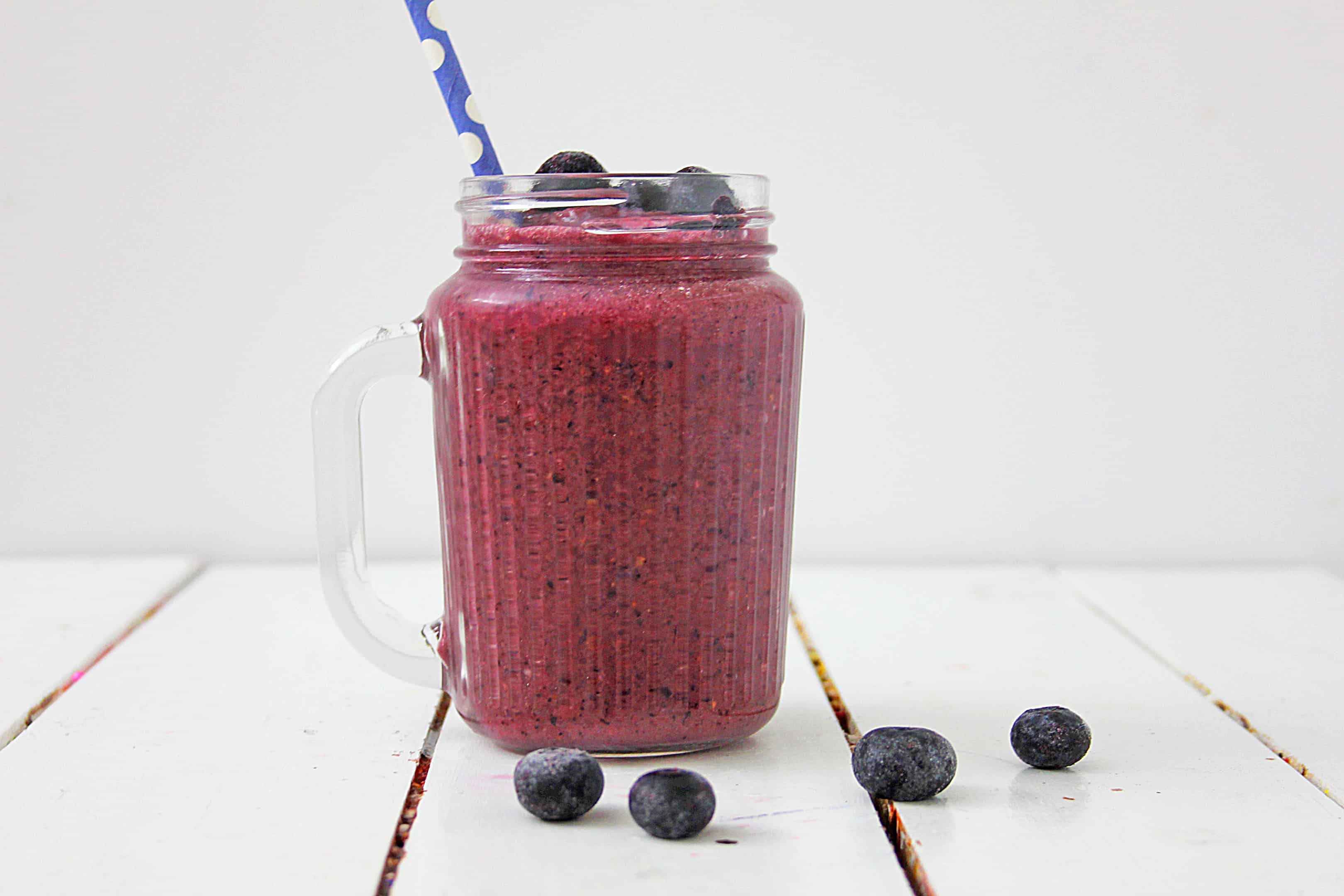 No matter what kind of smoothie you're making, adding a variety of whole foods will help ensure it is packed with vitamins, minerals and antioxidants that your body needs for optimal health. Have fun experimenting with different ingredients and proportions to come up with your own unique smoothie recipes!
Bonus Tip: Make sure you make enough for leftovers – smoothies can be stored in the fridge for up to two days and enjoyed later!
Plus you can come back to this list again and again for inspiration!
50+ Amazing and Healthy Smoothie Recipes
The options are endless when it comes to healthy smoothies! Check out these easy and healthy smoothies that you can make anytime!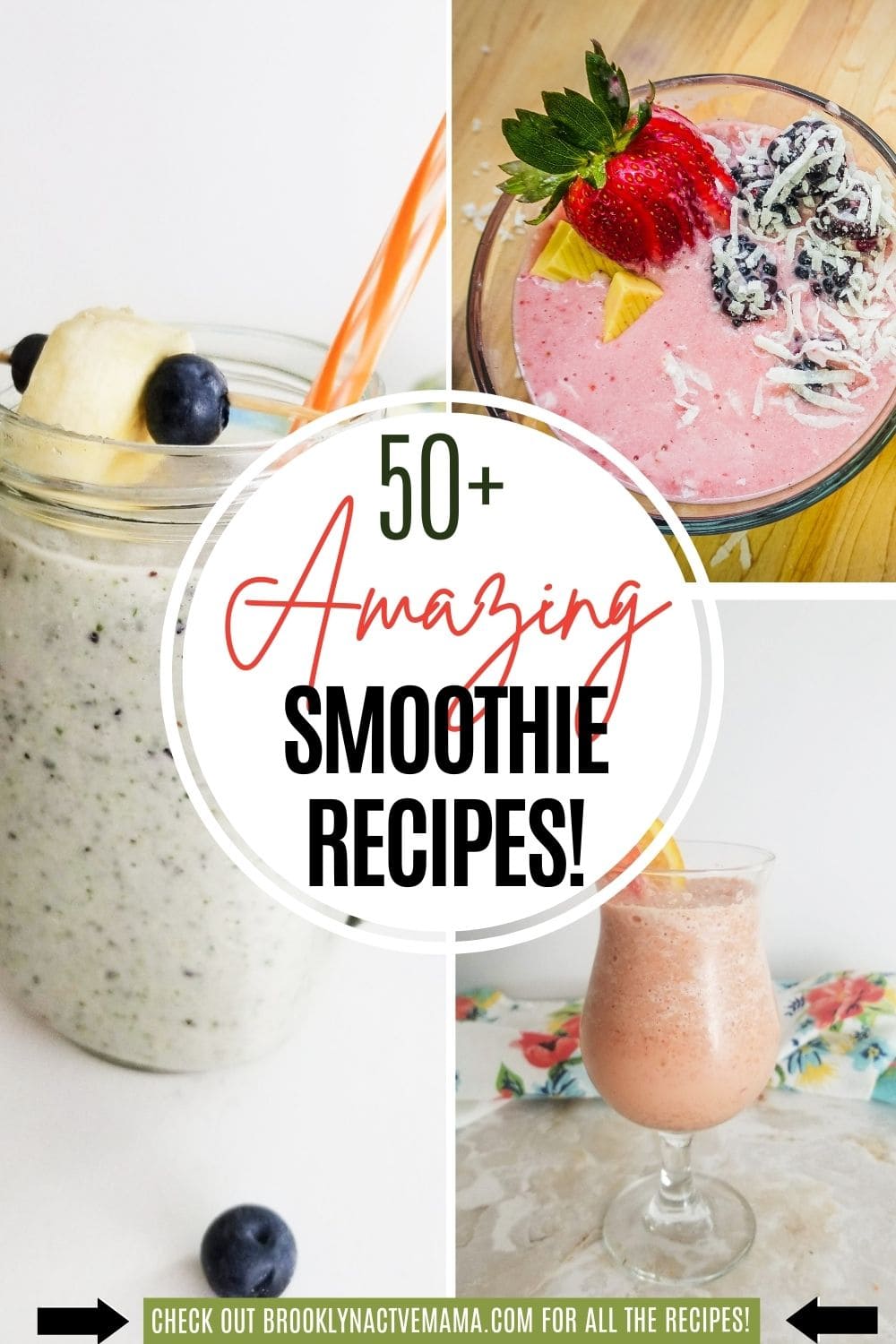 Hi! I'm Nellie. I am a busy mama of three, wife to my high school sweetheart who loves to cook, workout and stay organized! I love to share helpful printables, the best recipes and fitness tips for the modern mom. I strongly believe that every mom can feed their family well, take proper care of themselves and have fun along the way! Read my story.
Get comfortable and be sure to come hang out with me on social. Don't grab your free fitness journal before you go!