This amazing flavorful slow cooker Irish Beef stew is full of awesome vegetables and is slow cooked to perfection. No alcohol needed for this delicious dish!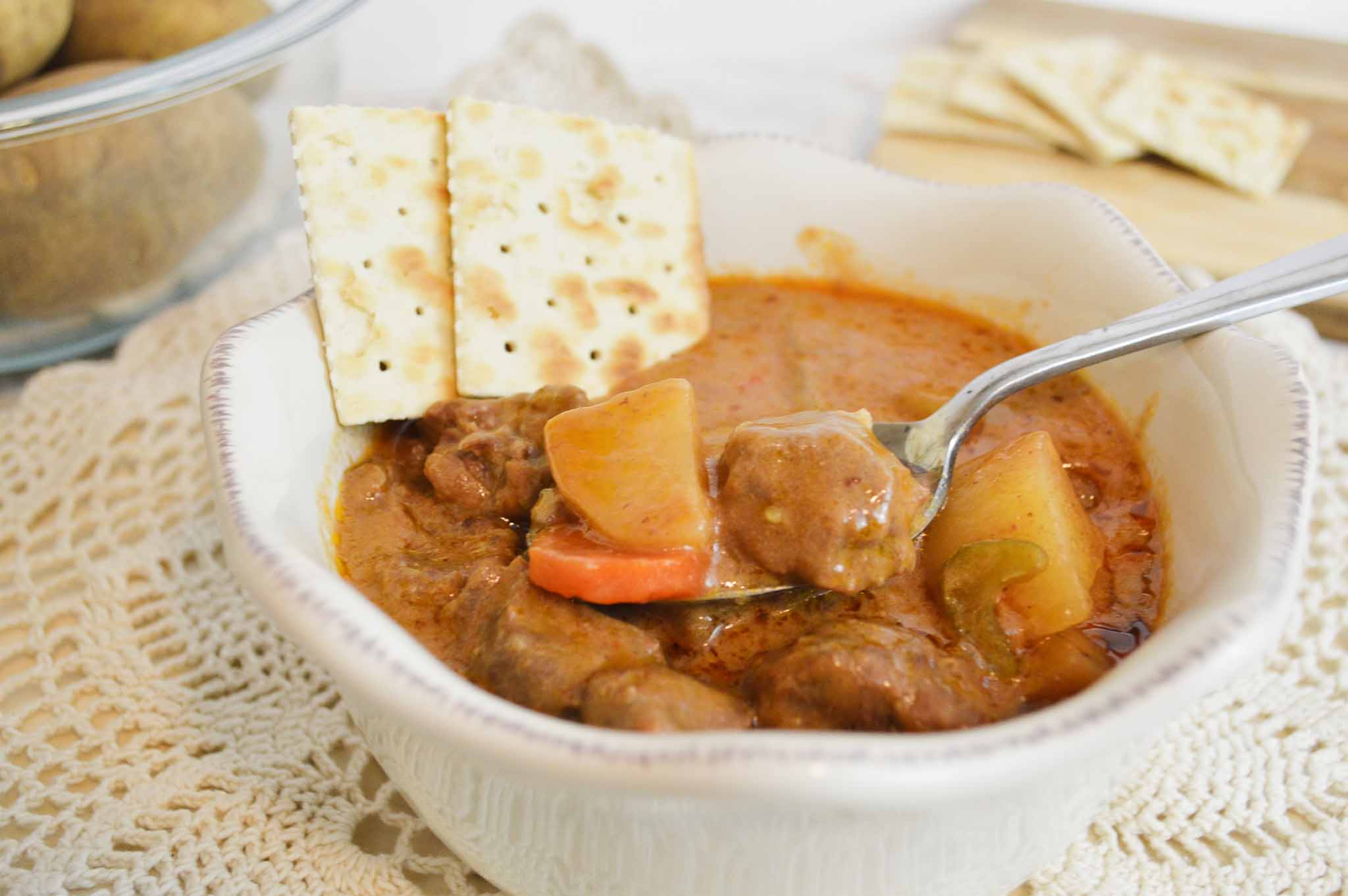 Beef Stew is one of my favorite meals. Because I am so picky, I never really tried it until I became an adult. There is this famous chain restaurant in NYC called Hale and Hearty and they put me on to the best Beef Stew I have EVER had in my life.
Until this recipe right here. Stews are such a great way to keep you warm during those winter nights! Plus you can throw everything in a slow cooker, set it and forget it.
This recipe uses lot of different veggies too like carrots, potatoes and celery. And it's so good the kids likely won't even notice how healthy it is for them!
My favorite way to have beef stew is with a side of crusty bread. Sourdough is at the top of the list but some day old Italian bread can work too! I use it for dipping and it is the best culinary experience!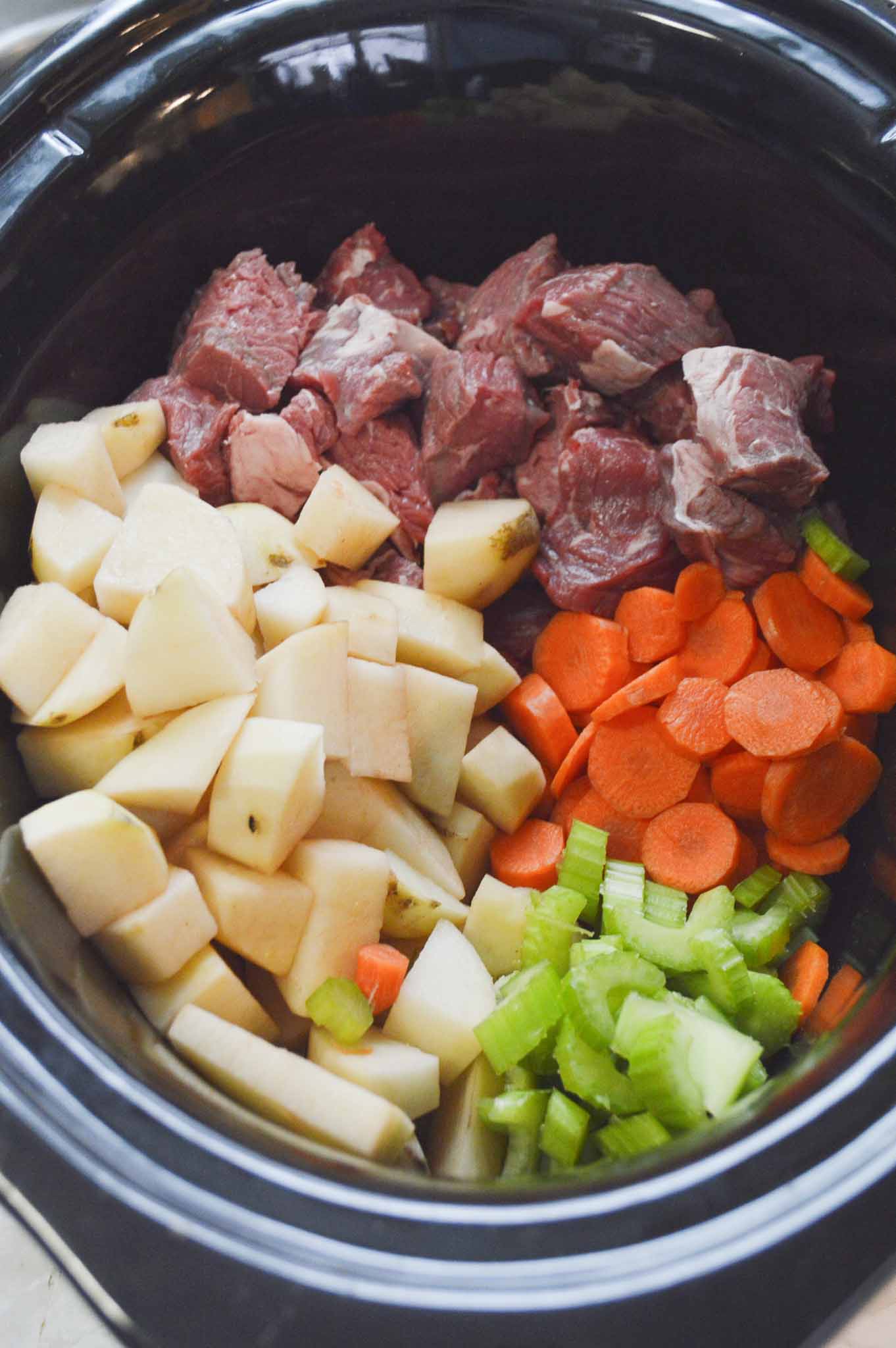 Most Irish Beef Stew has alcohol like red wine and maybe even a little whisky. We are keeping the recipe PG today–so no alcohol-but still with the same delicious flavors.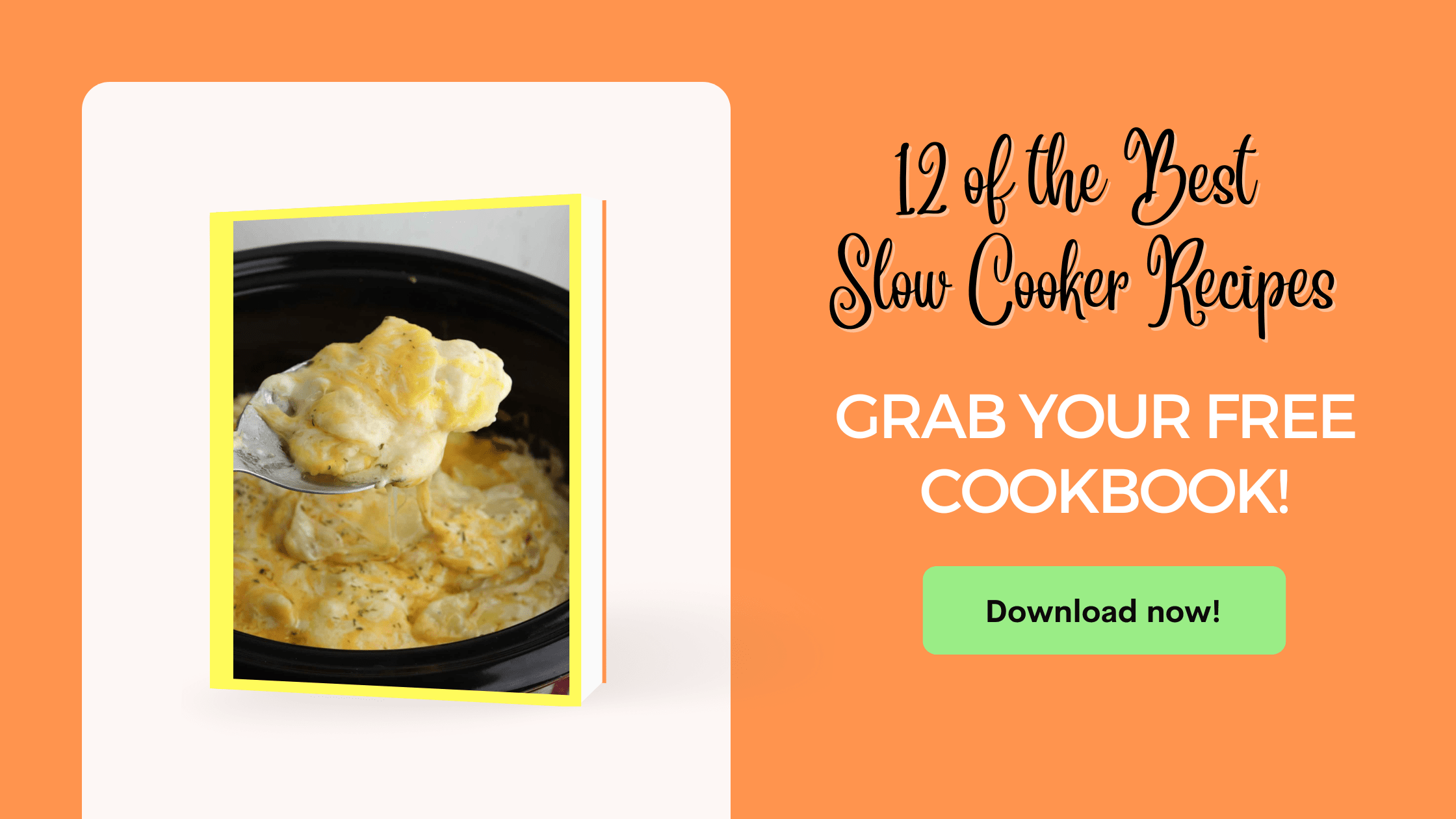 What ingredients do you need for this Slow Cooker Irish Beef Stew?
2 pounds sirloin steak, cut into 1 inch cubes
3 large carrots, sliced
4 large potatoes, peeled and cubed
2 sticks celery, chopped
1 (10.5 oz) can cream of mushroom soup
1 (10.5 oz) can cream of celery soup
1 (10.5 oz) can tomato soup
1 packet dry onion soup mix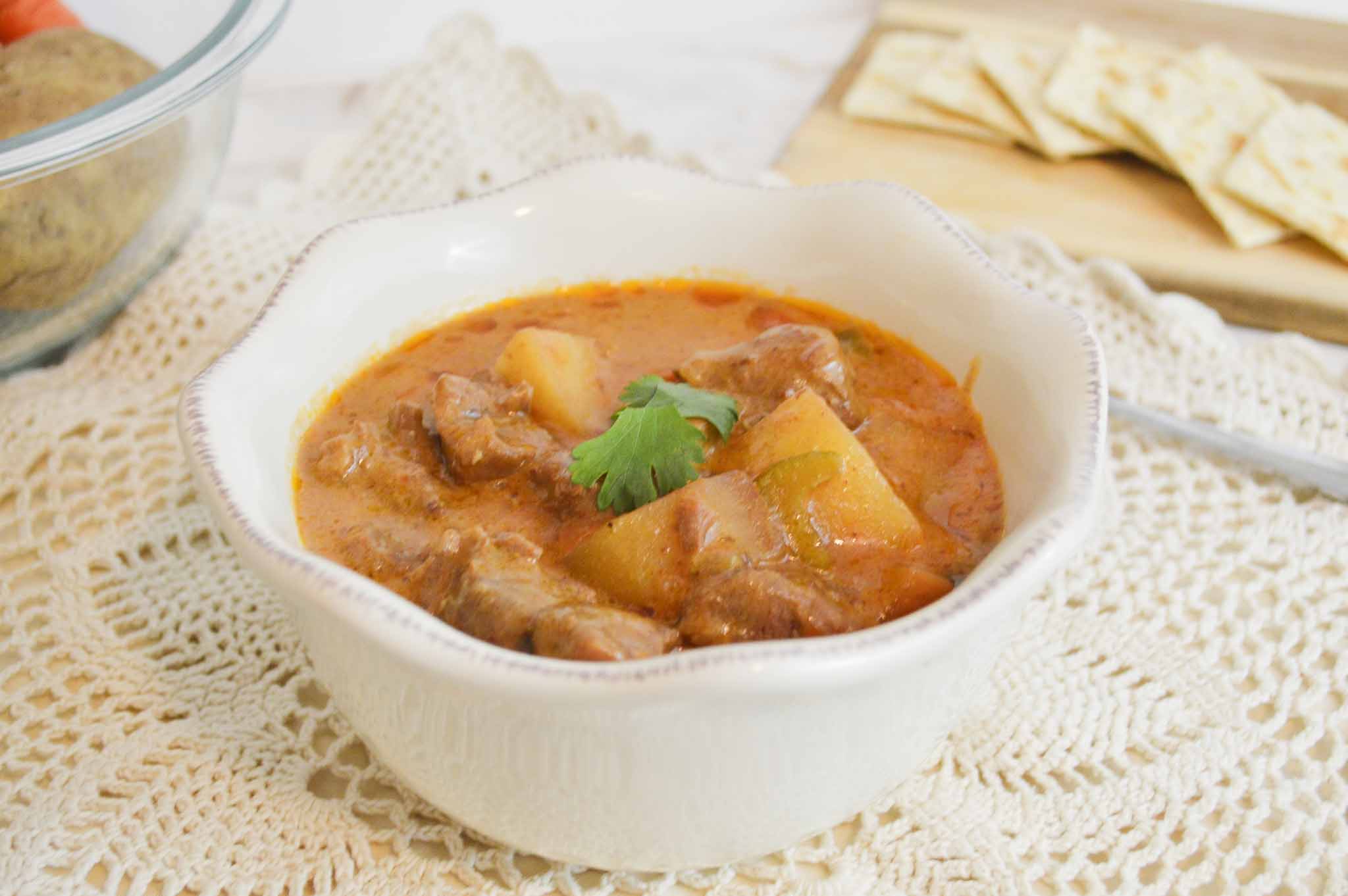 When can I serve this amazing beef stew?
Anytime is great, cold nights are a perfect match and honestly, anytime you don't want to spend hanging out over the stove. Let's be honest, we have ALL spent a lot of time at the stove lately.
This would be fun to serve on St. Patrick's Day and if you want serve one of these fun St. Patty's Day treats right after!
Enjoy and stay warm!
Yield: 8 servings
Flavorful Irish Beef Stew
Prep Time: 15 minutes

Cook Time: 10 hours 8 seconds

Total Time: 10 hours 15 minutes 8 seconds

A super easy Irish Beef Stew Recipe with yummy vegetables that is slow cooked to perfection.
Ingredients
2 pounds sirloin steak, cut into 1 inch cubes
3 large carrots, sliced
4 large potatoes, peeled and cubed
2 sticks celery, chopped
1 (10.5 oz) can cream of mushroom soup
1 (10.5 oz) can cream of celery soup
1 (10.5 oz) can tomato soup
1 packet dry onion soup mix
Instructions
In a slow cooker or Dutch oven, layer beef and chopped vegetables.
Stir together soups and seasoning packet, pour over meat, carrots, potatoes, and celery.
Stir and cover.
Cook in the slow cooker on low setting for 8-10 hours.
Serve hot with bread or crackers
Notes
**(Or bake in a Dutch oven at 275 degrees for the same amount of time)
For more Slow Cooker recipes check out:
Easy Dinner Meals: Amazing Slow Cooker Pulled Pork
Delicious Slow Cooker Cuban Ropa Vieja
Three Ingredient Slow Cooker Appetizer Meatballs
Crockpot Mashed Potatoes With Cheddar and Garlic
Must Try Slow Cooker Fall Soups