These traditional Thanksgiving dinner recipes are perfect for hosting, or bringing a dish to pass, for your holiday dinner! From the turkey all the way to the pies, here you will find every traditional dish you would have at Thanksgiving dinner all in one place.
All of these delicious Thanksgiving dinner recipes will have everyone you are sharing this special family meal with asking for more. So get ready for a fun filled, loving and thankful day with good food and even better company!
The Heritage of Traditional Thanksgiving Dinner Recipes
Thanksgiving is a holiday steeped in tradition, emanating the essence of family, unity, and, of course, feasting. The food we serve on this special day is more than just a meal; it's a tapestry of cultural heritage, individual family traditions, and a celebration of the bounty of the harvest season. Here, we delve into some quintessential recipes that have stood the test of time, gracing Thanksgiving tables year after year.
The Centerpiece: The Turkey
Nothing screams Thanksgiving quite like a golden, succulent turkey at the center of the table. The tradition of turkey dates back to the early 17th century, though whether it was actually served at the first Thanksgiving is up for debate. However, its status as the star of the show is undisputed.
**How to Cook It**: The most traditional way to cook a turkey is to roast it. A simple brine of water, salt, and various spices for 24-48 hours ensures that the meat remains juicy. After brining, pat the turkey dry and rub it down with a mixture of softened butter, salt, and herbs like rosemary, thyme, and sage. Roast at 325°F, basting every 45 minutes until the internal temperature reaches 165°F.
The Sides: More than Just Support Acts
Sides are the unsung heroes of Thanksgiving dinner, often stealing the show with their complex flavors and textures.
This dish is pure comfort food. Boil peeled and cubed potatoes until tender, then mash them with butter, cream, salt, and a hint of garlic if desired. The result is a creamy, fluffy cloud that pairs perfectly with turkey and gravy.
Tangy and sweet, cranberry sauce is the perfect palate cleanser. It's incredibly easy to make, usually requiring just cranberries, sugar, and water. Some prefer to add a hint of orange zest or a splash of Grand Marnier for extra complexity.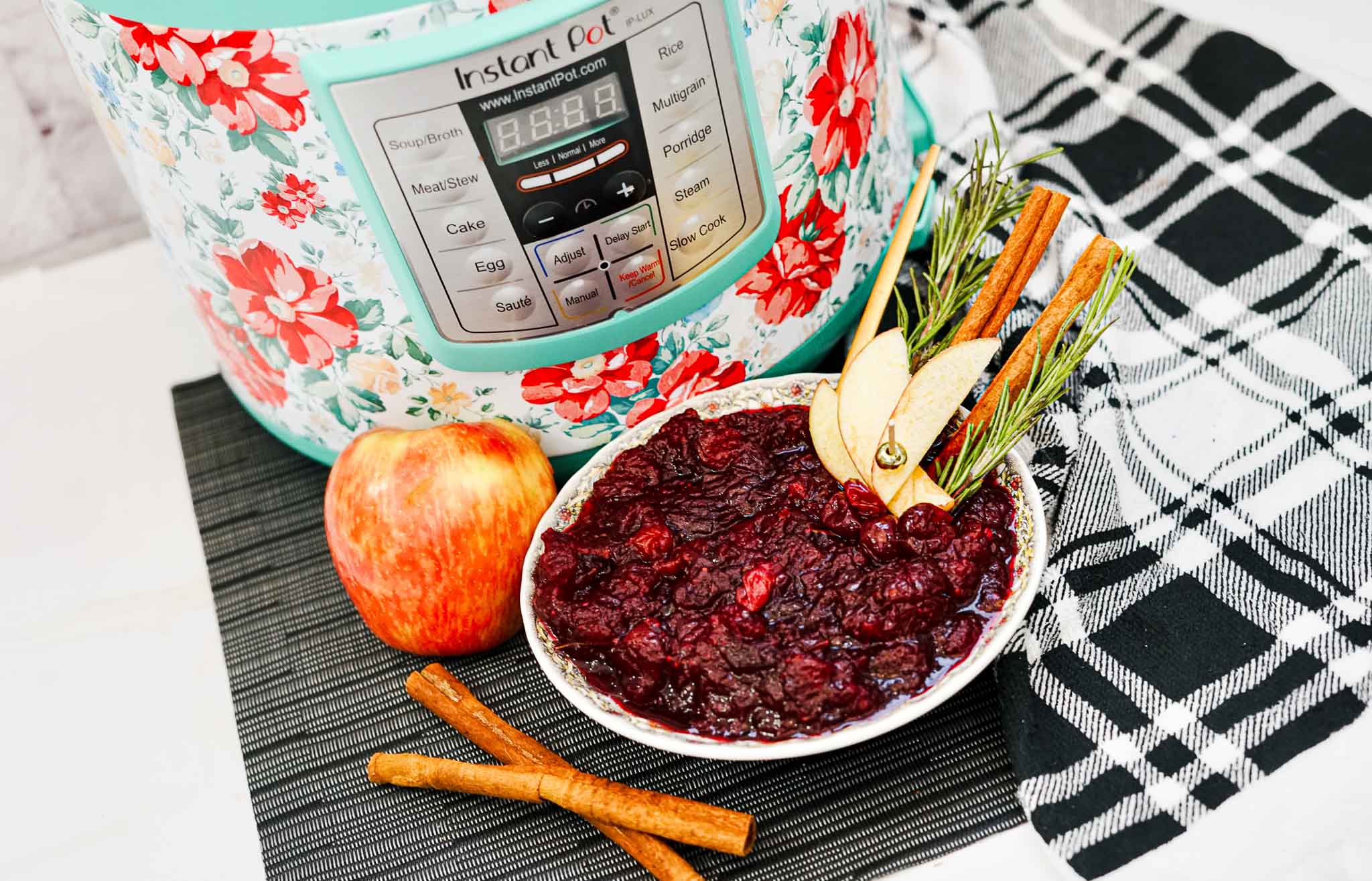 Whether you call it stuffing or dressing, this dish is a must. Made from stale bread, onions, celery, and a melange of herbs like sage and thyme, stuffing can be cooked inside the turkey or baked separately for a crispy top.
Green Bean Casserole
A mid-century creation, this dish has found its place on the Thanksgiving table. It's a simple combination of green beans, cream of mushroom soup, and fried onions, baked to perfection.
Sweet Endings: Pies and More
A symbol of the harvest season, pumpkin pie is rich, spiced, and everything nice. The filling usually consists of pumpkin puree, sugar, and spices like cinnamon, nutmeg, and cloves, all enveloped in a flaky pie crust.
As American as it gets, apple pie is another favorite. Tart apples are tossed in sugar and spices and encased in a buttery crust, creating the perfect ending to a lavish meal.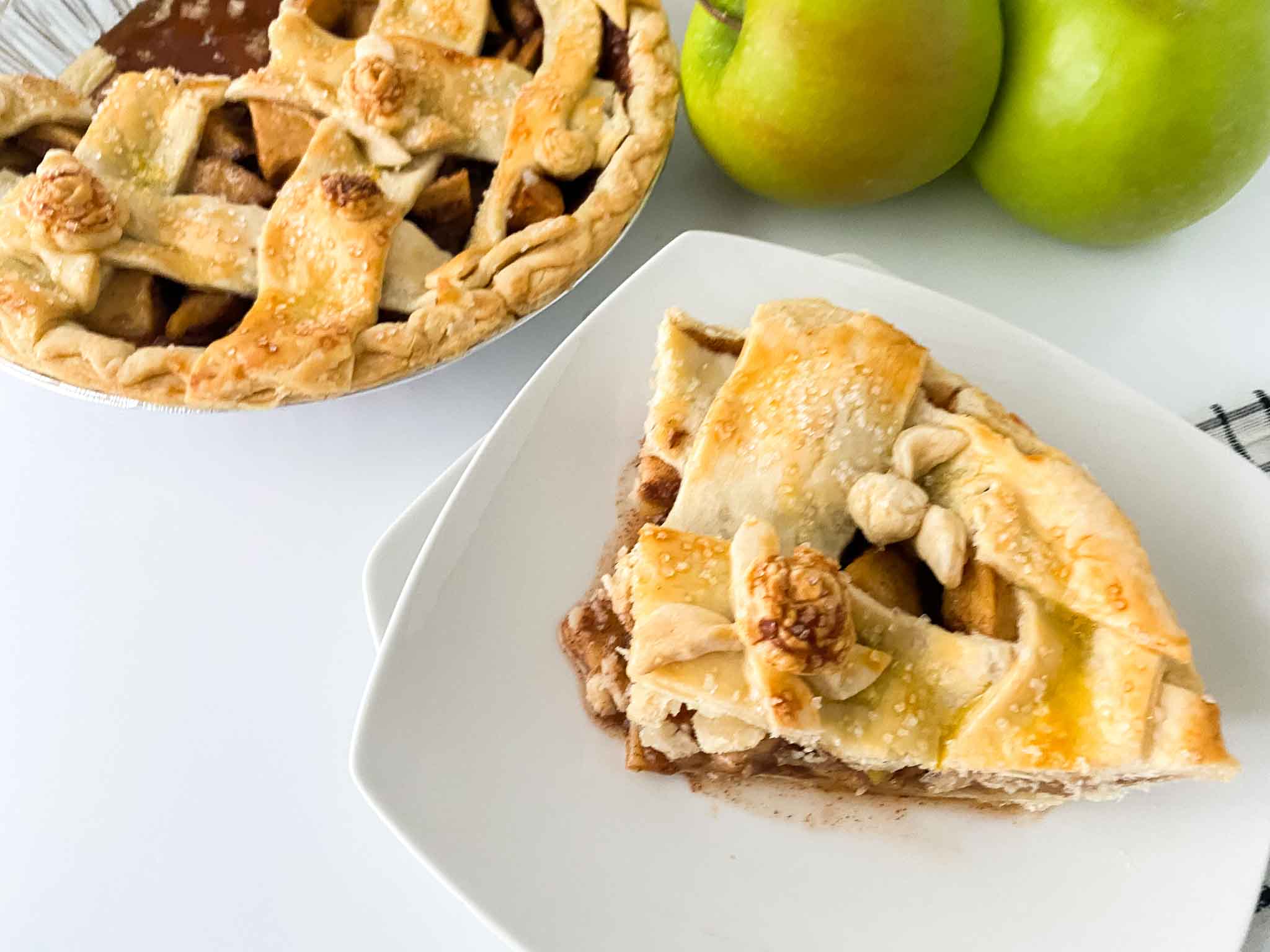 A Toast to Traditional Thanksgiving Recipes Old and New
While these dishes are considered traditional, the beauty of Thanksgiving is that each family can put their own spin on them, fusing old traditions with new innovations. This creates a unique patchwork of culinary delights that not only celebrate the past but also pave the way for future gatherings. Whether it's incorporating a special ingredient passed down through generations or experimenting with modern cooking techniques, the goal remains the same: to bring loved ones together in a celebration of gratitude, unity, and of course, delicious food.
20 Amazing Traditional Thanksgiving Dinner Recipes
Thanksgiving is such a great time to enjoy food with family and friends. Make sure you have the right dishes for your meal with this awesome list of traditional dishes.
Pin it for later!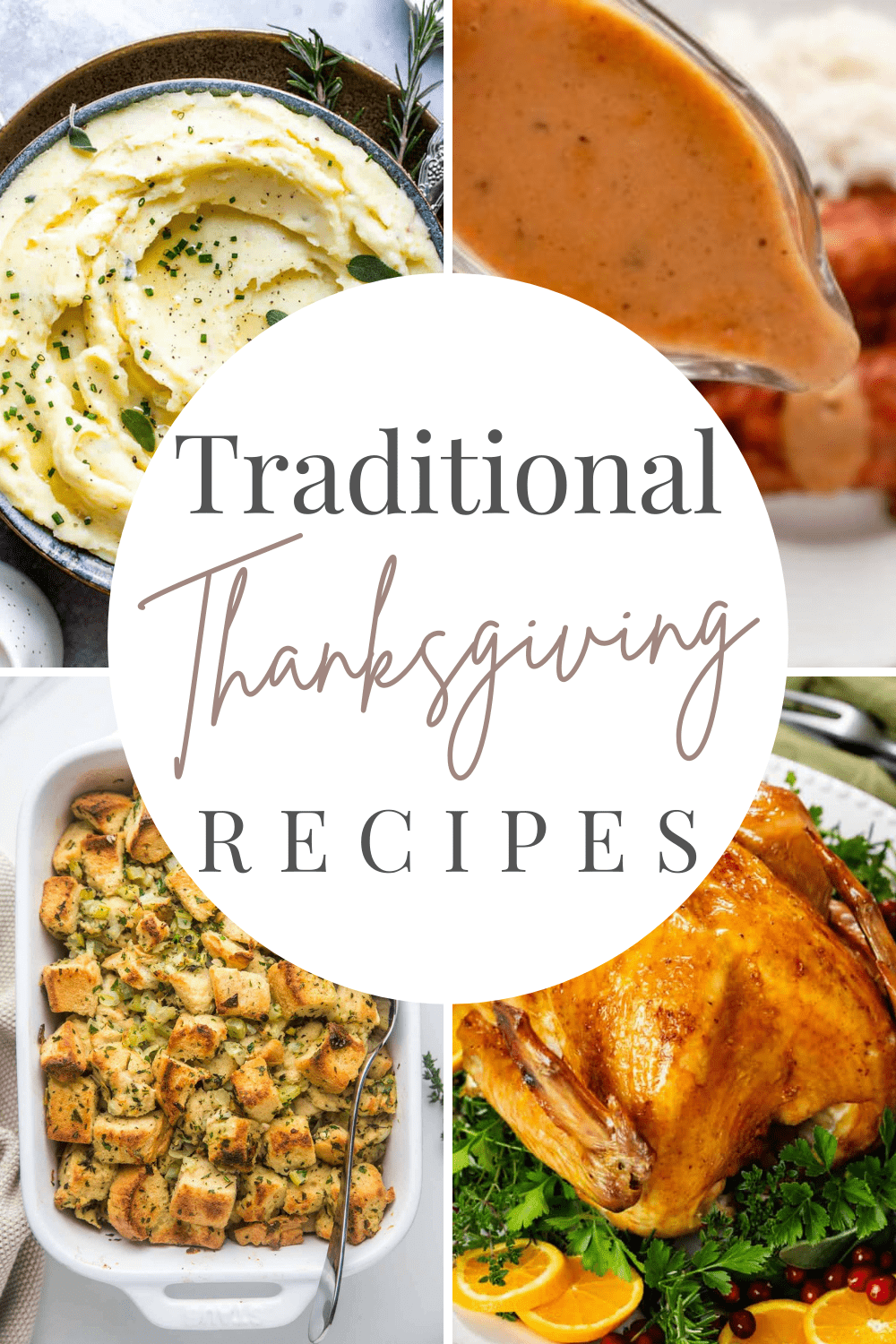 If you liked these fun traditional thanksgiving dinner recipes, be sure to check these out too!
20 Air Fryer Thanksgiving Recipes You Need This Year
20 Fantastic Thanksgiving Appetizers To Serve This Year
20 Healthy Desserts To Serve For Thanksgiving
20 Easy Instant Pot Recipes For Thanksgiving
15 Must Have Cooking Tools For Thanksgiving Dinner
Hi! I'm Nellie. I am a busy mama of three, wife to my high school sweetheart who loves to cook, workout and stay organized! I love to share helpful printables, the best recipes and fitness tips for the modern mom. I strongly believe that every mom can feed their family well, take proper care of themselves and have fun along the way! Read my story.
Get comfortable and be sure to come hang out with me on social. Don't grab your free fitness journal before you go!