Mini Sweet Potato Casserole Recipe
Imagine a dish that encapsulates the warmth and coziness of the holiday season. Our Mini Sweet Potato Casserole is just that—a delightful blend of sweet and nutty flavors, topped with a marshmallow topping that will make your taste buds do a little shimmy.
Made with simple ingredients like sweet potatoes, nutmeg, and vanilla extract, this dish is not only delicious but also incredibly easy to make. Perfect for Thanksgiving or any festive occasion, these mini casseroles are a hit with both kids and adults alike.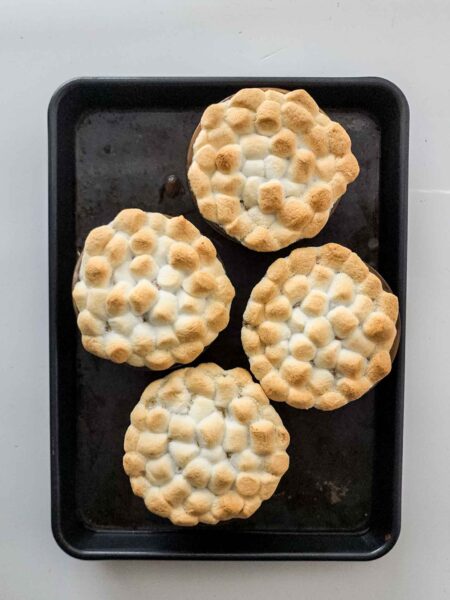 FAQs
What type of sweet potatoes should I use?
Any variety works, but the orange-fleshed sweet potatoes are the most popular for this recipe due to their natural sweetness and vibrant color.
Can I make this recipe ahead of time?
Yes, you can prepare the sweet potato mixture and the topping separately, store them in the fridge, and assemble right before baking.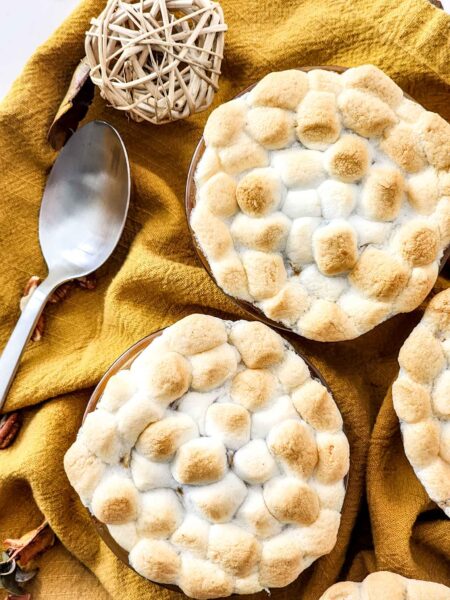 Is this recipe gluten-free?
The recipe as-is is not gluten-free because of the all-purpose flour in the topping. However, you can easily substitute with a gluten-free flour.
Tips and Tricks
Boil the sweet potatoes until they are just tender to ensure a smooth texture.
Use room temperature eggs for a more even mixture.
For a richer flavor, you can substitute vanilla extract with bourbon.
Variations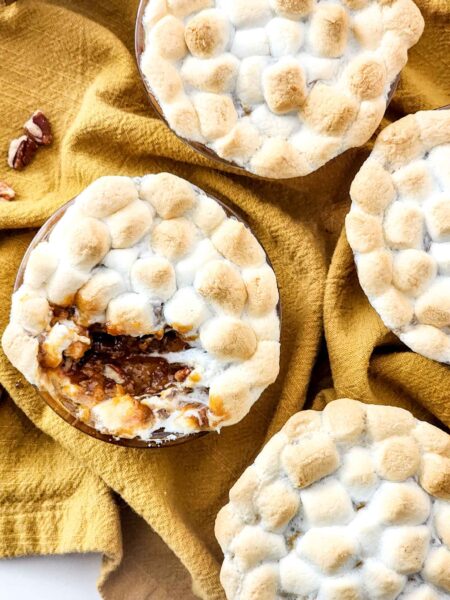 Add a dash of cinnamon for extra warmth.
Use walnuts instead of pecans for a different nutty flavor.
For a dairy-free version, use coconut oil instead of butter.
Where to Serve
This dish is perfect for Thanksgiving, Christmas, or any holiday gathering. It's also a great option for potlucks and family dinners.
Storage
Store any leftovers in an airtight container in the fridge for up to 3 days. You can also freeze the unbaked casserole for up to a month.
Common Problems and How to Avoid Them
The casserole is too runny.
This usually happens if the sweet potatoes are overcooked. Make sure to boil them until they are just tender.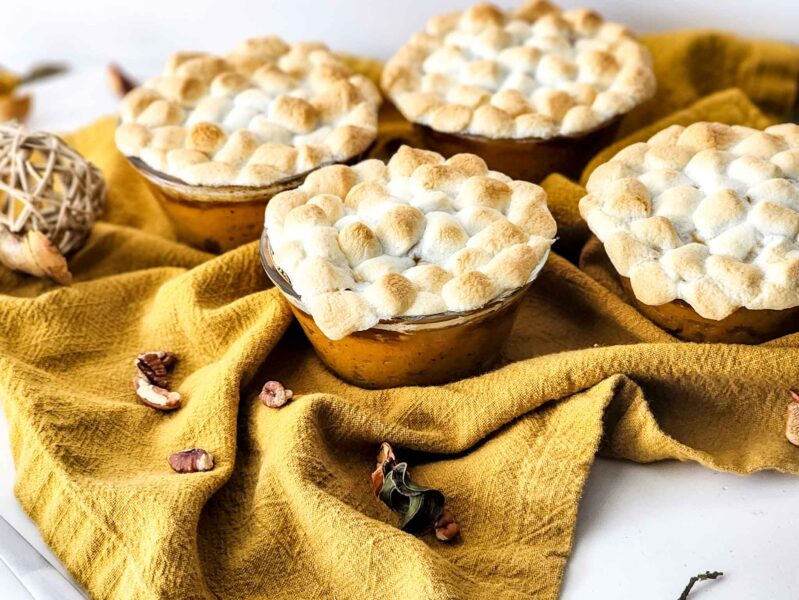 Why These are Great for Thanksgiving
The mini size makes them perfect for a buffet-style meal, allowing guests to take as much or as little as they like. The traditional flavors of sweet potato and nutmeg embody the essence of Thanksgiving, making it a must-have dish on your holiday table.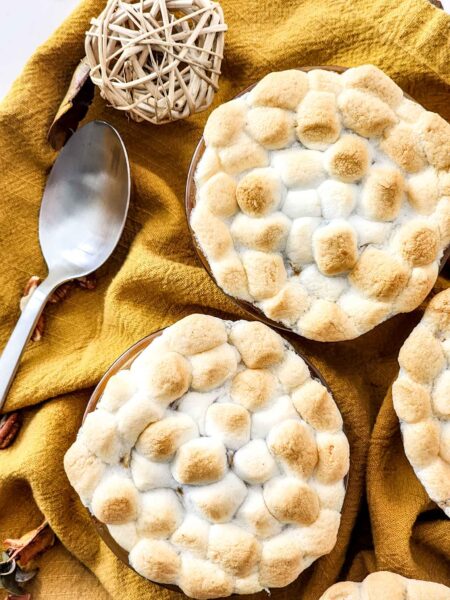 Tips for Making this Recipe with Kids
Let the kids mash the sweet potatoes; it's fun and hands-on.
They can also help mix the ingredients and sprinkle the topping.
Use this as an opportunity to teach them about measurements and following a recipe.
Topping Options
For a twist, add some mini marshmallows.
A sprinkle of shredded coconut can add a tropical flair.
Drizzle some maple syrup for extra sweetness.
Why This Recipe Works
The balance of flavors and textures is what makes this recipe a winner. The creaminess of the sweet potatoes, the aromatic hint of nutmeg, and the crunchy pecan topping create a harmonious dish that's both comforting and festive.
The use of both white and brown sugar adds depth to the sweetness, while the vanilla extract rounds out the flavor profile. It's a tried-and-true recipe that you'll find yourself coming back to year after year.
Yield:

4-6 ramekins
Easy Mini Sweet Potato Casserole Recipe
Additional Time:
40 minutes
Total Time:
1 hour
30 minutes
This sweet potato mini casseroles recipes aer great individual desserts for Thanksgiving or anytime.
Ingredients
Sweet Potatoes
3 sweet potatoes, peeled and sliced
½ cup unsalted
1 cup white granulated sugar
3 tablespoons nutmeg
2 eggs
1 teaspoon vanilla extract
Topping
1 cup brown sugar
½ cup all purpose flour
1 cup chopped pecans
½ cup unsalted butter, softened
mini marshmallows
Instructions
Cut and peel the sweet potatoes. Slice them into rounds and then cut in half, if you have large sweet potatoes.
In a large saucepan add half of the sweet potatoes. Cut slices of half of the stick of butter and spread across the sweet potatoes. Pour half a cup of the sugar on top of the sliced vegetable. Sprinkle 1 ½ tablespoons of the nutmeg evenly across the sugar.
Now place the other half of the sweet potatoes on top. Repeat the same process with the rest of the butter, sugar and nutmeg.
Place over medium heat and cover. Let the sweet potatoes cook for 10 minutes without stirring.
After 10 minutes stir everything around, the butter and sugar should be melting and mixing together. Let these sweet potatoes cook for about another 25 minutes, stirring every so often to coat the potatoes with the butter mixture.
You will know they are done after the sweet potatoes have passed the stage where they slightly become translucent, then begin to break down and fully soak up with butter, sugar and nutmeg mixture. A fork can be used to also test the tenderness of the sweet potatoes for doneness.
Remove from the heat and use a whisk to blend the sweet potatoes into a mash.
Add the egg and vanilla extract. Mix again, whisking rapidly until the mixture is combined and mostly smooth with small chunks here and there.
Preheat the oven to 375 degrees Fahrenheit. Take the ramekins and fill each ¾ of the way full with the sweet potato mash. Place the ramekins on a baking sheet and bake for 25 minutes.
While that is baking, make the topping.
In a bowl add the flour, brown sugar and chopped nuts. Use a fork to mix everything together. Add the softened butter to the mixture. Blend together with a fork until a crumbly mixture is formed.
Once the mini sweet potato casseroles are finished baking, add the pecan topping. Then top that with mini marshmallows all over the ramekin.
Bake in the oven again for 15 more minutes until the marshmallows are browned and puffy.
Remove from the oven and let cool for 10 minutes.
Enjoy while still warm!
Nutrition Information
Yield
12
Serving Size
1
Amount Per Serving
Calories

328
Total Fat

16g
Saturated Fat

6g
Trans Fat

0g
Unsaturated Fat

9g
Cholesterol

51mg
Sodium

31mg
Carbohydrates

46g
Fiber

3g
Sugar

34g
Protein

3g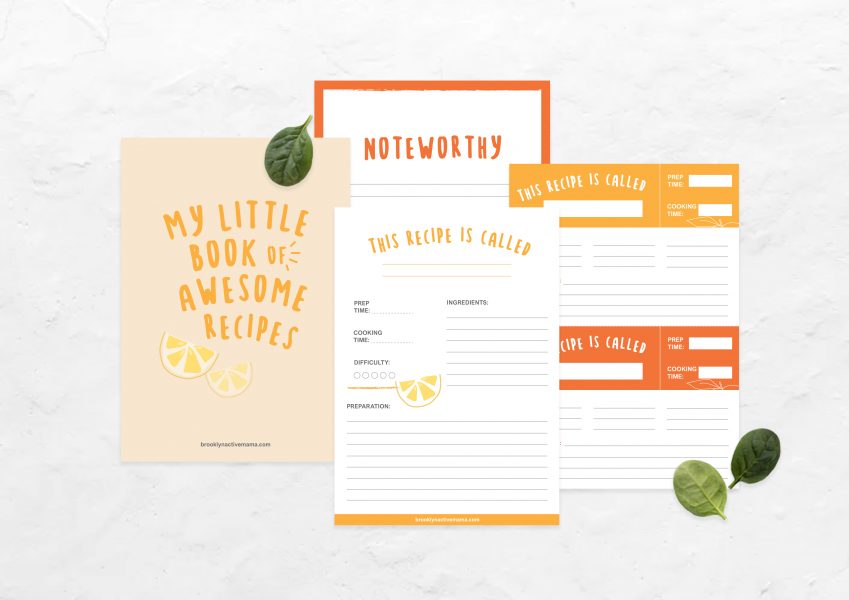 Before you go, grab Your Free Printable Recipe Kit!
Write down your favorite recipes and create your own personal cookbook of your favorite food creations!
Hi! I'm Nellie. I am a busy mama of three, wife to my high school sweetheart who loves to cook, workout and stay organized! I love to share helpful printables, the best recipes and fitness tips for the modern mom. I strongly believe that every mom can feed their family well, take proper care of themselves and have fun along the way! Read my story.
Get comfortable and be sure to come hang out with me on social. Don't grab your free fitness journal before you go!