Three Ingredient Slow Cooker Appetizer Meatballs
I am all about making party prep and food prep easier. This is why I am so in love with my kitchen gadgets! Today I've got some amazing and delicious Three Ingredient Slow Cooker Appetizer Meatballs that are easy, inexpensive and doesn't require many brain cells to make. 🙂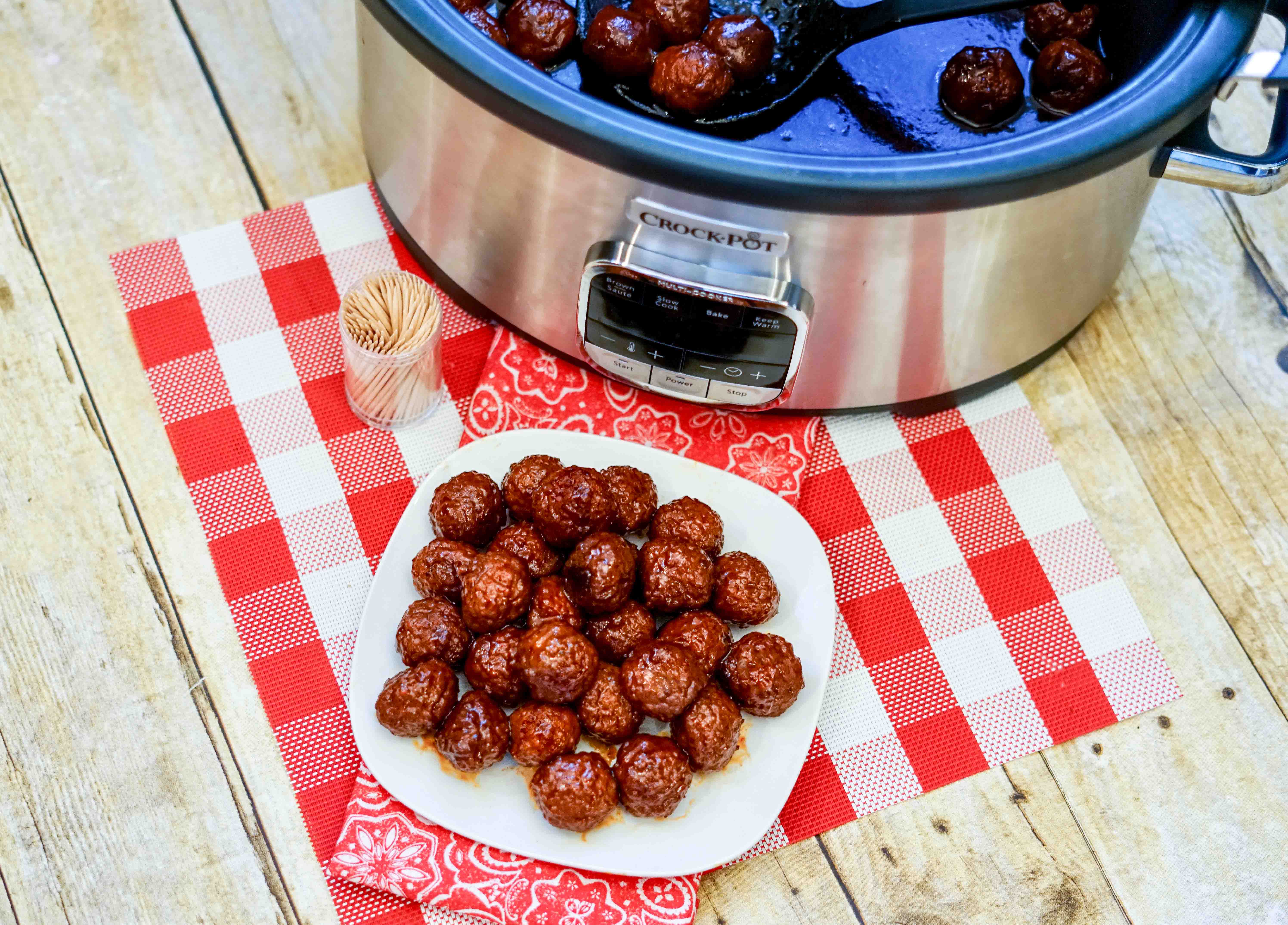 Slow Cooker Appetizers
When you are planning a party, whether it is for the big game like the Super Bowl, or March Madness, Thanksgiving or even just a fun party at home-it can be hard to choose the appetizers! You want to make sure that the food choices aren't too much where the guests won't want the full main dinner but just enough to keep the hunger monster away.
These air fryer mozzarella sticks are always a great hit for easy appetizers too!
Easy to grab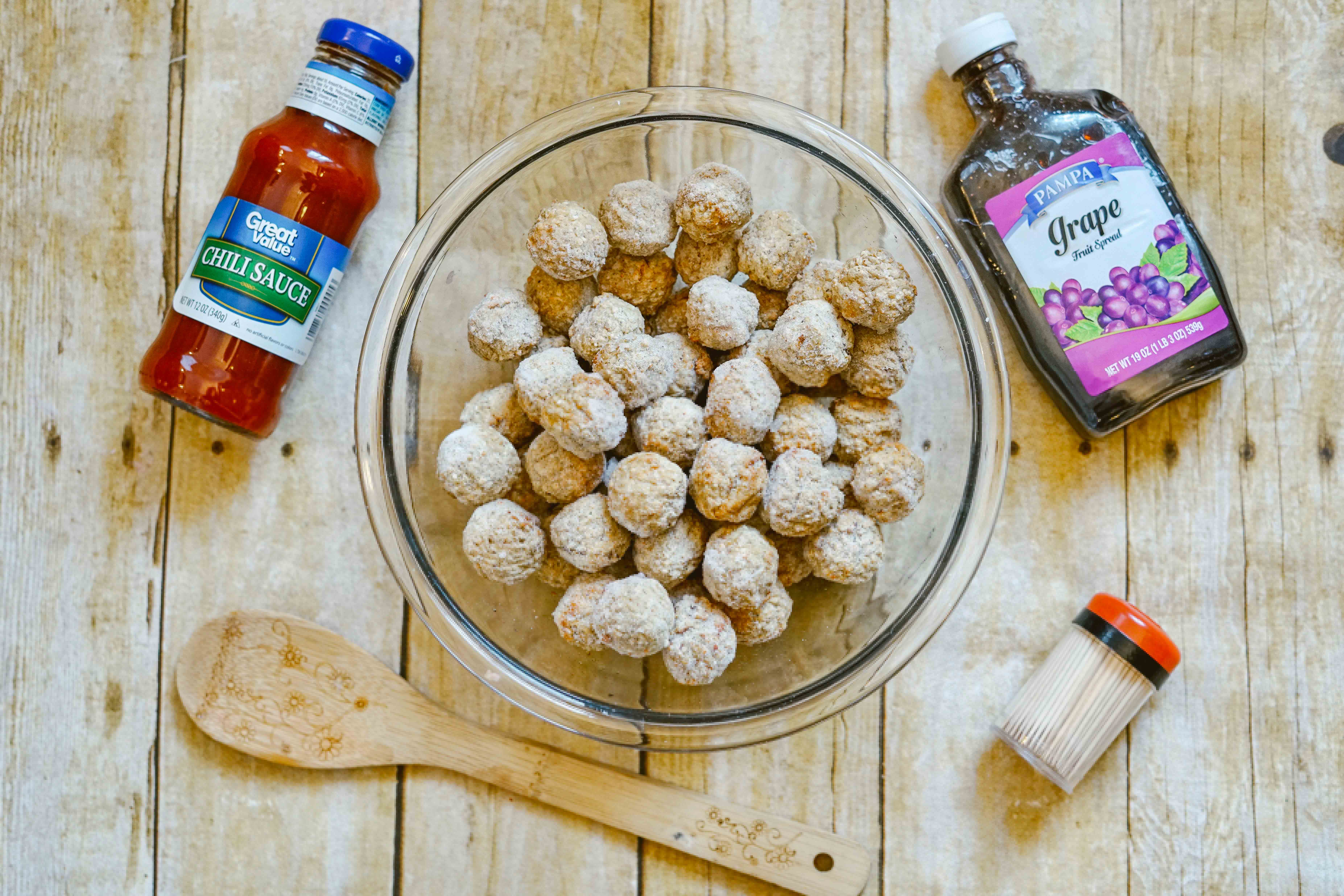 The best kinds of appetizer is the one that is easy to grab. One bite, if you can. The best part about these slow cooker appetizer meatballs is that you can put a toothpick in them and boom! One bite of deliciousness coming your way.
Crockpot makes things easier
If you are making a large meal, this recipe for cocktail meatballs is perfect. All you have to do is throw the chili sauce, the grape jelly and meatballs inside of the slow cooker for 3 hours and do everything you need to do. Whether that means you can tend to your stove, marinate some food for cooking, season meats or even take a nap.
The meatballs don't need to be watched as they come out into perfection every single time. Some of my favorite crockpot recipes includes this pepper steak recipe that we make at least once a month and this balsalmic pork tenderloin recipe that is a crowd pleaser!
If you are looking for a side dish to complete your menu, Don't forget this Crockpot Cheesy Mashed Potatoes recipe that is just amazing!
Should I brown the meatballs before cooking?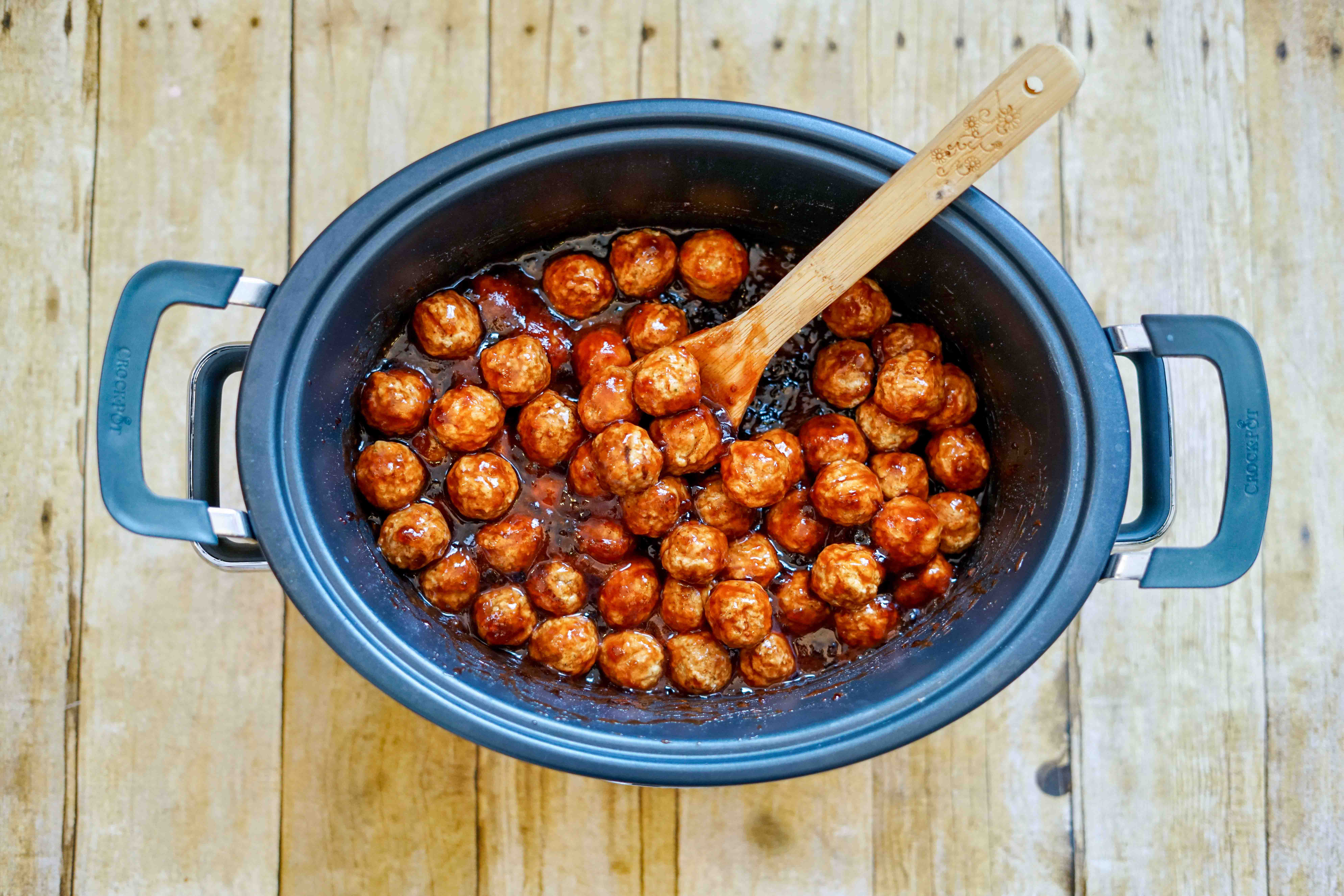 You can, but why add more work? The meatballs come out tasting delicious with or without searing them.
Should I thaw the meatballs before putting them in the crockpot?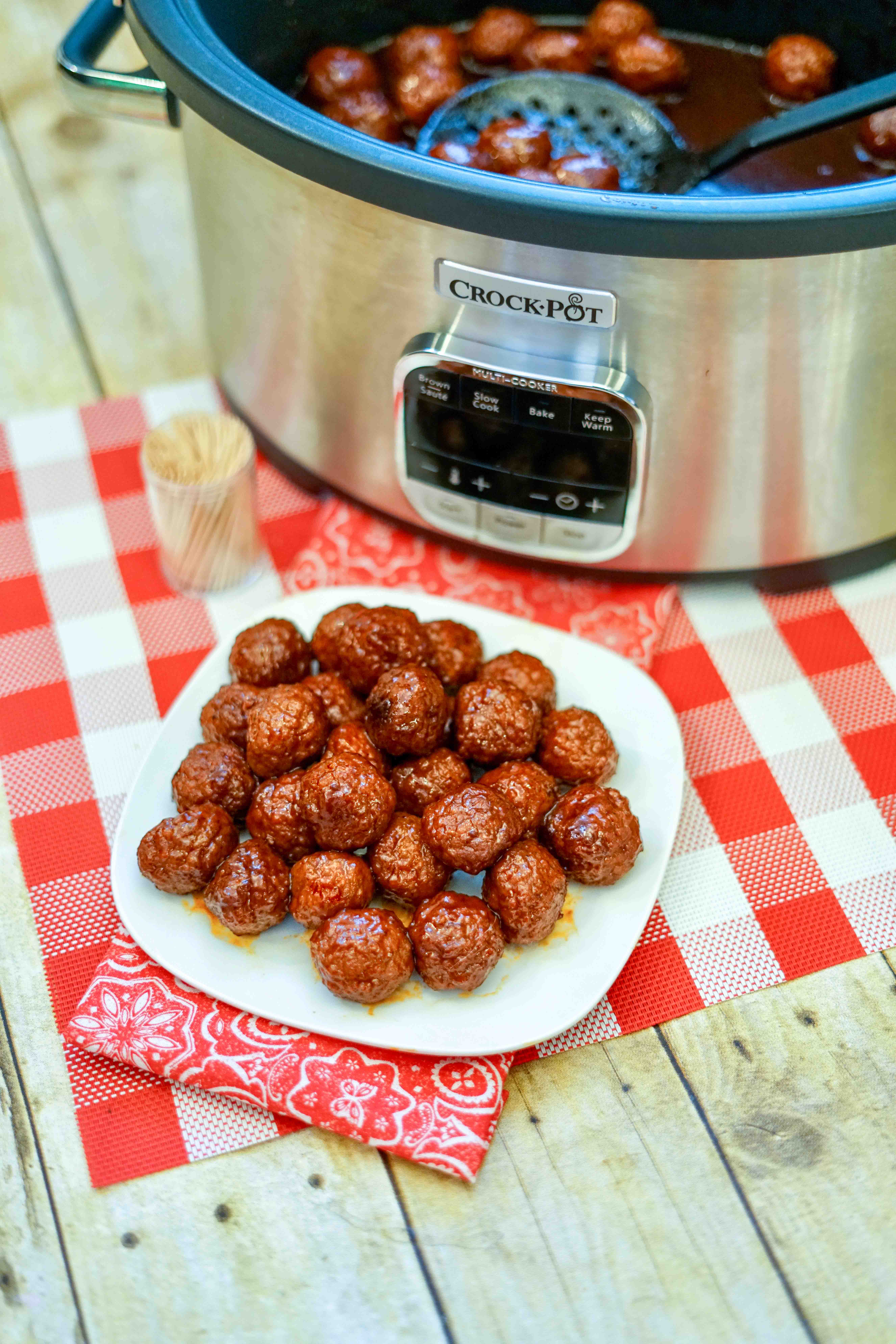 Naw! Let the slow cooker do all the work for you. It's really just as simple as dumping all 3 ingredients in the crockpot and letting the magic happen on it's own! It's a fool proof recipe that is just so yummy!
Yield:

Bag of meatballs
Three Ingredient Slow Cooker Appetizer Meatballs
Super easy 3 ingredient appetizer meatballs that you can throw in your slow cooker and impress your guests!
Ingredients
12oz Bag Frozen Meatballs
12oz Chili Sauce
19oz Grape Jelly
Instructions
Place meatballs in the crockpot.
Pour in the grape jelly and chili sauce.
Cook in crockpot on high for 3 hours.
Serve & enjoy!