Is there anything more comforting than a hot bowl of soup on a chilly fall or winter day? It's so easy to have a hearty soup ready in about half the time with these delicious Instant Pot soup recipes!
Have you used the soup button on the Instant Pot yet?
All you have to do it use the "Soup" button to make broth, stock or soup. The Instant Pot will control the pressure and temperature so that the liquid is temperature controlled. You can adjust the cooking time which is usually between 20-40 minutes, and the pressure to either low or high.
You'll find seasonal ingredient favorites such as vegetable, chicken, lentil, potato, broccoli, butternut, and, of course, several varieties of pumpkin-based soups. These flavorful recipes come together quickly with the help of your pressure cooker.
Drool Worthy Instant Pot Soups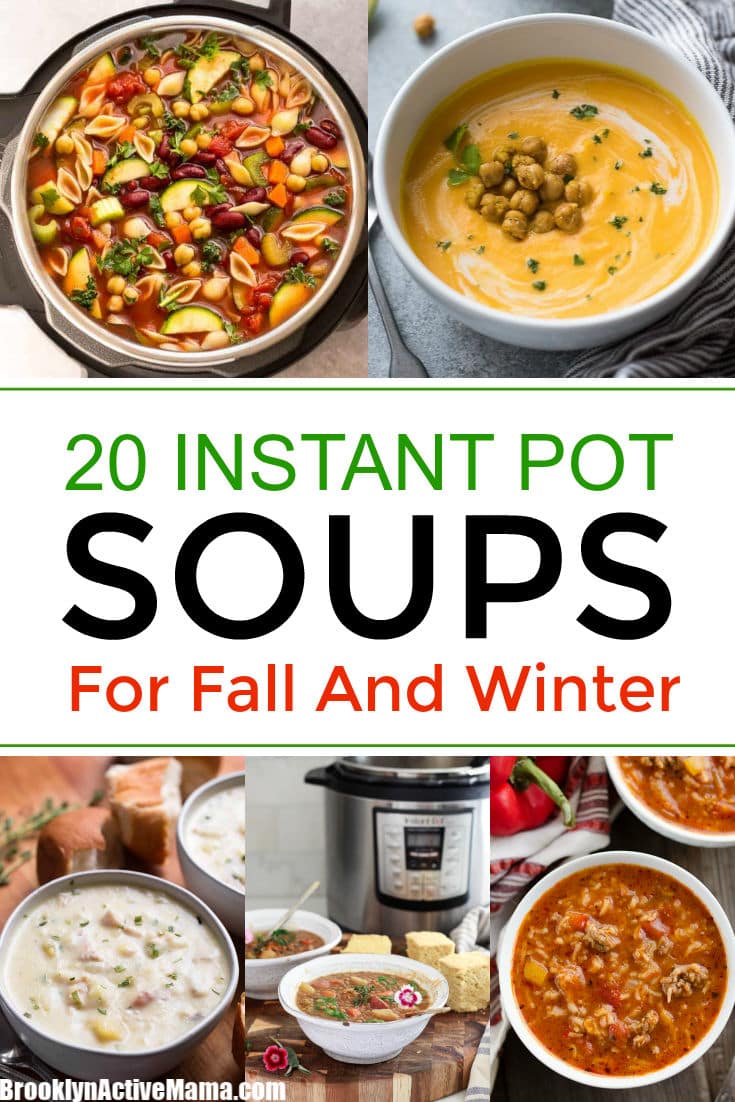 These homemade soups are practically a hands-off cooking session and are a great addition to your meal planning options. Warm up this season with this collection of 20 Instant Pot soups for fall and winter.
20 Amazing Cold Weather Instant Pot Soups That Will Warm You Up
The Instant Pot is perfect for creating amazing and delicious soups for the fall and winter! Check out these 20 Instant Pot Soup recipes that will warm you right up in cold weather!
What is your favorite thing to cook in the Instant Pot?
Favorite Recipes Roundups!
I've gathered my favorites from around the web for you to enjoy!