These traditional Thanksgiving dinner recipes are perfect for hosting, or bringing a dish to pass, for your holiday dinner! From the turkey all the way to the pies, here you will find every traditional dish you would have at Thanksgiving dinner all in one place.
All of these delicious Thanksgiving dinner recipes will have everyone you are sharing this special family meal with asking for more. So get ready for a fun filled, loving and thankful day with good food and even better company!
20 Amazing Traditional Thanksgiving Dinner Recipes
Thanksgiving is such a great time to enjoy food with family and friends. Make sure you have the right dishes for your meal with this awesome list of traditional dishes.
Pin it for later!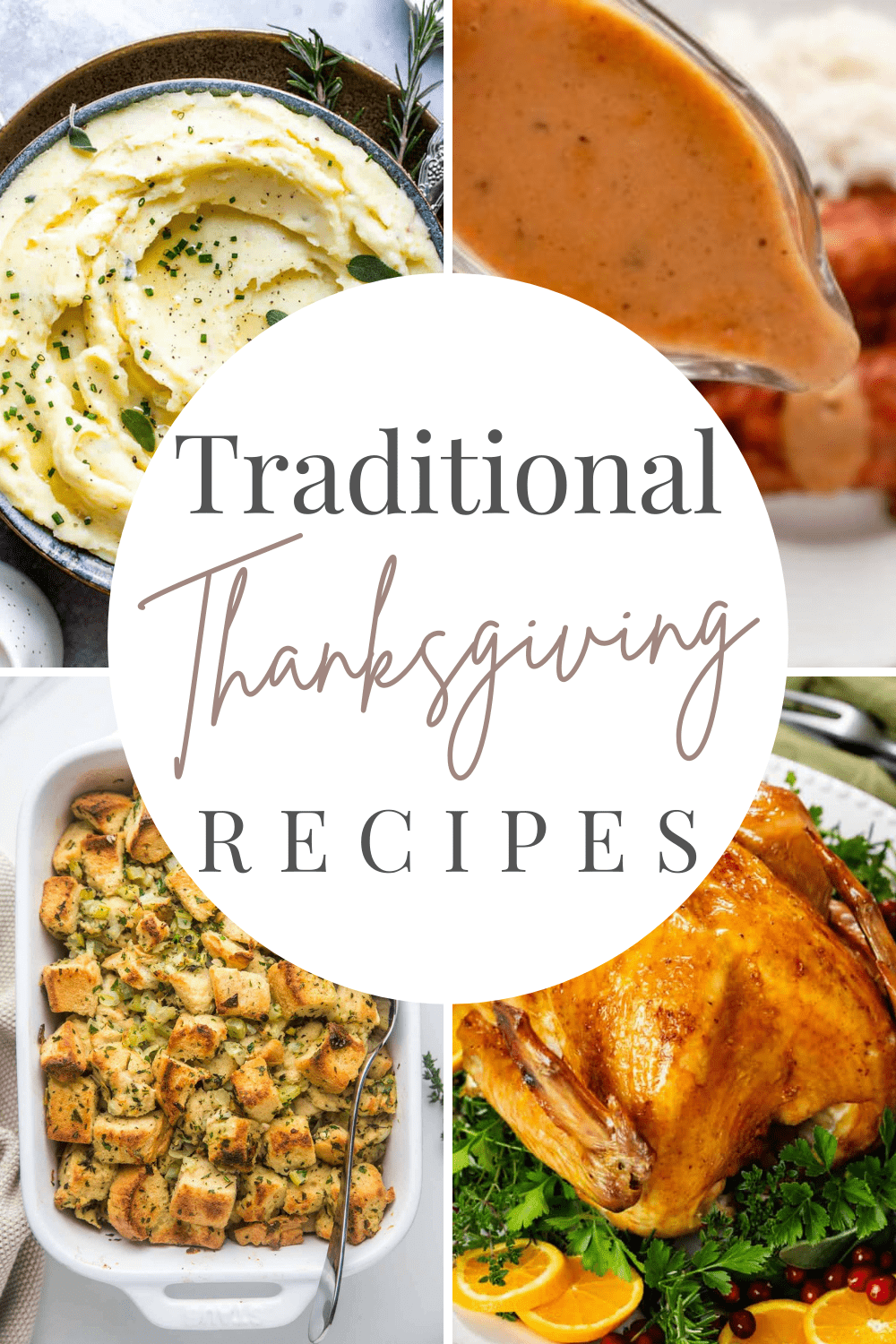 If you liked these fun traditional thanksgiving dinner recipes, be sure to check these out too!
20 Air Fryer Thanksgiving Recipes You Need This Year
20 Fantastic Thanksgiving Appetizers To Serve This Year
20 Healthy Desserts To Serve For Thanksgiving
20 Easy Instant Pot Recipes For Thanksgiving
15 Must Have Cooking Tools For Thanksgiving Dinner