Twix Cookie Dough Bars Recipe
Get ready to indulge in a culinary adventure that celebrates the iconic flavor of cookie dough combined with the nostalgic experience of Twix candy bars. This Twix cookie dough recipe brings together crunchy cookies, luscious caramel, and rich milk chocolate for the ultimate treat. It's a symphony of textures and flavors, akin to your favorite timeline of sweet baked desserts!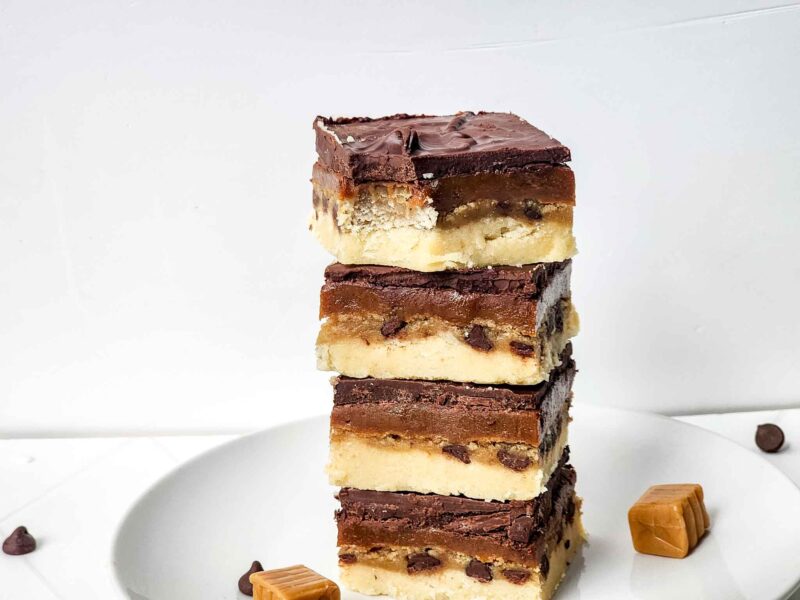 Let's talk about the ingredients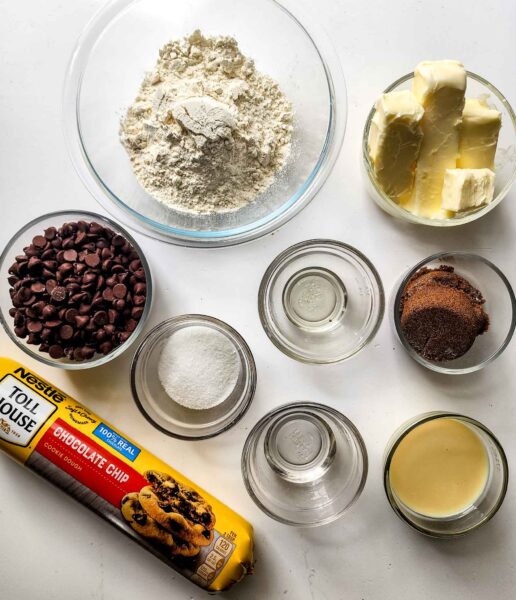 Cookie Layer:
1 ¼ cups all-purpose flour: The backbone of your cookie, providing structure and ensuring your cookie has that classic firm and crunchy texture synonymous with a Twix bar.
¼ cup white granulated sugar: Adds sweetness and contributes to the browning and crispness of the cookie.
⅔ cup unsalted butter: Brings richness, flavor, and moisture to the cookie. It also aids in the spread and texture of the baked cookie.
1 tube of cookie dough: Elevates the cookie experience by infusing the iconic flavor of cookie dough, adding depth and making it a treat for any cookie lover.
Caramel Layer:
½ cup butter: Adds a rich, creamy texture to the caramel, which is essential for that smooth, melt-in-your-mouth experience.
½ cup light brown sugar: Imparts a deep sweetness with hints of molasses, which gives caramel its signature flavor.
½ cup sweetened condensed milk: Provides the creamy consistency to the caramel, making it soft and gooey.
2 tablespoons corn syrup: Prevents crystallization, ensuring that the caramel remains smooth and luscious.
Chocolate Layer:
2 cups chocolate chips, melted: The final decadent layer that encapsulates the bar. It brings that rich milk chocolate flavor that complements the crunchy cookie and soft caramel.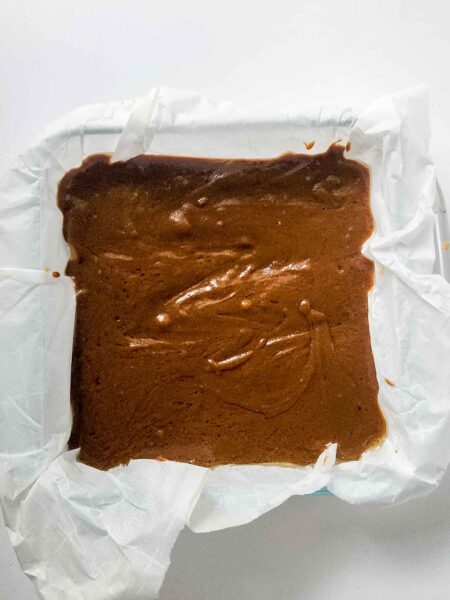 Why These Ingredients Matter:
Layered Complexity: The combined ingredients in their respective layers offer a medley of textures and flavors. The crunchy cookie layer contrasts beautifully with the soft caramel and is enveloped by creamy milk chocolate. It's this layered complexity that makes Twix-inspired treats such a joy to eat.
Iconic Flavor Profiles: Utilizing cookie dough in the base layer elevates the standard crunchy cookie bar into a luxurious cookie-dough experience, reminiscent of the new Twix cookie dough milk chocolate bars. The caramel layer remains true to the classic Twix caramel cookie chocolate candy bars, adding to the nostalgic experience.
Versatility: Each ingredient plays a role in maintaining the balance of flavors and textures, from the cookie bits' crunchiness to the sweet, creamy caramel's simple joy.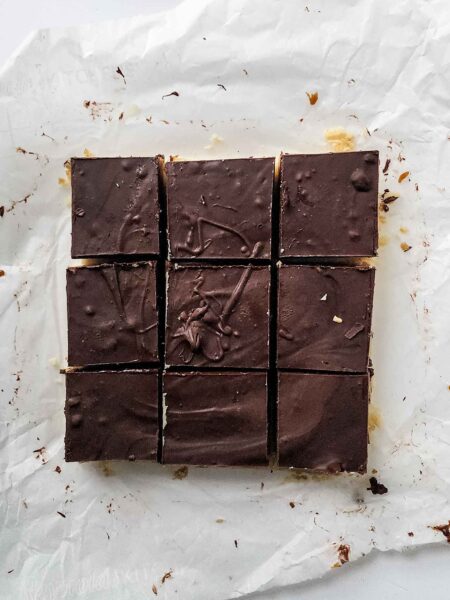 In essence, every ingredient has a purpose, either contributing to the texture, taste, or overall experience of the cookie bar. Together, they recreate the beloved flavors of Twix chocolate bars with an added cookie dough twist!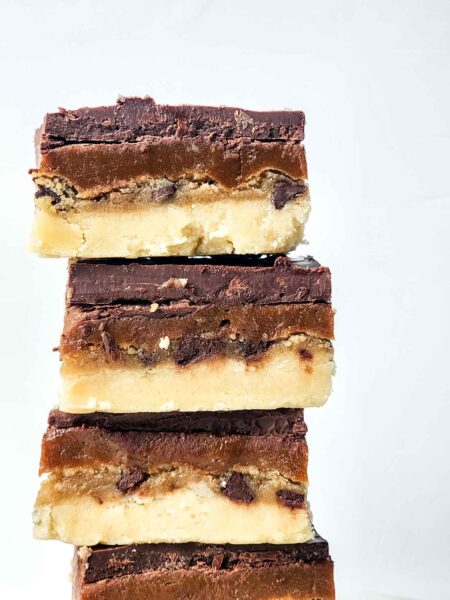 Why This Recipe Works
Dive into the layers of this treat and relive the simple joy of childhood. Here's why this recipe will be your new favorite candy bar:
Iconic Flavor of Cookie Dough: The cookie dough-flavored layer, devoid of any artificial flavor, brings a genuine cookie lover's dream to life.
Celebration of Flavors: Combining the creamy milk chocolate with the luxurious cookie-dough experience provides a delectable balance.
Textures of Classic Twix: This recipe retains the crunchy cookie bar foundation, topped with smooth caramel and a final layer of that famous Twix cookie.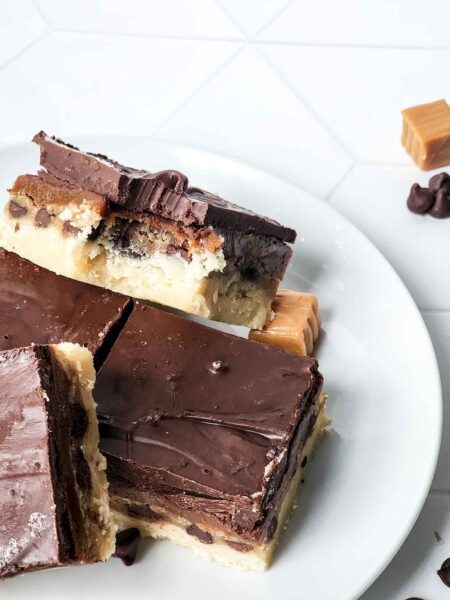 FAQs
What's the difference between this and regular Twix chocolate bar?The main content here is the added delight of a cookie dough layer, enhancing the textures of classic Twix for an elevated taste.
How does this compare in terms of nutritional value?This homemade variant might have a slightly different grams of fat and grams of sugar count compared to store-bought Twix caramel cookie chocolate candy bars. Always refer to the recipe for detailed nutritional info.
Can I replace the chocolate layer with something else?While the creamy milk chocolate layer is a key component, you might experiment with dark chocolate or even white chocolate for a different taste.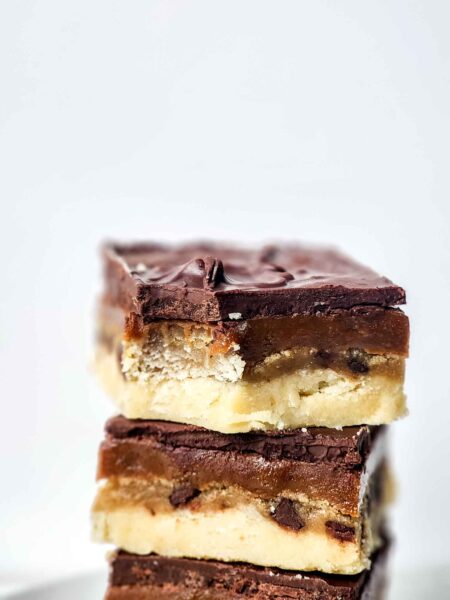 Tips and Tricks
When melting chocolate chips, ensure a smooth consistency without burning. A double boiler method works best.
Add a pinch of sea salt to the caramel layer for a delightful salty-sweet contrast.
Ensure your cookie layer is fully cooled before adding the caramel to prevent it from getting soggy.
Variations
Cocoa Twist: Add a tablespoon of cocoa powder to the cookie layer for a deeper chocolate flavor.
New Twix Cookie Dough Milk Chocolate Bars: For a new candy bar experience, you could create individual bars rather than one large one. Perfect for sharing or gifting!
Where to Serve
These are fantastic as party favor bags – wrap them up for a delightful take-home treat.
As an easter basket centerpiece or a delightful easter basket filler.
Keep them in your cookie jar for a nostalgic hit whenever the mood strikes.
An irresistible addition to the office candy bowl.
Storage
Store in an airtight container. They can last up to a week if you resist devouring them all at once!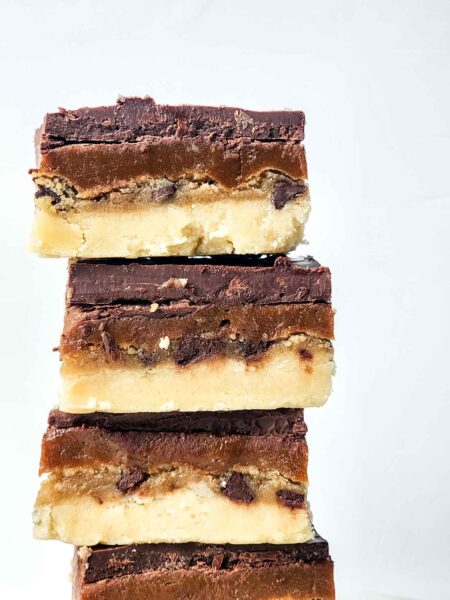 Common Problems and How to Avoid Them
Soggy Cookie Layer: This can happen if your caramel is too hot. Always cool each layer properly before adding the next.
Chocolate Doesn't Adhere: If the caramel layer is too slick or oily (perhaps due to excessive palm oil), the chocolate might not stick well. Make sure to achieve the right caramel consistency.
Making This Recipe with Kids
Let the kids roll out the cookie dough – a hands-on experience they'll love.
They can sprinkle cookie bits on top of the chocolate layer for added fun and texture.
Always supervise when melting chocolate to ensure safety.
Topping Options
Cookie Bits: Sprinkle bits of chocolate cookies on top for an extra crunch.
Sea Salt: A sprinkle on top can elevate the flavors.
With every bite, take a journey down memory lane, from the little sweet escape during childhood snack times to the cookie dough craving of the present.
What are some other fun bars recipes to try?
If you are looking for more amazing dessert recipes, be sure to check out this comprehensive list! 50+ Fun and Easy Dessert Recipes For Kids!
Yield:

8 bars
Easy Twix Cookie Dough Bars
Total Time:
1 hour
52 minutes
This fun cookie dough twix bars recipe is great for parties and so much more!
Ingredients
Cookie Layer
1 ¼ cups all purpose flour
¼ cup white granulated sugar
⅔ cup unsalted butter
1 tube of cookie dough
Caramel Layer
½ cup butter
½ cup light brown sugar
½ cup sweetened condensed milk
2 tablespoons corn syrup
Chocolate Layer
2 cups chocolate chips, melted
Instructions
Preheat the oven to 325 degrees Fahrenheit. Prepare a parchment covered 8x8 baking dish.
In a bowl whisk together the flour and sugar. Add the softened butter and use a fork to blend together thoroughly.
Pour this mixture into the baking dish and spread evenly, pressing into the bottom of the pan.
Take the chocolate cookie and create a layer on top of the shortbread crust. Take chunks and press into the pan evenly.
Place in the oven and bake for 22-25 minutes. The cookie dough layer may still look slightly undone, but that is how you want it.
While this cools, place the brown sugar in a saucepan. Heat over medium and let melt while stirring every couple minutes.
Once completely melted, add the butter and sweetened condensed milk.
Stir continuously as the mixture melts together. It will seem a bit separated, but continue stirring until the bubbling caramel has formed.
Pour this layer on top of the cookie dough layer. Spread evenly using a rubber spatula or spoon. Place in the refrigerator for 20 minutes.
About 5 minutes before taking out of the fridge, heat the chocolate chip cookies in the microwave at 30 second intervals until completely melted and smooth. Add a teaspoon of oil to melt the chocolate thinner.
The caramel should be firm enough so the chocolate does not mix and combine with the caramel layer. Pour the melted chocolate on top. Spread evenly and place back in the refrigerator for 1 hour.
Use a sharp knife dipped in hot water to cut square bars of this dessert. If you are picky, cut the edges off for a clean look on every Twix cookie dough bar.
Nutrition Information
Yield
8
Serving Size
1
Amount Per Serving
Calories

715
Total Fat

44g
Saturated Fat

27g
Trans Fat

1g
Unsaturated Fat

15g
Cholesterol

78mg
Sodium

172mg
Carbohydrates

83g
Fiber

3g
Sugar

62g
Protein

6g
If you enjoyed this recipe be sure to check out my Instagram Page for the latest posts!
Before you go, check out these great posts!
Fun and Viral Fried Chicken Ice Cream Recipe
Homemade Fried Peach Cobbler Bites
Hi! I'm Nellie. I am a busy mama of three, wife to my high school sweetheart who loves to cook, workout and stay organized! I love to share helpful printables, the best recipes and fitness tips for the modern mom. I strongly believe that every mom can feed their family well, take proper care of themselves and have fun along the way! Read my story.
Get comfortable and be sure to come hang out with me on social. Don't grab your free fitness journal before you go!