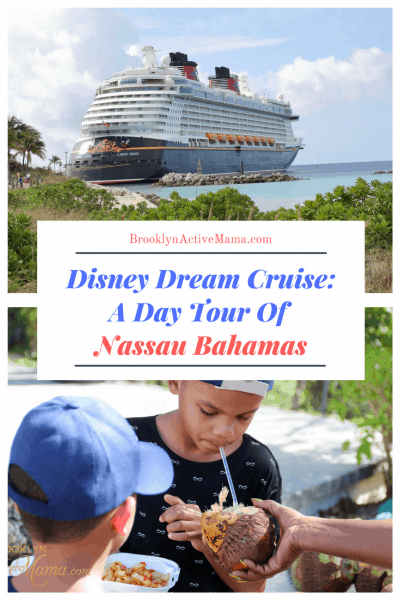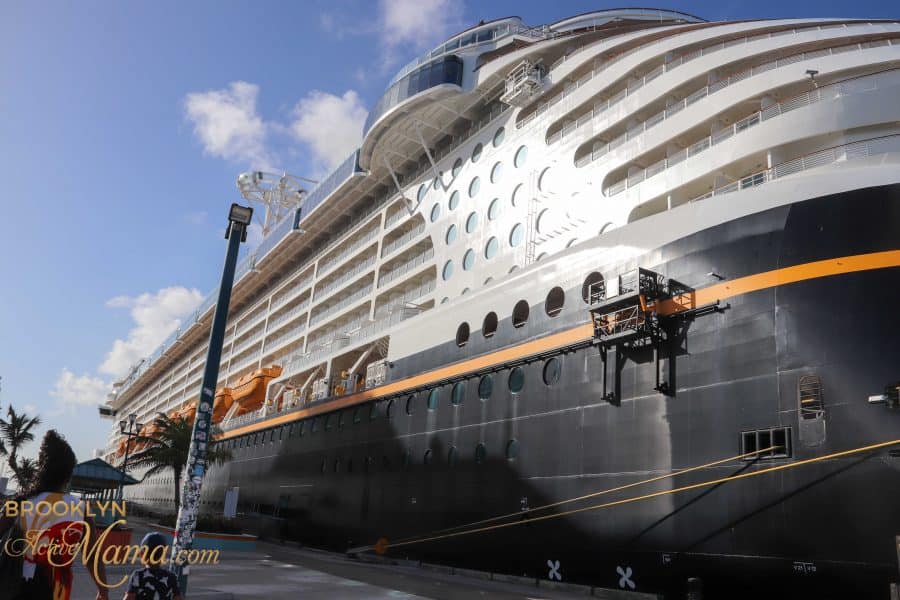 During the cruise portion of the Disney Social Media Moms Land and Sea event, we made two stops, both in the Bahamas. Our first stop on the Disney Dream Cruise was in Nassau. This would be my second time in Nassau–but not since I was a child, so I was excited to see the island again! We had a short amount of time to see what we could because we had sessions until 12pm but we were able to see a lot of the island in a short amount of time. This included the Atlantis resort, the Fort and a lot of shopping options.
Shopping On Nassau Near The Disney Dream Cruise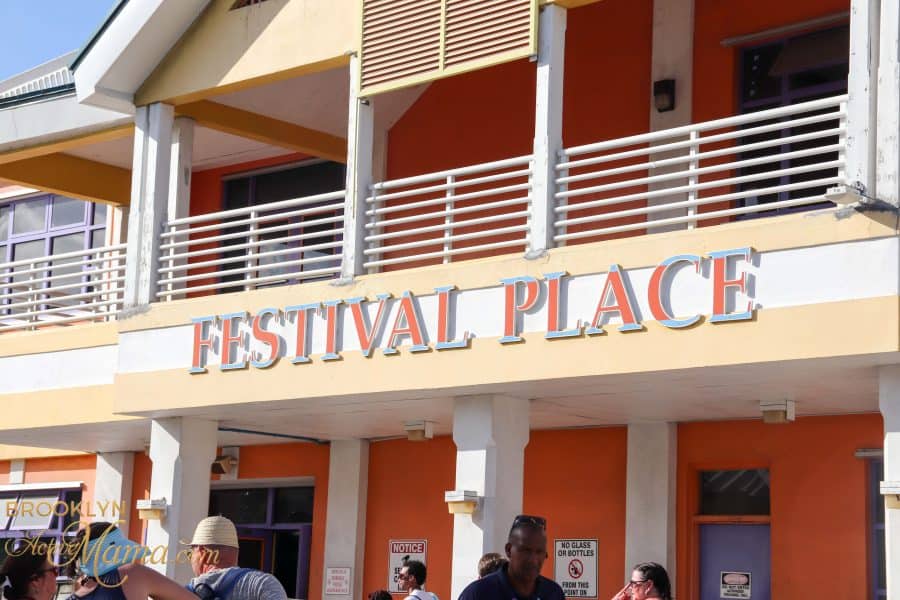 Once you get off the boat there is a huge shopping area full of handmade trinkets, souvenirs, jewelry, clothing–you name it. Just a few steps away from the boat you can get the entire island experience with native foods, music and fun. So even if you wanted to just check it out and go back to the boat you would still have a ton of great options to shop. Just be sure to carry your room key AND ID for adults–they will be checking!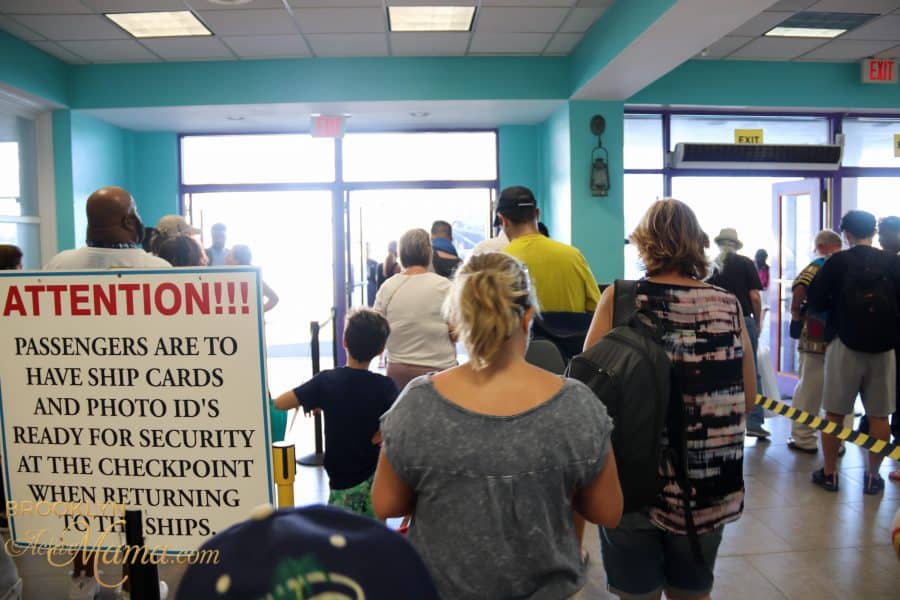 Unauthorized Tour of Nassau
Since we were on a bit of a time crunch, we decided to approach one of the local tour guides to give us a 2 hour tour of the island. Would I advise you do this? Depends. Since my mother is from the Caribbean and we've been to pretty much every caribbean island we know how to pick someone who looks legit and also barter our way down to a manageable price. If you do decide to go this route, be sure to ask questions and use your very best judgement. We were able to get the tour for $60 for all of us.
Nassau Landmarks and Tour
Our tour guide was pretty great. She was super knowledgable with lots and lot of amazing facts about the island. She showed us to the oldest churches, post offices, and even prisons on the island. She even took us to the poorest part of Nassau where they all shared water from the well, and the richest part of Nassau where the rent was over $4000.
On our #DisneyDream Voyage, we stopped in Nassau Bahamas--check it out! #DisneySMMC #Disney
Fort Fincastle
One of our stop was the beautiful Fort Fincastle. There is a shopping area and even a place to get some fresh coconut water!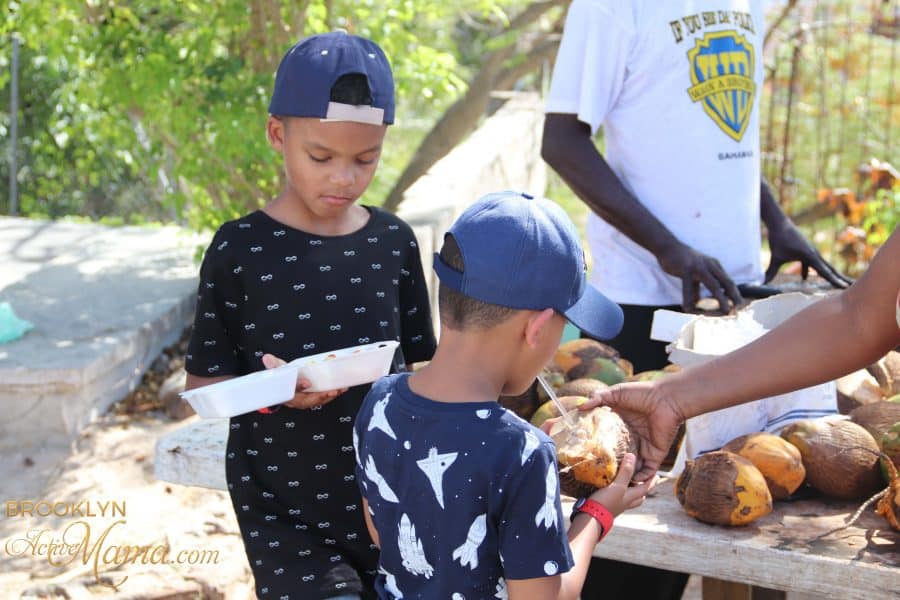 There is a mini museum where the boys learned more about the history of the fort and they got to get up close and personal with the canons.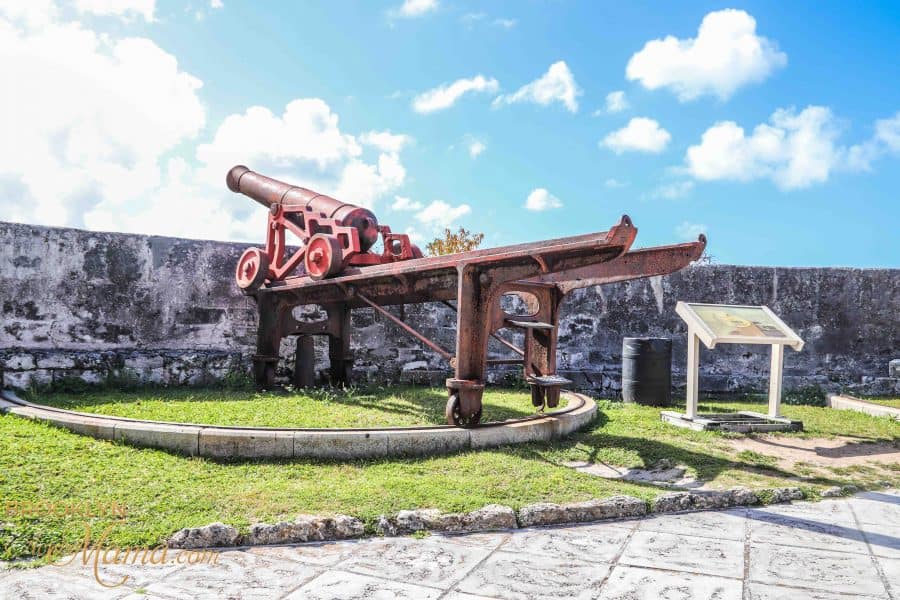 The views were spectacular! Seeing the island from the top of the fort was simply breath taking. We spent a lot of time here exploring, to the point where our tour guide was looking for us!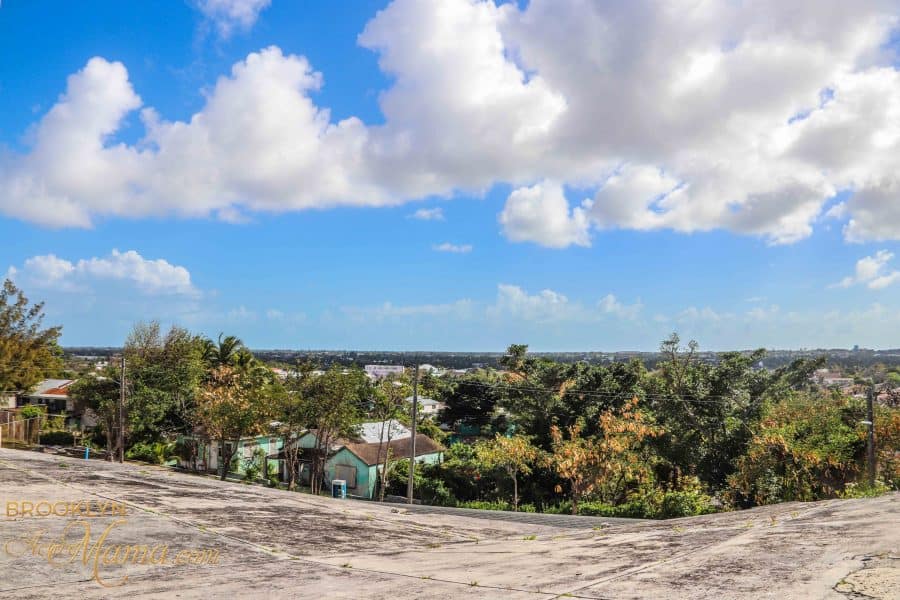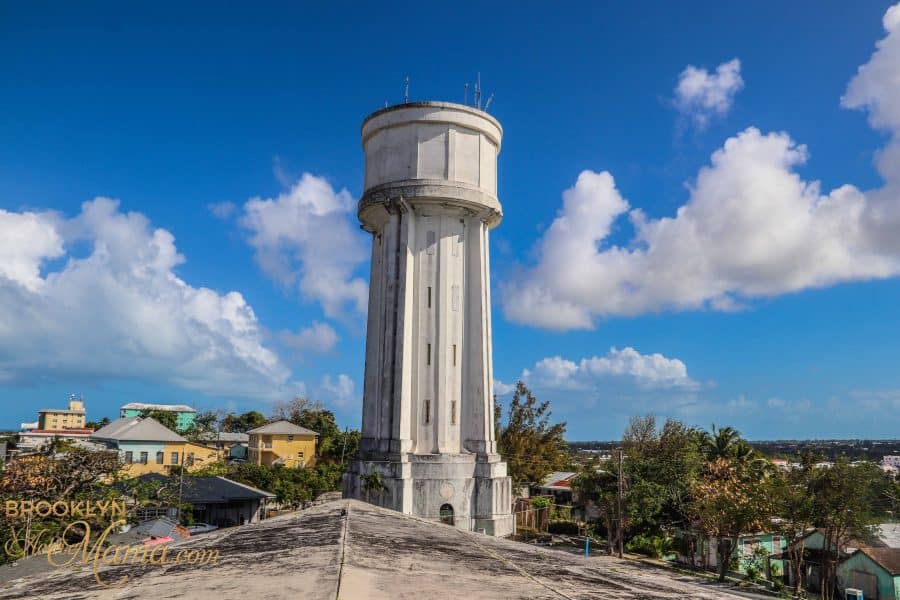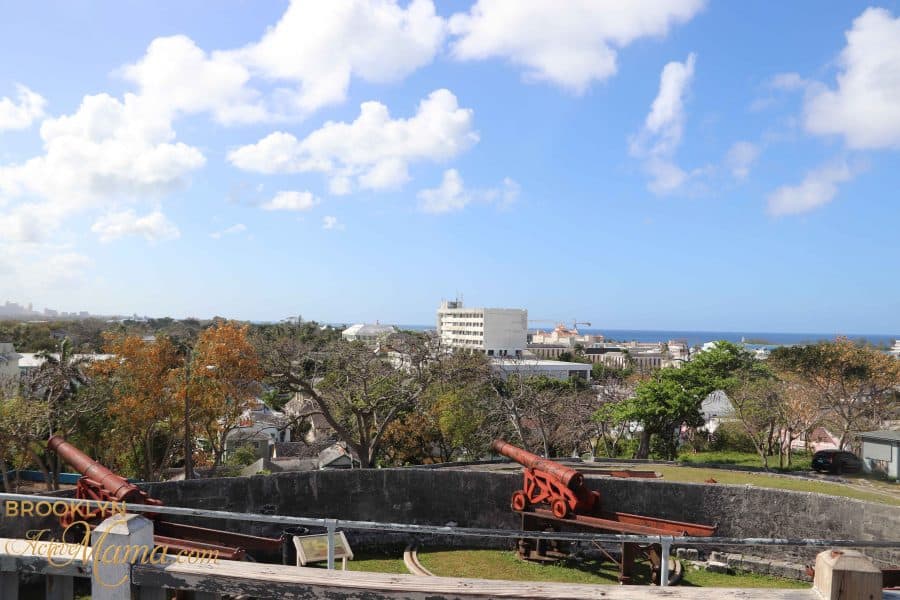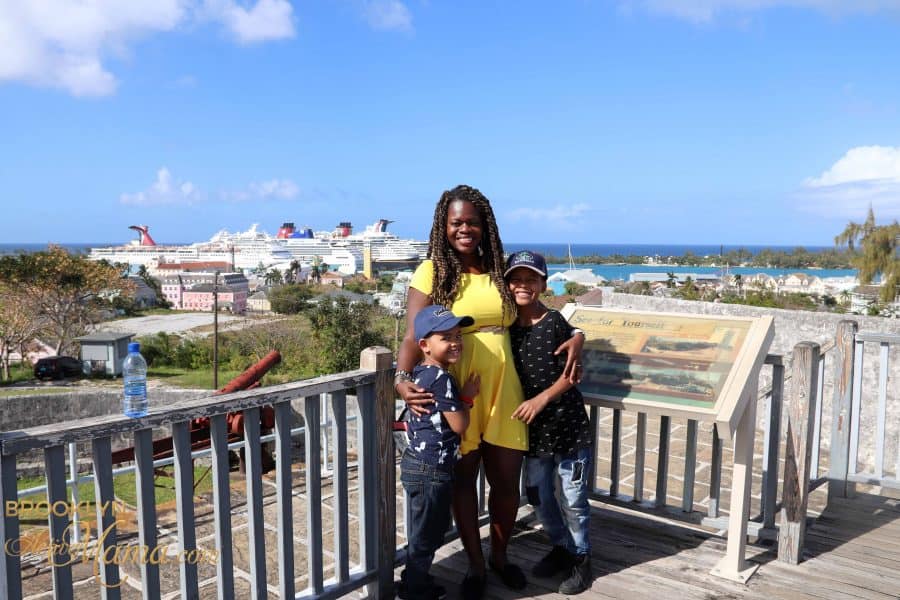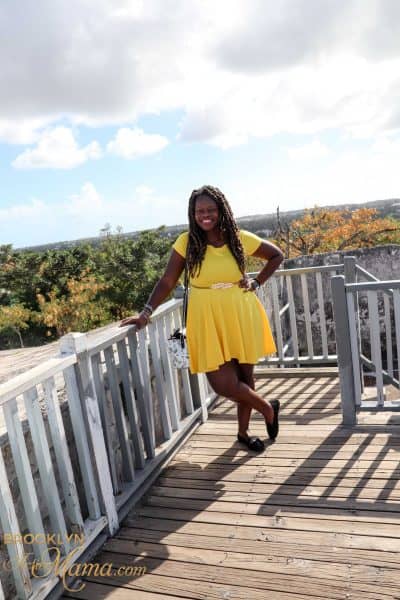 Quick Stop at the Atlantis Bahamas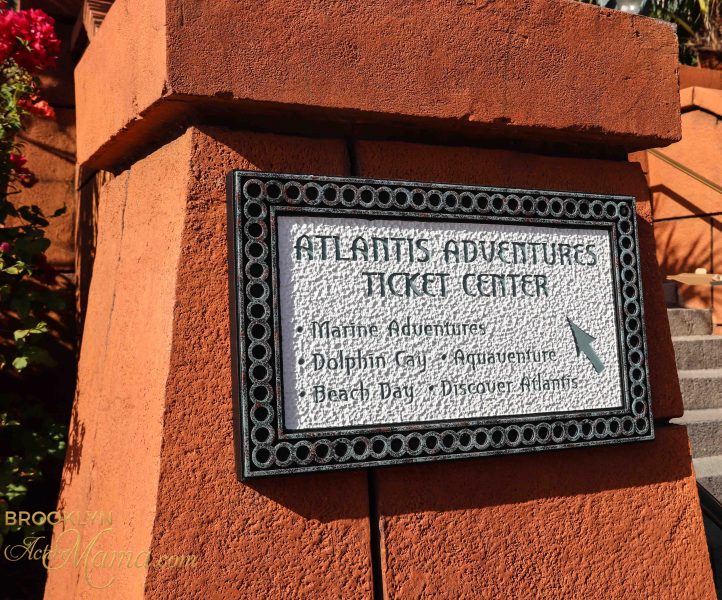 One of the final stops on the tour was the Atlantis Bahamas. Since Atlantis is on Pleasure Island we had to cross a bridge to get there. The resort was ginormous and really busy but we were able to explore a bit. We walked around the spotless grounds and I finally knew why all of my friends LOVE this place. It's gorgeous! We even went out to the docks and marveled at all of these exquisite yachts. Talk about GOALS!
Overall Thoughts Of The Nassau Bahamas Tour
I enjoyed it a lot, if I had more time (like the whole day) I might have purchased a day pass for Atlantis, or gone on one of the boat/water excursions. We did get a really thorough historical background of the island (for a fraction of the cost) and I really liked that.
Check out our day tour of #Nassau Bahamas on the @DisneyCruise #DisneyDream! #DisneySMMC
Have you ever been to Nassau? What is your favorite type of excursion when you get off the boat?
Hi! I'm Nellie. I am a busy mama of three, wife to my high school sweetheart who loves to cook, workout and stay organized! I love to share helpful printables, the best recipes and fitness tips for the modern mom. I strongly believe that every mom can feed their family well, take proper care of themselves and have fun along the way! Read my story.
Get comfortable and be sure to come hang out with me on social. Don't grab your free fitness journal before you go!