If you are looking for a fun game to play with the family check out this free printable Disney Charades Game!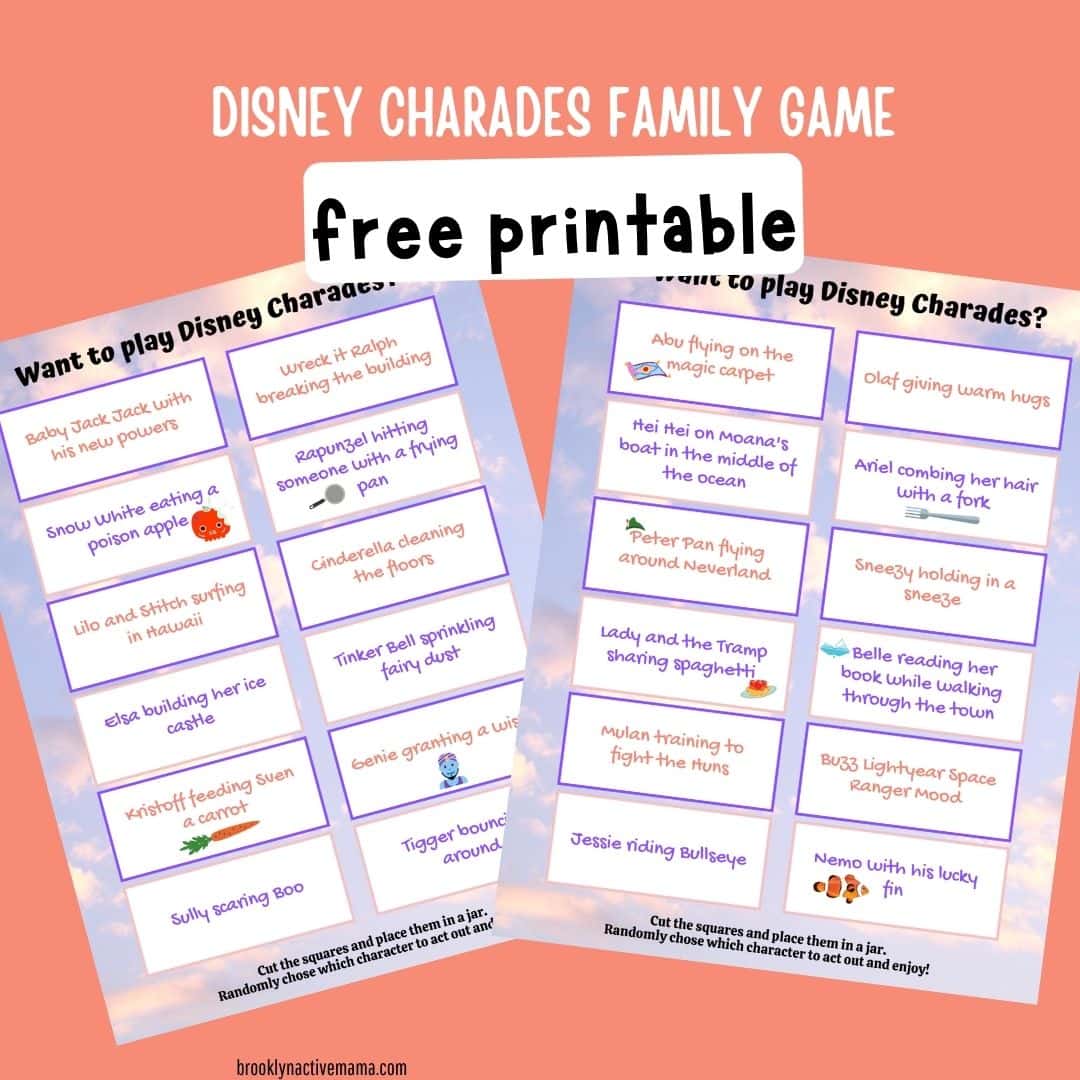 Where did the game of charades originate?
The game of charades is believed to have originated in 16th century France. It is thought to have derived from a game called "le jeu de Mimes", which was popular among the upper class.
The game then spread to Italy and England, where it became known as "charades". The name "charades" comes from the French word "charade", which means "a riddle".
The game of charades was introduced to America in the early 19th century, where it became a popular party game.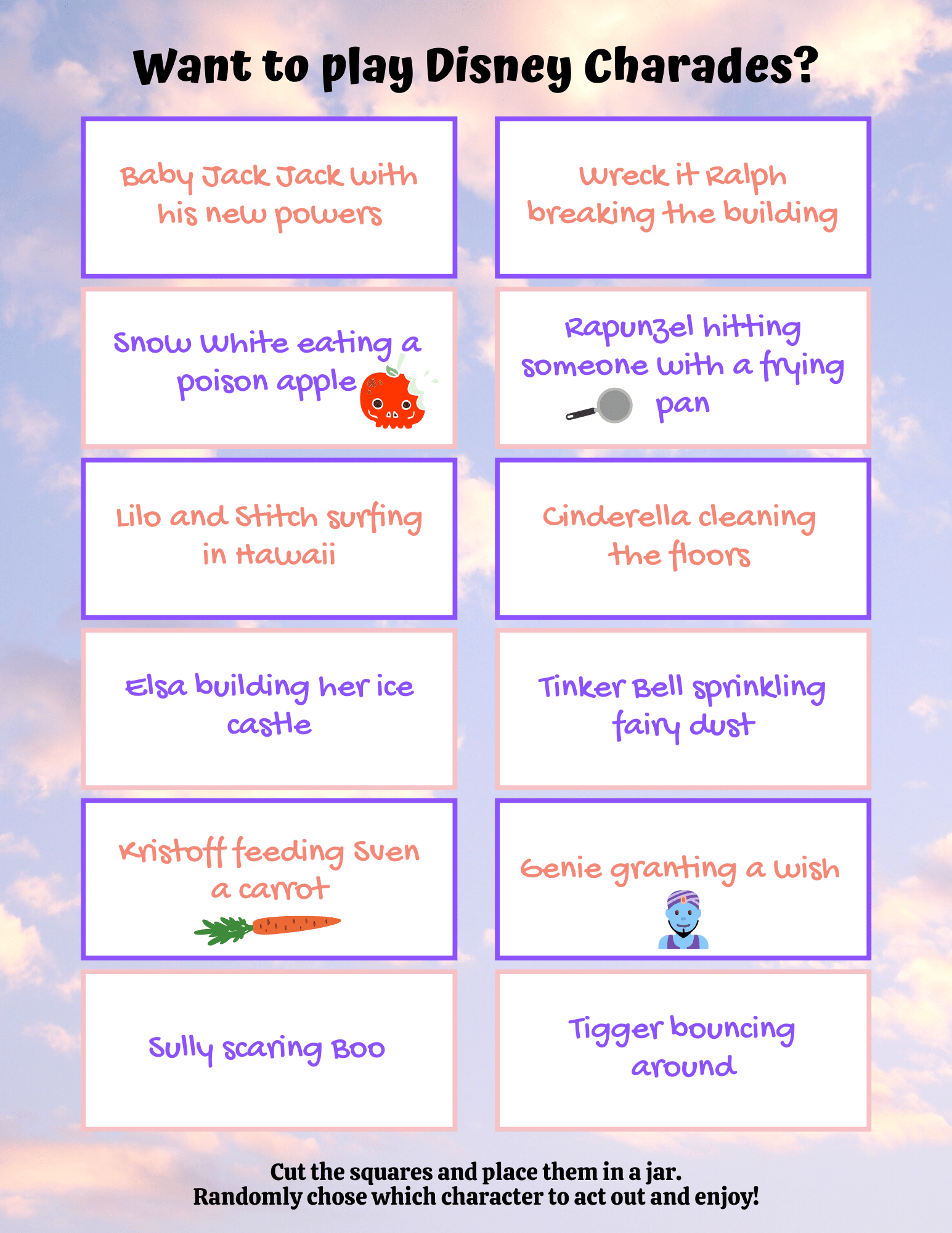 The rules of the game have remained largely unchanged since then. The objective of the game is to guess the word or phrase that is being acted out by the player.
To play the game, one player acts out a word or phrase while the other players try to guess what it is.
The player acting out the word or phrase is not allowed to speak, and must instead act out the meaning of the word using gestures and body language. The other players take turns guessing what the word or phrase is.
The game of charades is a great way to have fun with family and friends. It is also a great way to improve communication skills and to get people thinking creatively. So why not give it a try? You might be surprised at how much fun you have!
What are some other fun printable games I can play with my family?
Disney Charades Printable Game
In this fun game you will be mimicking your favorite Disney characters in memorable scenes from many disney movies including Toy Story, Moana, Lady & The Tramp, Beauty and the Beast and so much more!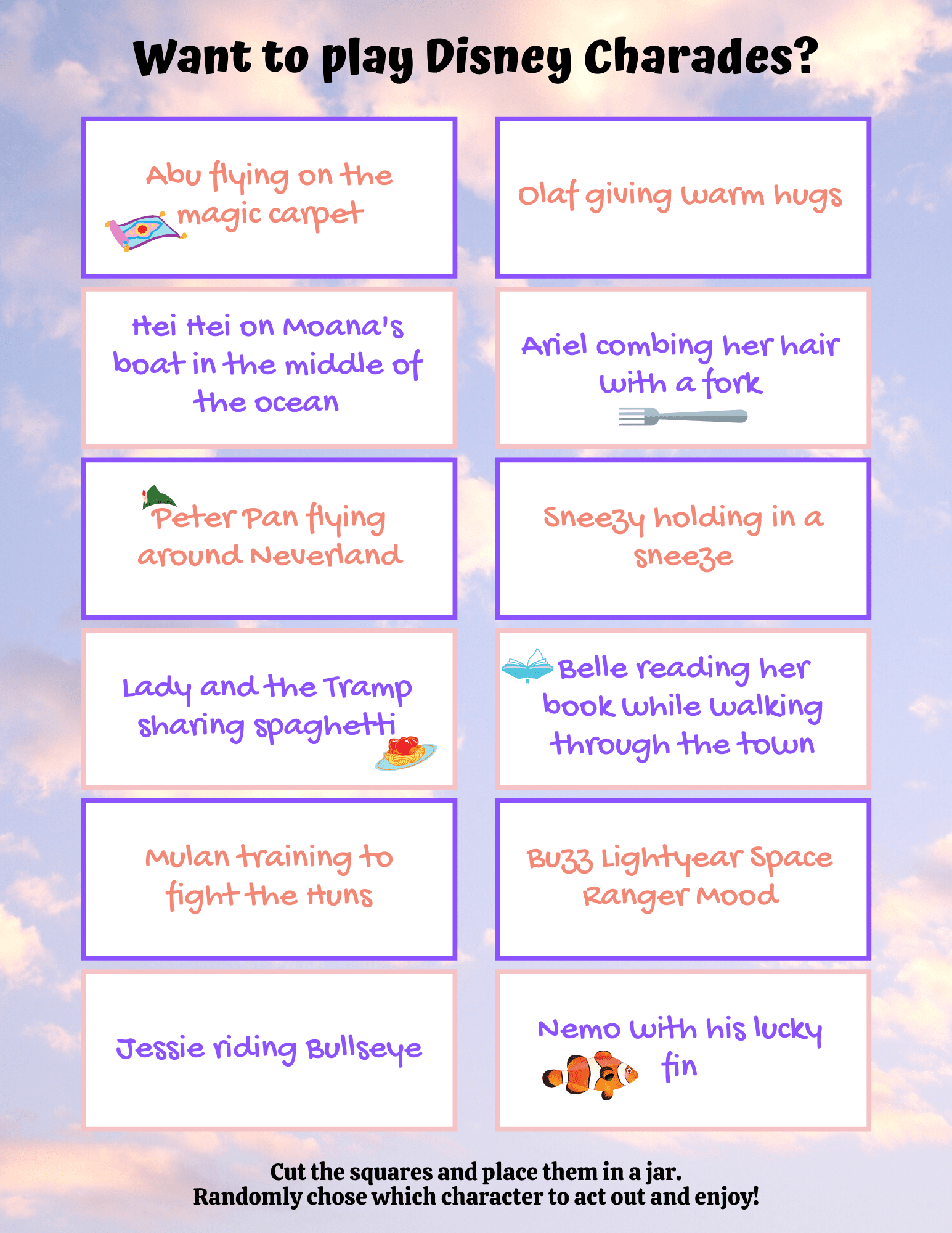 How To Play Disney Charades
Print the sheets of the PDF below. All you have to do is divide into teams, cut squares of the different actions and put them in a bowl. Players will randomly pull out an act and it's up to their team to figure it out! Keep a score of points guessed correctly.
Have Fun!
Pin it for later!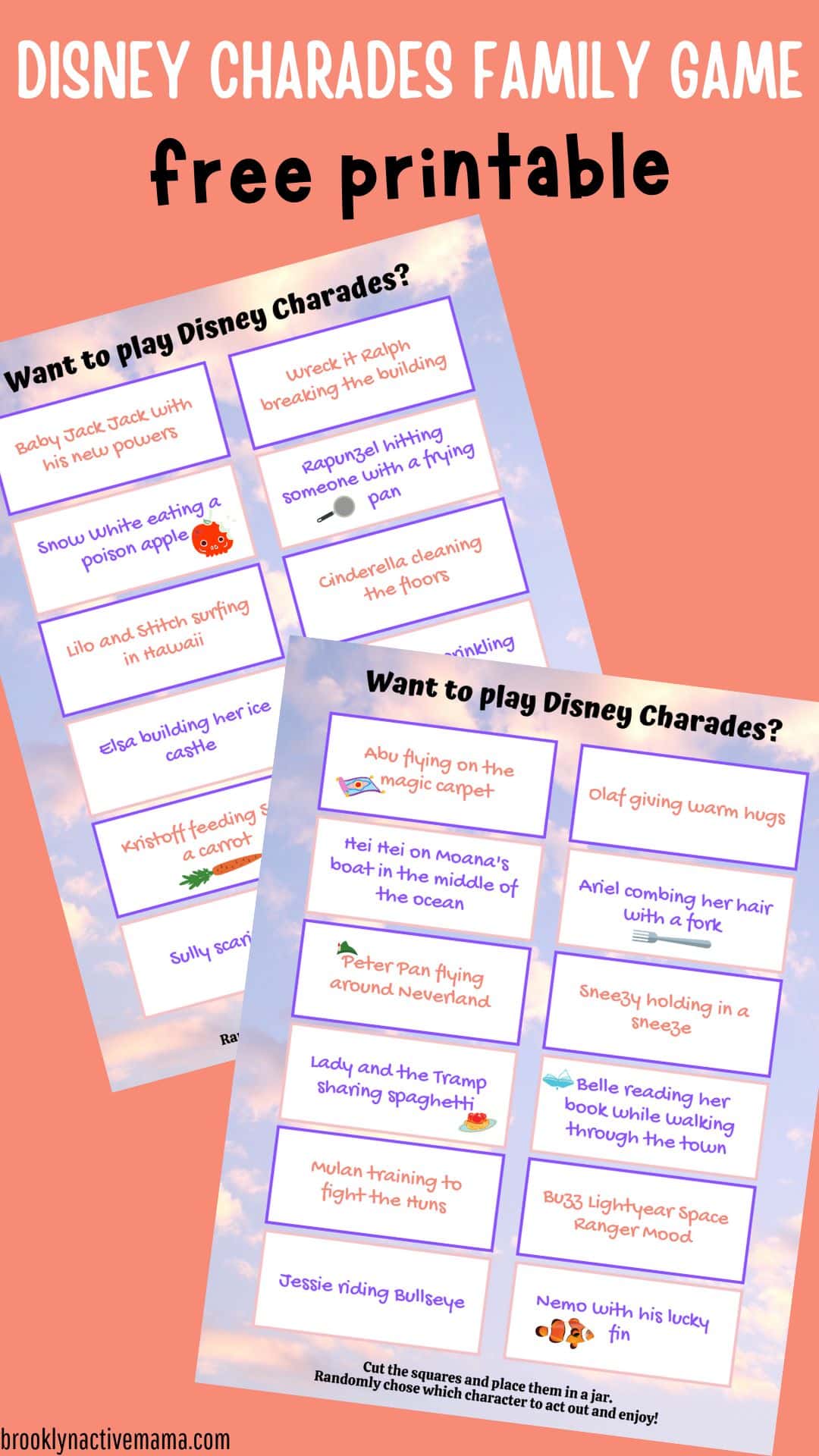 If you enjoyed this recipe be sure to check out my Instagram Page for the latest posts!
Before you go, check out these great posts!
25 Amazing and Drool-Worthy Disney Inspired Recipes
Disney Character Word Scramble Activity Pages – Free Printable
Must-Have Summer Items to Stay Comfortable in Disney World
Hi! I'm Nellie. I am a busy mama of three, wife to my high school sweetheart who loves to cook, workout and stay organized! I love to share helpful printables, the best recipes and fitness tips for the modern mom. I strongly believe that every mom can feed their family well, take proper care of themselves and have fun along the way! Read my story.
Get comfortable and be sure to come hang out with me on social. Don't grab your free fitness journal before you go!