Charcuterie boards are trending right now and it's so easy to see why. They display a myriad of delicious finger foods and are a visually appealing centerpiece at parties. Here is a list of the top 10 charcuterie board ideas. From fruity to savory, these boards will be the star of the show at your next gathering!
10 Incredible Charcuterie Board Ideas You Need In Your Life
Charcuterie boards are so much fun and you can get fun and creative! It is a fun way to display your favorite foods in an instagram worthy way.

We just love a good charcuterie board! See how varied and exciting they can be!? They're easy to prepare, visually enticing, and your guests will love them. Be the rockstar of the party with any of these board ideas or try your hand at creating your own pièce de résistance!!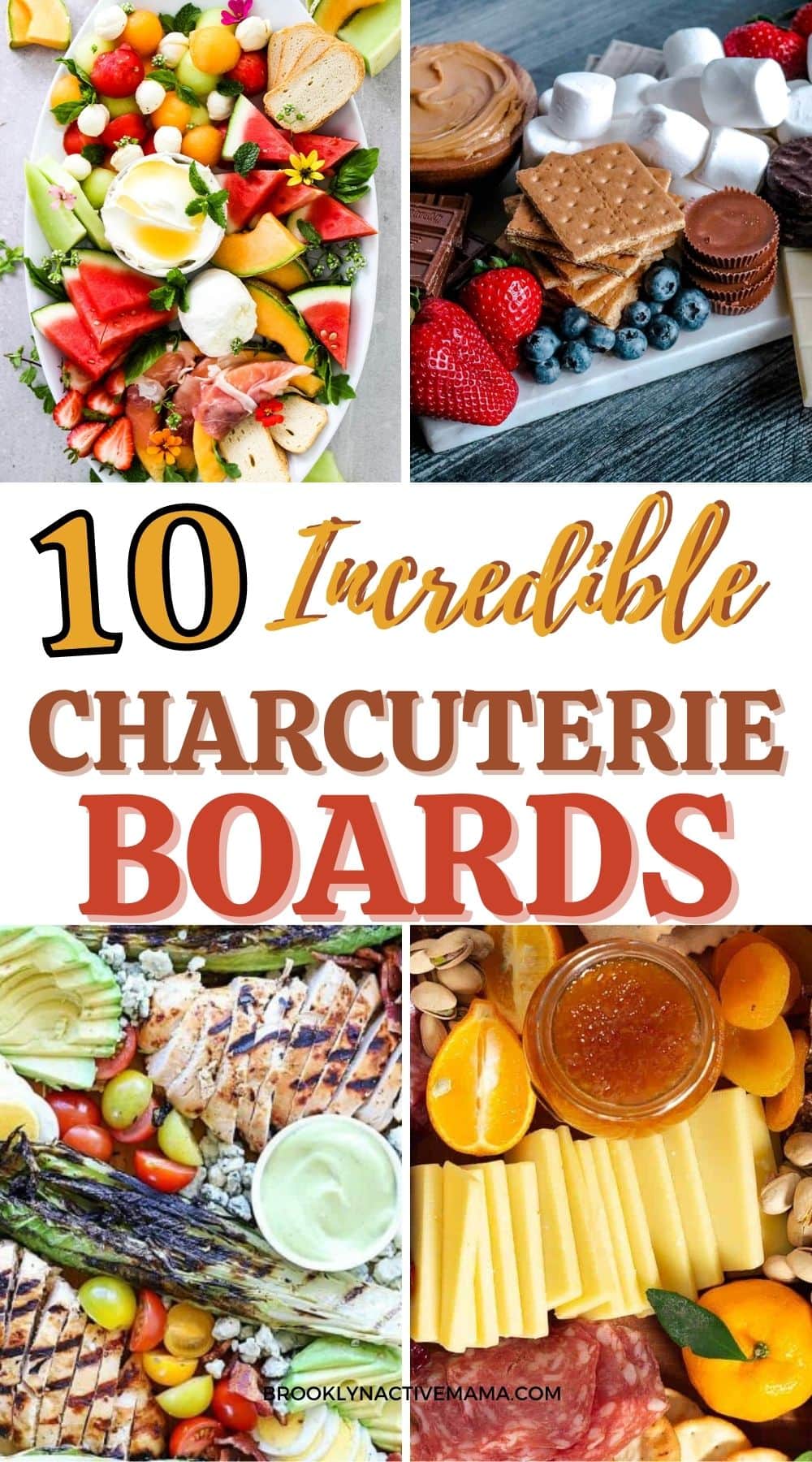 If you loved these awesome charcuterie board ideas be sure to check out these party friendly Three Ingredient Slow Cooker Appetizer Meatballs!