These Savory Jarcuterie Individual Servings are charcuterie boards in a jar. Just like a traditional charcuterie board, you can make these and serve them at your party, individually and safely.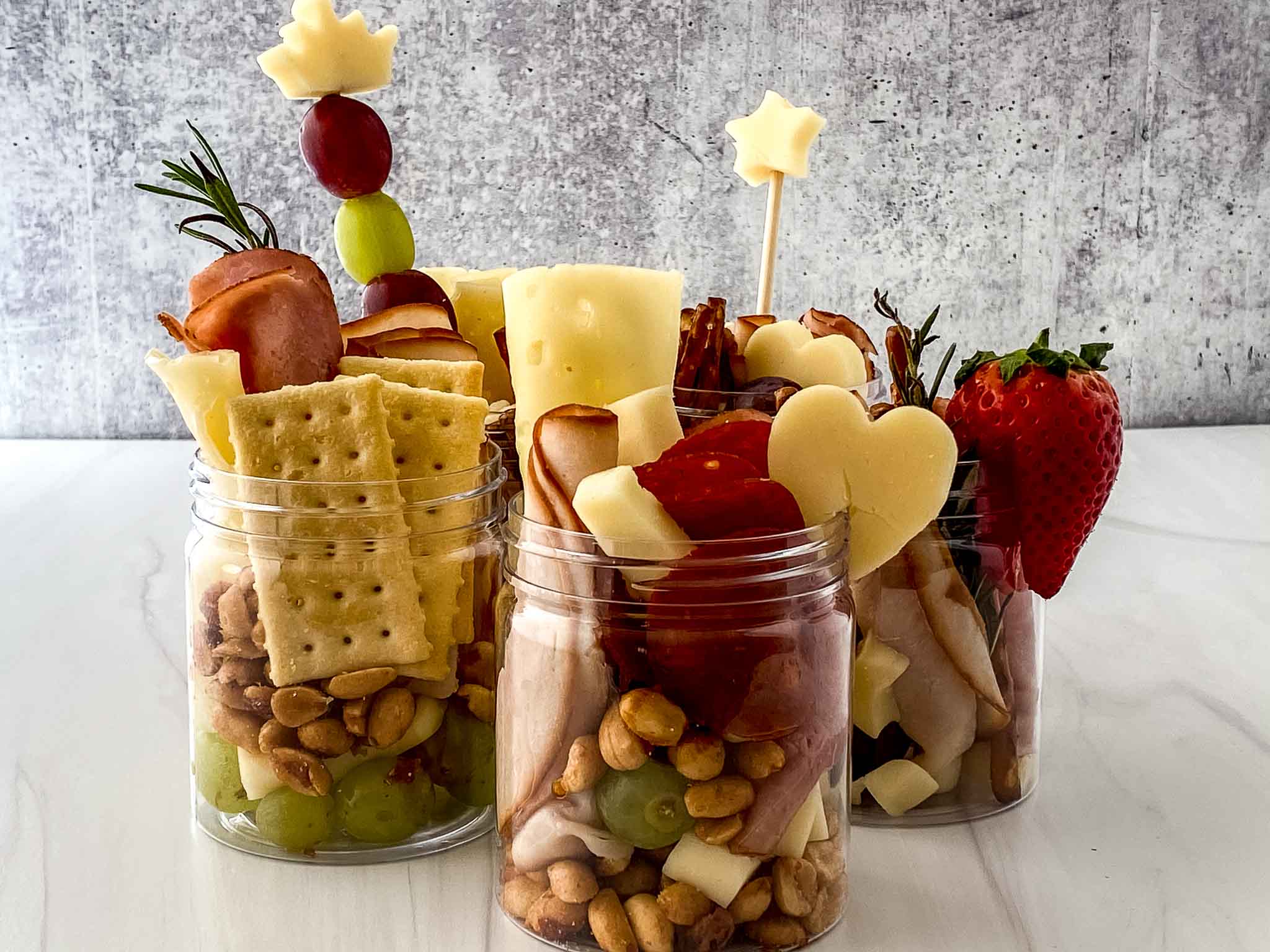 You have heard of charcuterie boards, but what about jarcuterie? These little snack board jars are the perfect opportunity to make individual servings, which are super safe for a party!
You will need 8-12 oz jars, picnic baskets, and small cookie cutters so you can cut the cheese to the appropriate thickness. These single-serving charcuterie boards come in a cute little jar that you can even share to social media!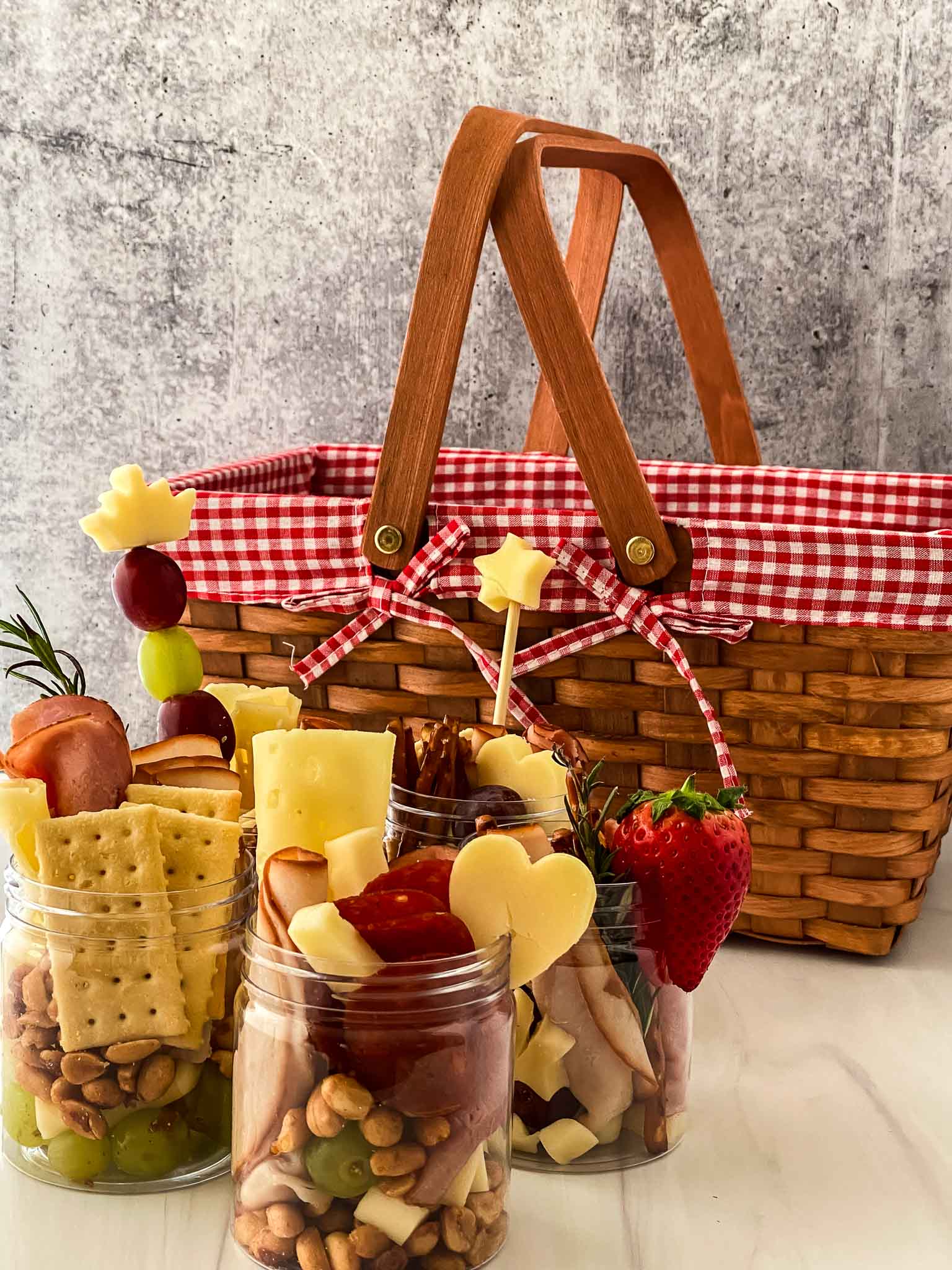 Ingredients for Savory Jarcuterie
Like anything out there, it's best when it doesn't take a lot of time or effort. The ingredient that you need for this Savory Jarcuterie is simple. You will need ingredients cold cuts, crackers, honey roasted nuts, pretzel sticks, sliced cheese, and block cheese.
These mason jar charcuterie boards are great for small gatherings. Everyone gets their own jarcuterie with savory ingredients which is great for fancy dinner parties. This jarcuterie concept is great for our new normal with social distancing and being safe with less touching.
These personal charcuterie boards are basically glass jars filled with yummy goodness. This single serve option includes your favorite cheeses and really whatever else you want. You can create your own personal charcuterie board with all of the things you love to your heart's content.
It is the perfect way for everyone to grab what they need without having to touch everything else. Since we likely won't be doing buffets for a while, it's a great way to keep the touch levels low.
This will be the favorite thing at your next gathering! Even better you can use these jarcuterie spreads as a thoughtful doorstep drop. Even outside of the holiday season these individual charcuterie jars make great gifts! Whether you use mini mason jars, a small mason jar or a large mason jar this jarcuterie appetizer is a special touch for any gathering.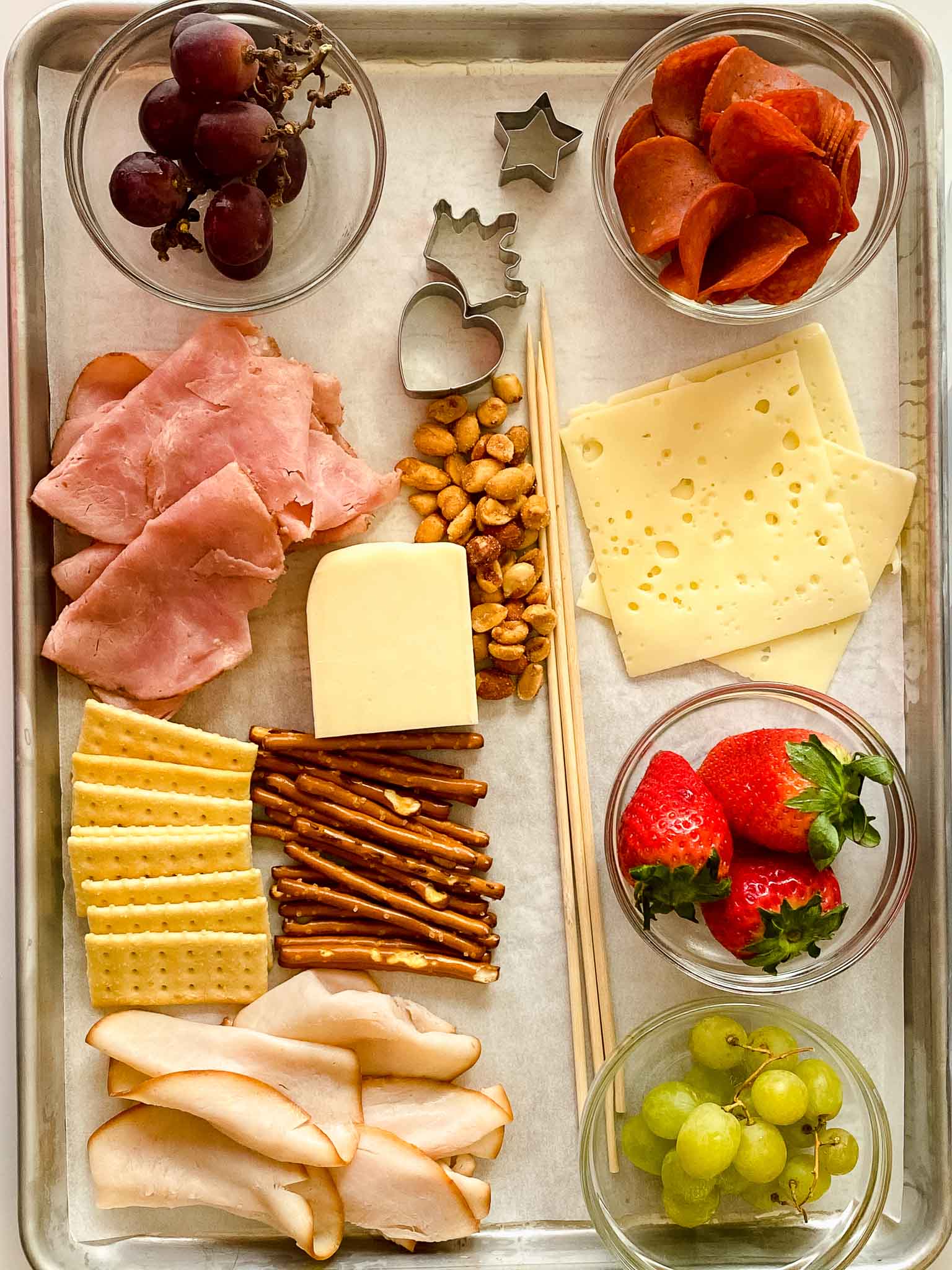 How to Make the Savory Jarcuterie Individual Servings
If you're wondering how to make these simple creations, I'm going to walk you through the process. You will want to cut the cheese with your cookie cutters. I let the kids do this part.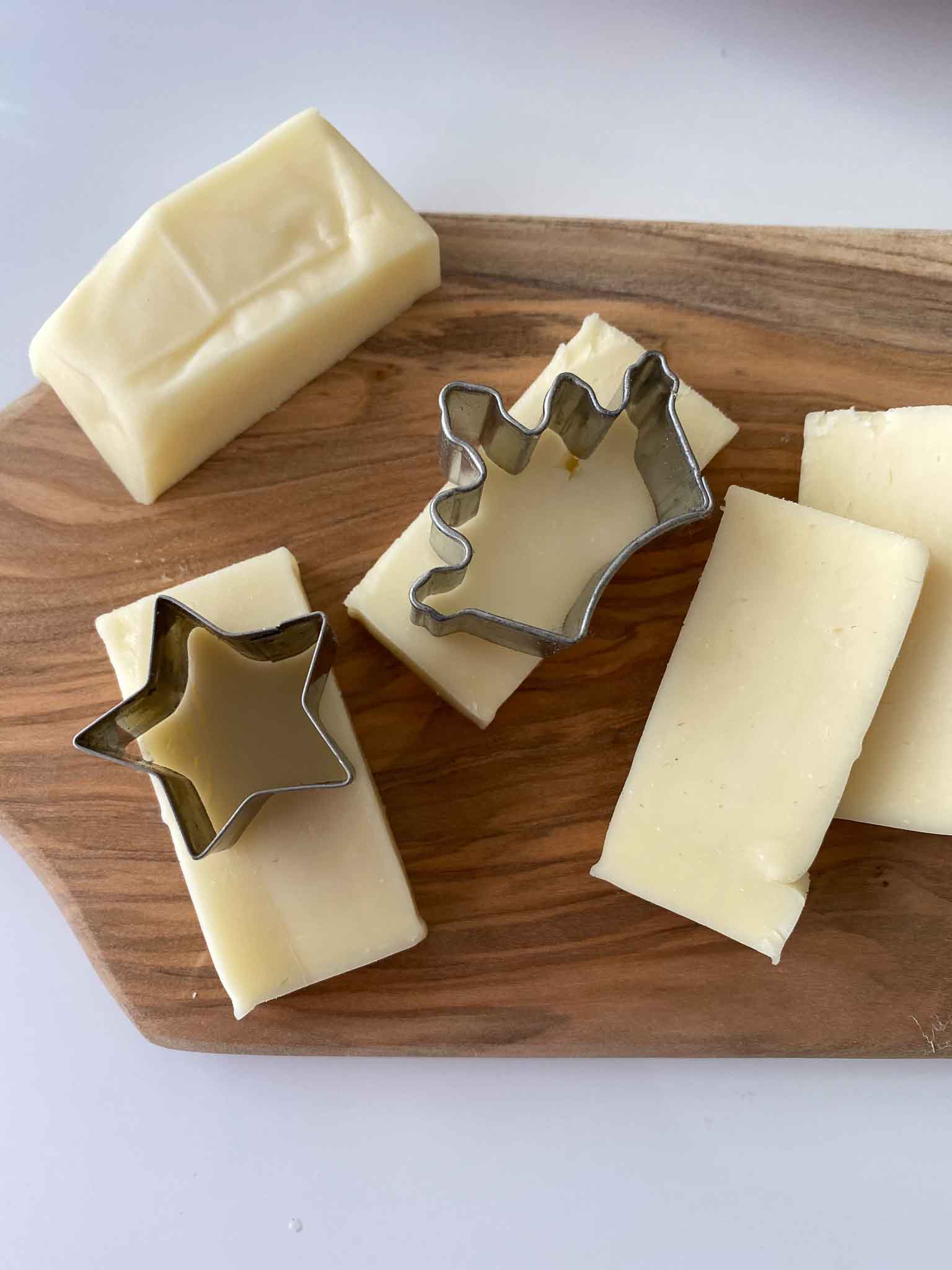 They have a blast with it. You are going to roll the cold cuts and the sliced cheese. Layer the ingredients inside the jar. I like to add the pretzel sticks last. You can add the nuts throughout the jar.
Take the Individual Jarcuterie Jars With You
After you have made the jarcuteries, you can take them with you. You can take the jars to parties with you or you can take them as lunch. They stay fresh and taste so delicious. Don't be afraid to take the jars with you to enjoy!
This recipe is super flexible and you can add whatever you'd like. You can use whatever meats and cheeses you like. That is the best part of these jars. The next time you want something simple to take to a party with you, give this recipe a try!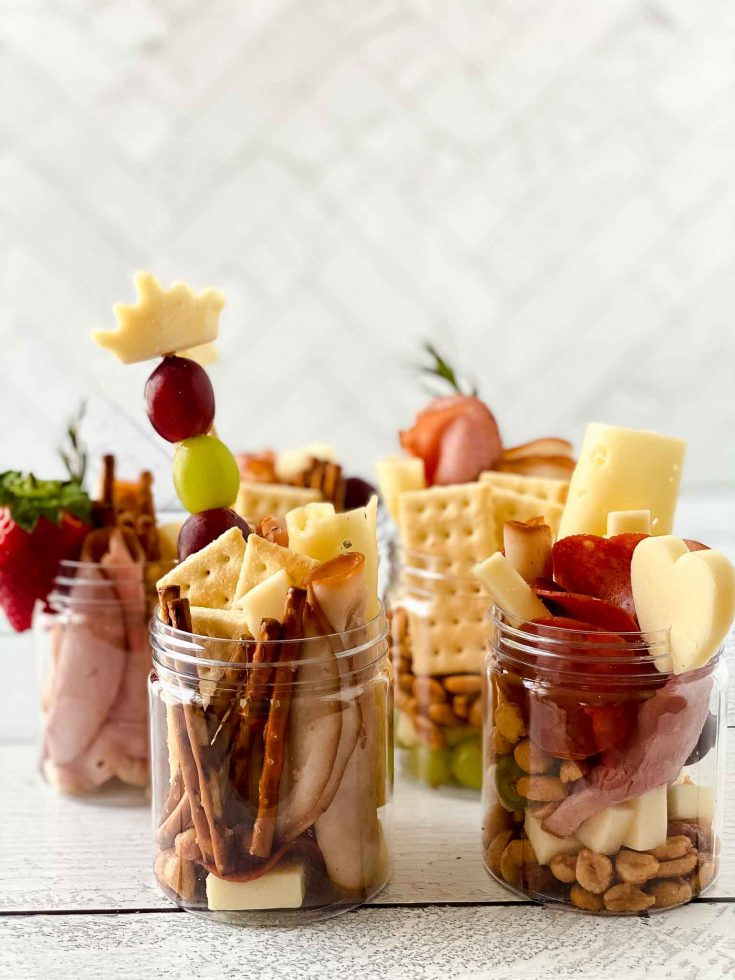 Yield: 8-10 Jars
Savory Jarcuterie Individual Charcuterie Servings
Prep Time: 20 minutes

Total Time: 20 minutes

These jarcuterie individual servings are not only safe, they are easy to make and delicious!
Ingredients
Cold Cuts (ham, turkey and pepperoni were used) Crackers
Honey Roasted Nuts
Pretzel Sticks
Slice Cheese Block Cheese
Instructions
Cut the block cheese to the appropriate thickness and length for your cookie cutters to make the cheese designs.
Roll cold cuts and sliced cheese.

Layer the items inside of the jars

It was easy to add pretzel sticks last

Adding the nuts throughout helps hold everything in place
Serve and enjoy

Nutrition Information
Yield
4
Serving Size
1
Amount Per Serving Calories 143Total Fat 9gSaturated Fat 3gTrans Fat 0gUnsaturated Fat 5gCholesterol 14mgSodium 199mgCarbohydrates 12gFiber 1gSugar 5gProtein 5g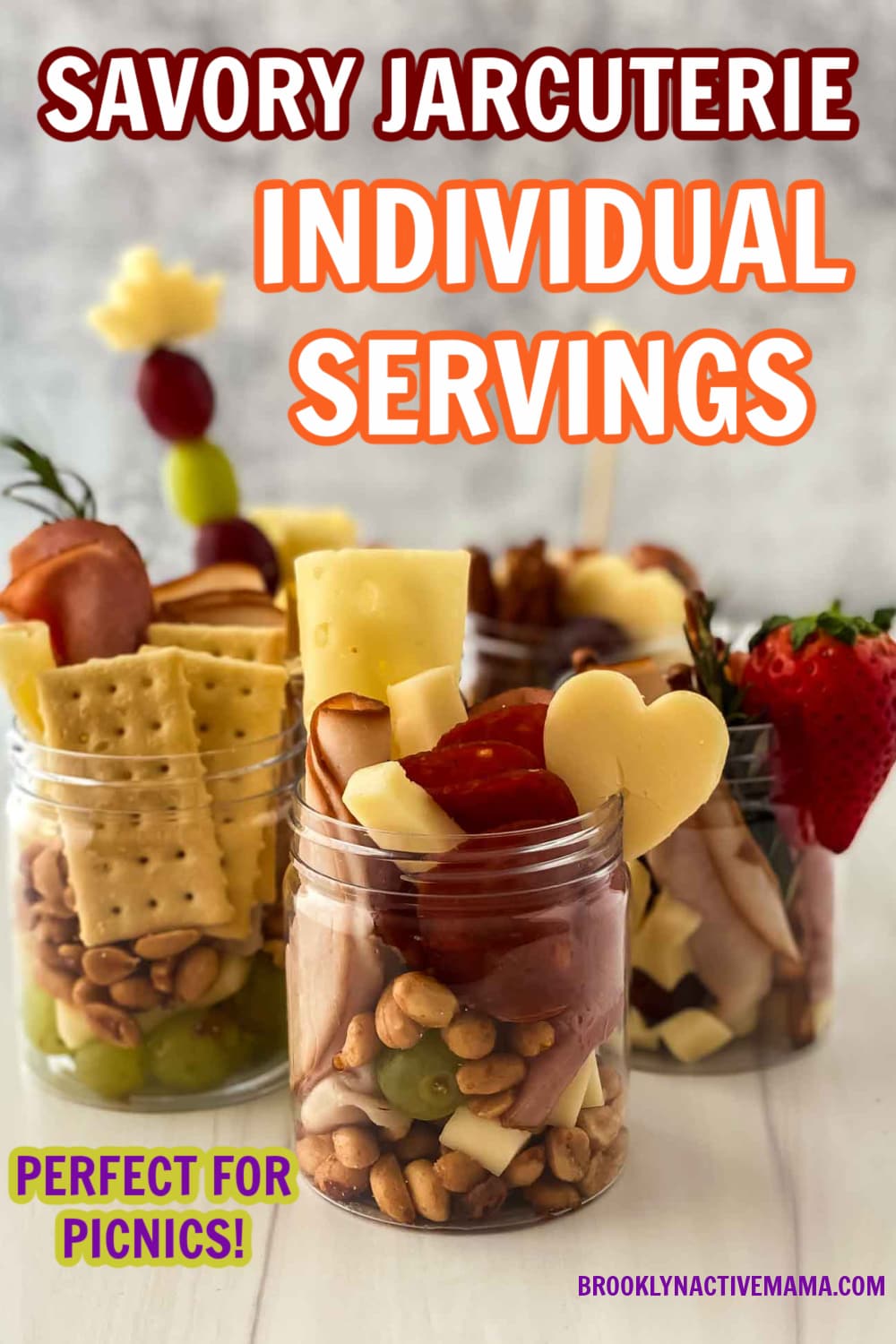 If you liked these fun Jarcuterie Jars be sure to check out these fun recipes too!
Zucchini Noodle Chicken Salad In A Jar Recipe + How To Eat Healthy At Work
How To Make A Meat Flower Charcuterie Board
10 Incredible Charcuterie Board Ideas For Inspiration
Three Ingredient Slow Cooker Appetizer Meatballs
Easy Lunch Ideas: Roasted Chicken Salad Croissants
What's your favorite part of this recipe? Do you like the individual serving option?
Hi! I'm Nellie. I am a busy mama of three, wife to my high school sweetheart who loves to cook, workout and stay organized! I love to share helpful printables, the best recipes and fitness tips for the modern mom. I strongly believe that every mom can feed their family well, take proper care of themselves and have fun along the way! Read my story.
Get comfortable and be sure to come hang out with me on social. Don't grab your free fitness journal before you go!