5 Ways To Be Confident In The Gym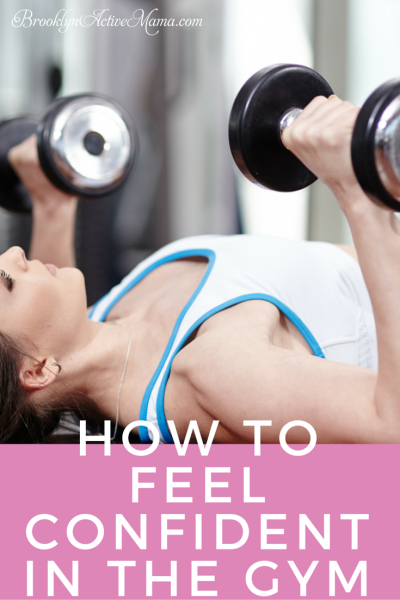 The gym has be a super intimidating place. There are lots of people around, usually doing their own thing. There are really muscled up guys who love to slam down their weights and make obnoxious noises. There are the women who start their workout looking perfect and end their workout looking perfect. Then there are all the machines. Where on earth do you start? How on earth are people supposed to work with all of this?!
I get it. Before I really began to love working out, I needed to feel confident about what I was doing. Otherwise, it was incredibly frustrating and basically I didn't have the motivation to attend anymore.
Here are 5 Ways To Be Confident In The Gym
Be consistent — Ever hear the term fake it until you make it? Yes, this was me when I walked into a gym for the first time many years ago. I knew how a treadmill worked so I walked on it– For 30 minutes at a time. It was incredible because I would walk outdoors but it was not quite like walking on a treadmill. Once I felt confident in that I got on the elliptical. My first time was terrifying—for all around me. I was clunky. It got better over time. The more I went, the more I tried—if I was too scared I asked a cute personal trainer. The more I knew, the more confident I got with switching up my workouts.
Share your results — Tried the stair climber for the first time? Tweet it. Tried the Lat Pulldown and now you feel all kinds of sore? Share it with your friends on Facebook. I am a big believer in sharing your accomplishments and moving forward (as you can totally tell if you hang out with me anywhere on SM). A simple "You got this" from friends can go a long way.
Do your research: When I really began to learn how amazing strength training is I did all kinds of research. I'd check out all those machines that look like something from out of space, discreetly type the name of the machine in my phone, and google it later on. I would check out what exactly can that machine do for me? Is it something I want to try? 9/10 times it is! You can find youtube videos and websites that can explain to you in private what you may have been too intimidated to ask someone in public.
Try new monthly routines: This tip is really all about the more you know. After you have learned about all of these new machines, you may become comfortable with them. However there is still so much more to learn. YouTube is a really great place to start, plus there are so many fitness apps for your smartphone that you can never really get bored at the gym. Keep seeking knowledge and don't be intimidated by a particular class or piece of machinery.
Believe in yourself: This is the key. If you believe that you can only get on an elliptical then that is as far as you are going to go. You have to consciously push your knowledge—try new things. To be confident you have to LEARN and be ready to make mistakes. You have to take the extra step, once you do that you can maximize your success!
And just for kicks because I love this song! 🙂
[Tweet "Ever feel intimidated at the #gym? Here are 5 ways you can be more confident! #fitness"]
What other things can someone do to feel more confident at the gym?
Hi! I'm Nellie. I am a busy mama of three, wife to my high school sweetheart who loves to cook, workout and stay organized! I love to share helpful printables, the best recipes and fitness tips for the modern mom. I strongly believe that every mom can feed their family well, take proper care of themselves and have fun along the way! Read my story.
Get comfortable and be sure to come hang out with me on social. Don't grab your free fitness journal before you go!