10 Awesome Free Full Length Workout Classes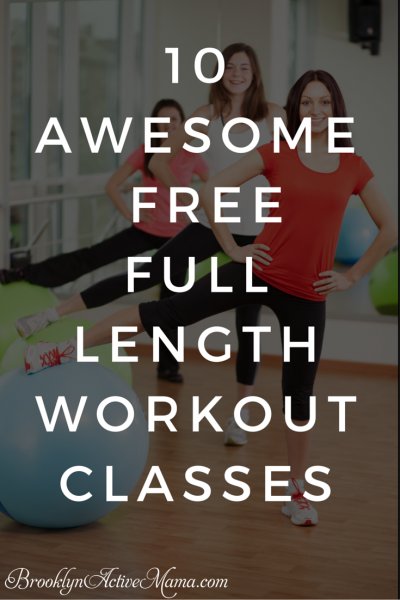 When it comes to fitness resources–the Internet wins!
There are so many great fitness resources available from short workouts to long more intensive classes. Gone is the need for a DVD player and multiple workout DVDs because you can get the same group exercise experience wherever you are in the world all you need is wifi or a really good signal!
Check out these 10 free full length workout classes:
37 Minute Fitness Blender Cardio Workout at Home
30 Minute Bootcamp Workout
40 Minute Beginner Strength Training Workout
Jillian Michaels No More Trouble Zones Complete Workout
One Hour HIIT, Cardio & Abs Workout
25 Minute Interval Cardio Workout
Cardio Kickboxing Workout
45 Minute Vinyasa Yoga Class
30 Minute Stretching Exercises
30 Minute Cardio From CafeMom Studios
What is your favorite way to workout on the go? Do you use YouTube for workouts?