Anybody else finding it hard to get much done? I am so proud of all of you productive people because that is definitely not me. I've got a great printable for you today to help you thrive while stuck at home.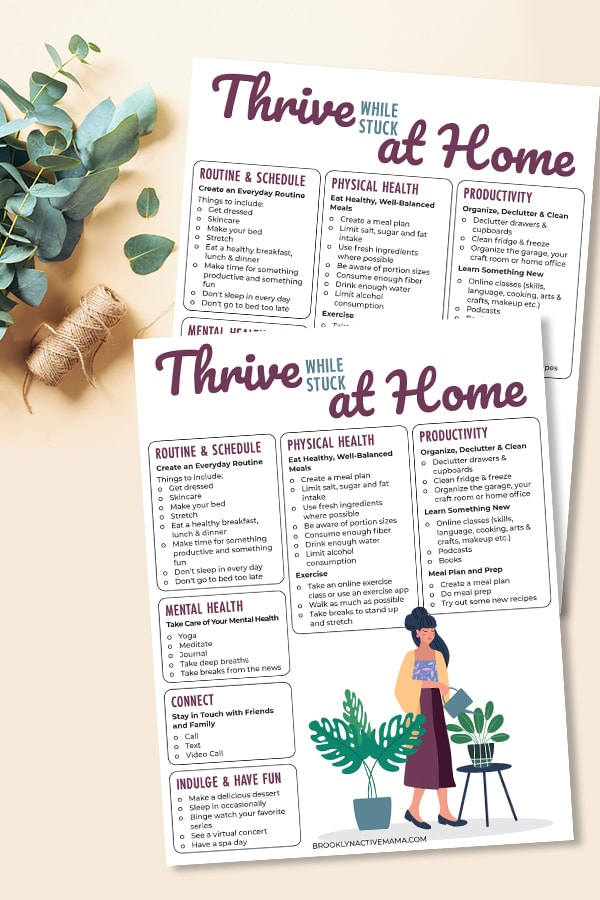 Be Gentle With Yourself
I am in NO way suggesting doing everything everyday, heck I'm not even sure all of this can be accomplished in a week. This solely up your discretion. This self care list is also a fantastic starting point to make sure you are taking good care of your self.
As much as I thought I'd be getting done being home all the time, it didn't quite work out that way. I planned to declutter all the things, read all the books, clean all the things and just be insanely productive.
Truth is, during a pandemic, it's HARD. There is a lot of constant worry and stress. Especially being here in the epicenter of the crisis in NYC. I have found tons of comfort in simply working out every morning (whether I want to or not).
I am absolutely not being the most productive person, I am simply focusing on ONE major thing per day which might be small for someone else–but as long as I can get that one thing done, I win!
Thrive While At Home Checklist
Consider this printable a checklist for you to use as you please. Even checking one thing off the entire list is fantastic. If you are feeling super goal oriented for the day or week try to check off one thing from each category. If can be a challenge, or it can be fun. Just as long as you are being super gentle with yourself during this insanely hard time.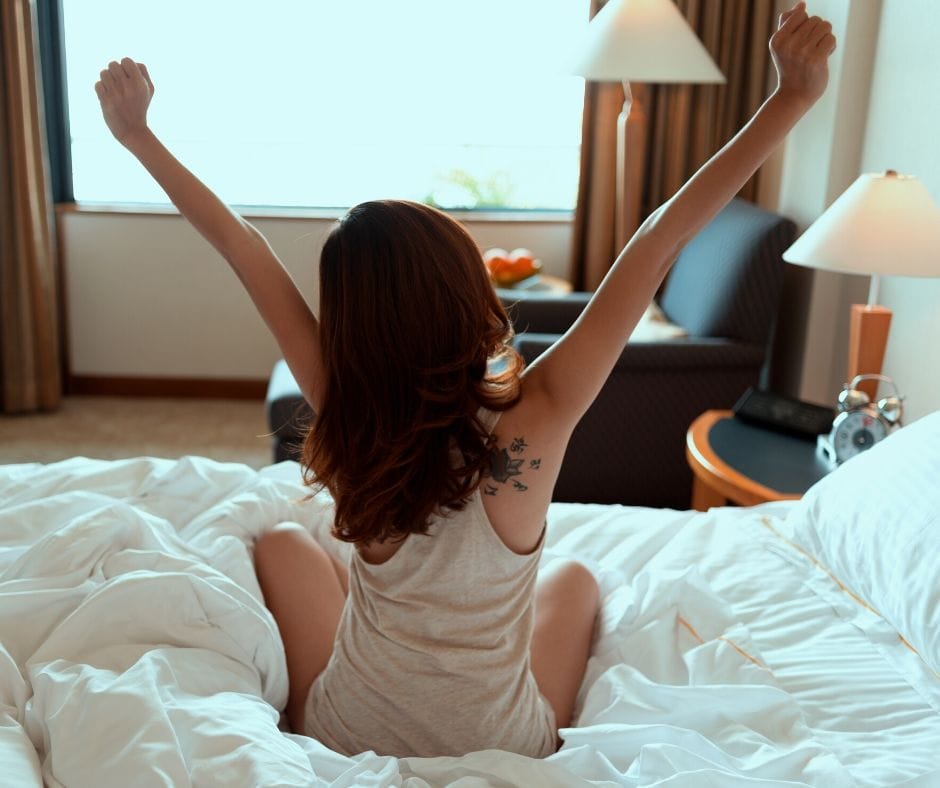 This list includes some very important self care categories including routine and schedule, Physical health, productivity, mental health, Connect and Indulge and Have Fun.
Action items that will help you Thrive From Home:
o Get dressed
o Skincare
o Make your bed
o Stretch
o Eat a healthy breakfast, lunch & dinner
o Yoga
o Meditate
o Journal
o Make time for something productive and something fun
o Don't sleep in every day
o Don't go to bed too late
…and so much more! Feel free to download the free printable PDF, print it out and put it somewhere you can see it every day. Do what you can, or do nothing at all.
How have you been able to thrive while stuck at home?
Hi! I'm Nellie. I am a busy mama of three, wife to my high school sweetheart who loves to cook, workout and stay organized! I love to share helpful printables, the best recipes and fitness tips for the modern mom. I strongly believe that every mom can feed their family well, take proper care of themselves and have fun along the way! Read my story.
Get comfortable and be sure to come hang out with me on social. Don't grab your free fitness journal before you go!