With so much going on in the world, the last thing I'd ever be making for you guys was a post on cleaning–but these are the time we are in! I have got a super helpful printable that will help you keep track of which surfaces to disinfect consistently now and in general.
When it comes to being indoors, we have to protect ourselves and our families by cleaning as thoroughly as we can. There are so many surfaces that germs can live on–it can be hard to keep up with!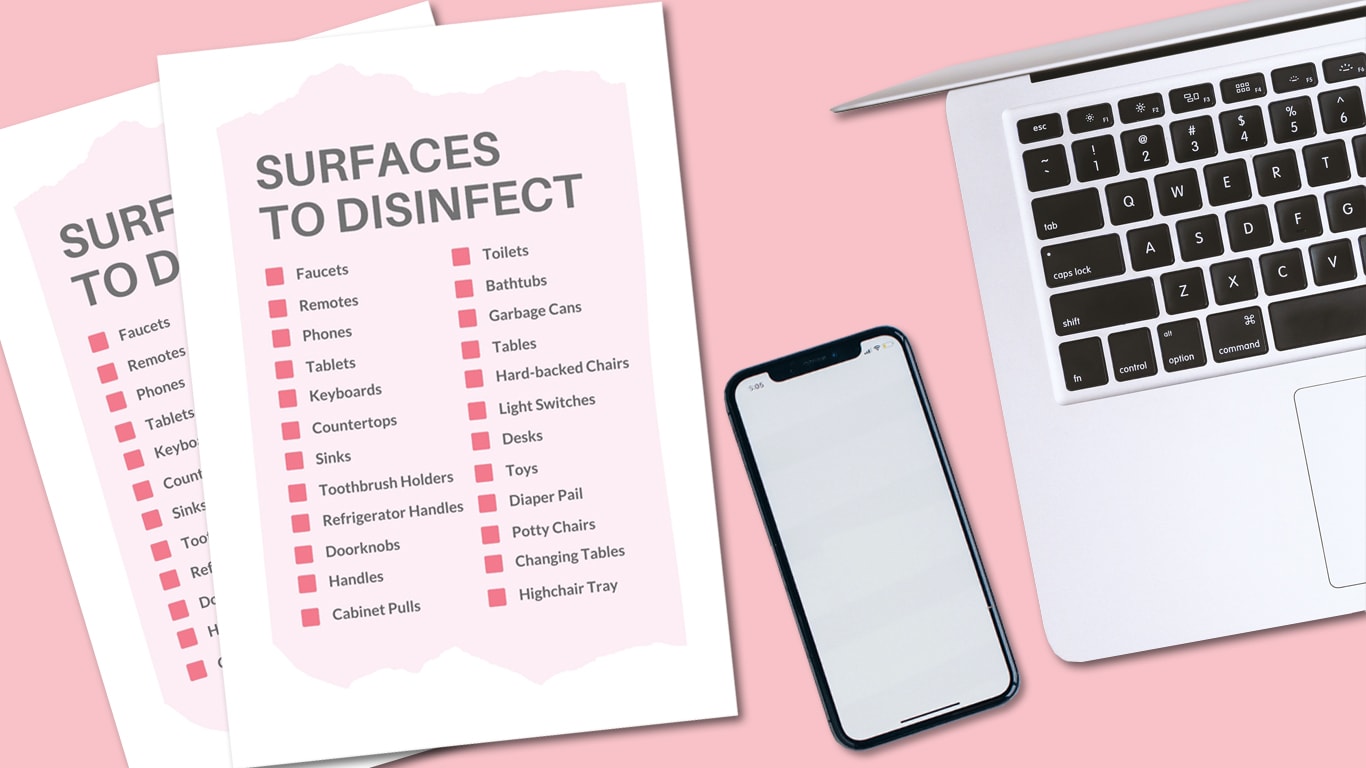 We all do our best to clean each and every surface, but without a system it can be easy to miss the most obvious places where germs can live and spread.
Being faced with possibly catching a sickness that is no good for the immune compromised has really made me step my cleaning game up to a different level. There are so many memes and jokes about people who didn't clean BEFORE the pandemic — but honestly we have always been cleaning, now is the time to take a strong a consistent approach to keep yourself and your family safe.
Some of the surface areas that you should be thinking about disinfecting every day:
Faucets
Remotes
Phones
Tablets
Keyboards
Countertops
Sinks
Toothbrush Holders
Refrigerator Handles
Doorknobs Handles
Cabinet Pulls
Toilets Bathtubs
Garbage Cans
Tables
Hard-backed Chairs
Light Switches
Desks
Toys
Diaper Pail
Potty Chairs
Changing Tables
Highchair Tray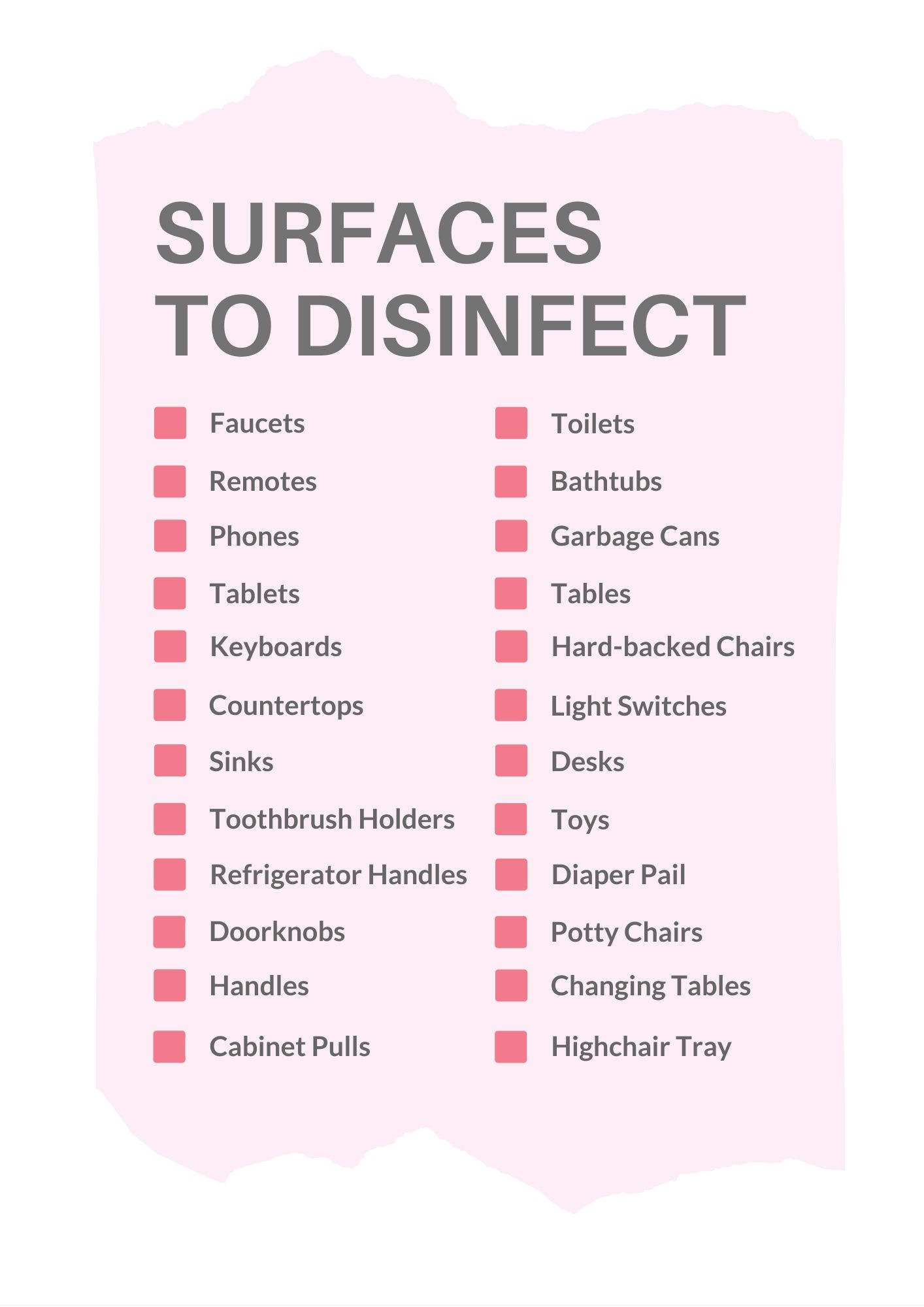 Surfaces to Disinfect Free Printable
Here is a free easy printable for you to download and check off every single day, or every other day–whatever you feel comfortable with!
If you have a laminator, be sure to laminate this list and use a dry erase marker check off each surface by the day.
Download your free copy here and happy cleaning!
Has your cleaning routine changed at all recently?