I have had the Peloton Rower Machine for 6 months now and I'm excited to share my review of the Peloton Rower Machine!
The Peloton Rower is a new indoor rowing machine from the popular fitness company Peloton. It was released in December 2022 and has quickly become a popular choice for people looking for a challenging and effective workout.
Things you need to know about the Peloton Row:
You will need a Peloton All-access membership to access the classes
(at the moment) You will not be able to access rowing classes with other row machines such as the original hydrow rower or the hydrow wave
Live leaderboard classes generally take place at 6AM, 10AM and 7PM (Eastern Time)
The classes are taught by Adrian Williams, Ash Pryor, Matt Wilpers, Katie Wang and Alex Karowski
Classes are NOT available on the peloton app
There are scenic rows available if you don't want a class
A Heart Rate monitor will work with the machine (I use the apple watch)
There is a space for your water bottle
This indoor rower has a HD touchscreen
This smart rowing machine has a great form assist feature
You can change the drag factor
If you are looking for an intense workout you can do a row bootcamp
You can do off-rower workouts floor workouts like yoga classes, strength training, cardio and stretching. The only unavailable classes are peloton tread and peloton bike plus classes.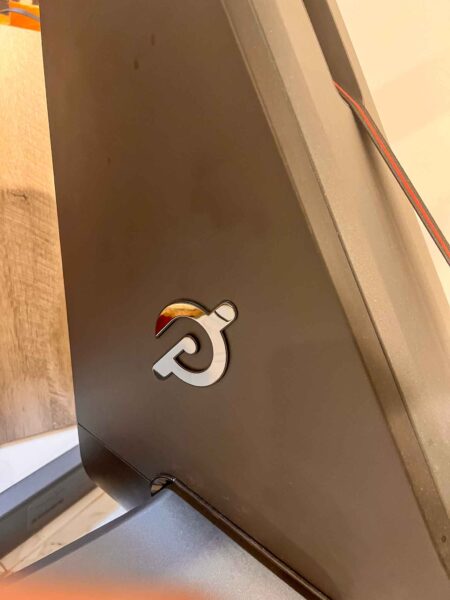 What is the Peloton Rower All About?
The Peloton Rower is a high-quality machine that is built to last. It has a smooth and quiet rowing action, and it is easy to adjust to fit your height and weight. The machine also comes with a variety of features that make it a great choice for both beginners and experienced rowers.
One of the best things about the Peloton Rower is its large touchscreen display. The display provides real-time feedback on your workout, including your stroke rate, pace, output, and distance. It also allows you to stream live and on-demand rowing classes from Peloton instructors. These classes are a great way to learn proper rowing form and to stay motivated during your workouts.
In addition to its great features, the Peloton Rower is also a stylish addition to any home gym.
If you are looking for a challenging and effective workout, the Peloton Rower is a great option. This much-anticipated peloton row is a high-quality machine that is built to last, and it comes with a variety of features that make it a great choice for both beginners and experienced rowers.
Building confidence on the Peloton Row
The first time I took a row class it was with classpass. It was way more intense than I ever thought it would be! The only time I had ever used a rower before was in the gym and apparently I had been doing it wrong!
The Peloton Rower takes some adjustment and when I took my first ride my form rating was in the low 50s. Then I took the "You Can Row" program which is a 4 week plan that gradually teaches you all you need to know about rowing from ALL 4 instructors. It's great because you learn how to do drills, what the instructor styles are and it helps you build confidence on the rower.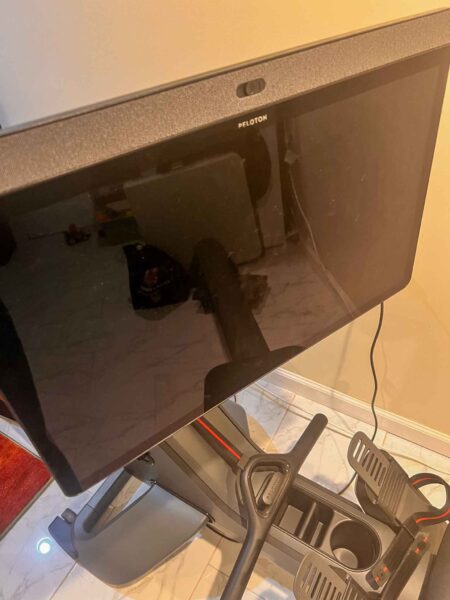 Here are some of the benefits of using the Peloton Rower:
It is a full-body workout that works all of your major muscle groups, including your arms, legs, back, and core.
It is a low-impact workout that is easy on your joints.
It is a great way to improve your cardiovascular health.
It is a great way to burn calories and lose weight.
It is a great way to relieve stress and improve your mental health.
Peloton Row Learning Curve
When I started rowing I realized pretty quickly that my rowing stroke was pretty terrible. I took the You Can Row Program and now I average 95% on my form. My rowing experience was greatly improved after I figured out the proper form. This is the best interactive rower for Peloton lovers because you can still high five other peloton members!
There is also vertical storage available, but make sure to only use the Peloton mounting device that the rower comes with. This is a great workout experience for Peloton fans.
If you are looking for a new way to get fit, the Peloton Rower is a great option. It is a challenging and effective workout that can help you reach your fitness goals.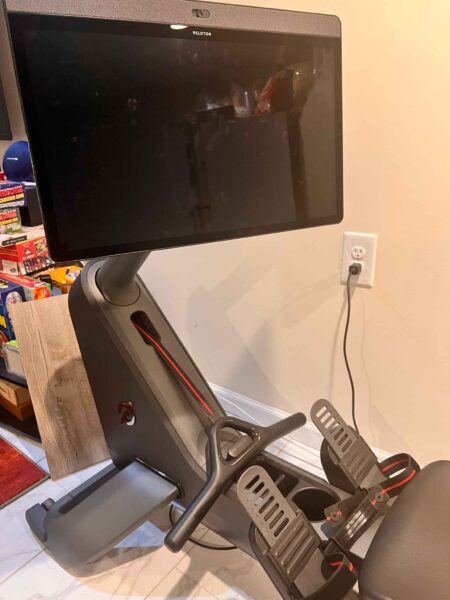 Here are some tips for getting the most out of your Peloton Rower workouts:
Start with a warm-up. This will help to prepare your body for the workout and reduce your risk of injury.
Focus on your form. Proper form is essential for getting the most out of your workouts and preventing injuries.
Challenge yourself. Don't be afraid to push yourself during your workouts.
Listen to your body. If you are feeling pain, stop and rest.
Stay hydrated. It is important to stay hydrated during and after your workouts.
Have fun! Rowing is a great way to get fit and have fun at the same time.
Your monthly subscription does not come with an additional cost with the additions of one of the best smart rowers.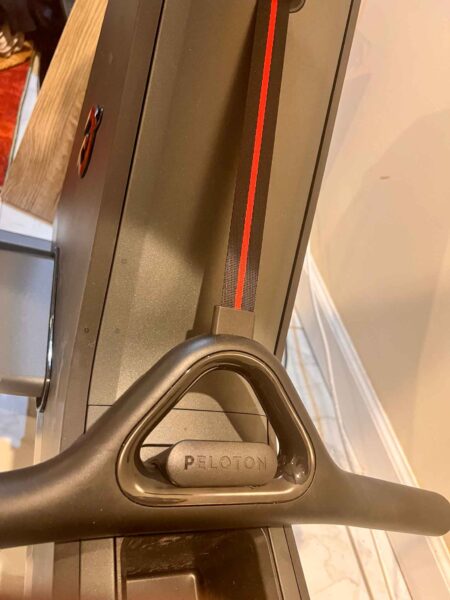 I've had the Peloton row since November 2022 and I have used it several times a week. It is truly a great piece of high-end fitness equipment. This original rower completes my Peloton products collection. I have the original bike, Peloton Tread, Peloton Row, the Peloton Guide and the full set of Peloton Weights.
What do I wish were different about the Peloton Row?
My wishlist would include being able to see and stack classes on the app.
Being able to see the upcoming live classes schedule on the app.
Other than those two things I am very happy I made this purchase last year and I'd recommend it to people that genuinely love to row and learn the proper form of rowing.
Peloton Bike Discount Code: UZN77X
This code will give you $200 off accessories and that includes shoes, weights, a mat and more! All things you need to get riding so you might as well save some money! When you use this code (UZN77X) when you check out, I get workout clothes (not that I need any more, but it is ALWAYS appreciated :).
What are some other great fitness posts to check out?
7 Best Strength Training Exercises for Women Over 35
10 Awesome Free Workout Classes On YouTube
The Benefits Of Interval Training + A Free Fitness Tracker Printable
Hi! I'm Nellie. I am a busy mama of three, wife to my high school sweetheart who loves to cook, workout and stay organized! I love to share helpful printables, the best recipes and fitness tips for the modern mom. I strongly believe that every mom can feed their family well, take proper care of themselves and have fun along the way! Read my story.
Get comfortable and be sure to come hang out with me on social. Don't grab your free fitness journal before you go!