Want to make homemade dinner rolls? This recipe is very simple and easy to make. The rolls will be fresher too!
A lot of us have been baking new things and trying new recipes during this insane time. One thing that I have always wanted to make these dinner rolls and it turns out they are much easier than I thought!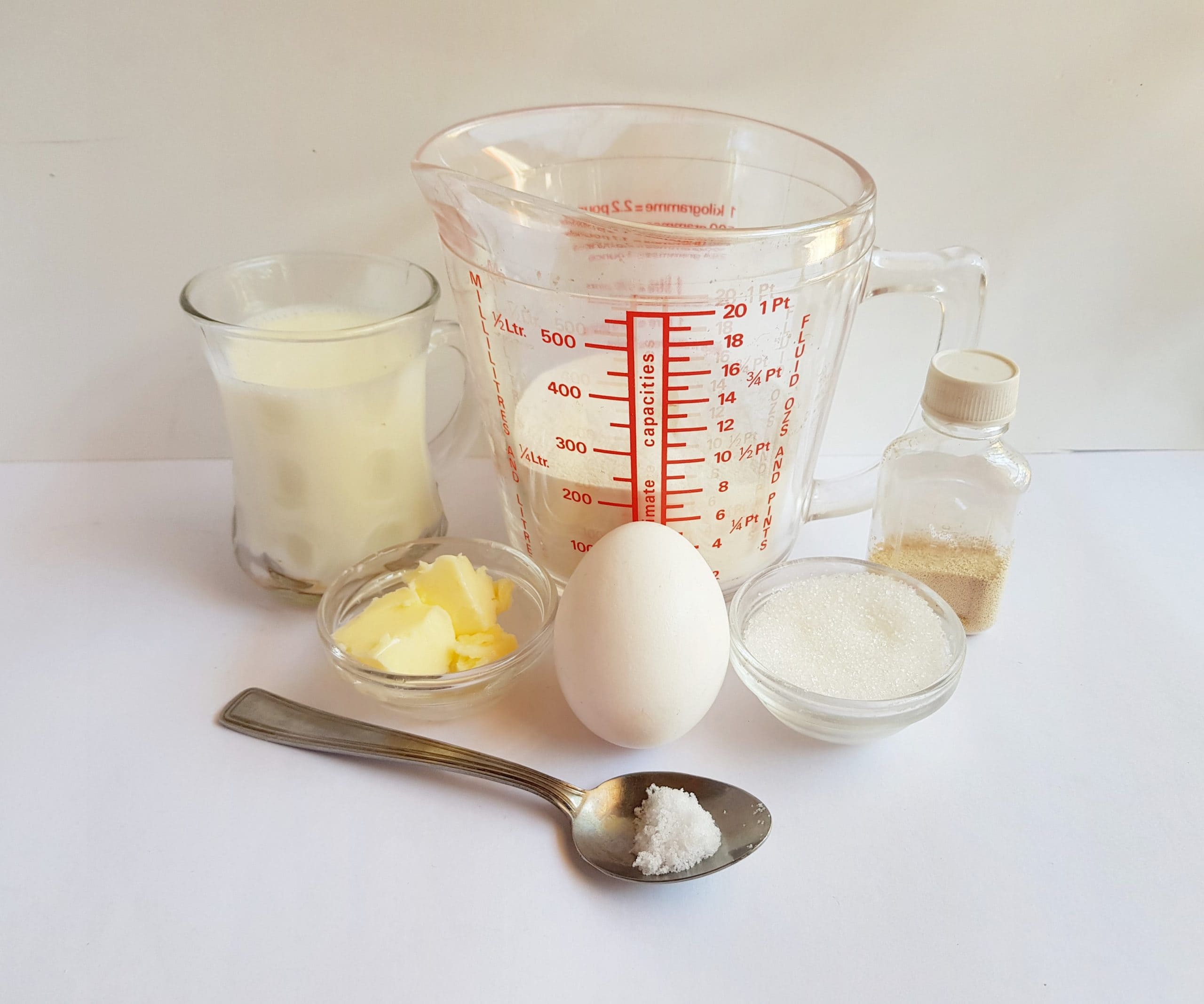 A homemade dinner roll recipe is based on a white bread recipe with variations on how the dough is formed as well as baking time. When you're finished, you will have yielded a generous amount of fresh rolls that you can eat right away and freeze the leftovers.
Homemade Dinner Rolls – Ingredients:
Plain flour – 1 cup (more for flouring)
Sugar – 3 tsp
Salt – for taste
Yeast – 1 tsp
Egg – 1
Liquid milk – half cup
Melted butter – 2 tbsp
Delicious Rolls for Dinner Parties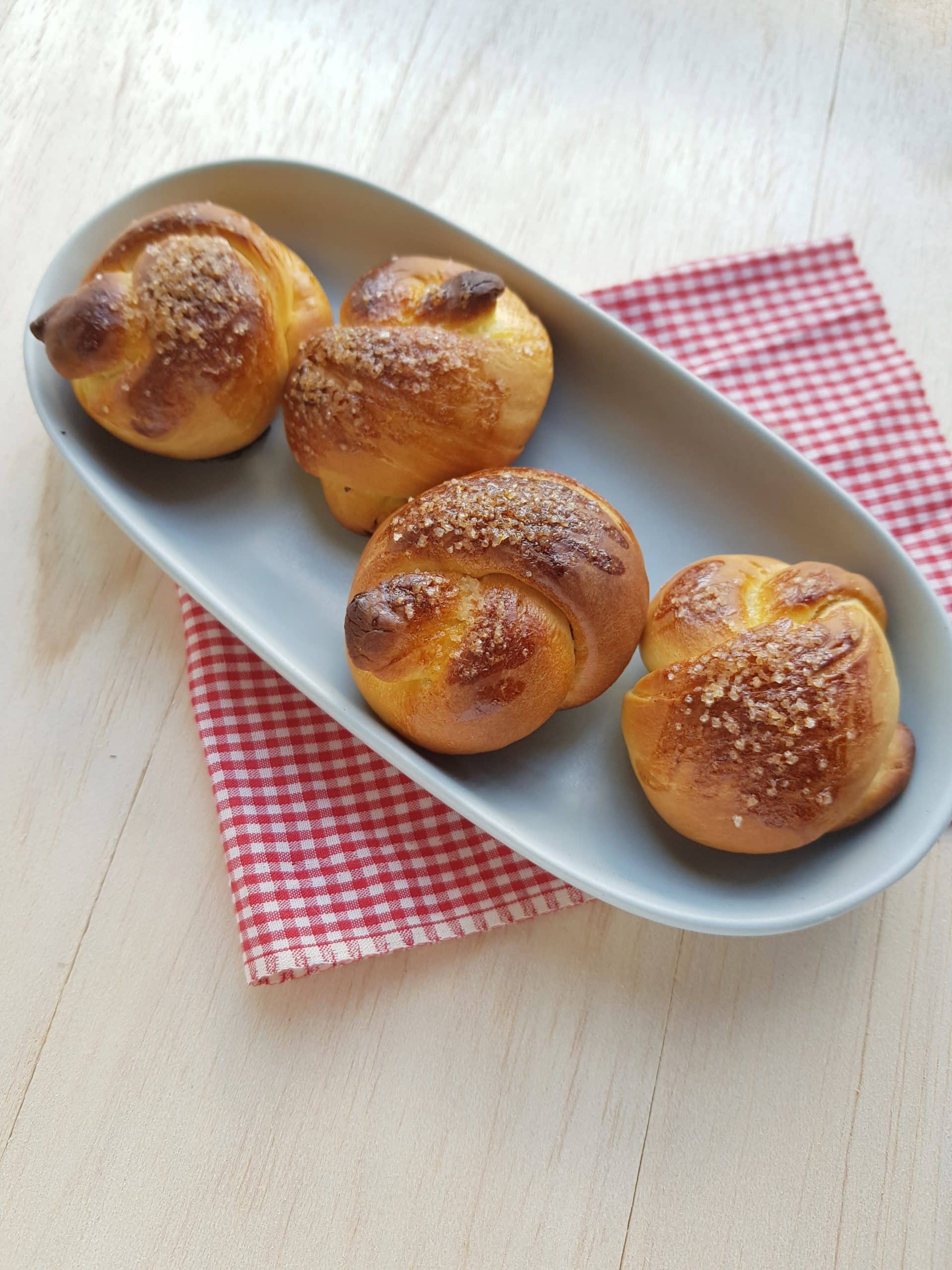 Sometimes you might find difficulty consuming all the rolls. That is okay because you can freeze them and thaw them for a better time. Aside from that, you might consider using this recipe when you have large dinner functions. These are perfect for thanksgiving, friendsgiving or even a dinner party!
A second benefit of this recipe is that you have the satisfaction of knowing precisely what is in it. While the flour may be processed, you can avoid many preservatives that come from store-bought rolls, which are often made in factories.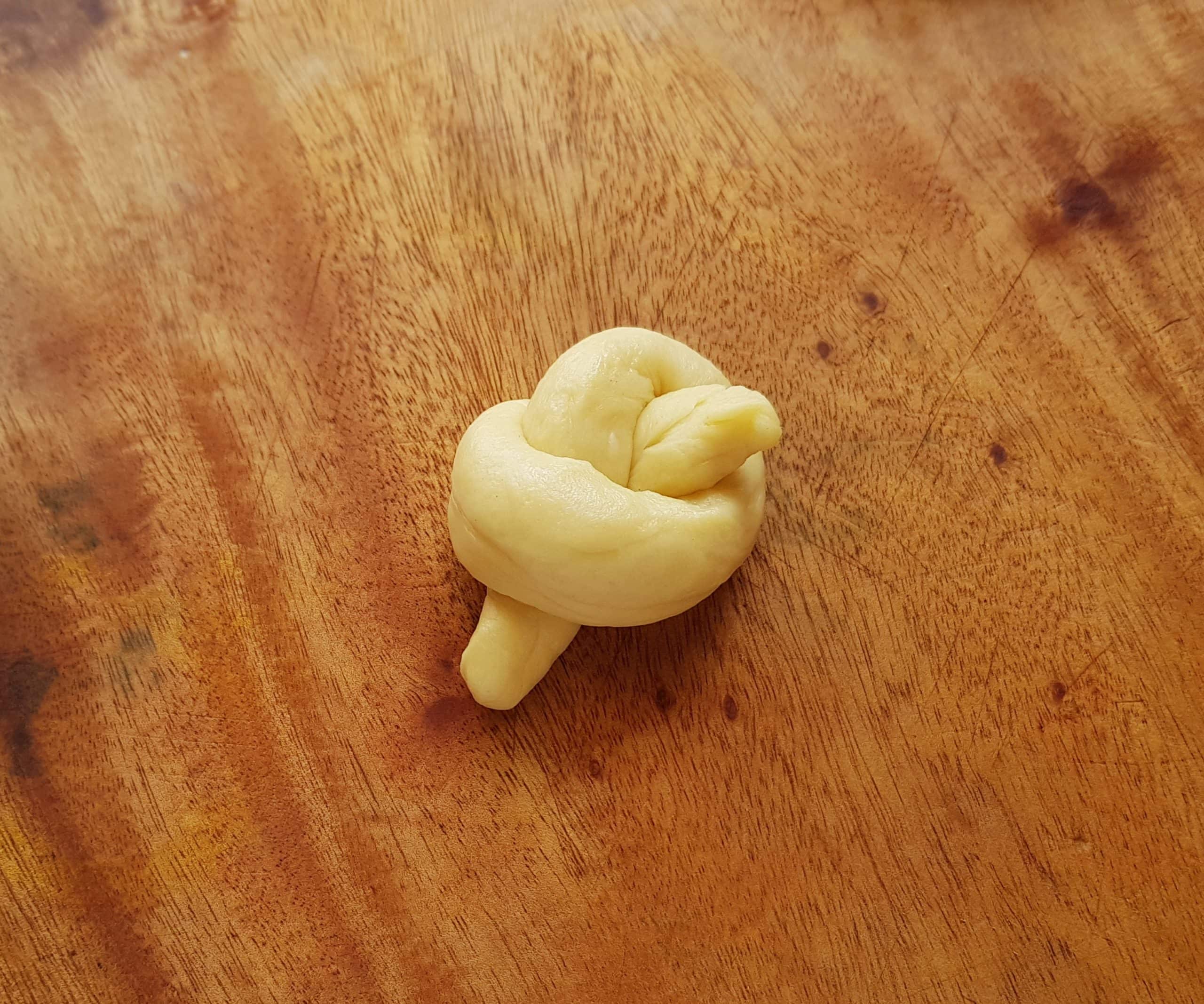 The best part about this recipe is that it looks hard but is truly easy to make. So when your dinner guests applaud your effort, you can give yourself an additional pat on the back for a job well done.
Yield:

15-20 rolls (depending on size)
Easy Homemade Dinner Rolls
This homemade dinner rolls from scratch will impress the whole family!
Ingredients
Plain flour - 220 grams (more for flouring)
Sugar - 3 tsp
Salt - for taste
Yeast - 1 tsp
Egg - 1
Liquid milk - half cup
Melted butter - 2 tbsp
Instructions
Step One:

Fill half of a cup with lukewarm milk (liquid); add 1 tsp of sugar and 1 tsp of yeast to the milk. Mix them together until there are no clumps of yeast left. Leave it aside for 15 minutes or until a layer of foam is formed on the top.
Step -2:
Take a bowl and sift 220 grams of plain flour, salt (as per your taste) and 2 tsp of sugar. Mix all the dry ingredients together.
Step - 3:
Take an egg and beat it in small bowl and add half of it to the yeast mixture. Add 2 tsp of melted butter to the yeast mixture as well. Stir the mixture nicely.
Step - 4:
Add the yeast mixture (wet ingredients) to the dry ingredients. Mix all the ingredients together. Add more flour if required while smoothening the mixture
Step - 5:
Once the mixture is not too sticky, use your hands to knead the dough for about 10 minutes. After the dough is smooth and soft enough, cover the dough (in a bowl) with a plastic wrap or kitchen towel for at least 2 hours or until it doubles. Make sure to leave the dough in warm temperature.
Step - 6:
Once the dough is doubled in size, take it out of the bowl and knead it again for 3 to 5 minutes.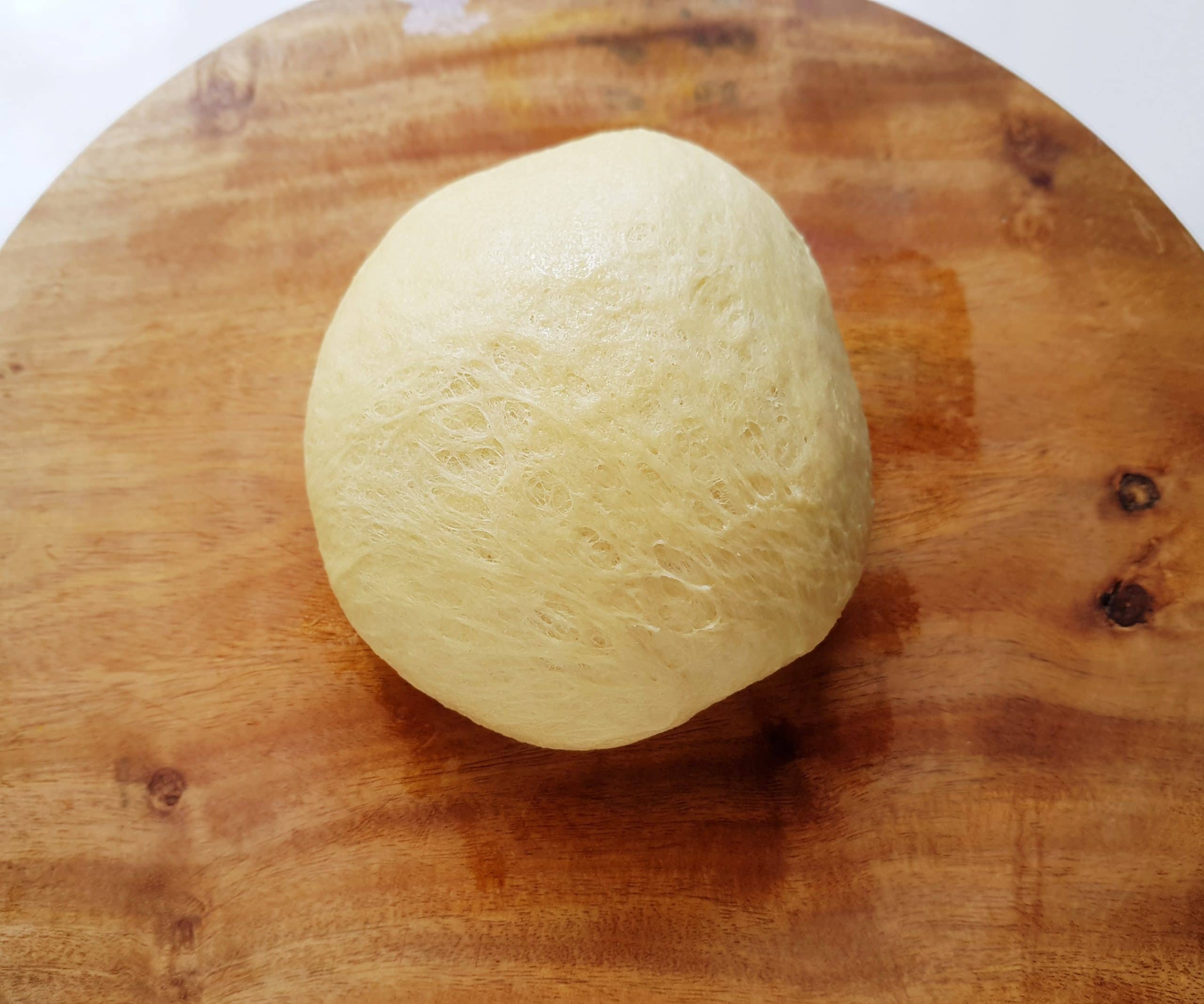 Step - 7:
Form a smooth ball shape with the dough and place it on a plain surface.

Make sure to sprinkle some flour on the surface before placing the dough.
Step - 8:
Deflate the dough into pieces and then roll the pieces into ball shapes.
Take a ball shaped dough and roll it into a rope shape. We will need one rope shaped dough to make a knotted bun. The size would depend on your choice.
Step - 9:
Hold the 2 open ends of the dough rope and overlap one part over the other by forming a small loop in the middle.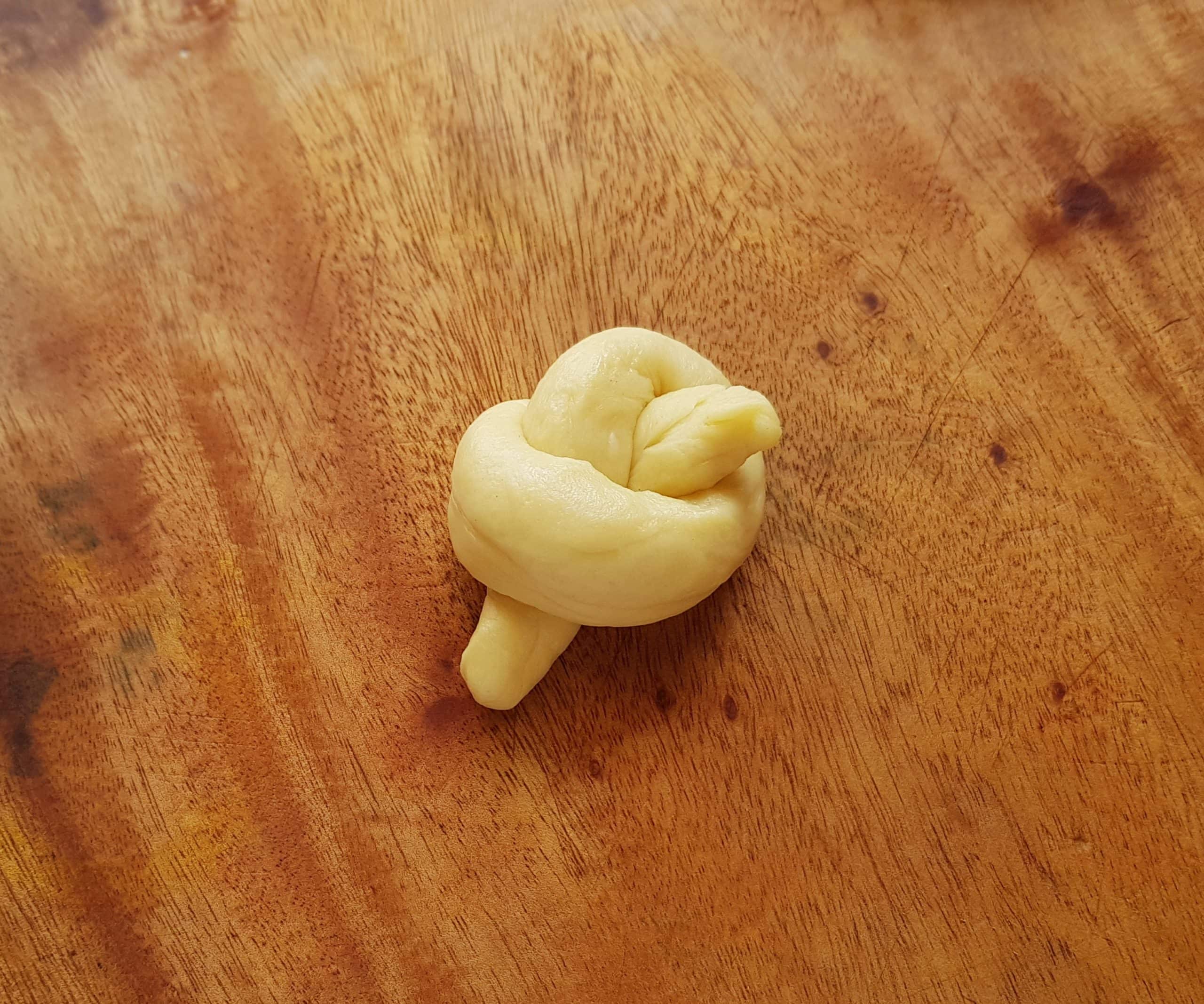 Step - 10:
Hold the open end overlapped from the top and draw it under the loop and then carefully drawing it out of the loop to the top. There! The knot is done!
Step - 11:
You can keep the knot as it is, it won't open easily or you can tuck the open end under the knot pattern.
Egg-wash:
Take the half cup of beaten egg (saved in the previous step) and add 1 tsp of melted butter to the beaten egg. Mix the egg and melted butter nicely and then brush the mixture over the buns and sprinkle some sugar on top.
Pre-Heat the oven to 390F for 10 minutes.
Bake the buns for 10 minutes to 390F or until golden brown.
Hi! I'm Nellie. I am a busy mama of three, wife to my high school sweetheart who loves to cook, workout and stay organized! I love to share helpful printables, the best recipes and fitness tips for the modern mom. I strongly believe that every mom can feed their family well, take proper care of themselves and have fun along the way! Read my story.
Get comfortable and be sure to come hang out with me on social. Don't grab your free fitness journal before you go!