Most of us parents have kept our little ones occupied by giving them that magical screen, whether it has been at church, in a waiting room, or in a restaurant. It ends up being the one thing you can count on to keep your child quiet. Today I've got an awesome free printable for kids screen time rules that will help keep track of it all.
That magical screen has also become a babysitter at home, when mom needs to get on with the hundreds of things that needs to be done. With Summer upon us, it seems to be that the magical screen babysitter will most likely be working overtime.
Research shows that the consequences of children having too much screen time results in stunted cognitive development, hindering of social interaction, and disengagement.
Even if there are educational apps and games, getting a child hooked on smartphones and tablets results in damaging their brain, that's still developing.
When it comes to screen time, there are four main categories:
Content Creation: which involves using a device to make music or digital art
Interactive Consumption: which involves browsing the internet and playing games
Communication: which involves using social media and video-chatting
Passive Consumption: which involves listening to music, reading, and watching TV.
When your children watch TV, hang out online, or play video games- observe their behavior during and after. If the media is age-appropriate and high-quality, their behavior will be positive. If their screen time is balanced with screen-free time, then there's no need for you to worry.
However, if you're concerned about excessive screen time, you should create a schedule that will work for your family. This may include limiting your child to the kinds of screens that they use, setting screen-time limits for the week and creating guidelines on what they can do.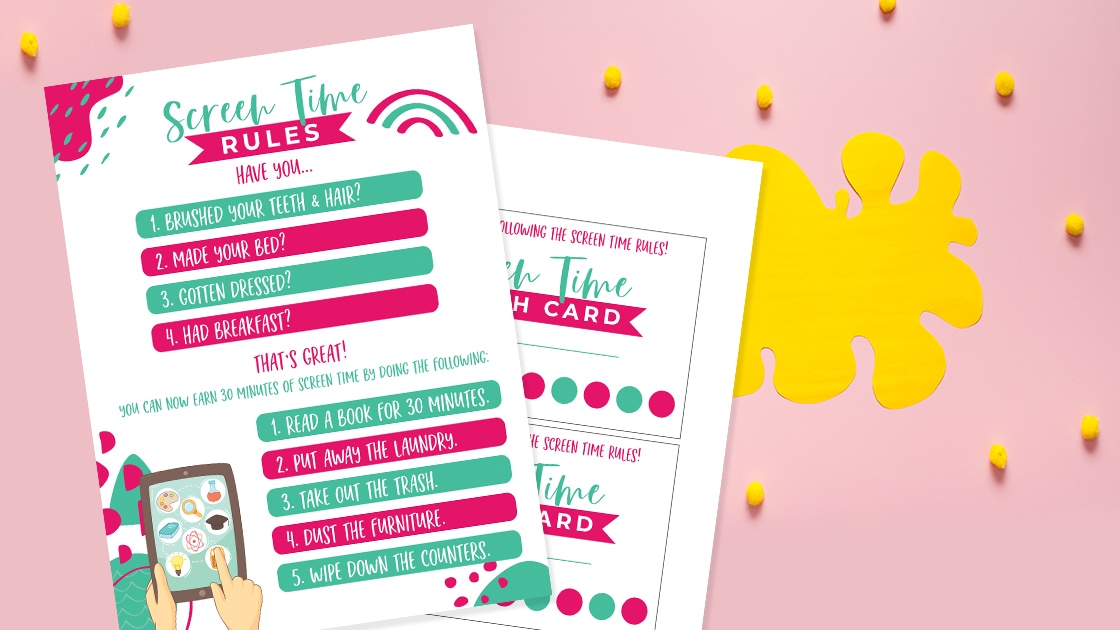 Here are some guidelines for reasonable screen time :
–Children that are younger than 18 months should not have screen time, they should only video chat.
–If you introduce your 18-24 month old child to screen time, make sure to find co-play, co-view, and high-quality programming.
–Children aged 2-5 should have limited screen time of 1 hour daily.
–Children aged 6 and above should be encouraged to have healthy habits, and to limit their activities that include a screen.
–Create a media plan for the family, including rules, that will be enforced for the kids that are older.
–During outings and family meals, turn off all smartphones and tablets.
–Learn about parental controls and use them.
–Don't use smartphones and tablets as babysitters, to stop tantrums, and as pacifiers.
30-60 minutes before bedtime, make sure to turn off the screens and remove them from your kid's bedroom.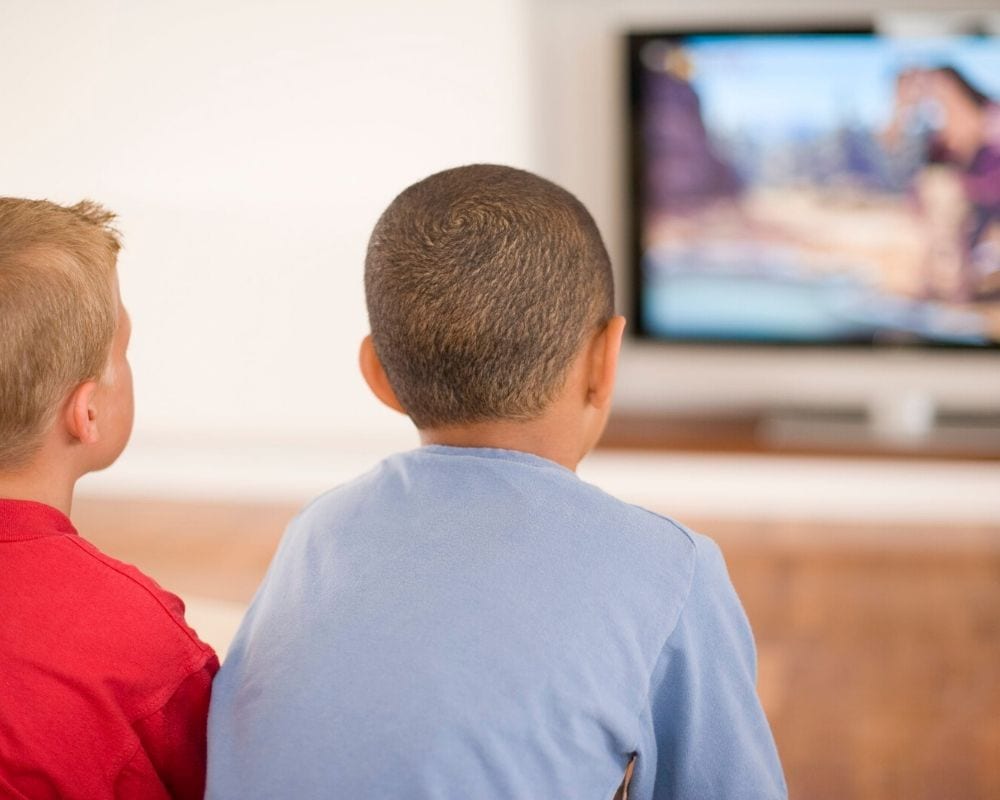 It's never to late or early to develop a screen-time plan for your family. Let the kids get involved and let them share their concerns and ideas. Screens can offer positives too, and after all, they are here to stay. Here are some tips to keep in mind :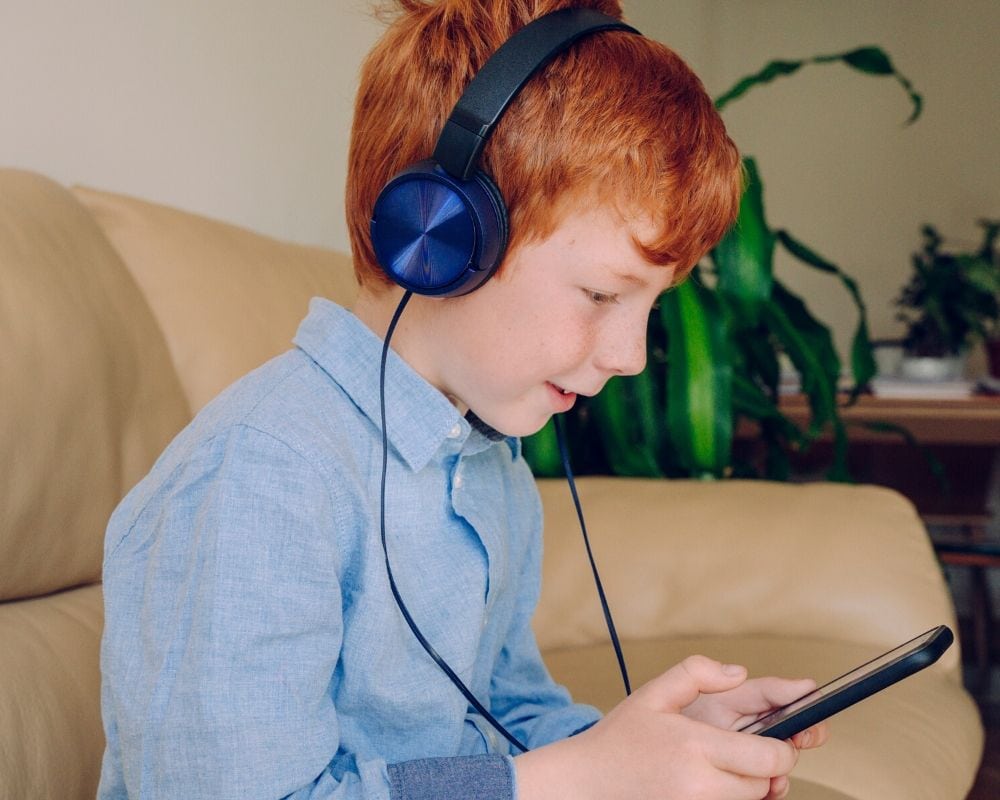 –Encourage your kids to get involved with physical activities such as hobbies, sports, art, and music- that don't involve screen-time.
–Teach your kids about online safety and privacy.
–Decide actively when your kids are ready to have a personal device.
–Consider your kid or teen's habits and maturity, there is no specific right plan. This is because a plan that's a good fit for one family, may not be a good fit for another.
–Lead by example with your own healthy and safe screen habits.
–Encourage ways of building connection and creativity with family and friends when using screens.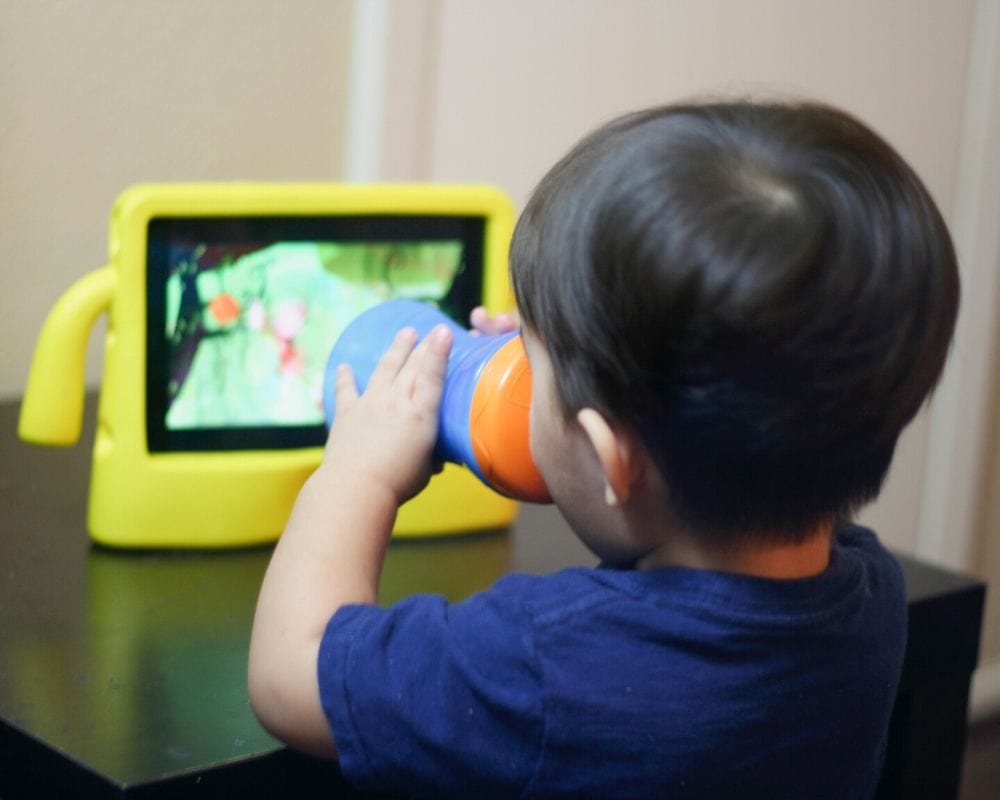 It's possible to have healthy and positive screen-time use with the proper consistency and guidance.
Kid's Screen Time Printable
I've got two fun pages for you today including a screen time punch card and a screen time rules sheet that will help you and the kids keep track of how much screen time they are consuming!
Download the Screen Time Rules PDF Sheet Here
Download the Screen Time Punch Card PDF Sheet Here
How much screen time do you give your children?
Hi! I'm Nellie. I am a busy mama of three, wife to my high school sweetheart who loves to cook, workout and stay organized! I love to share helpful printables, the best recipes and fitness tips for the modern mom. I strongly believe that every mom can feed their family well, take proper care of themselves and have fun along the way! Read my story.
Get comfortable and be sure to come hang out with me on social. Don't grab your free fitness journal before you go!