With everything that has been happening lately, spending money is bringing me some serious comfort. Even though it's been fun, I realized I gotta pull back on the spending a bit so I am bringing you a 30 Day no spend challenge free printable. Your wallet will be grateful!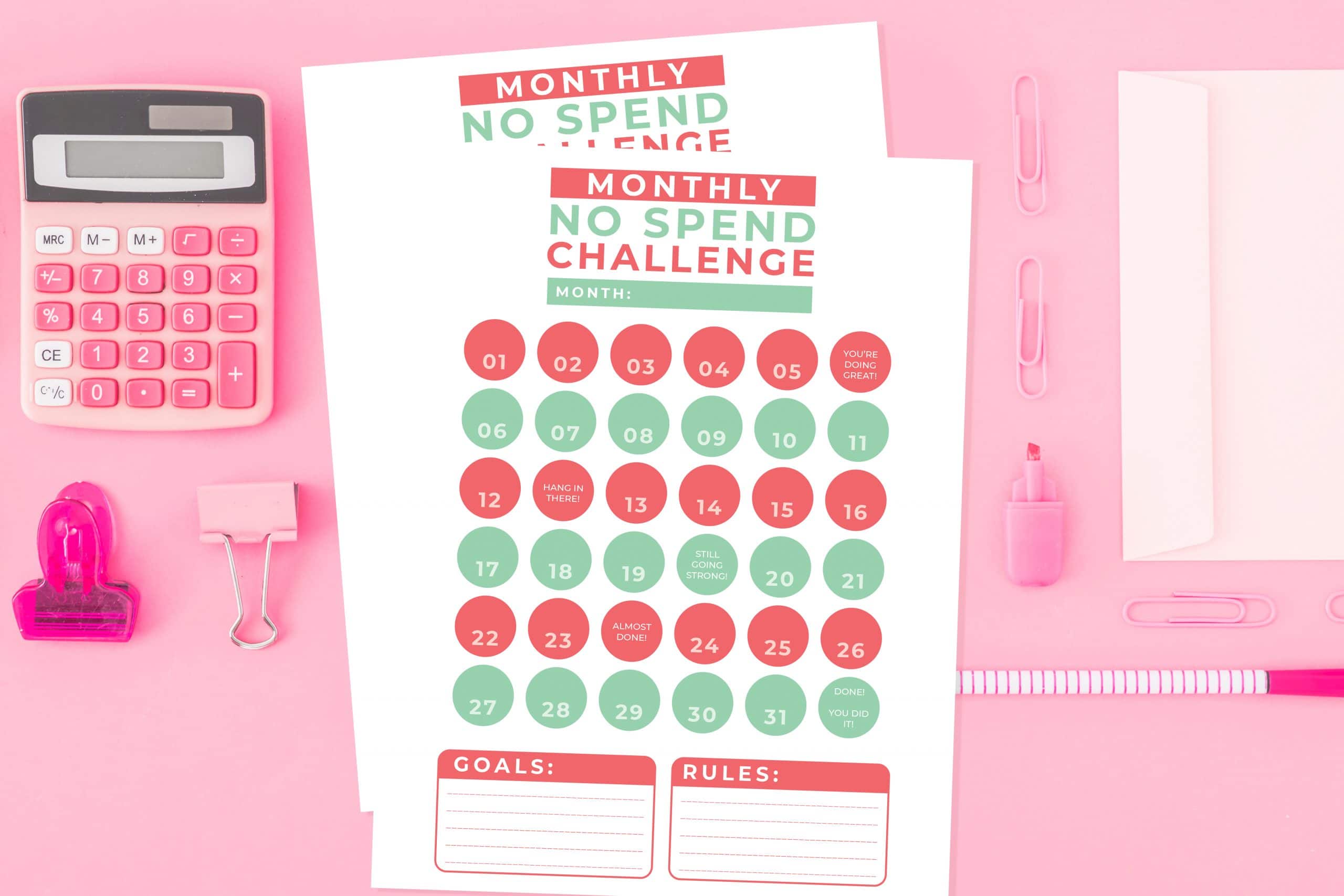 When it comes to making changes that stick one of the best tools you have is forming habits. It takes 21 days to form a new habit. Why not pick a new habit that will help you save money? These habits will help you save money every day without much thought. When you make a habit of not spending, it will start to become more natural in your daily life.
Here are 4 Easy Ways To Save Some Change
1. Pack a lunch. Even if you work from home or are a stay at home mom you can save money by getting into the habit of packing a lunch for yourself so you are less likely to spend money on takeout when you get hungry. The best way to do this is to make extra food when you are cooking dinner at night and packing the extras for the next day.
2. Toss your change in a jar. This may sound corny but it is effective. Think about how often you truly spend the change you get. If you are like most of us not very often.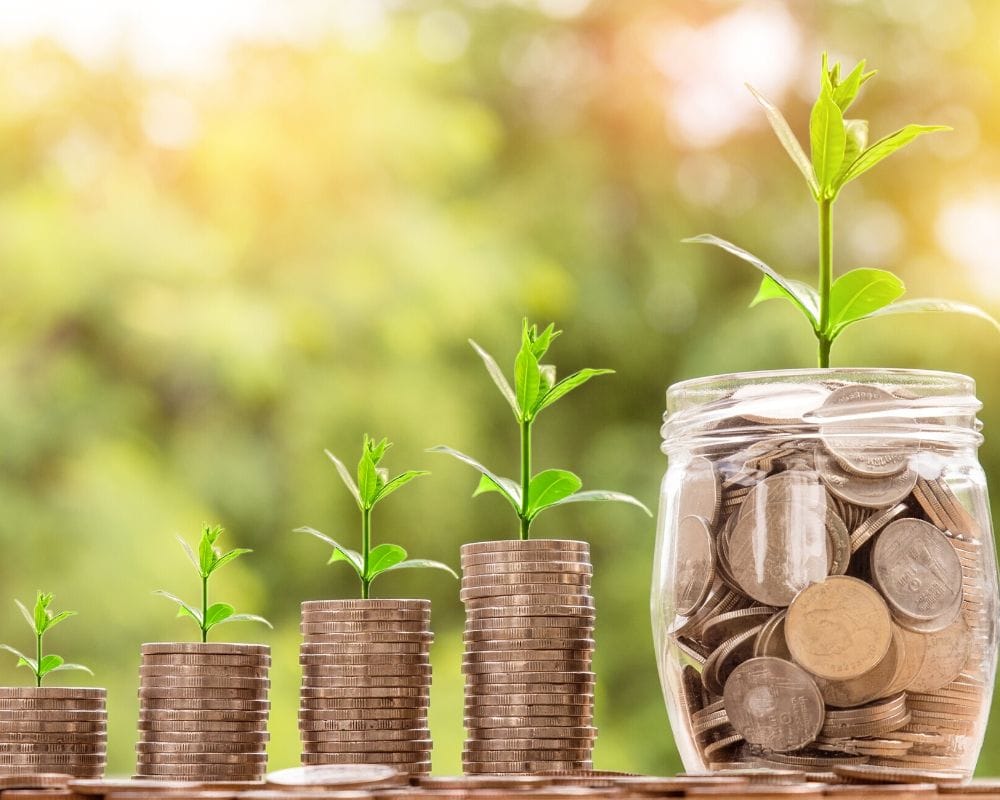 Instead of letting that change goes lose in your pockets and get lost make a habit of tossing it into a jar when you come in the door at the end of the day. You will quickly learn that those lost coins really add up.
3. Don't buy everything you want as soon as you see it. Instead, make a habit of taking a photo or saving the item you want in your cart if you are online. If you still remember it and want it in a few days and are the purchase is worth it more than an impulse purchase of something you will never really use.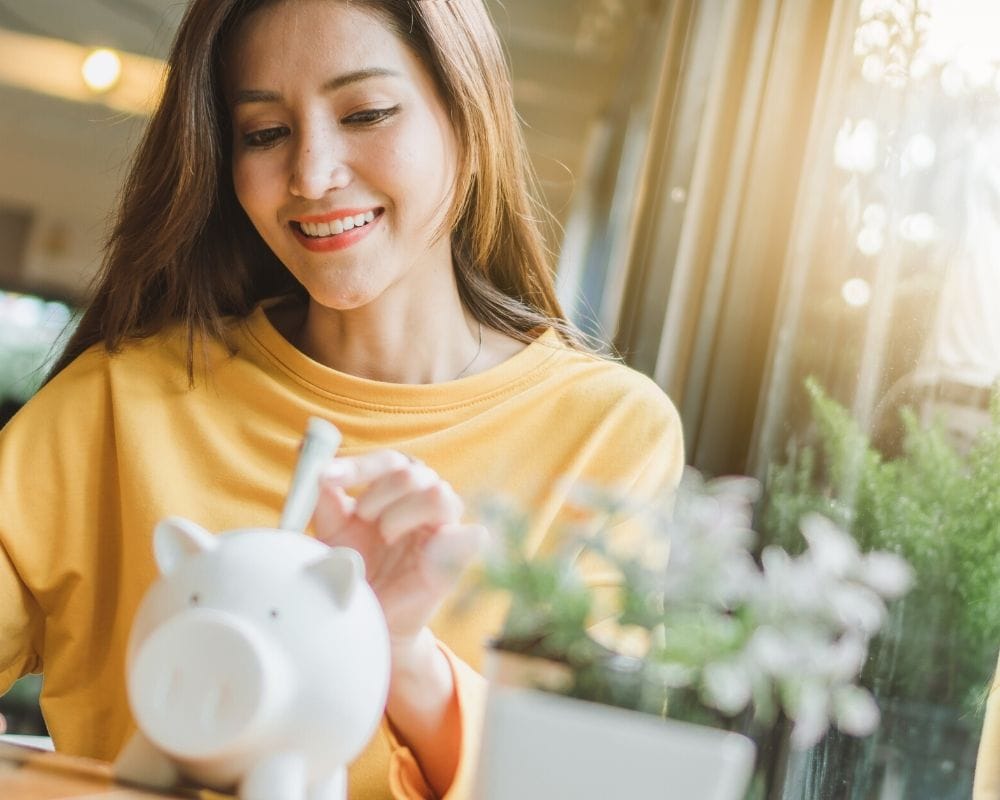 4. Get a new bank account and make a habit of moving money to it. This can be done manually by transferring a portion of your money to a separate account every time you get paid but you can even automate this habit.
Many banks allow you to have a portion of your check direct deposited into a separate account for savings so you don't even miss it. Just be sure not to make a habit of pulling money out of that account.
No Spend Challenge — 30 Day Checklist Printable
Today I've got a super useful printable to help with your no spend goals. It's a 30 Day list of bubbles that you can check off or fill in with the amount of money you have spent. There is a space for goals and rules. You can print one off every month to stay on track!
Download your free no spend challenge printable here and happy saving!
What do you need to spend less money on this month?
Hi! I'm Nellie. I am a busy mama of three, wife to my high school sweetheart who loves to cook, workout and stay organized! I love to share helpful printables, the best recipes and fitness tips for the modern mom. I strongly believe that every mom can feed their family well, take proper care of themselves and have fun along the way! Read my story.
Get comfortable and be sure to come hang out with me on social. Don't grab your free fitness journal before you go!