Getting ready to celebrate Valentine's Day with your boo? Don't worry I have got a pretty amazing gluten free red velvet muffins recipe that will knock your (or their) socks off. Plus I've sharing 10 easy ways to make this Valentine's Day super romantic!
10 Easy Ways To Make Valentine's Day Super Romantic
Men and women each have different ideas as to what is romantic on Valentines Day. While most of the advertising for Valentines commercialism is focused on what the women thinks is romantic, this isn't exactly fair to the men. So to be fair to both genders here are ten wonderfully romantic things to do for your significant other in no particular order.
Number One
Give your significant other a fragrant jar candle everyday for the week leading up to Valentines Day. Write on a piece of paper one thing that you love about them and tape it to the lid of the jar. When Valentines Day arrives, invite them over for a home cooked dinner. Decorate and light unscented candles all over the kitchen and turn out the lights when it is time to eat.
Tell them that the candles that you gave them in the week preceding Valentines Day are the things that you love about them right now. Tell them that all of the lit candles in the kitchen represent all of the things that you have not found out about them yet that you are going to love.
Of course alter this to your relationship; you can even say that all of the candles lit right now represent all of the other things that you love about them.
Number Two
Take your guy to see his favorite team on Valentines night instead of opting for the crowded restaurant. If his favorite team isn't playing find out what other sporting events he may be interested in that are going to be that night. As an added bonus buy yourself an over-sized jersey or shirt at the game and whisper in his ear during the game that the jersey is all that you will be wearing to bed that night. (and I oop!)
Number Three
Secretly learn how to make homemade candies or chocolates. Local colleges or community centers will sometimes offer candy or chocolate making as a non-credit course for the community to take. When the day comes present your significant other with a custom made box, with a picture of the two of you and a personalized sentiment on the front, filled with your homemade goodies.
Number Four
If your partner is an avid outdoors man it may be time for you to learn how to fish. Book a romantic fishing get-away for the two of you and don't forget to pack the gear. If you live in a climate that is warm in February then this shouldn't be too much of a problem.
However, if the only fishing that your area sees this time of year is ice fishing show your man how much you love him and go buy yourself some really warm outdoor clothing so that you won't freeze out there on the lake.
Number Five
If you are lucky enough to live near a large lake that does not freeze over in the winter or near the warmer parts of the ocean, do a little research to see if there are dinner cruises available on Valentine's Day. A dinner cruise is romantic to begin with, but one on Valentine's Day will earn you major romantic points. If you make it a surprise it will be even better.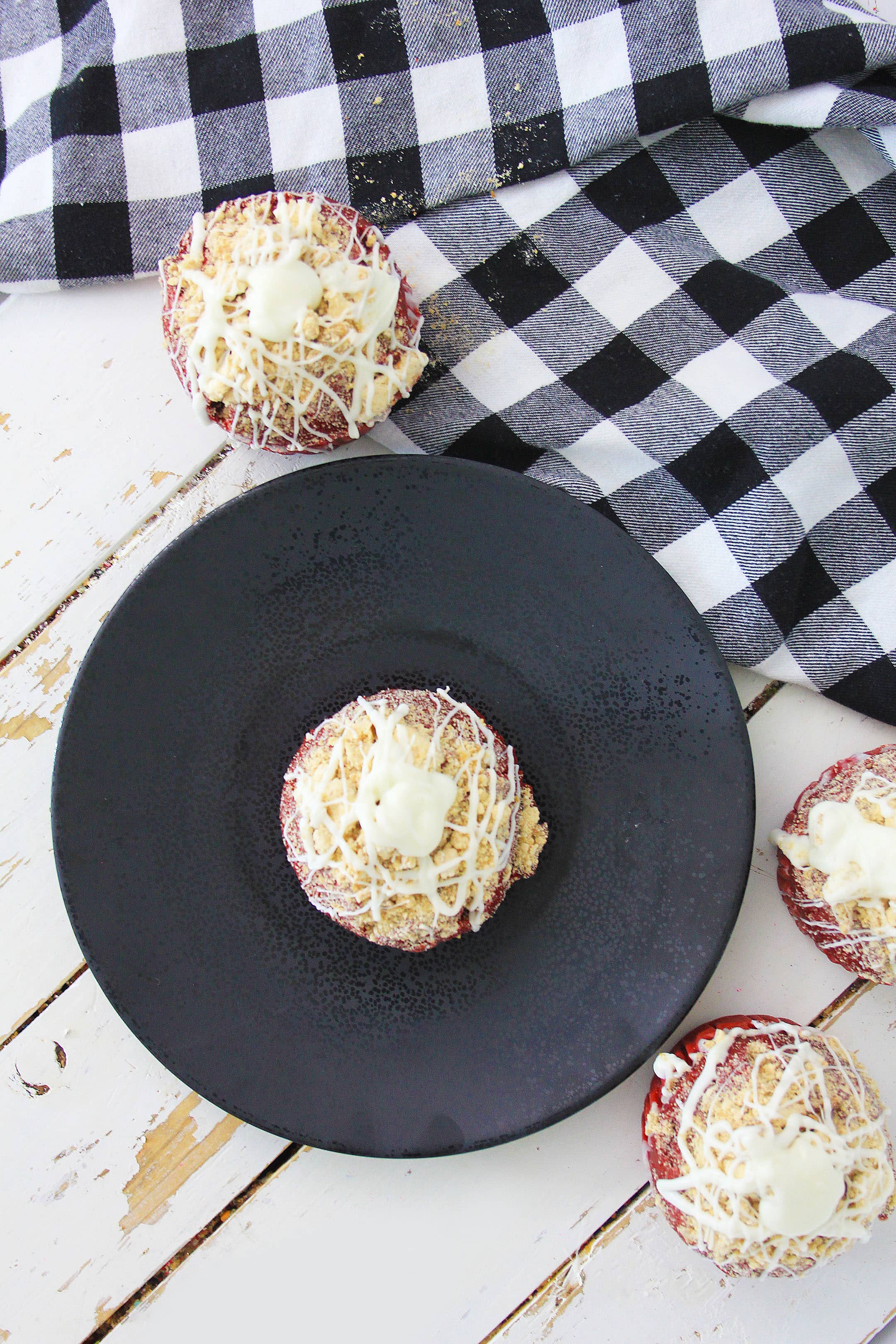 Number Six
If you are nostalgic and remember the location, go back to the place of your first kiss. But, don't assume that your significant other will understand the meaning of what you are doing. Take them in your arms and look into their eyes and tell them that this is where you first kissed and then kiss them there.†
Never ask if they recognize where you are just tell them. Because if they don't remember it will just be an embarrassing moment for them and is setting you up to be hurt and upset that you remembered and they didn't.
Number Seven
Even if you and your partner are not skiers, go spend a weekend at a ski lodge. It will get you to a location away from the everyday life where you can just concentrate on spending time with each other. The two of you can go snow shoeing, ride sleds down the sledding hill or just sit by the warm fire sipping drinks and talking.†
The atmosphere is what you are going for, the beautiful snow covered mountain and trees and if you are lucky it will snow. There are not many other things more romantic then softly falling snow. Of course with all of this romantic atmosphere you may never even leave your cabin.
Number Eight
A kiss can sometimes say more to a person then all the words in the world. If you have been with your significant other for a period of time you probably have quite a collection of pictures of the two of you.
As a romantic Valentine's gift go out and buy a decorative photo album and place all of the pictures you have of the two of you kissing. No other photos are to go in this album except the kissing ones. If you continue to be together you can even add more kissing photos as you get them.
Number Nine
If you are both kids at heart, make a trip to your local theme park. Love is sure to be in the air and what is more romantic then making it your goal to kiss each other on every single ride in the park.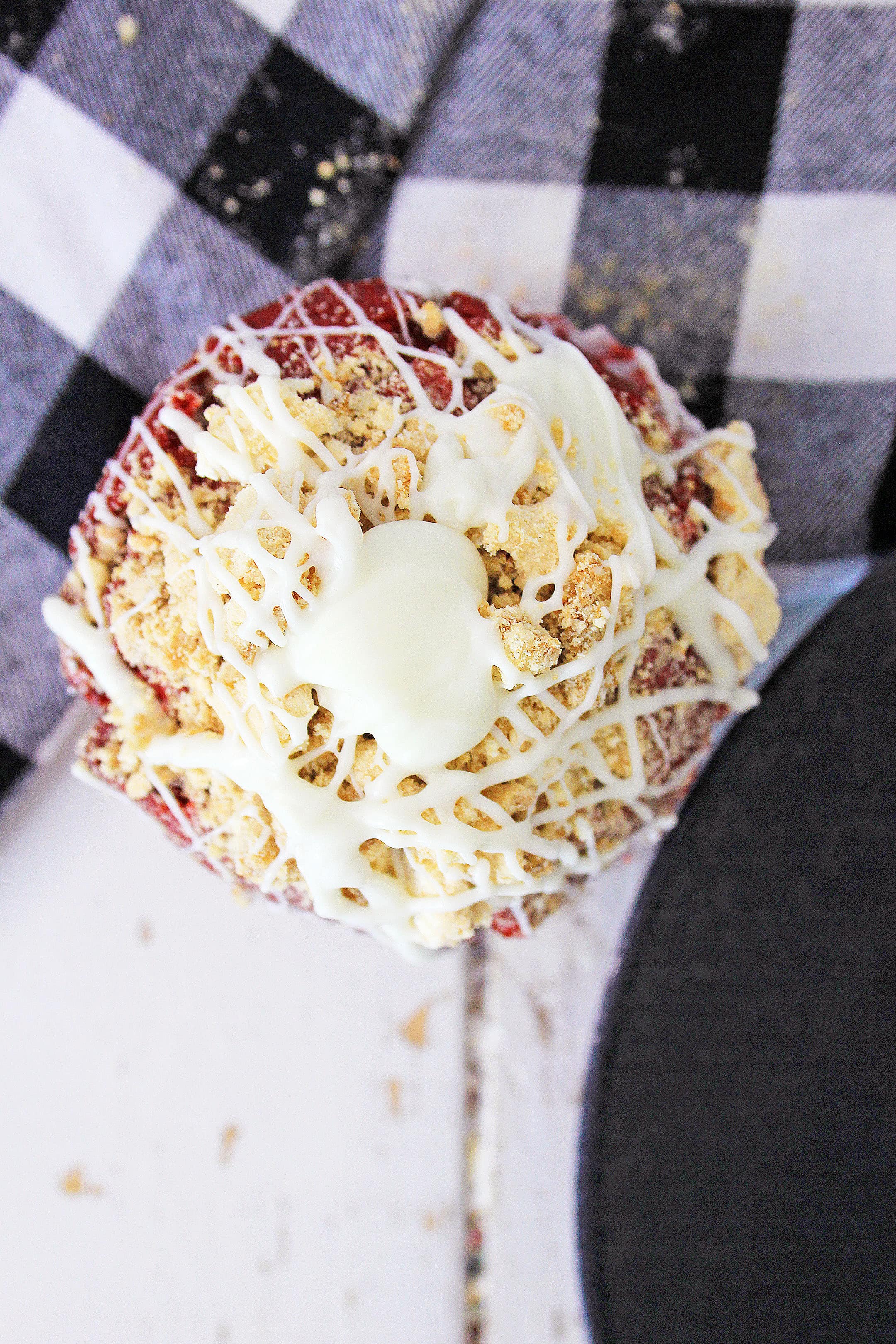 Number Ten
Pick up your loved one from work in a limousine to take you two to dinner. Make sure that they meet you out front, but don't tell them what is going on or why they have to meet you there instead of at home. Also make sure that you are the center of attention so that all of your loves co-workers can see them ride away in the back of a limo.
And of course you could always knock the socks off your love with these amazing gluten free red velvet muffins with cream cheese streusel!
Yield:

12-14 Muffins
Gluten Free Red Velvet Muffins With Cream Cheese Streusel
These muffins are so good, and the topping is really wonderful. They're not as sweet as a cupcake, so they're great for Brunch or buffets, and make a stunning addition to any breakfast table. They're really easy to make, and you can make them the night before, so they're ready when you want to serve them. You'll love this recipe!
Ingredients
2 cups of Pillsbury gluten free flour
1/2 cup of sugar
1 Tablespoon of cocoa
1 Tablespoon of baking powder
1/4 teaspoon of salt
1 egg
1 cup of heavy cream
1/3 cup of cooking oil
1 teaspoon of Red food coloring gel - more if a darker red color is desired
STREUSEL TOPPING:
1 cup of pillsbury gluten free flour
1/2 cup of powdered sugar
3/4 stick of butter - softened not melted
pinch of salt
1 can of already prepared Cream Cheese Frosting
Instructions
Set the oven to 400 degrees.
First, make the Streusel topping: In a bowl, combine the flour, powdered sugar, and pinch of salt.
Cut the butter into the flour mixture with a pastry cutter, like you would do with pie crust.
Line a cookie sheet with parchment paper, and pour the topping out onto the parchment paper, and smooth out the mixture evenly on the parchment paper.
Bake in the oven for about 10 to 15 minutes, stirring or turning the mixture about every 3 to 4 minutes until it's a light golden brown.
Remove from the oven, and slide the parchment paper off of the hot cookie sheet, and onto the counter to cool.
Once the mixture is cool, break up any large chunks into smaller pieces, to resemble Streusel topping, and place it in a bowl.
Line a 12 count muffin tin with paper liners, and set aside.
In a large bowl, add the flour, sugar, cocoa, baking powder, and salt, and mix well to blend all ingredients.
In another bowl, beat the egg until it's light lemon yellow color, and then add the cream, oil, and food coloring gel, and blend until the egg mixture is all the same color of dark red.
Add the egg/cream mixture to the large bowl with the dry ingredients, and mix with a whisk, or large spoon, until all the flour mixture is mixed with the wet ingredients, and the red color is mixed completely.
If you think you'd like the color a little darker, add a few more drops of food coloring at this time, and mix well to blend.
Spoon the batter into the muffin cups until they are 2/3 full. Bake at 400 degrees for 15 - 20 minutes, or until a toothpick inserted in the center comes out clean.
Cool on a wire rack.
When muffins are cool to the touch, dip the muffins into the bowl of Streusel topping, and press lightly to make sure it sticks to the tops of the muffins.
Drizzle with cream cheese frosting. Serve, and Enjoy!
Have you ever made gluten free red velvet muffins?
Hi! I'm Nellie. I am a busy mama of three, wife to my high school sweetheart who loves to cook, workout and stay organized! I love to share helpful printables, the best recipes and fitness tips for the modern mom. I strongly believe that every mom can feed their family well, take proper care of themselves and have fun along the way! Read my story.
Get comfortable and be sure to come hang out with me on social. Don't grab your free fitness journal before you go!