A kids winter break can be a source of stress for moms that have no idea how to entertain their kids. The kids are off school, hopefully all of the homework is done and they are starting to get restless. You need some snow day tips to turn round the bad weather to your advantage. Here's a quick list of the best creative indoor winter activities for you and your family this winter:
Get out of the House and Have Fun
Remember how you tingled with excitement when you were six years old and you woke up to see the trees and rooftops covered in a blanket of snow? Rekindle childhood memories by putting on your boots and gloves and getting out in the snow.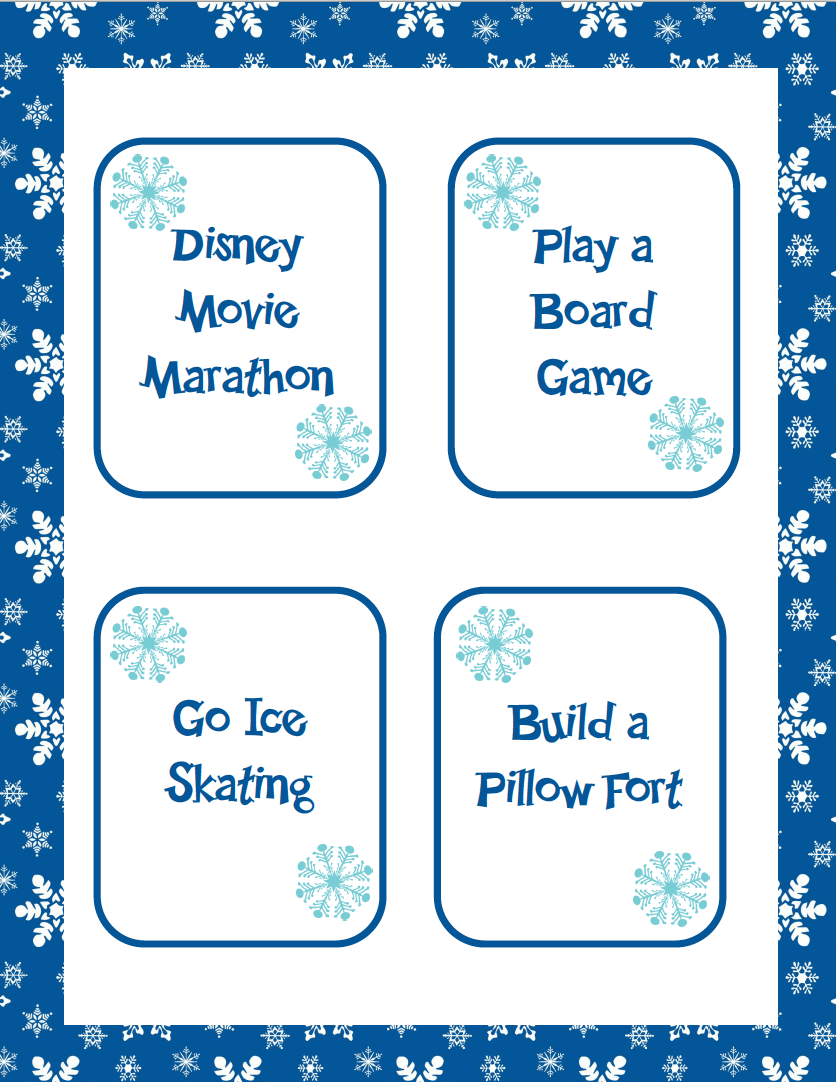 If you have kids, you have the perfect excuse for being a kid yourself for the day. (If you're bold, you don't need an excuse.) Build a snowman, go sledding in the local park or just take a walk to enjoy the seasonal scenery.
Play Board Games
Sometimes old-fashioned ideas are the most fun. Dust off Monopoly, Scrabble and Operation, get competitive and spend the day besting your opponents. But Dads: Just don't forget to let the youngest win once in a while.
Cook up a Hot Treat and Invite Your Friends Over
Put a pot of soup on the stove or whip up some hot chocolate and invite over friends and neighbors. Chances are they're just as bored as you are. If you're going to have your plans scuppered for the day, you may as well suffer in good company. A great kids activity for winter break is learning to bake cookies or make cupcakes. Make some winter treats and enjoy them together.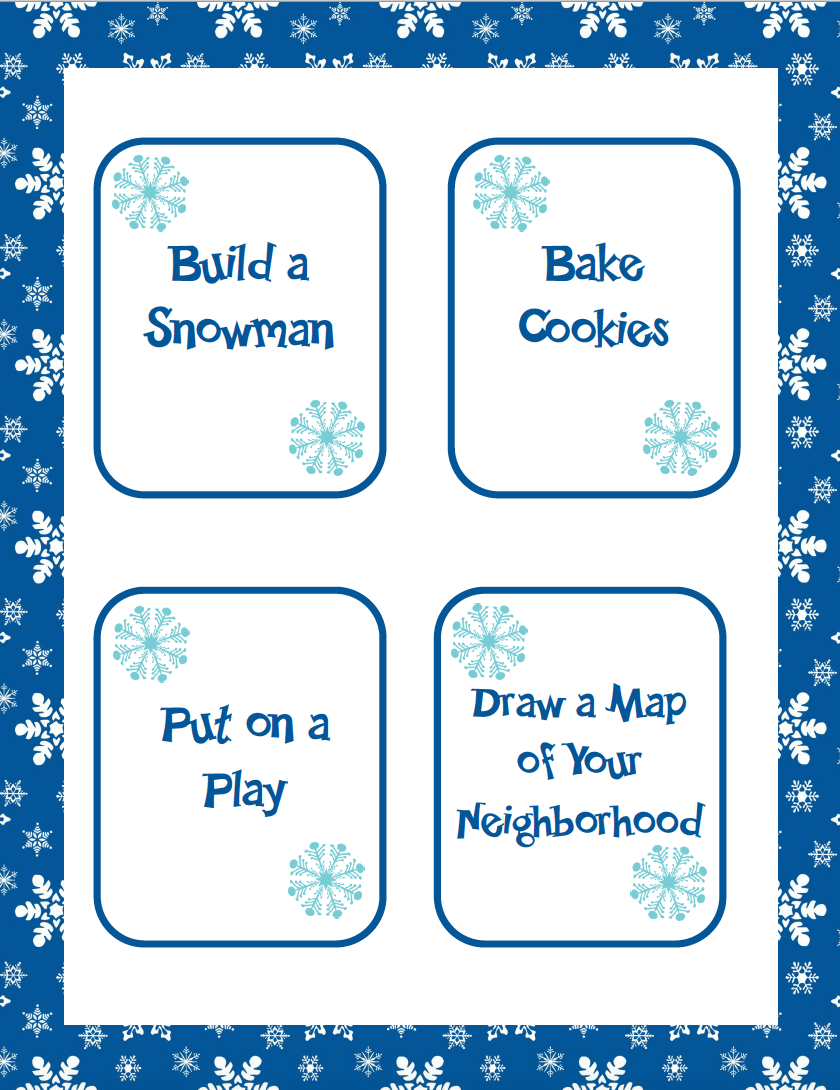 Check on Your Neighbors
Being snowed in can be a positive opportunity to build community and help neighbors get to know one another. You might have elderly or infirm neighbors who can't get out of the house, are running out of groceries or need a helping hand to shovel their driveways (children can help with this, too).
You might gain some new friends and foster a new sense of kinship in the neighborhood this way.
Share Babysitting with Friends
You probably know other parents who are being driven just as crazy by their cooped-up kids on a snow day. Take it in turns to look after the children, or get together in the same place to share the load.
Chances are the kids will entertain each other, and keeping them occupied won't be too much of a chore with snowmen and snowball fights to keep them having fun.
Creative Indoor Winter Activities For Kids Free Printable
If you are looking for more ideas, don't worry I've got the best printable! This free download includes a 6-page PDF with a jar label and 20 idea cards full of fun things to do indoors including sing karaoke, write a letter to a friend, watch Disney movies and so much more.
It's best to print out all the cards, fold them and place them in a mason jar–I've even included a mason jar cover for you to print as use as well!
Download your creative indoor winter activities idea pack here!
What plans do you have for Winter Break?
Hi! I'm Nellie. I am a busy mama of three, wife to my high school sweetheart who loves to cook, workout and stay organized! I love to share helpful printables, the best recipes and fitness tips for the modern mom. I strongly believe that every mom can feed their family well, take proper care of themselves and have fun along the way! Read my story.
Get comfortable and be sure to come hang out with me on social. Don't grab your free fitness journal before you go!