Knowing who you are when it comes to fitness is super important, here is how to find your own personal fitness identity.
How To Find Your Personal Fitness Identity
It's so easy to get caught up in the day to day onslaught of fitness articles and images that tell us why we should be running/swimming/cross fitting—you name it.
Last weekend I had a couple of great conversations at Fitbloggin—more to come on that later—and we were talking about the effects of social media on normal people. When I say "normal" I mean the people who like to workout but may feel pressured by images on social media to be the "fastest runner" or the one who wakes up the earliest to workout.
Here's the thing. Your fitness identity must be dictated by YOU and only you. These are some easy and practical ways to identify your journey and not get caught up in the social media fitness jungle.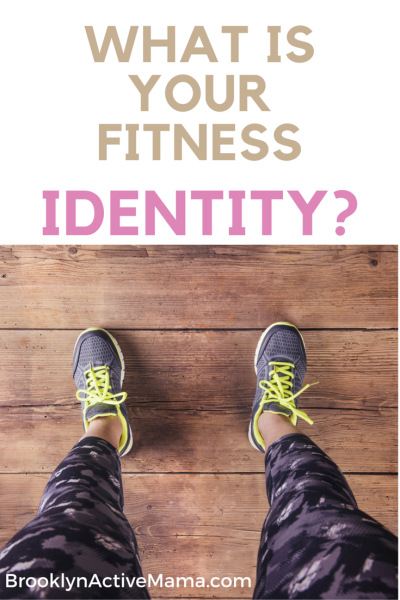 Be Real With Yourself
Are you running every day because your favorite fitness people are doing it? Because that person has a 50K Instagram following? Look at your why before you make the choice to do that thing—is it influenced by how you think your Facebook friends will react? Or are you doing the fitness activity for you.
What Works For You
For me personally, I know I am not a fan of running on back to back days unless absolutely necessary. I know this doesn't work for me personally. However, because I don't like running on back to back days, it doesn't mean that I don't workout on alternate days. I know I need to hit the weights once a week. For you it might be cardio dance, or crossfit. Figure out what makes your heart smile for fitness and do it often.
Identify Your Weaknesses
There is nothing quite like being self aware. I know that if I don't scoot out the door when my husband takes my kids to camp, there is a strong likely hood that I will talk myself out of going to the gym. I prepare my workout clothes from the night before because something as simple as not having my clothes ready could throw me all the way off. What is it that deters you from getting up and getting going? Is it Netflix? Is it getting too busy with housework? Figure out what the road block is and figure out ways to make it a non-issue.
Identify Your Strengths
Can you get up for a run everyday without fail? Can you do yoga every other day without fail? Do you have a SoulCycle class that you simply can't miss every week? Build on that. I am a strong believer that there is SOMETHING for every person. I've met people who think Zumba is the end all for fitness, then there are other people who live to swim like a fish. Whatever your strength is, hold on closely to that because that will be the one thing that keeps you anchored when you lose the motivation.
What are some other fitness posts to check out?
So now I'm curious, what is your personal fitness identity?
Hi! I'm Nellie. I am a busy mama of three, wife to my high school sweetheart who loves to cook, workout and stay organized! I love to share helpful printables, the best recipes and fitness tips for the modern mom. I strongly believe that every mom can feed their family well, take proper care of themselves and have fun along the way! Read my story.
Get comfortable and be sure to come hang out with me on social. Don't grab your free fitness journal before you go!