Yoga Routines For Beginners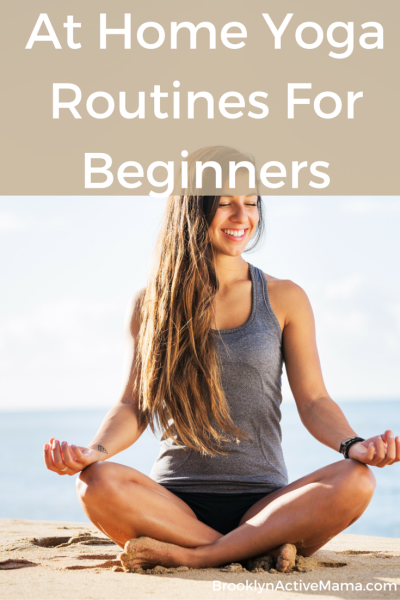 I have a super strong love hate relationship with yoga. I am not the most flexible person in the world so when I attend a yoga class I am likely to be the one giving the instructor the side eye that is clearly transmitting "that pose is NOT going to happen today". I often envy my friends that are so good at yoga because I am a person who loves to constantly move. Yoga forces me to stay still and breathe. Today I am sharing 5 Yoga Routines For Beginners.
Although I went through a hot yoga obsession about 3 years ago, my yoga practice is quite inconsistent. One thing that I know for sure is that whenever I DO practice, I feel like a million bucks and my body is so thankful for the work. Funny enough, my favorite pose is not shavasana, it's actually the pigeon pose. The actual pose is quite painful for me because I run a lot and sit a lot, so releasing the tension from my hips feels incredible.
As much as I know that I need yoga in my life you would think that I would practice more often. I don't. I decided to create a list for the busy mom that may not have time for a yoga class but maybe have small pockets of the day to get your yoga on at home. I can definitely confirm that I sleep WAY better when I stretch–even if it's for just a couple of minutes!!
[Tweet "Want to get started with #Yoga? Check out these beginner yoga routines! #fitness #om"]
The best part about yoga is that the benefits are for everyone and every body type. It is especially good for runners and those of us who sit at a desk all day long working.
Check out some great Yoga Routines for Beginners below and find your OM!
More Fun Yoga Posts:
Yoga & Meal Planning Ideas with Celeb Yoga Expert Kristin McGee
5 Reasons Why Curvy Yoga Is Completely Inspiring
5 Awesome Yoga Resources For Runners
How often do you do yoga? Are you flexible?
Hi! I'm Nellie. I am a busy mama of three, wife to my high school sweetheart who loves to cook, workout and stay organized! I love to share helpful printables, the best recipes and fitness tips for the modern mom. I strongly believe that every mom can feed their family well, take proper care of themselves and have fun along the way! Read my story.
Get comfortable and be sure to come hang out with me on social. Don't grab your free fitness journal before you go!