Looking for something fun to do with the kids? Are they HUGE Marvel fans like my kids? Here is a fun and easy Spiderman Bookmark Craft that will keep them busy!
Have I ever told you the story of how I started reading?
From the moment I learned how to read (1st grade? 2nd Grade? I can't remember) I absolutely hated it. I remember still the distaste I had for reading anything–comic book, regular book, you name it.
The summer before I entered 3rd grade, my moms tarted giving me 25 cents for every page that I read. Now this was a HUGE deal because back in my day, 25 cents could get you a bag of chips, gum, or even candy. So I was gladly reading a page every day.
Related: Disney Frozen 2 Bookmark Craft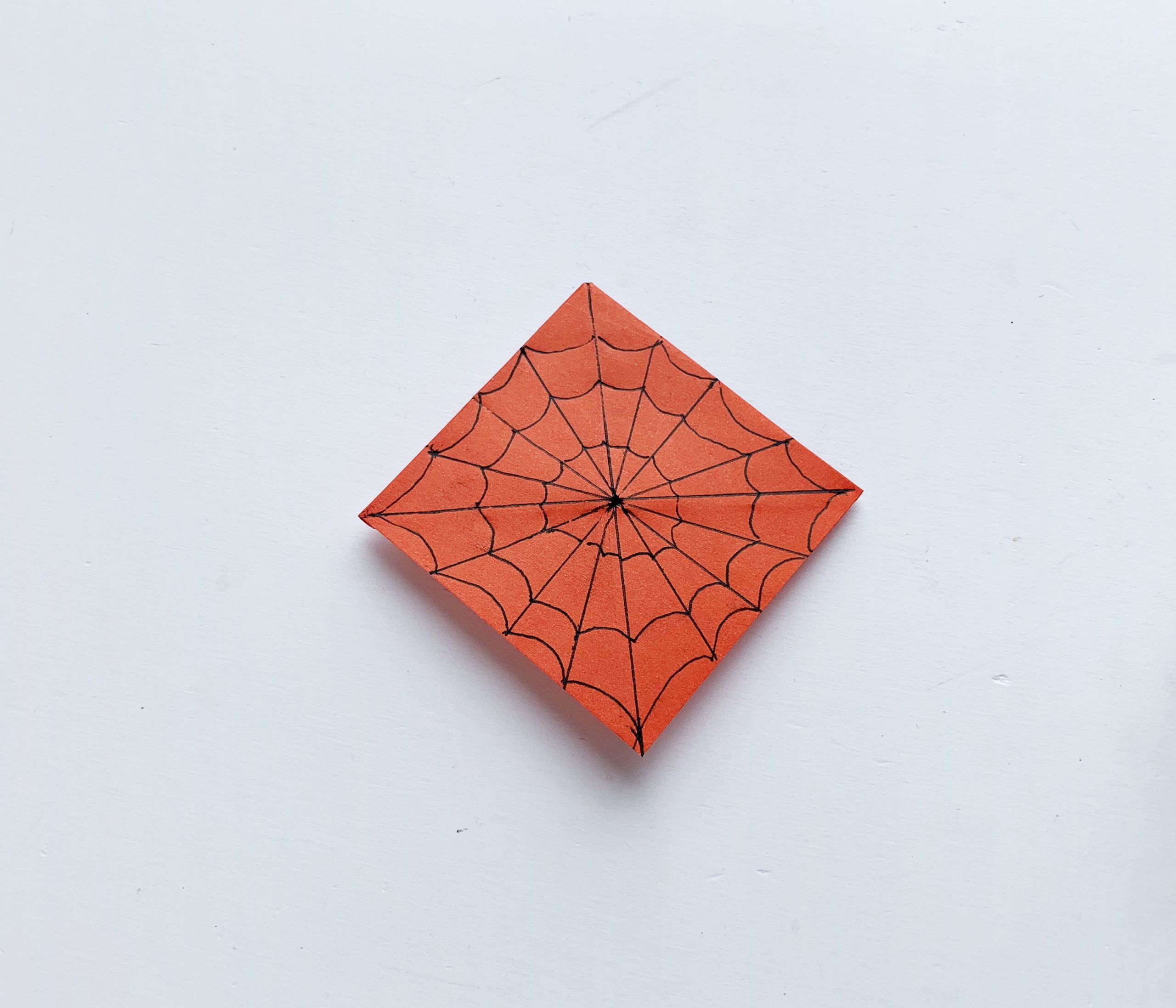 At first I was annoyed and just pushing through for the money, but then something magical happened. I was enthralled with this book my mother had bought for me which was a part of the super popular series called The Babysitters Club.
The Babysitters club was my gateway to the Goosebumps series by R.L. Stine and of course Sweet Valley High. When I started reading, I had no idea it would eventually be my absolute favorite thing to do. My family members to this day still recall me always being in the corner of family events with a book.
Spiderman Bookmark Activity Craft
Do you have any Marvel super fans in your household? I sure do. The men of my household know every single detail of the movies. I do not. Outside of Black Panther, I am clueless!
Here is a fun Spiderman bookmark craft that will encourage your little reader to keep their place in the book and keep going!
Yield:

One Bookmark
Easy Spiderman Bookmark Craft For Kids
A super fun Spider-man themed bookmark craft for kids to make for themselves and/or friends or family!
Materials
1. Origami Craft Paper.
2. Scissors.
3. Glue.
4. Pencil.
5. Ruler.
6. Thin Black Marker Pen.
Tools
Printable template -- download below
Instructions
Step 1:
First, take a red origami craft paper according to the size you want your bookmark to be. This red origami paper is 3 inches x 3 inches.

Place the paper diagonally.
Step 2:
Bring the top corner of the origami craft paper downwards to the bottom corner. Fold the paper. This will create a triangular shape.
Step 3:
Now take the top flap of the folded triangle, and bring it upwards, right on the middle of the triangles base, fold the paper there.
Step 4:
Bring both of the rights and left corners towards the bottom point, and fold it there.
Step 5:
Tuck in both corners inside the pocket we crated on "STEP-3".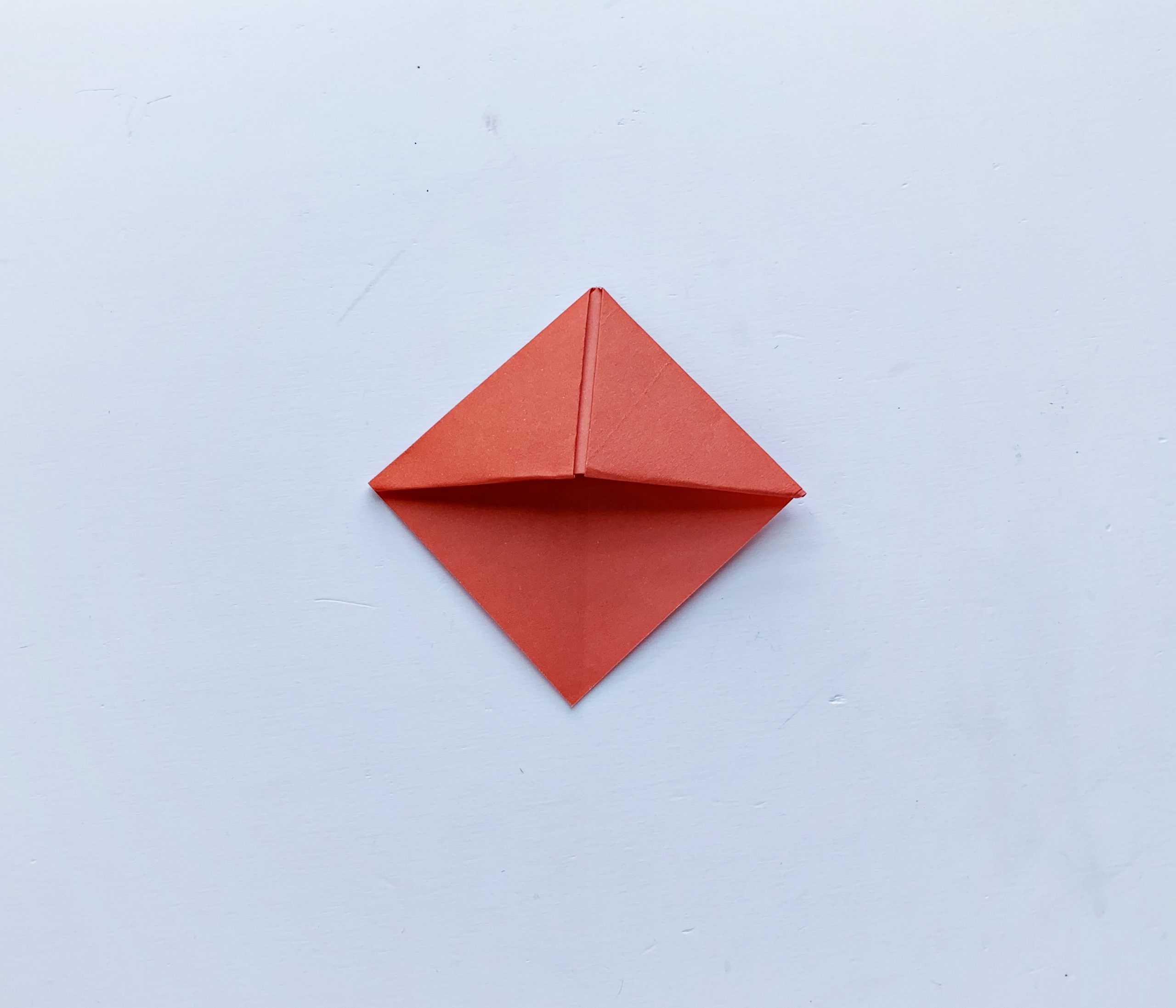 Step 6:
Use the template to either print out the spider web, or use the template to trace the web and draw it on the bookmark.
Step 7:
Again use the template to cut out the eyes for spider-man.
Step 8:
Glue the small white pieces on the larger black piece to prepare the eyes.
Step 9:
Finally, glue the eyes on the middle of the web to finish off your bookmark.
Hi! I'm Nellie. I am a busy mama of three, wife to my high school sweetheart who loves to cook, workout and stay organized! I love to share helpful printables, the best recipes and fitness tips for the modern mom. I strongly believe that every mom can feed their family well, take proper care of themselves and have fun along the way! Read my story.
Get comfortable and be sure to come hang out with me on social. Don't grab your free fitness journal before you go!