Whether you are spending a lot of time with family members on a visit or maybe stuck indoors for a little while, it's always a fun idea to learn more about each other! Here is a fun printable family interview kit that will be fun for all! You might even learn something new in the process!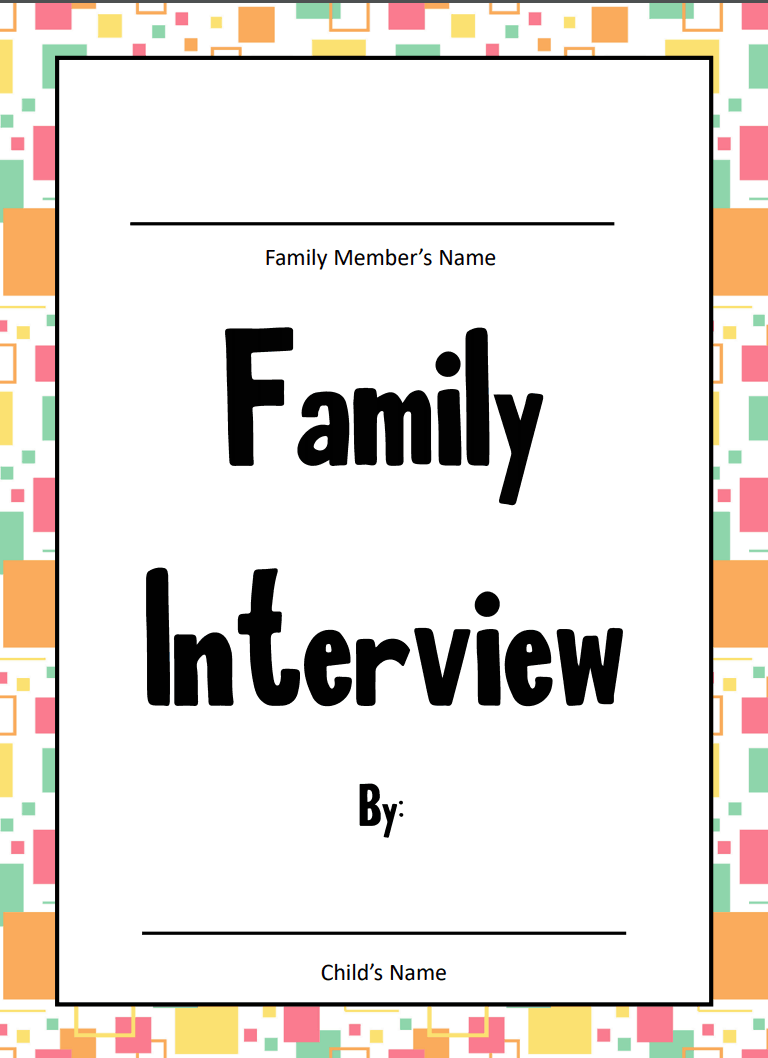 Here are some great reasons to do a family interview:
Getting To Know Family Members
Doing a family interview is a fun project that can help kids connect with family members that they might not get to know well, otherwise. Maybe your child wants to learn more about their family or they are curious about their history. This Family Interview Kit is awesome for both! It has all of the questions already done for the child doing the interview.
Related: Fun Emoji Game For The Family
All the child has to do is ask the questions and from there, they can write down the answers. I love that there is lots of room for the answers because you truly never know what answers the kids will be given.
You can have the child collect the answers from multiple family members and compare the answers to see who is similar and who is different.
Set It Up Together
If you have a child that wants to do a family interview, help them set it up. It's quite amazing to have a child that is curious enough to learn about other people. Make it special and let your family know what to expect.
Host a nice dinner to go along with it, if you like. However, once the interview starts, your child can start doing the interview on their own. If they need a little help, you can always step in. It's a great way for them to do an independent activity!
My eldest son loves to "do things" for family when we have large gatherings (which is quite often!). He loves to makes them cards, or pictures–if you have a kid like this in your life this is the perfect activity for them! Make sure you print plenty of copies and that they have some good writing instruments.
Fun For Young and Old
It's all the rage right now to organize activities for kids to do at family get togethers. A Family Interview Kit is sure to be a huge hit with everyone. The kids will have a blast doing it and your family will be honored to share special memories with your children.
Skills to Be Learned
This interview kit is a great primer for learning speech or debate skills. If your child is shy, this will also help them break out of their shell. Exercises like this one will build confidence for your child in life and in their speaking skills.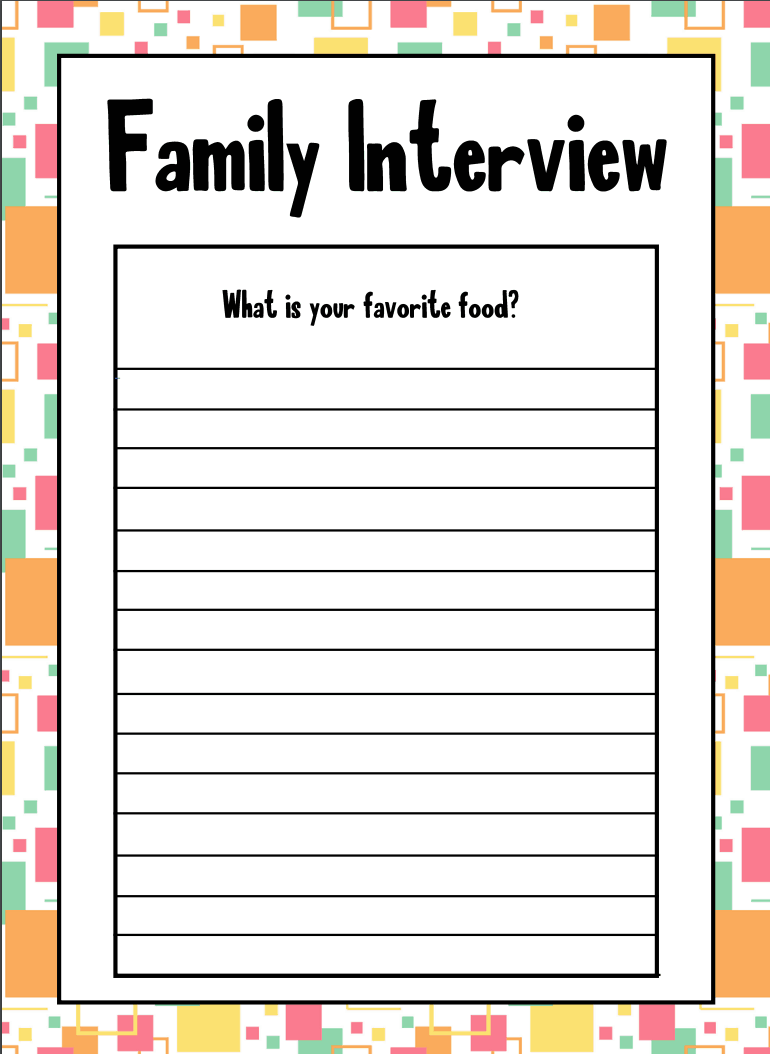 Here is the 13 page PDF which features questions like:
What is one piece of advice you have for me?
What did you like to do when you were a child?
Tell me something about yourself that most people don't know?
What is your favorite thing about my mom or dad?
What is something from your bucket list that you still want to do?
Download your free Family Interview Kit here.
Hi! I'm Nellie. I am a busy mama of three, wife to my high school sweetheart who loves to cook, workout and stay organized! I love to share helpful printables, the best recipes and fitness tips for the modern mom. I strongly believe that every mom can feed their family well, take proper care of themselves and have fun along the way! Read my story.
Get comfortable and be sure to come hang out with me on social. Don't grab your free fitness journal before you go!