Here are some fun baby shower brunch ideas that you can use to help you plan! From food options to decor, check out this easy guide!
Baby showers are an excellent opportunity to honor an expectant mommy, the guest of honor. A baby shower theme and mood provide ideas for baby shower decorations, prizes and baby shower favors, baby shower games, and activities for the brunch baby shower.
Generally, baby showers occur a few months before a baby's arrival, but the time of the event depends on the type of shower. A key aspect of hosting a baby shower is coordinating with the expectant mother.
The significance of a baby shower is obvious: to celebrate the upcoming birth of a child. This celebration occurs for a relative and brings a family together. However, baby showers also honor friends or co-workers. Another role of a baby shower is to provide the expectant parent or parents with supplies and gifts the baby will need.
Expectant parents register for items they will need, and it is customary for guests to bring a gift from the registry for the baby. Baby showers supply an excellent opportunity for experienced moms to share tips, baby shower food ideas and words of advice with the mommy-to-be.
Types Of A Themed Baby Shower
Choosing the type of baby shower to host sets the mood and atmosphere. The first thing to consider is whether it will be an event for women or couples.
An all-female baby shower tends to involve more traditionally feminine activities, such as tea parties and spa showers. A few other ideas include mommy makeovers, brunch, and cartoon character-themed showers. Often decorations are pink or blue, reflecting the gender of the baby.
Meanwhile, couples showers seem more like parties for expectant parents. A few types of couples' baby showers are barbecues, generation-themed parties such as in the '80s, a baby-naming party, and a surprise fun baby shower. A new trend is showering just for men. At these, the guys may get together to watch a sporting event, go to the barbershop, or visit the cigar store in anticipation of the big day.
Another type of shower involves choosing a theme to fit your situation. A couple who is having a second child and has enough toys and clothes could be celebrated with a party where all guests bring books for the new baby, to create a library.
Spend a day helping the expectant parents and the new mama to be get the nursery ready and afterward order pizza and ice cream. Also, consider a seasonal shower. A great memento for parents and babies would be a Christmas ornament.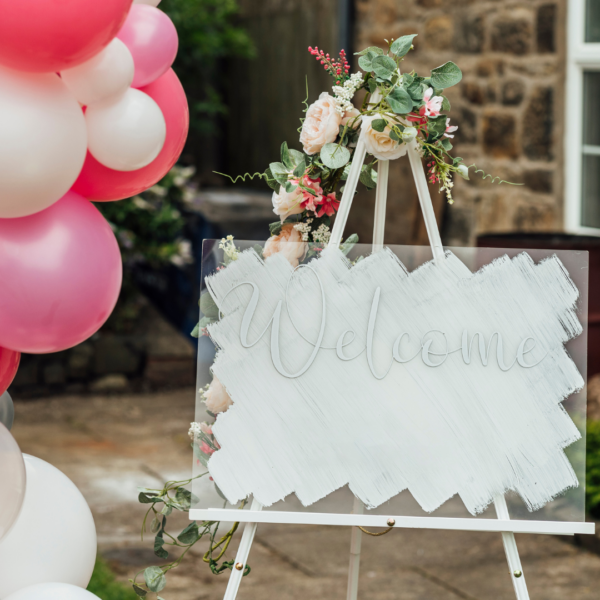 Time Frame Of The Baby Shower Brunches
Generally, a baby shower is given a few months before a baby's arrival. This allows the new mom time to prepare the nursery. However, some wait to give a shower until after the birth so guests can see the baby and give the parents gifts. The time of day to host a baby shower depends on the type of that's given. For example, brunch and tea parties go best in the morning.
Mommy makeovers and spa showers fit the afternoon. And barbecues and couples showers may slide into the evening hours. However, before deciding on a time, check with the parents for the time that fits them best. A shower can last anywhere from two hours to several hours. If you only have a location for a set amount of time, indicate the end time on the invitations. Evening parties can last for several hours, so be prepared for a late evening and a memorable day.
As with most parties and showers, it is best to send invitations four to six weeks before the event. This allows guests time to make plans and purchase gifts. Keep in mind that if you have a significant number of out-of-town guests invited, the more notice you give them, the better chance they will be able to make it.
Considerations Of The Baby Shower Brunch Menu
One of the most important things to consider when planning the shower is food and drink. It's important to plan for a few extra guests to ensure that there's enough food. Send any extra food home with the expectant mom. Plan for a wide variety of food and drinks. If you're planning on alcoholic beverages, make sure to have nonalcoholic beverages for the mommy-to-be and designated drivers.
Silly games are a baby shower tradition. Plan activities depending on the type of shower. For example, if you're giving a couples shower with an '80s theme, consider having a karaoke machine. There must be prizes for the games' winners, so pick out a few inexpensive but creative prizes. Following the '80s theme, consider giving small toys or candy from the decade. This will bring back many great memories.
Consider the location of the baby shower. This depends on the number of guests invited and the type of shower being given. Many showers are hosted at someone's home. However, restaurants, parish halls, and outdoor locations, such as botanical gardens, also work well. Generally, the hostesses purchase a gift together for the mommy-to-be. This can be something off the registry.
Finding A Host/Hostess
Baby showers honor expectant parents, but who throws the baby shower? Generally, a baby shower is given by close friends, co-workers, and relatives. Sharing the hostess duties will spread out the expenses and planning responsibilities.
Parents should register a few weeks before the shower so the hostesses can send registry information along with the invitation. Hostesses should coordinate with the expectant parents to choose an available date and request a guest list. This ensures that everyone important to them is invited to the baby shower.
One rule is to think savory and sweet. This means serving one meat or fish dish, an egg dish as your main course, one to three side dishes, bread/muffins, and sweets that include fruits. You also want to consider how you arrange your food so your guests can quickly be served and access second helpings.
Meat Dishes Are The Best Thing For Special Occasions
Before selecting your meat dishes you should consider your crowd. For example, due to religious or dietary restrictions, some people do not eat pork or pork by-products. Once you have this information, then you can start shopping.
Some traditional ideas for meat dishes and finger foods include serving bacon (pork or turkey), sausage patties and or links, and sliced ham or Canadian bacon. Some seafood alternatives for the food table are crab cakes, boiled shrimp, fresh oysters (in season), grilled kippers, and poached salmon topped with a caviar cream sauce.
Egg Dishes Are A Brunch Favorite For All Family Members
The wonderful fact about egg breakfast casseroles is that you can make them in advance. A popular and easy favorite that you prepare the day before is an egg casserole that includes eggs, milk, dry mustard, seasoned croutons, cheese, pork or turkey sausage, and cream of mushroom soup.
Depending on the size of your crowd, you may need to double or triple the recipe for breakfast foods. Another idea is to scramble eggs with onion, red and green bell peppers, and cheese plates.
Provide some flour tortillas and Picante sauce so your guests can create their breakfast burritos at the self-serve stations. Or if you prefer an even easier approach, purchase pre-made quiches that simply require heating. You typically can buy either full or individual-sized egg mini quiches.
Bread And Mini Muffins Are Creative Ideas And A Savory Option
Save yourself the time, trouble, and expense of baking a wide selection of muffins and bread by buying local favorites from a bakery or grocery store. Or if others will be assisting you in making these types of food, ask them to bring baked goods and puff pastry.
One thoughtful tip is to have some lower-calorie treats or whole-grain bread for guests who are watching their waistlines or have dietary restrictions. And when serving your bread, place them on a lovely platter—avoid serving anything in its original packaging or box from the bakery.
Fresh Fruit For Next Level Budget-Friendly Party Ideas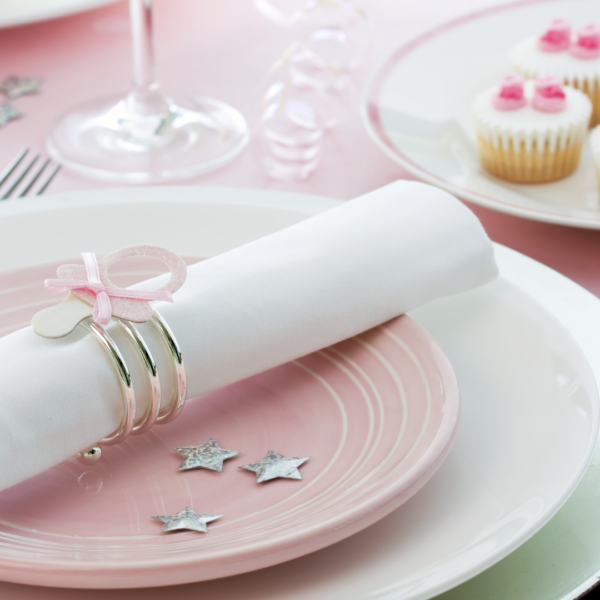 The best tip for serving fruit to a crowd on your food menu is to buy either a fruit tray or a charcuterie board from your local grocery store or a frozen fruit mix. Which baby shower brunch ideas will work best for you may be driven by the time of year as some fresh fruits taste best during certain times of the year.
If serving frozen fruit, be sure to give it plenty of time to thaw so you do not serve icy or mushy fruit. Consider serving the fruit platter with a salad dressing such as a strawberry vinaigrette or poppy seed. Or let your guests select and add their dressing, as some may prefer plain fruit.
Pin These Ideas For Later!
Here are some more fun baby related posts to check out before you go:
Easy Homemade Smash Cake For Baby's 1st Birthday
7 Most Essential Items for your Baby's First Year
5 Sanity Saving Essentials You Need for a New Baby
Hi! I'm Nellie. I am a busy mama of three, wife to my high school sweetheart who loves to cook, workout and stay organized! I love to share helpful printables, the best recipes and fitness tips for the modern mom. I strongly believe that every mom can feed their family well, take proper care of themselves and have fun along the way! Read my story.
Get comfortable and be sure to come hang out with me on social. Don't grab your free fitness journal before you go!