So, you want to try running?!
Maybe you've run before and you want to get back into it. Maybe you've never been much of a runner, but you want to try it. Don't worry I've got a great Beginner's Guide for Running today!
Running is kind of like dieting. You work hard at it, you struggle through it, and in the end, you lose a few pounds and you are ecstatic! As you should be! Then your balloon deflates as you look at your partner and realize he lost twice (or more) than the amount you did.
However, with careful planning and a lot of encouragement, you, too, can become a runner. I did it about five years ago, and I've got a few tips to help you on your way!
Beginner's Guide For Running – Quick Tips To Get You Started Today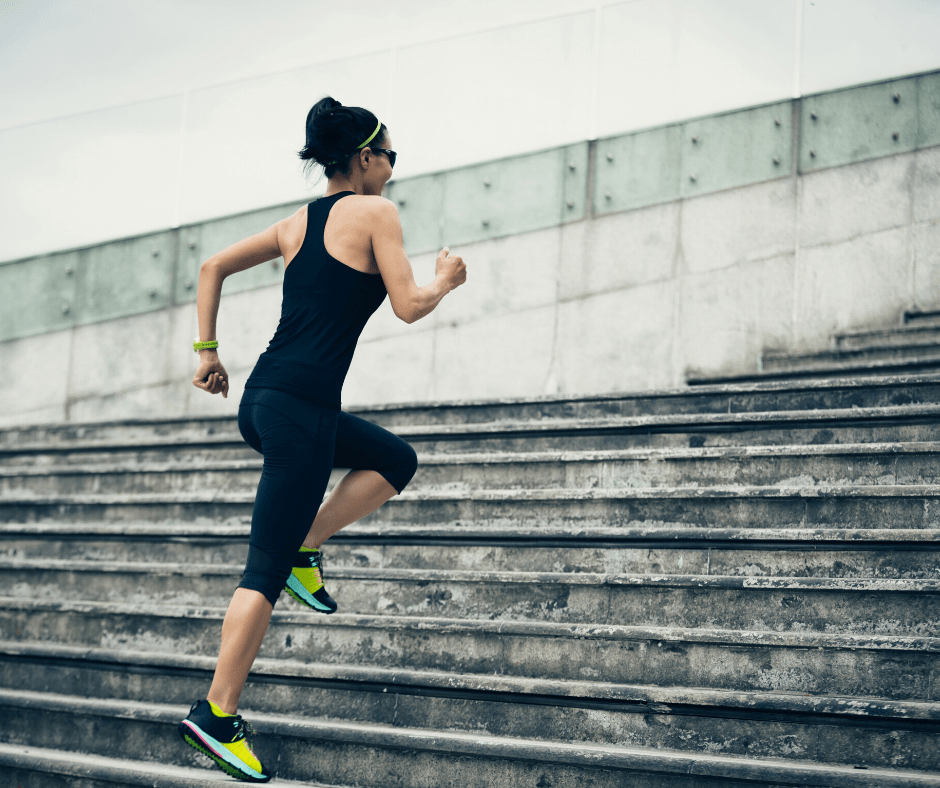 Find a Running Partner or Tribe!
Life gets busy, and it's so easy to be distracted when you are the only one holding yourself accountable. Running with someone else who has similar goals will help you to keep focused, and you will be safer than running alone.
If you can find a friend who can run the same time of day as you, it will help to keep both of you on track. Plus, as the runs get longer, it helps to have someone to keep you company along the route.
If running by yourself is more your vibe, then find a running group to join. You don't have to run with the other people in the group, but a group provides inclusivity and accountability. You can post about your runs, any issues you might have, and get some great advice to common running problems.
There are multiple Facebook groups and you may even be able to find local running groups in your community.
Set GOALS!
If you run without a goal, you are more likely to abandon your quest before completing it. You may already have a reason in mind for running: relieve anxiety, lose weight, or get into shape. Whatever your reason, write it down.
Related: Free Healthy Habit Tracker – Track Your Daily Water, Exercise, and More
Keep it in mind when you start, and don't be afraid to share it with others. My first running goal was to lose weight before I got married. Many years later, I picked up running again, with a goal to run a 10K in Disney World.
People love to hear motivational stories, and your story may just spark their own motivation. When you reach your goal, set a new one so you keep running. If you want help staying focused on your goal, feel free to share it with us over at Women Prioritizing Fitness Facebook Group – we would love to hear from you!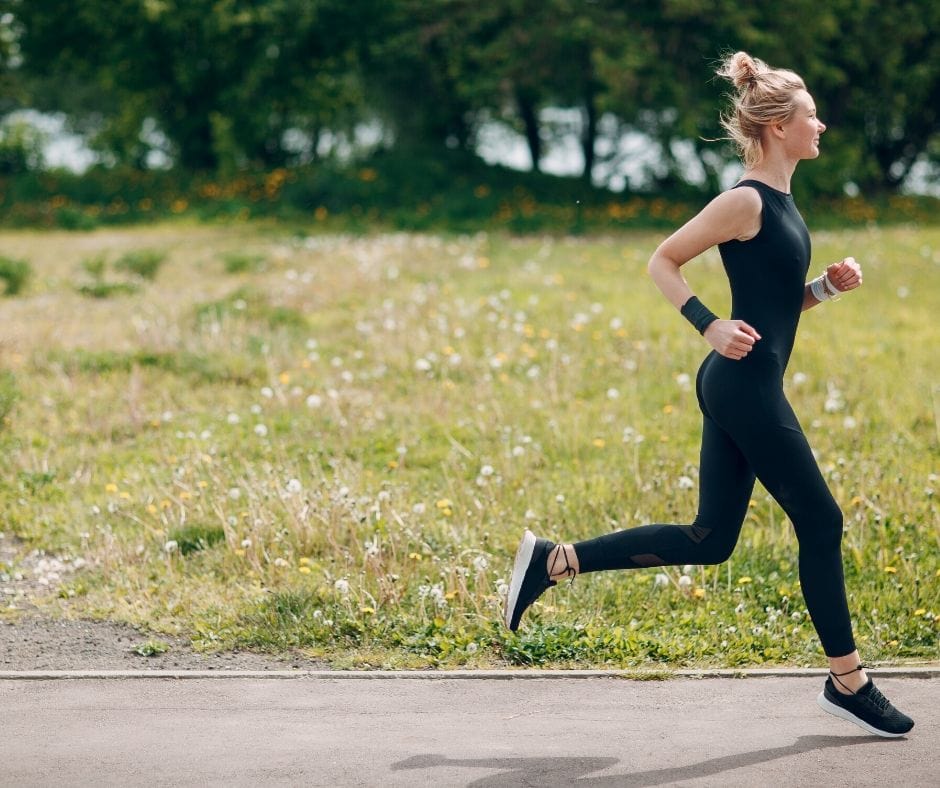 Find a Great App
If this is your first time running, you may not know where to start. There are dozens of apps available to help you get started. They provide steps for distance running and building endurance. Don't be afraid to switch apps, either.
Related: Must Have Fitness Apps For Your Smartphone
You might find one you like for a while, but if you start to lose your motivation, shake it up and try another! Some come with running tunes and others talk to you along the way.
Apps such as Couch to 5K (C25K), Map My Run, and Nike+ Run Club all have multiple features that make running fun. Find what works for you – if apps don't work, maybe a personal trainer will.
Register for a Run
Nothing keeps someone more motivated than when they pay money for it. Registering for a run will give you a timeline to adhere to and give you something to look forward to, even if you just want to lose weight from running.
There are different types of runs, like fundraising runs or fun runs (hello, Disney!), and each run may provide different things for runners. Some runs will give you a medal for completion, some free gear, and others are just fun to complete (like a color run or bubble race).
Whether you want to run a 5K, 10K, half-marathon, or a full marathon, make sure before you register that you give yourself enough time to build up your running endurance to get through to the finish line!
Be sure to check out these 6 Amazing Half Marathon & Full Marathon Training Workouts!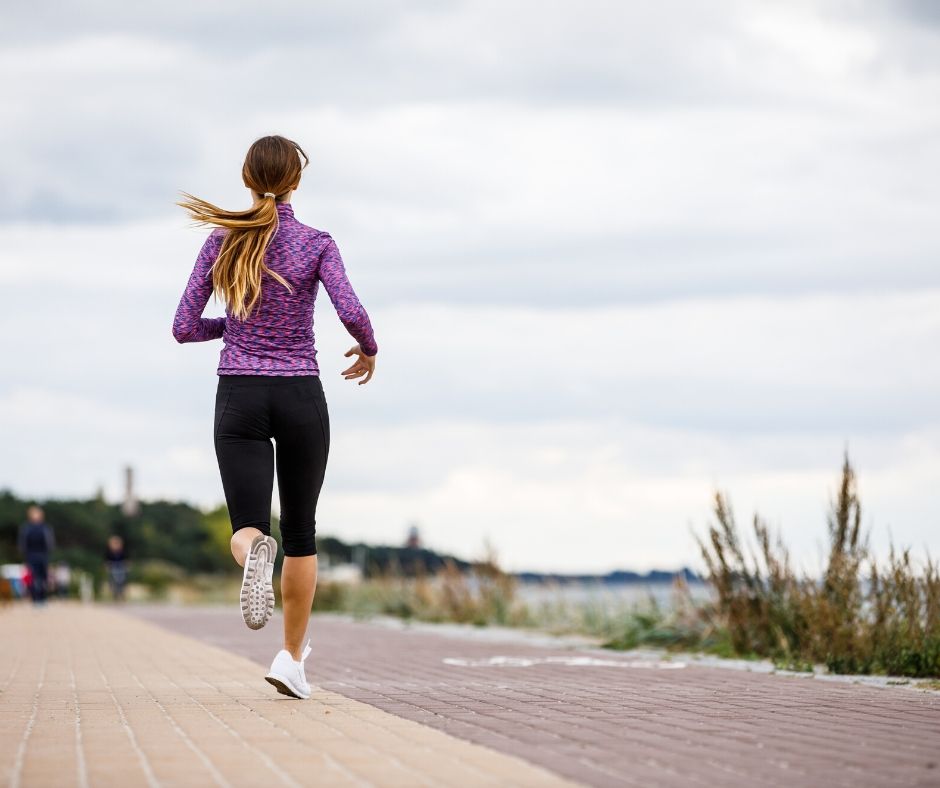 Water, Protein, and Bananas
I cannot stress this enough: make sure you up your water and protein intake as you begin this journey! The more you run, the more you are going to need the protein to help your muscles recover and strengthen.
Protein pancakes, bars, shakes, and even oatmeal can help you prevent muscle soreness and fatigue. Bananas and water will keep away muscle spasms that will more than likely occur as you increase your distance and speed. If you don't like bananas, then find something with magnesium that will help you prevent spasms in your muscles.
Related: 7 Beginner Strength Training Workouts For Women
Just get started!
There's so much more to running, if you decide to make it a life-style change for you. However, we all need to start somewhere. This beginner's guide for running will give you a good start – but don't forget the cute running shoes!
Hi! I'm Nellie. I am a busy mama of three, wife to my high school sweetheart who loves to cook, workout and stay organized! I love to share helpful printables, the best recipes and fitness tips for the modern mom. I strongly believe that every mom can feed their family well, take proper care of themselves and have fun along the way! Read my story.
Get comfortable and be sure to come hang out with me on social. Don't grab your free fitness journal before you go!