These apple pie bars are made with fresh apples and has all of the amazing flavors of apple pie. This treat has apples sandwiched between a delicious shortbread crust.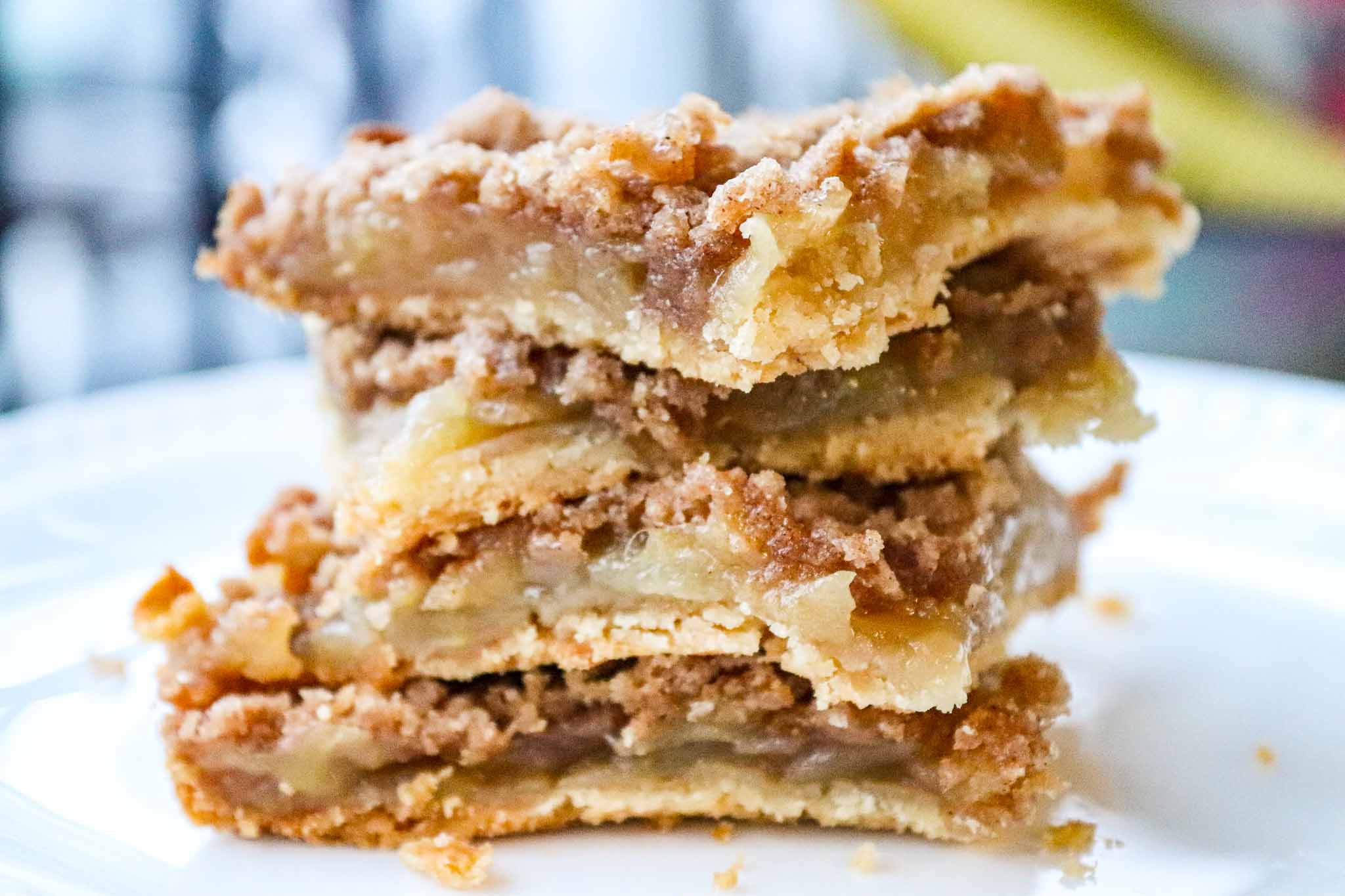 Are you in the mood for something delicious and different? This fall and winter season, it's the perfect time to create Apple Pie Bars for your family.
These Apple Pie Bars aren't anything that you would find at the store, you will only be able to enjoy them from the comfort of your own home by baking them. You won't have any regrets though because these are the most delicious bars you'll ever find!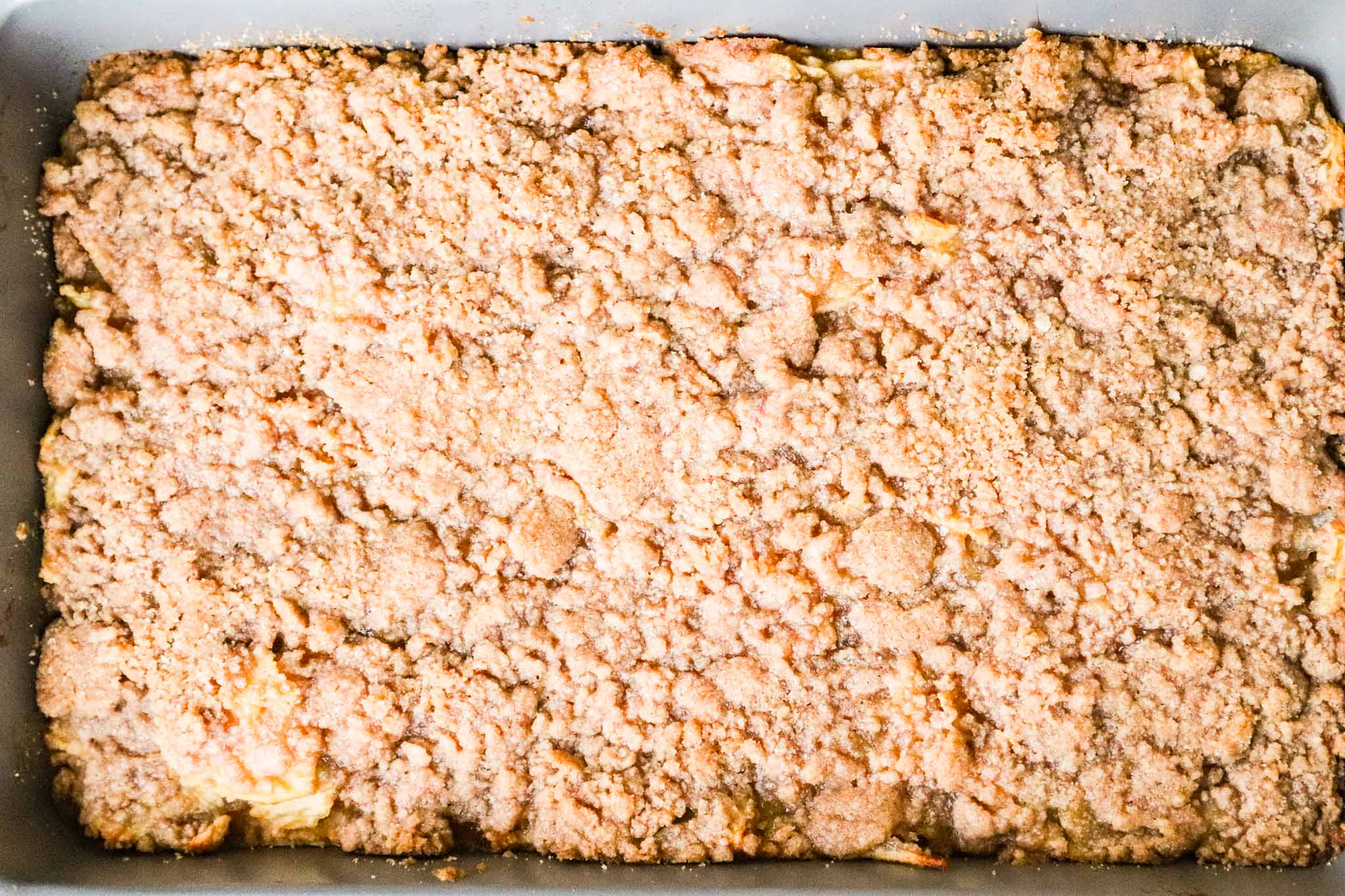 Apple Bars
Before you decide to make these bars, you might be wondering how one can go about even starting to bake them. I give you the full ingredients and recipe so that you can make this on your own.
This is actually one recipe that the whole family will ask for time and time again! There are three components to these apple bars.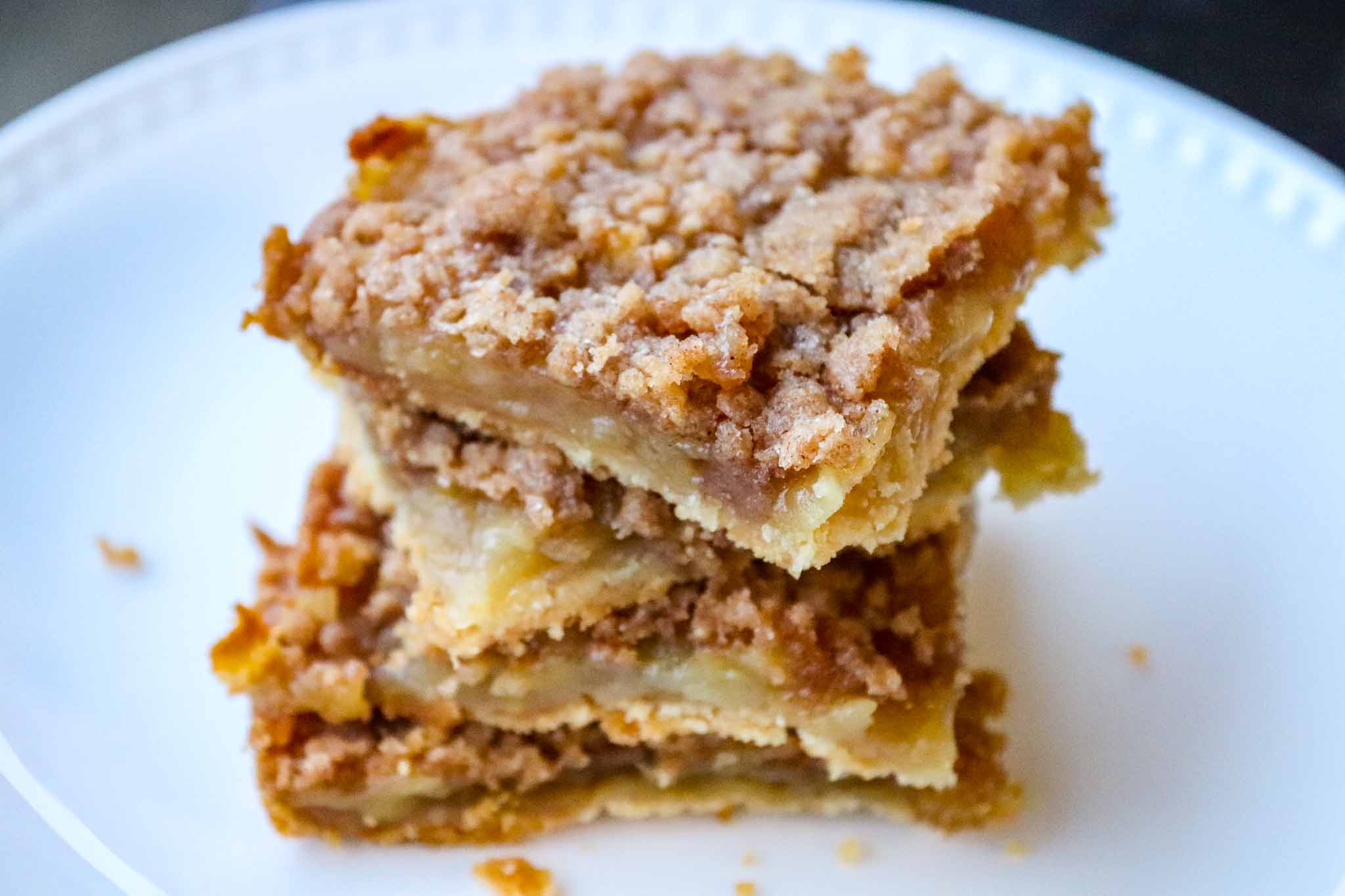 Shortbread crust – I have never had another crust that was this delicious. The crust makes the bar POP! Just a few simple ingredients and you have shortbread. I want to make shortbread with everything to be honest.
Apple filling – When I say that these apple bars are delicious, it's all because of this apple filling. Using fresh apples will make them so so good.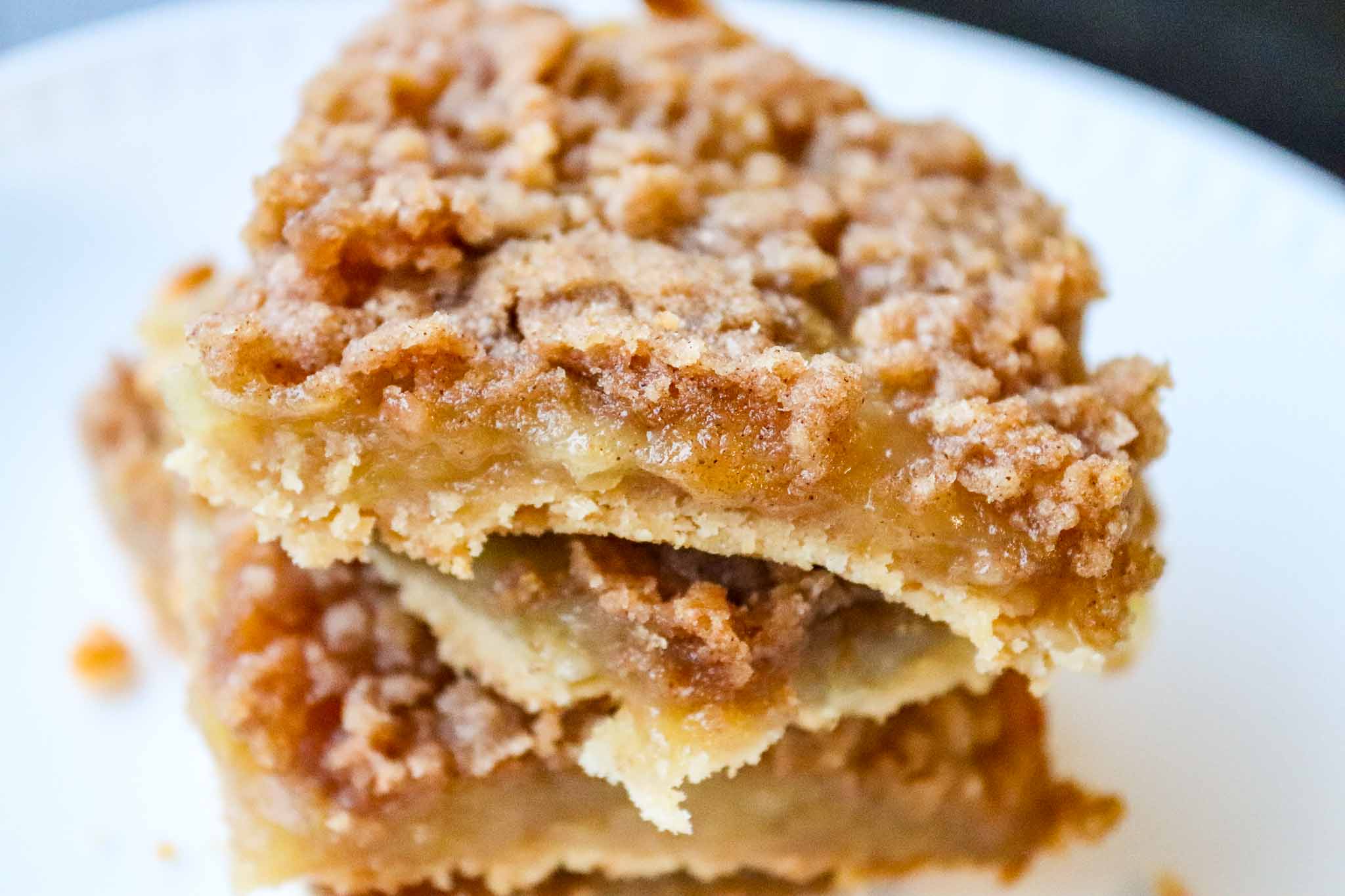 Crisp topping – Last, but not least is this yummy crisp topping. Enjoying the topping to this apple pie will be something you'll want to do over and over again. You might even consider making this topping for other recipes.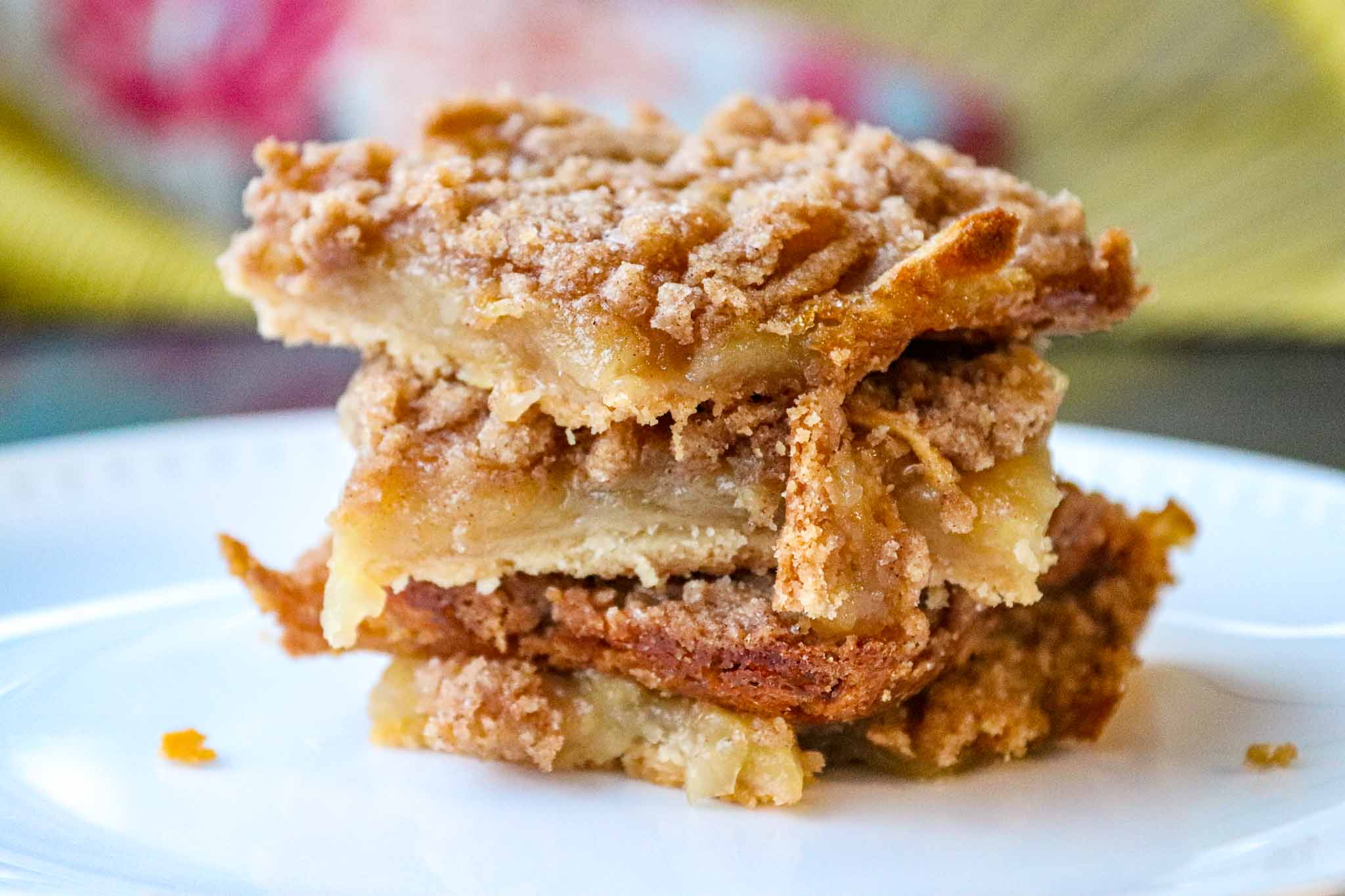 This recipe is one that you can pass on for generations. I like to make a double batch and freeze one of them. It's nice to be able to pull some out and enjoy them whenever you want.
Plus, it saves time and energy when you make double batches of something. If you enjoyed making this recipe, make sure you leave a comment below.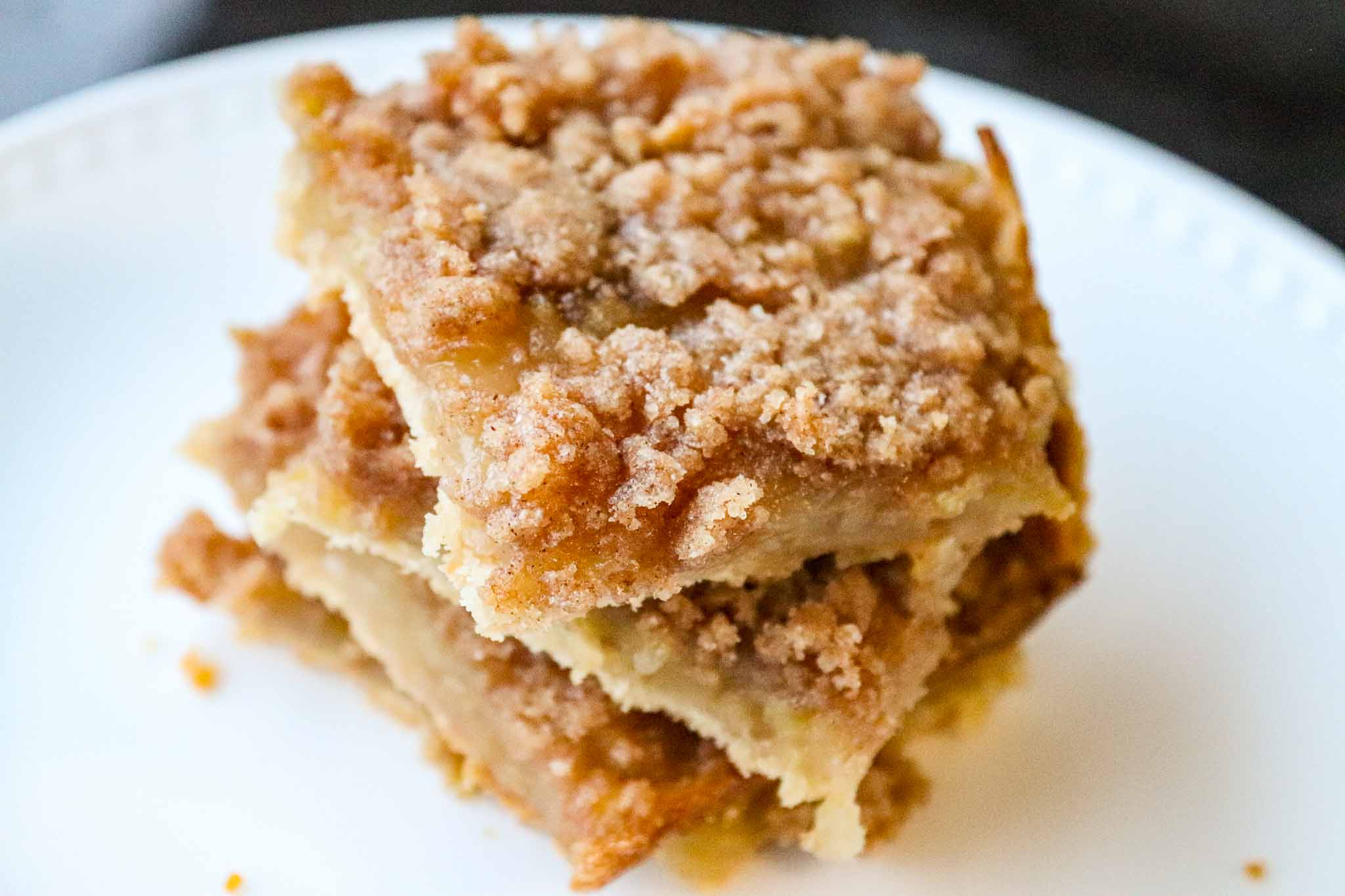 Be sure to try out these bars variations too!
Easy Valentine's Day Cookie Bars
Easy and Yummy Lemon Lime Bars
Christmas Sugar Cookie Bars – Fun Treat For The Holidays!
Easy Layered S'mores Dessert Cookie Bars
Yield: 12 Bars
Easy Apple Pie Bars
Prep Time: 25 minutes

Cook Time: 45 minutes

Total Time: 1 hour 10 minutes

This apple pie bars are so good! Made with fresh apples, its a fun and yummy snack that you can grab and go!
Ingredients
SHORTBREAD CRUST
• 1/2 cup unsalted butter, room temperature
• 1/4 cup light brown sugar, packed
• 1/2 teaspoon pure vanilla extract
• 1 1/4 cups all-purpose flour
APPLE FILLING
• 4 cups apples peeled, cored and thinly sliced (about 4-5 medium apples)
• 2 Tablespoons all-purpose flour
• 1/4 cup granulated sugar
CRISP TOPPING
• 1/2 cup light brown sugar, packed
• 1/4 cup granulated sugar
• 3/4 cup all-purpose flour
• 1 teaspoon ground cinnamon
• 1/2 teaspoon salt
• 6 tablespoons chilled butter, cut into 1/2-inch cubes
Instructions
SHORTBREAD CRUST
Preheat oven to 350º F. Line a 8×8 pan with parchment paper, leaving extra hanging over the ends, spray with cooking spray.

In a large mixing bowl, beat together the butter and sugar until light and fluffy, about 2-3 minutes. Add vanilla and mix until combined. Add flour and mix until combined and dough is crumbly.

Press dough evenly into bottom of prepared pan.

Bake for 12-14 minutes, until dough is slightly puffed. Remove from oven and set aside, maintain oven temperature.

APPLE FILLING
Peel, core and chop apples into slices (this applepeeler/corer does the job in minutes). In a large bowl, combine apples, flour and sugar. Mix until apples are thoroughly coated.

Arrange apples on baked crust.

CRISP TOPPING
In a medium bowl, mix together first five ingredients. With a pastry cutter or two knives, cut in butter until mixture is crumbly. Spread topping over apples in an even layer.

Bake uncovered at 350º F for 45 minutes, or until topping is golden and apple mixture is bubbly. Let cool, lift apple crisp using the extra parchment paper at the ends as handles, and cut into bars.

Notes
1. Use crisp or tart apples such as Granny Smith and Honeycrisp (or mix them!) Avoid sweeter apples (like Macintosh) as it will make the filling mushy (but still good lol).

2. Store apple crisp bars in an airtight container in the refrigerator or at room temperature for up to 5 days.








Nutrition Information
Yield
12
Serving Size
1
Amount Per Serving Calories 322Total Fat 15gSaturated Fat 9gTrans Fat 0gUnsaturated Fat 5gCholesterol 36mgSodium 155mgCarbohydrates 46gFiber 2gSugar 25gProtein 3g
Hi! I'm Nellie. I am a busy mama of three, wife to my high school sweetheart who loves to cook, workout and stay organized! I love to share helpful printables, the best recipes and fitness tips for the modern mom. I strongly believe that every mom can feed their family well, take proper care of themselves and have fun along the way! Read my story.
Get comfortable and be sure to come hang out with me on social. Don't grab your free fitness journal before you go!