This amazing Blueberry Lemon Cake is perfect for breakfast or anytime! Featuring fresh blueberries in a light cake, you will love this recipe!
It's not every day you make a Blueberry Lemon Cake. However, if you're going to make one, then it better be delicious! My recipe for this cake is delicious in every way and the big secret is that it's easy to make.
Putting the flavors of blueberry and lemon together is a smart move! The flavors mix well together and they are equally delicious.
Blueberry Lemon Cake
This is one of those recipes that you make for breakfast on a Sunday and then everyone enjoys it for the rest of the week. You will catch me enjoying mine with a nice hot cup of coffee.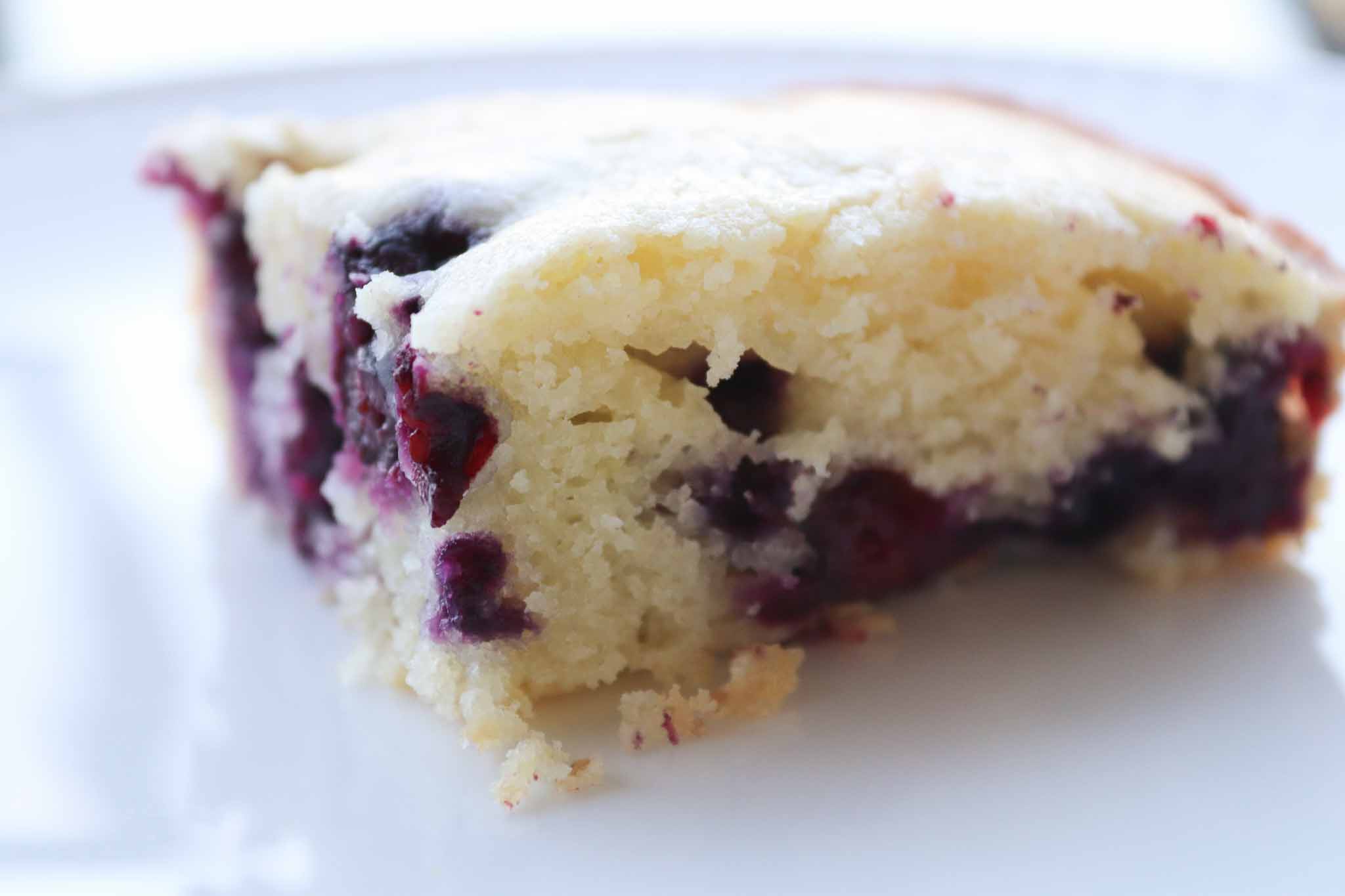 This lemon cake also makes an excellent dessert and can easily be broken apart for smaller kids. You just really have to choose what you make this cake for because I can promise you that everyone will enjoy it.
Why Do Blueberries Sink in Your Cake?
Once you've made this Blueberry Lemon Cake, you may be wondering why the blueberries are sinking in your cake. If you have used baking soda in the cake batter, then the blueberries are going to sink into the cake. A good way to avoid this is to coat them in flour first!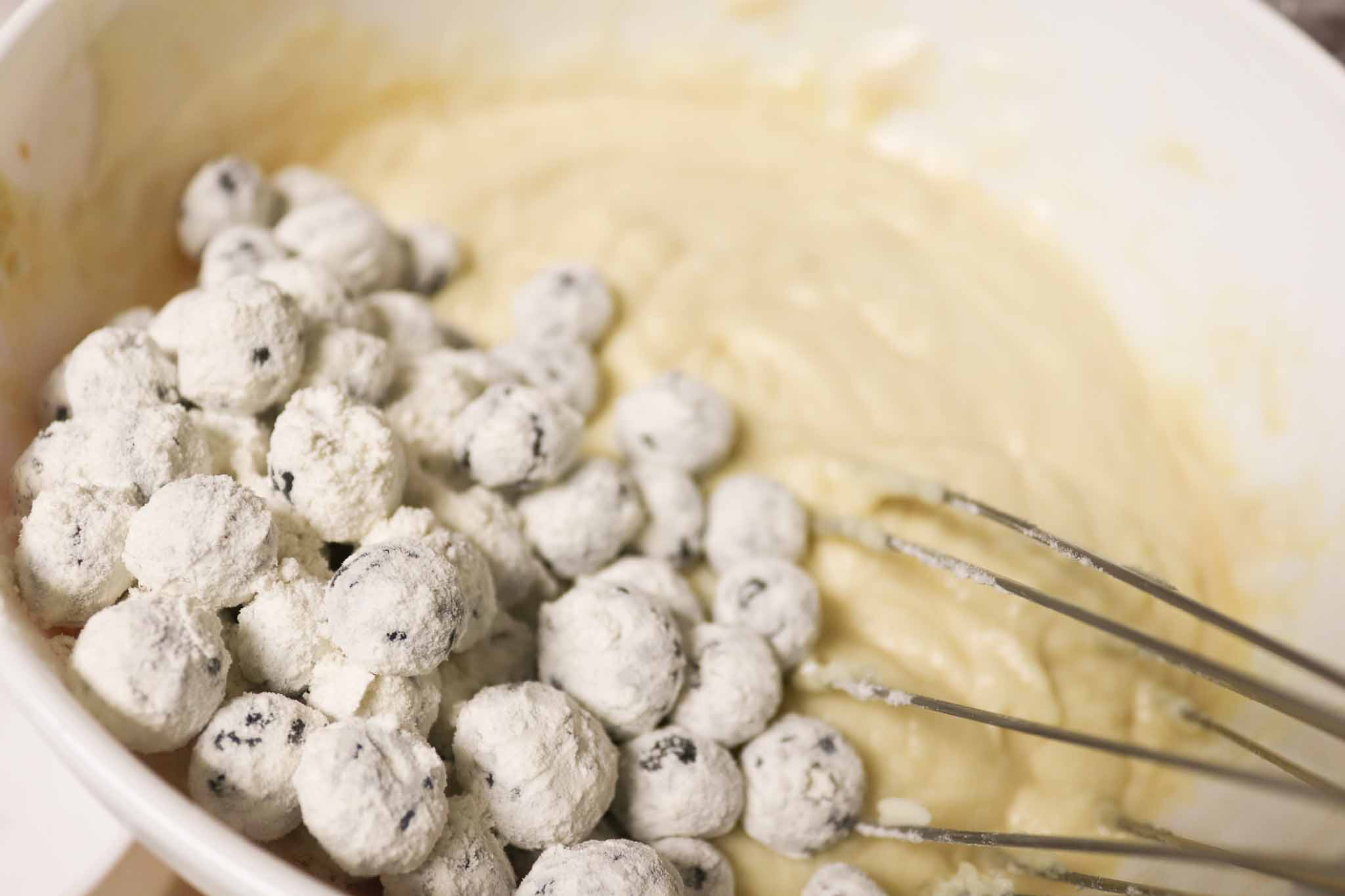 The good thing is that you can still taste the blueberries and the cake still tastes delicious.
Should You Bake with Frozen or Fresh Blueberries?
You may be wondering which is better to bake with. Do you use frozen blueberries or fresh blueberries? Frozen blueberries are a favorite in baking because they may not sink in the dish you're making.
However, most of the time, it doesn't matter whether you're using fresh or frozen. It's a matter of preference. If you have blueberries in your freezer, then don't be afraid to use them up.
If you need a new dessert to make for your family, then it's time to give this Blueberry Lemon Cake a try. It's easy to freeze too, so don't be afraid to make a double batch of it.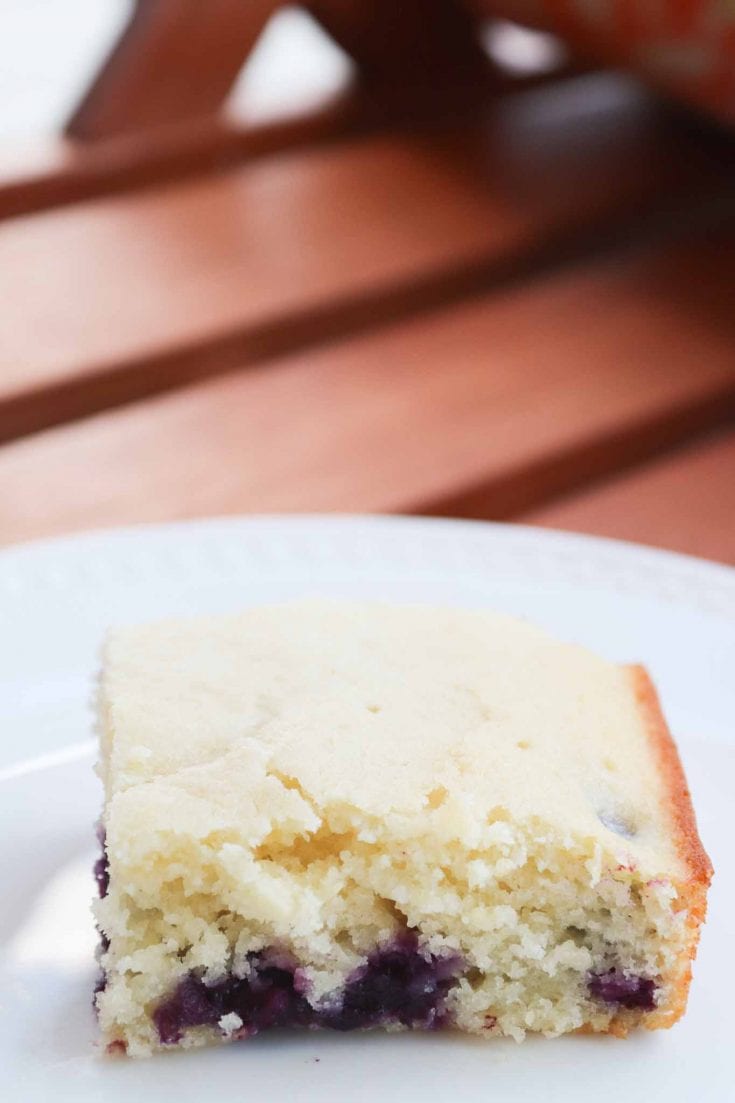 Yield: 12
Easy Blueberry Lemon Cake
Prep Time: 20 minutes

Cook Time: 40 minutes

Total Time: 1 hour

This amazing and easy blueberry lemon cake is super easy to make and it so yummy for breakfast or anytime!
Ingredients
• 1/2 сuр buttеr
• 1 lemon (zеѕtеd аnd juісеd)
• 1 cup ѕugаr
• 1 еgg
• 2 tеаѕрооnѕ vаnіllа
• 2 cups flour (set аѕіdе 1/4 сuр flour fоr thе blueberries)
• 2 tеаѕрооnѕ bаkіng powder
• 1 1/2 tеаѕрооnѕ ѕаlt
• 2/3 сuр buttеrmіlk
• 2 cups frеѕh bluеbеrrіеѕ
Instructions
Preheat oven to 350 degrees F. Spray a 9×9 inch pan with non stick cooking spray.
With a hand mixer or whisk, combine the butter, lemon zest as well as the juice from the lemon, and sugar until well combined and creamy.
Add your egg and vanilla to the mixture, and continue to mix until all the ingredients are well combined.
Whisk in your flour (reserving 1/4 cup of it for the blueberries), baking powder, and salt, until the wet is fully combined with the dry ingredients.
Mix in the buttermilk with whisk.
In a separate bowl, toss the fresh blueberries with the 1/4 cup flour, until they are all lightly coated.
Fold the blueberries into the batter, until fully combined.
Spread the cake batter into your prepared 9×9 inch pan, evenly.
Place in oven and cook for 35-40 minutes.
Remove from oven and let it cool for about 10
minutes.
Cut and serve.

Nutrition Information
Yield
8
Serving Size
1
Amount Per Serving Calories 117Total Fat 0gSaturated Fat 0gTrans Fat 0gUnsaturated Fat 0gCholesterol 0mgSodium 1mgCarbohydrates 25gFiber 1gSugar 0gProtein 3g
Hi! I'm Nellie. I am a busy mama of three, wife to my high school sweetheart who loves to cook, workout and stay organized! I love to share helpful printables, the best recipes and fitness tips for the modern mom. I strongly believe that every mom can feed their family well, take proper care of themselves and have fun along the way! Read my story.
Get comfortable and be sure to come hang out with me on social. Don't grab your free fitness journal before you go!