Running a race soon? Check out these must have items for every race! Sharing all of the things you need to have in your fanny pack!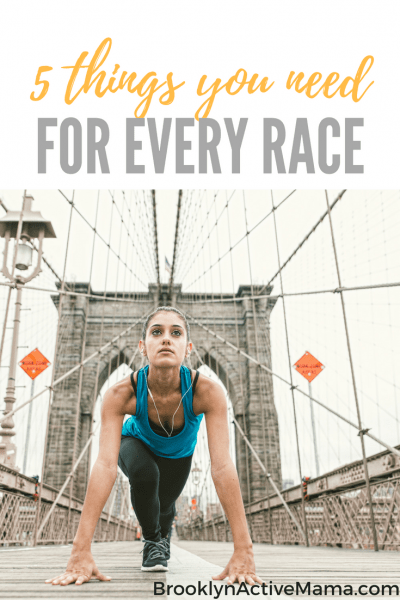 Elevating Your Race Experience: The Ultimate Fanny Pack Guide for Marathoners
Every runner knows that preparation is key to having a memorable race experience. What you pack in your fanny pack can make a significant difference in how you feel during the race and after crossing the finish line. When I began my journey with 5Ks, I thought a bottle of water would suffice. However, as I ventured into 10Ks, half-marathons, and full marathons, I realized that optimizing my fanny pack was essential for an enjoyable run. Living in New York City, where the marathon experience is like no other, I've refined my packing list over the years. Here are my go-to items that I never leave home without.
Mini Battery Charger: Keep the Tunes Rolling
Running with music is non-negotiable for me; it's my motivation and my companion. But what happens if your phone battery dies in the middle of your race playlist? To ensure that I never run out of tunes, I pack a mini battery charger, small enough to fit in my hand and by extension, my fanny pack or tights pocket. I coil the charging cord tightly and stow it alongside the charger. Whether or not I end up needing it during the race, it's incredibly helpful for those moments post-race when I need to contact friends or family.
Chapstick: Comfort for Your Lips
You'd think that chapped lips would only be an issue in colder weather, but even in warm temperatures, lips can get dry. Comfort is key when you're pushing your body to its limits, so I always have a chapstick dedicated exclusively to my running adventures. It permanently resides in my fanny pack, ready to keep my lips moisturized throughout the race.
Tylenol: Headaches Be Gone
While medical tents are commonly found along race routes, particularly for longer distances, they aren't omnipresent. As someone who tends to get headaches during and after long runs, I find it essential to pack Tylenol. I place two pills in a mini Ziploc bag or wrap them in a paper towel, folding it multiple times for compact storage. It's better to have it and not need it than to need it and not have it.
Cash: Because You Never Know
Living and running in New York City provides its own set of opportunities—like stopping at a Central Park hot dog vendor for a refreshing bottle of water during a race! I always carry some cash in my fanny pack. It's there exclusively for my races and has come in handy on multiple occasions.
Wipes: A Lifesaver in Sticky Situations
Whether it's a mid-race bathroom break or a way to freshen up in the sweltering heat, wipes are an indispensable part of my fanny pack arsenal. One word: Port-a-potties. Trust me, you don't want to be caught in a race without them. I usually place a handful in a Ziploc bag, folded to maximize space.
Bonus: Antibacterial Gel/Spray/Lotion
Last but definitely not least, an antibacterial solution is a must-have for obvious reasons—again, the port-a-potties. In the era of heightened awareness around hygiene, having a small bottle of antibacterial gel can give you peace of mind when you're miles away from the nearest sink.
So there you have it—my comprehensive guide to packing the perfect fanny pack for race day. This kit has been optimized through years of running experience in the Big Apple, and it never fails to enhance my race day experience. Tailor it to your own needs and you'll find that a well-packed fanny pack is almost as essential as a good pair of running shoes. Happy running!
Check out some more running posts before you go!
What is the #1 thing you need for every race?
Hi! I'm Nellie. I am a busy mama of three, wife to my high school sweetheart who loves to cook, workout and stay organized! I love to share helpful printables, the best recipes and fitness tips for the modern mom. I strongly believe that every mom can feed their family well, take proper care of themselves and have fun along the way! Read my story.
Get comfortable and be sure to come hang out with me on social. Don't grab your free fitness journal before you go!