Some days it is super easy to jump out of bed and go for run, and sometimes it's brutally difficult.
Some days I wake up ready to go for some miles, or I'm in the house and I go for a run to clear my mind or escape my super duper amazing family (:))…but there are some runs that are mandatory–like for training, that can be difficult to even get through. There are even times when actual races can be difficult to get through. Today I'm sharing 9 of the mantras and tactics that I use to get me through my run, I may not use all nine, but in a particularly difficult race, I might just.
I've done this before: If you are using mantras this isn't your first rodeo. Think about the good runs you have had and KNOW you can do it again!

Step by step: All you have to do is keep pushing forward.

Interval celebrations: Sometimes I celebrate at the first mile, sometimes I celebrate at the end of the block. Set mini goals during your run and celebrate them!

I'm stronger that all of it: Know that you are stronger than all that you can been through, and you are stronger than this run.

The hay is in the barn: When I got to the start line of my first marathon getting ready to run 26.2 miles through NYC, I was SO nervous. However, a coach's great advice kept me sane–the hay is in the barn. I had put in 16 solid weeks of training. I could do this.

____________ is waiting for me at the finish line: Is it your family? A cheeseburger? A really amazing medal? Or simply just self accomplishment? Go get it!

Make a mental race buddy: There will be folks that are the exact same pace you are that will be with you the whole time. Stay focused on them for inspiration, and if they fall behind–find another!

If it was easy everyone would do it: There is a reason why everyone is not a runner, you are already beating everyone by getting out there!

The body achieves what the mind believes: The mind is SO powerful. Sometimes all it takes is a mind reset in order to push forward just a bit more.
I am teaming up with my FAVORITE running bloggers to share all of our favorite running mantras with you! Get your motivation and keep pushing forward with the following blog posts: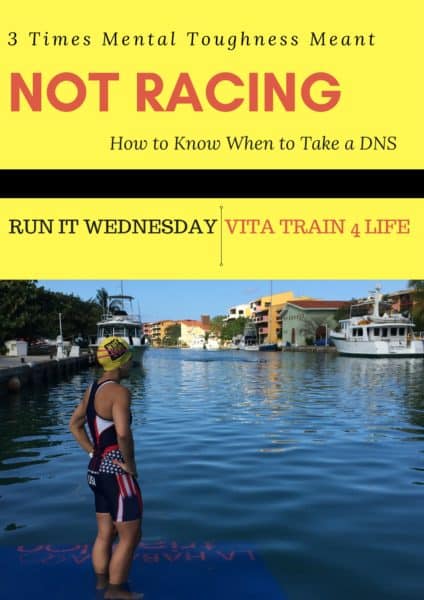 Get through your next run with these mantras from @HappyFitMama, @CarlyPizanni, @ThisRunRecipes!
What do you say to yourself while running? What is your favorite motivational quote?
Hi! I'm Nellie. I am a busy mama of three, wife to my high school sweetheart who loves to cook, workout and stay organized! I love to share helpful printables, the best recipes and fitness tips for the modern mom. I strongly believe that every mom can feed their family well, take proper care of themselves and have fun along the way! Read my story.
Get comfortable and be sure to come hang out with me on social. Don't grab your free fitness journal before you go!