Have you ever wondered what makes for a happy life? Our idea of happiness is all very personal but here are some daily habits for a happy life. This free printable can be helpful for ideas to help you when you need to get your spirits up.
I've got a fun printable here that gives you 30 habits for a daily life. Plus a fun printable that you can put up in your home or office as a great reminder!
Some of strategies include:
Be grateful
Don't gossip
Eat mindfully
Exercise daily
Get more sleep
Breathe deeply
Plan your week
Wake up earlier
Reward yourself
Invest in yourself
Drink more water
Practice self-care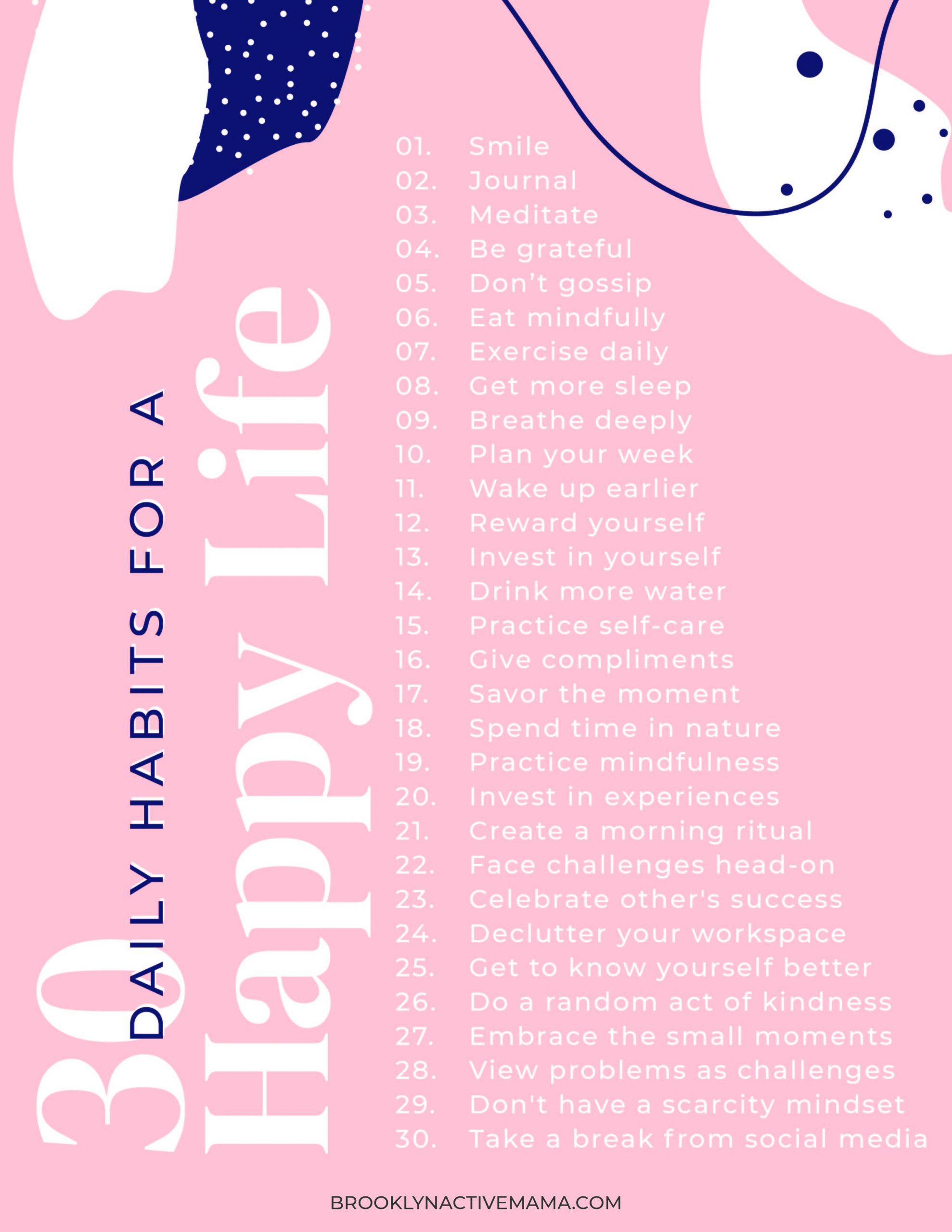 These are all super easy things you can implement in your life for happiness. I've also included printable checklist that you can follow.
Sometimes you need a little pick me up, or you are feeling blah and don't know quite what to do to feel better. This list is helpful for that. It's my hope that you find something on the list to implement in your life for happiness.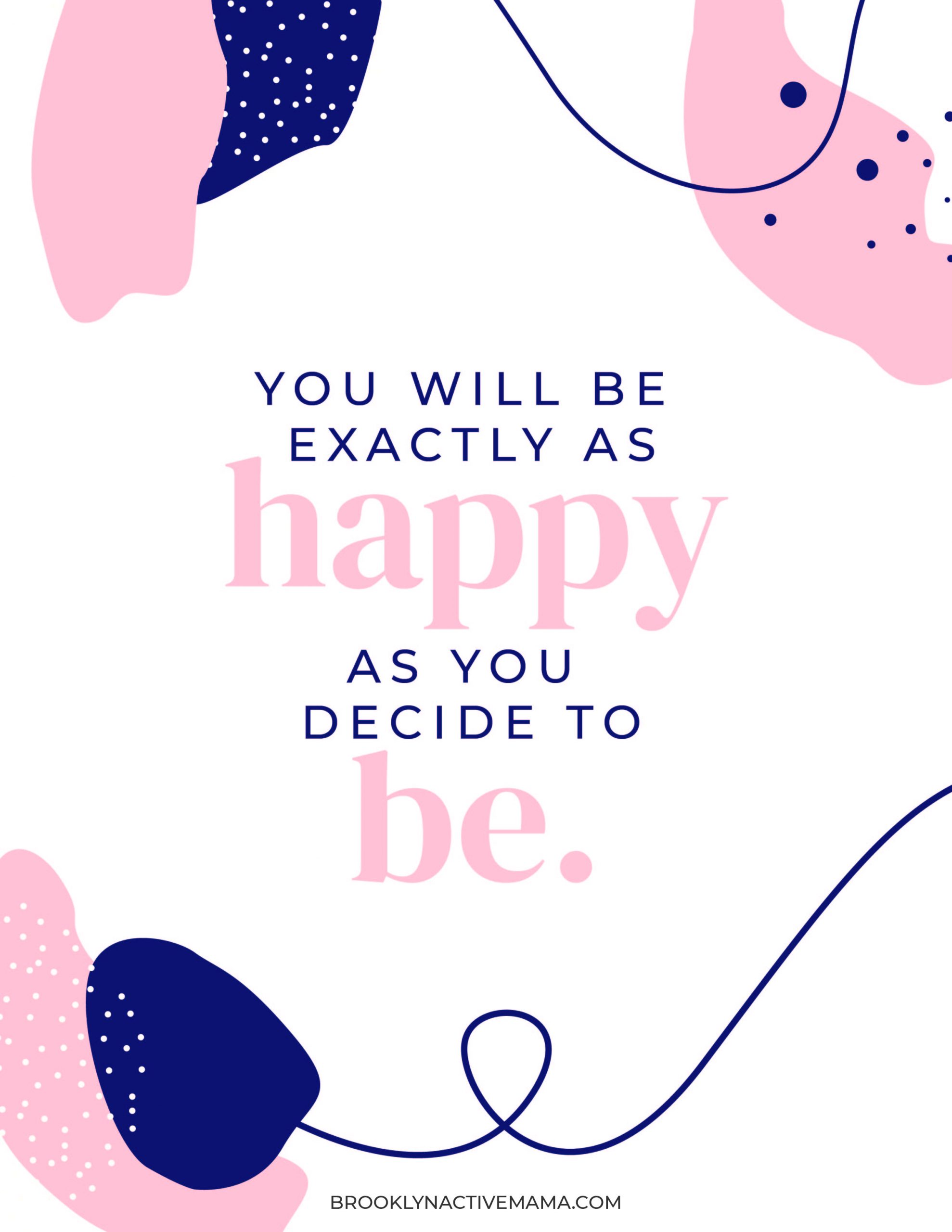 Print this happiness list and keep it with you to access daily! I hope this is a great way for you to help change your life for the better!
I personally know that I should do a lot of the things on this list, but I never prioritize them! Sometimes it's a challenge, but I'm going to do my best to start doing these things in order to live a happier life. Check below for the free printable so you can start your journey today.
What steps have you taken in your own journey for happiness? Feel free to share below.
There may be something on this list that you might now have tried before. Whatever it is, I hope it's helpful.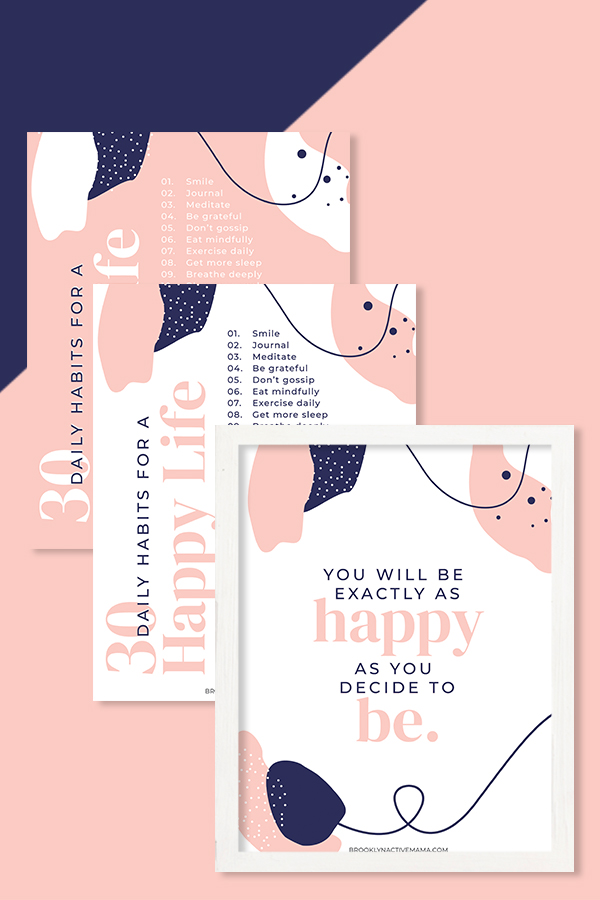 Grab your free printable with 30 ways you can live a happy life as well as a free printable for your office — here!