Have you ever realized that you need to get better sleep? Today I've got a free printable better sleep guide for you to get better rest tonight!
My sleep has been quite interesting these days. It's crazy unpredictable. One night I'm up in the middle of the night endlessly scrolling or another night I'm up because the kids made a random noise and I'm unable to fall back asleep.
Since we have all been home all the time, it's been hard to stay on any kind of consistent schedule.
One thing I've learned though is that if I pay close attention to my bed time routine I often have a really good sleep as a result.
Better sleep guide
Today I'm sharing with you a really great guide to getting better sleep. This guide includes
Night affirmations: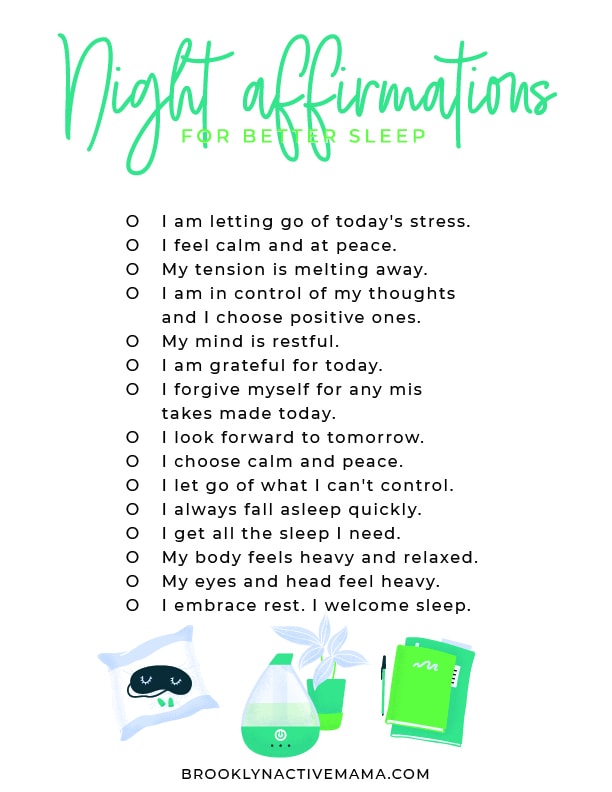 These are some great sayings that you can say to yourself that gets you ready for a good night's rest. These include the following affirmations:
O I am letting go of today's stress.
O I feel calm and at peace.
O My tension is melting away.
O I am in control of my thoughts and I choose positive ones.
O My mind is restful.
O I am grateful for today.
O I forgive myself for any mistakes made today.
O I look forward to tomorrow.
Plus more! You can say all or whichever ones that resonate with you.
Diffuser Blends to help you sleep
The guide includes some of really great precise combinations of scents to help you relax.
Yoga Poses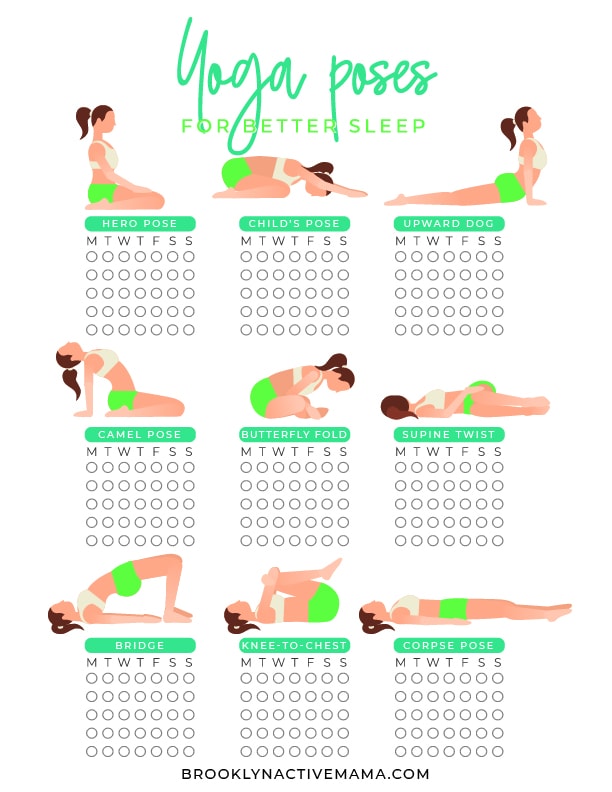 Did you know some well intentioned stretching can make a WORLD of difference when it comes to sleep?
In this guide I have included some great yoga poses you can do right before sleep.
This guide includes:
Child's pose
Bridge pose
Butterfly fold
Supine twist
Hero pose
And more! There is even a daily tracker for you to keep up with your practice!
Finally there is a sleep tracker for every day of the week. It will help you identify patterns and maybe help you see any adjustments that you need to make.
If you liked this better sleep guide free printable be sure to check out these posts!
Six Effective Self Care Apps You Need To Try Today
Happiness Hacks To Turn Your Day Around – Free Printable
Basic Tips For Planning The Day + A Free Printable Daily Planner
How To Thrive While Stuck At Home (Free Checklist Printable)
9 Page Free Weekly and Monthly Meal Planning Printable
Hi! I'm Nellie. I am a busy mama of three, wife to my high school sweetheart who loves to cook, workout and stay organized! I love to share helpful printables, the best recipes and fitness tips for the modern mom. I strongly believe that every mom can feed their family well, take proper care of themselves and have fun along the way! Read my story.
Get comfortable and be sure to come hang out with me on social. Don't grab your free fitness journal before you go!