I've always been pretty amazed at the power of Yoga. It is definitely not my strongest form of exercise but it is for sure the most transformative. I was really excited for class with Kristen McGee so I got up really early on a Saturday morning to travel to the upper west side for class.
The event was hosted by Snapware which is a really great storage solution for on the go meal planning and food storage in general. Lately, I've been getting very creative with my lunches that I take to work everyday, so I was excited to learn about these new products!
Yoga
I had the tightest of hamstrings before coming to class so I was nervous and excited to really stretch out the way I needed to. I walked in got settled and was so excited to see some of my local runner friends including Kimberly from Kooky Runner, Nicole from Fitfulfocus and Stephanie from Football Food and Motherhood. We chatted for a bit and just like that it was time for class.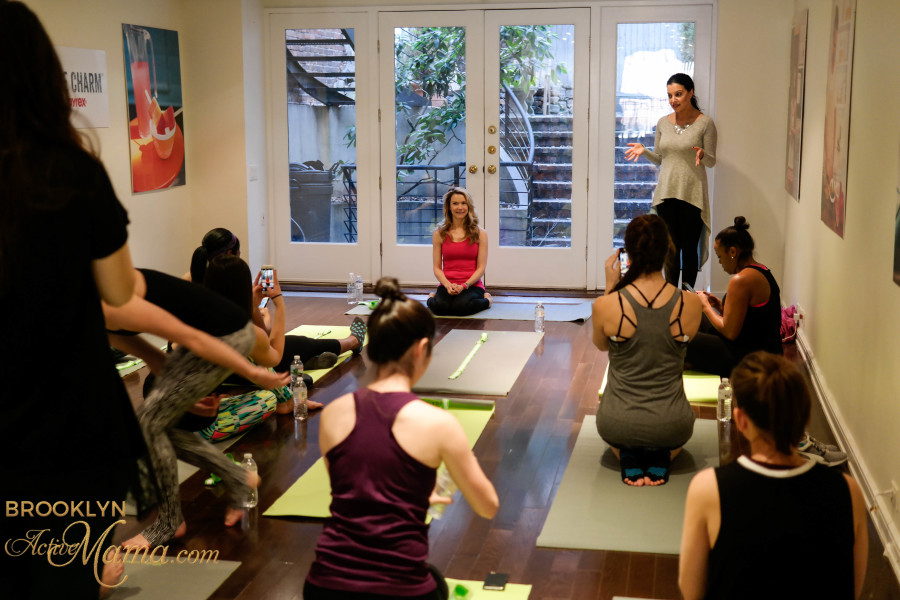 Kristin immediately got the room relaxed and ready to practice. Class was really good, tough and a bit unforgiving. Whenever it felt like it was too much I went into child's pose for a bit to gather my bearings. What I love about Kristin's class is that I never feel too overwhelmed with the movements her visuals really help me to tap into what is going on my body. She also comes around and adjusts us as necessary–that extra inch or two makes a huge difference in a stretch!
The 60 minutes went by entirely too quickly about before you know it we were done and more limber than ever (at least I was!). We were able to discuss all about the Snapware line and how we can use it to be proactive in our meal planning.
We enjoyed a yummy breakfast afterwards and we all got to chat some more about local races and how much better we felt in general.
Meal Prep
Did you know you can make full meals in your Snapware? Check out this overnight oats recipe!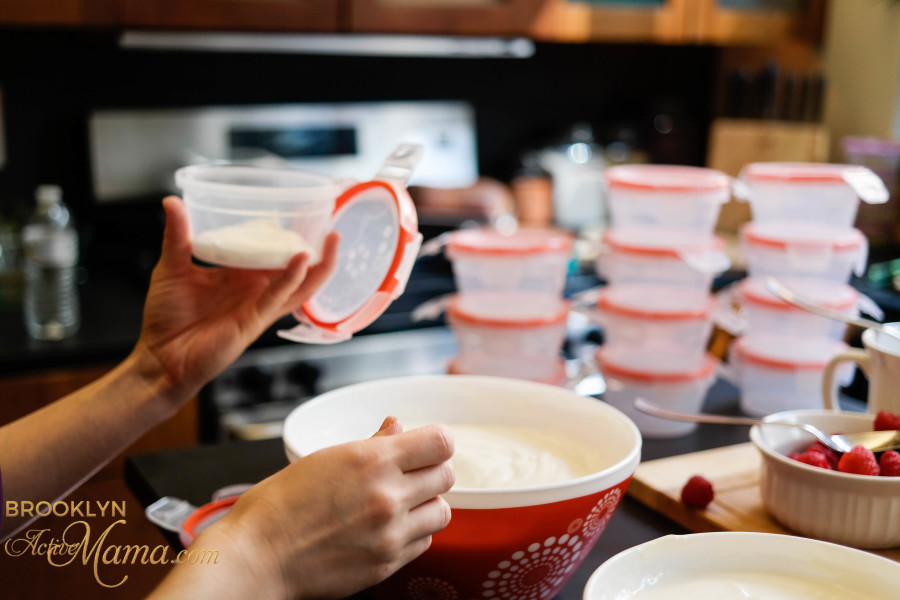 ½ cup Greek yogurt, any flavor

¼ cup

cook quinoa OR raw oats

¼

cup fresh berries or bananas

½ Tbsp honey or maple syrup

Dash of cinnamon (optional)
INSTRUCTIONS:
Combine ingredients in a Snapware
®
Total Solutions
™
Glass Food Storage container. Attach lid and store in
the refrigerator until morning. This will keep for a few
days. Experiment with adding other flavors, such as
cocoa powder, whey protein or mixing different
yogurt varieties.
Mix all the ingredients together and let time do the rest. This delicious breakfast
couldn't be simpler.
Mix-and-Match Salads
With a variety of ingredients for different food groups, you can mix-and-match to create
a different salad combination all week. Your prepped ingredients will stay fresh stored in
Snapware in the refrigerator.
INGREDIENTS:
BEANS: Kidney, garbanzo or white beans, or lentils

PROTEIN: Cubed cooked chicken, tofu, flaked

salmon or tuna

GRAIN: Quinoa, barley, brown rice, cooked whole

wheat pasta

VEGETABLES (lightly blanched or steamed):

Cauliflower, broccoli, carrots, beets, asparagus

CHEESE: Parmesan, feta, Swiss, cheddar, goat

GREENS & HERBS: Basil, parsley, spinach, arugula,

mixed greens

DRESSING: Olive oil, balsamic vinegar, champagne

vinegar, red wine vinegar, lemon juice
INSTRUCTIONS: Layer ingredients of your choosing in a Snapware® Total Solutions™ Glass FoodStorage container, creating different combinations to make exciting salads to enjoy throughout the week.
For the dressing, mix oil and vinegar of your choice in a 1-cup Snapware® TotalSolutions™ Glass Food Storage container; adjust ratio to taste.
Thank you again to Kristen McGee and WorldKitchen for a fabulous yoga class and day of fun!
[Tweet "A #yoga class with @KristinMcGee with Meal Planning tips from @WorldKitchenLLC #BendandSnapware"]
What makes a Yoga class really good in your opinion?
Hi! I'm Nellie. I am a busy mama of three, wife to my high school sweetheart who loves to cook, workout and stay organized! I love to share helpful printables, the best recipes and fitness tips for the modern mom. I strongly believe that every mom can feed their family well, take proper care of themselves and have fun along the way! Read my story.
Get comfortable and be sure to come hang out with me on social. Don't grab your free fitness journal before you go!