Are you looking for some tips for saving money on Thanksgiving dinner? Depending on the types of food you buy, thanksgiving can run you a pretty penny! Today I'm sharing some easy tips that will save you some cash PLUS I'm helping you and your kids get into Thanksgiving mode with these awesome thanksgiving lunchbox notes.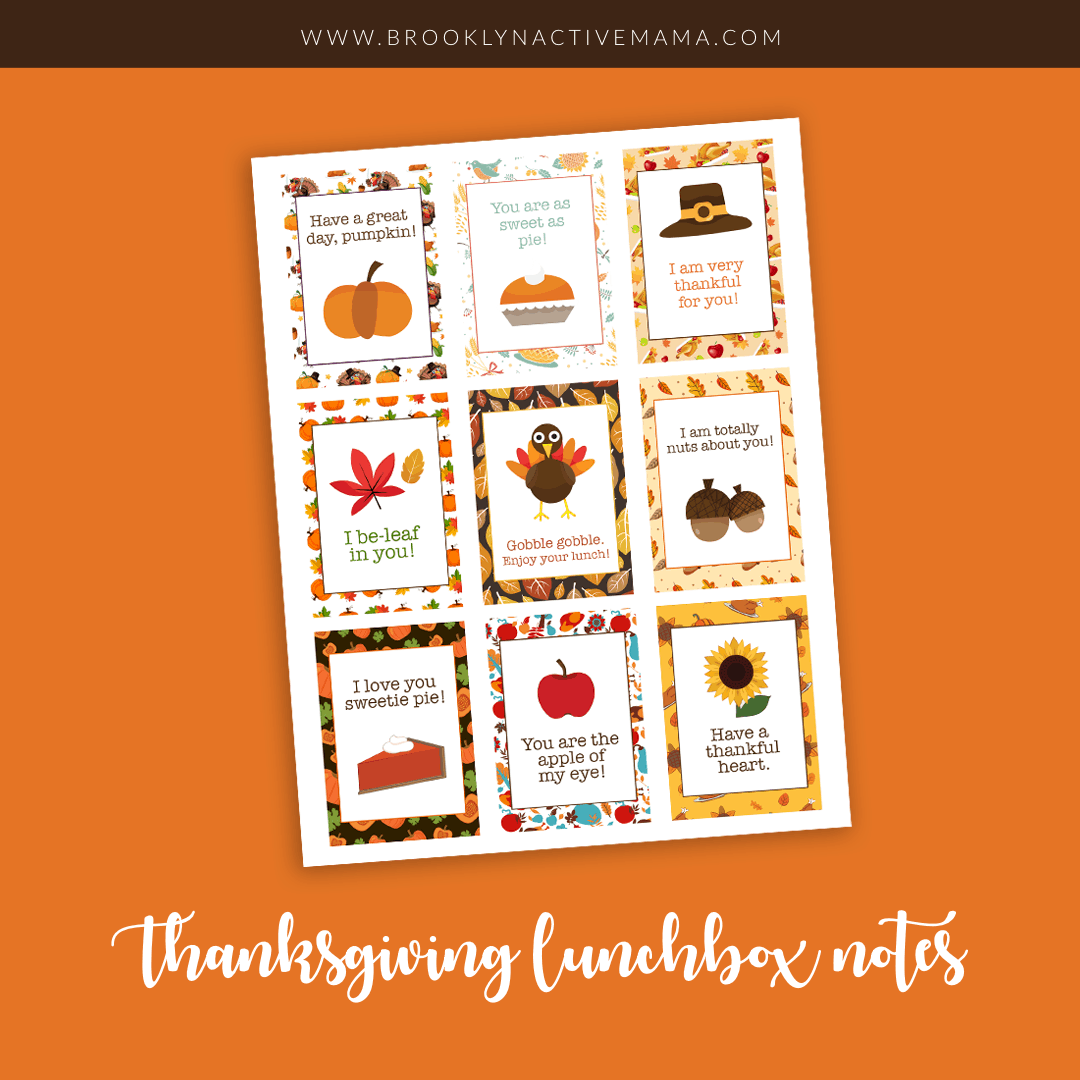 The Joy of Spreading Holiday Cheer with Thanksgiving Lunchbox Notes
Imagine the delight on your child's face when they open their lunchbox to find not just their favorite sandwich or snack, but a heartfelt note reminding them of what they mean to you. Now, amplify that sentiment with the festive charm of the holiday season. Thanksgiving lunchbox notes are a creative and engaging way to make the holidays even more memorable for your loved ones, especially the younger ones. But the fun isn't limited to kids; even adults can get in on this charming tradition. Here's why using Thanksgiving lunchbox notes is such a joyful experience.
Building Anticipation for the Big Day
As Thanksgiving Day approaches, the excitement in the air is palpable. The notes can serve as little reminders of the fantastic family time that's soon to come, building anticipation and making everyday lunches feel like a special part of the holiday season. Whether it's a countdown to Thanksgiving or clues about the delicious dishes you'll serve, these notes make each day leading up to the holiday more exciting.
The Element of Surprise
One of the best parts about Thanksgiving lunchbox notes is the surprise factor. Slipping a note into a lunchbox or bag is a simple act, yet it's one that sparks joy and wonder. Imagine your child trading notes with their friends or your spouse sharing their note with coworkers. It's a delightful mystery that adds a bit of intrigue to their regular routine.
A New Layer of Connection
The holidays are a time for family, gratitude, and togetherness. A handwritten note sharing what you're thankful for, or expressing love and appreciation, deepens emotional bonds. It's like sending a little piece of your heart along with them as they go about their day. For those of you who love to cook and care for your children, you can even tie in the lunchbox notes with the homemade treats you pack, making it a full circle of love and care.
Infusing Creativity into the Tradition
One of the most enjoyable aspects of using Thanksgiving lunchbox notes is that they allow for endless creativity. Whether you're a DIY aficionado who loves crafting or someone who prefers printables, there's a myriad of ways to create these notes. You could go all out with turkey drawings, fall leaves, and pumpkin illustrations or keep it simple with just words. The sky's the limit when it comes to how you can make this tradition your own.
A Family Affair
Why not make the creation of Thanksgiving lunchbox notes a family activity? It can serve as a pleasant break from planning the holiday meal or arranging the perfect side dishes. Gather around the table with some colored pens, stickers, and maybe some holiday-themed stamps, and let everyone create a note or two. It's a fantastic way for kids to contribute to the holiday preparations in a way that's fun and age-appropriate for them.
Emotional Impact and Lasting Memories
Sometimes it's the smallest gestures that leave the most lasting impressions. A heartfelt Thanksgiving lunchbox note can turn an ordinary day into a memorable one, providing not just a mid-day pick-me-up but also a keepsake that can be cherished for years to come.
The act of including Thanksgiving lunchbox notes during the holiday season is a practice loaded with fun, love, and the spirit of togetherness. It's a tradition that's as fulfilling for the person creating the notes as it is for the person receiving them. And given how simple it is to incorporate into your holiday season, there's every reason to start if you haven't already. Happy note-writing, and may your words bring joy and warmth to your loved ones this Thanksgiving!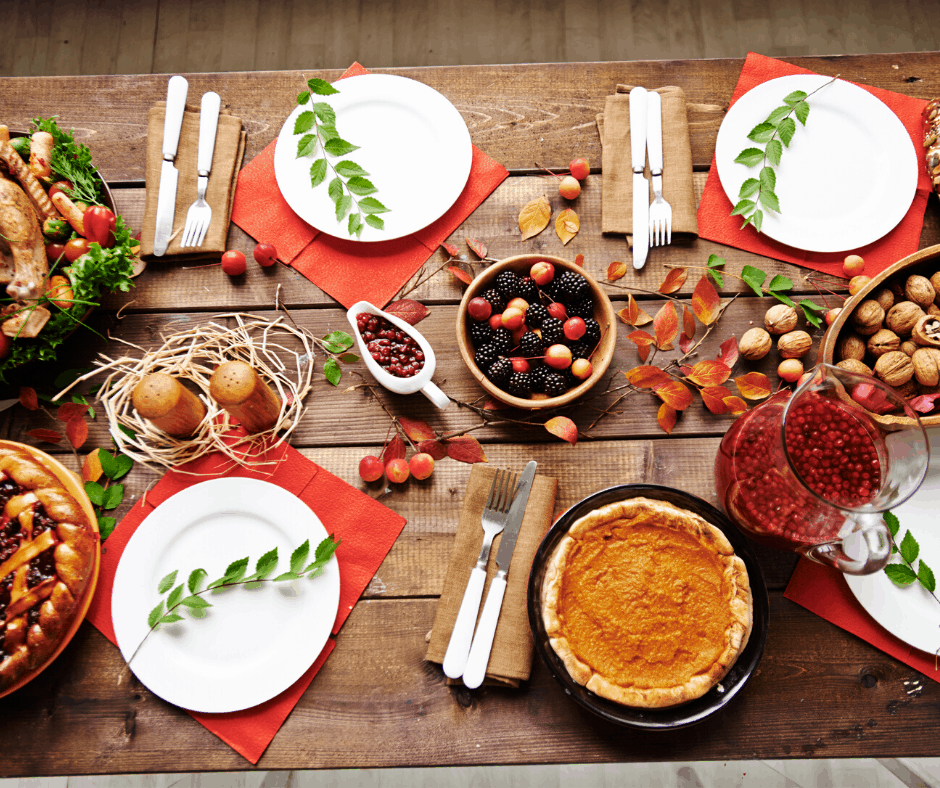 Free Thanksgiving Lunchbox Notes
Thanksgiving is such a great time to be festive and why not celebrate that in the kids lunch boxes? Don't forget these 10 Nut Free and Sandwich Free Lunch Box Ideas For Kids & these Five Delicious School Lunch Ideas To Pack and Go and stick these really cute thanksgiving lunchbox notes in there for the beginning of these holiday seasons. Or you can stick them on to their snacks if they eat school lunch!
Some of the messages that are included in the printable:
Have a great day, pumpkin!
You are as sweet as pie!
I am very thankful for you!
Gobble, Gobble: Enjoy Your lunch
and more!
What are some more fun Thanksgiving Printables to try?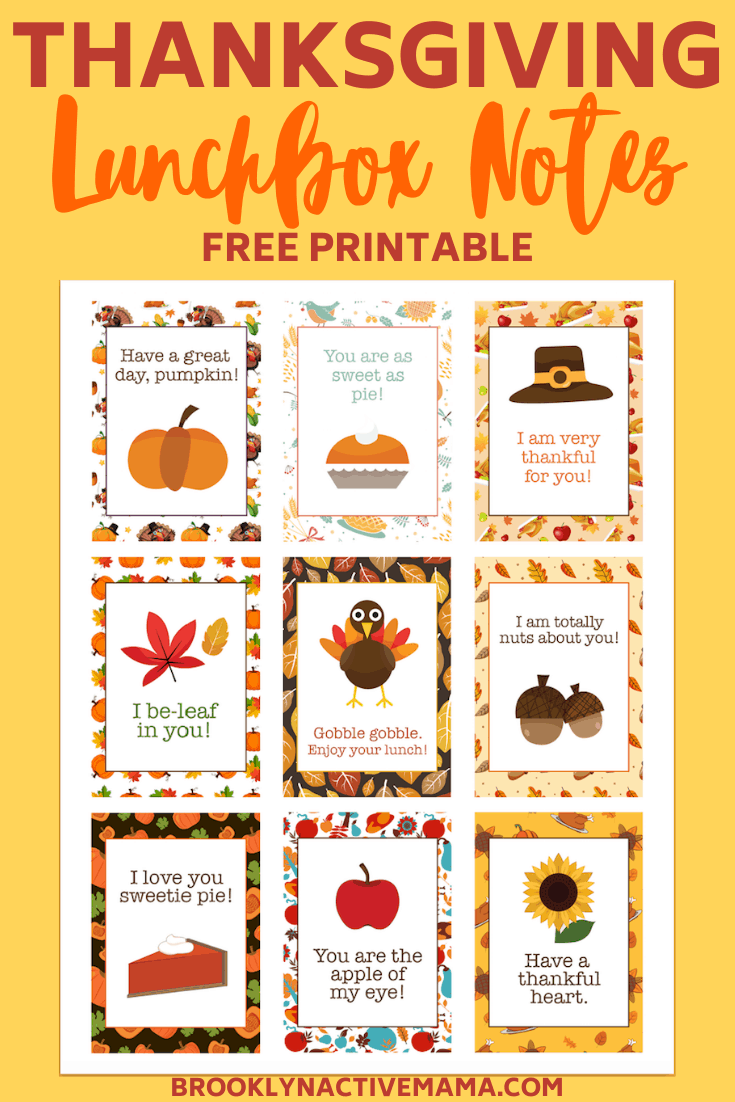 What are some fun traditions you like during the Thanksgiving holiday?
Hi! I'm Nellie. I am a busy mama of three, wife to my high school sweetheart who loves to cook, workout and stay organized! I love to share helpful printables, the best recipes and fitness tips for the modern mom. I strongly believe that every mom can feed their family well, take proper care of themselves and have fun along the way! Read my story.
Get comfortable and be sure to come hang out with me on social. Don't grab your free fitness journal before you go!