Are you looking for some tips for saving money on Thanksgiving dinner? Depending on the types of food you buy, thanksgiving can run you a pretty penny! Today I'm sharing some easy tips that will save you some cash PLUS I'm helping you and your kids get into Thanksgiving mode with these awesome thanksgiving lunchbox notes.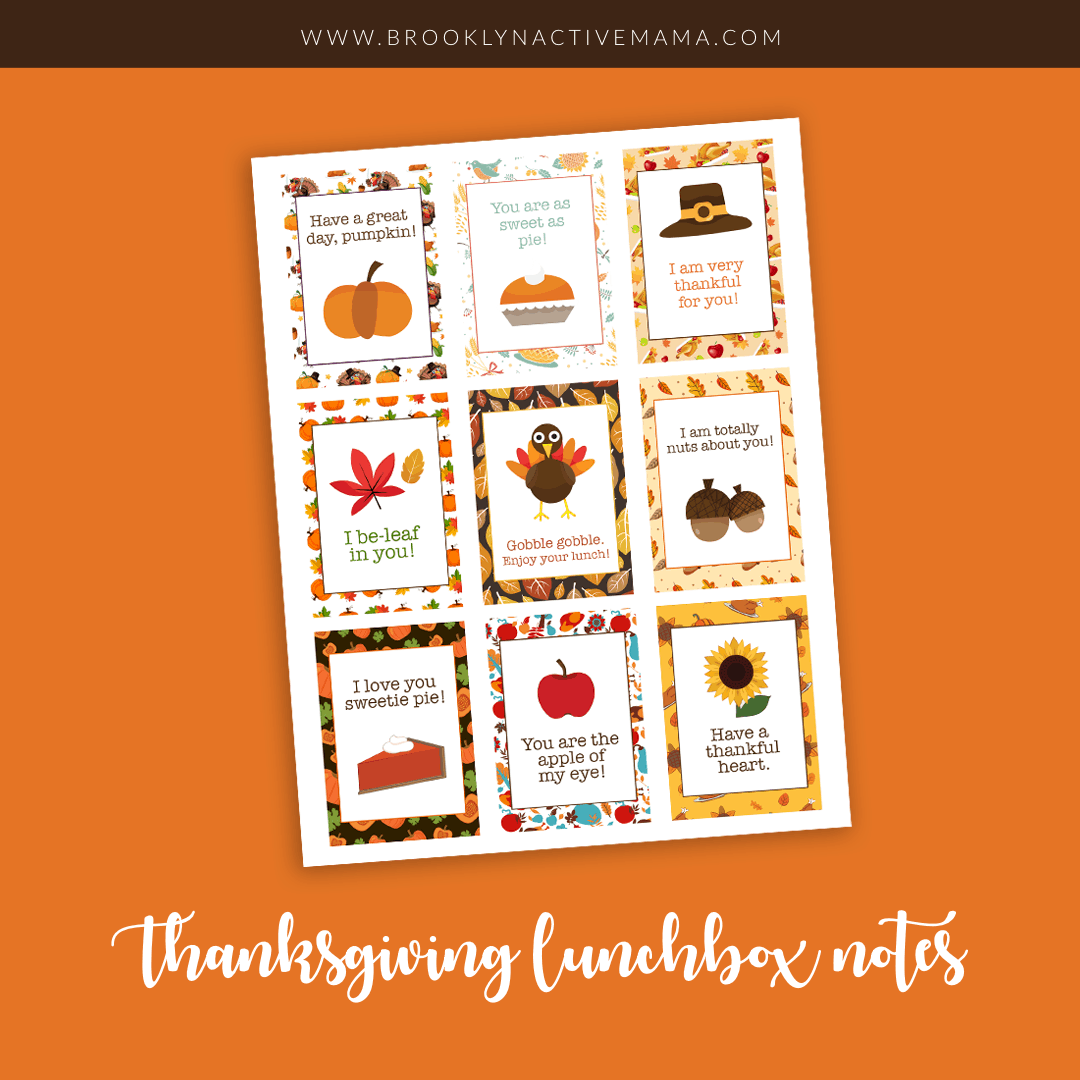 Just like with any other shopping that we do, we can save money on Thanksgiving dinner. We just need to think outside of the box a little bit. Check out these tips that can help:
7 Tips for Saving Money on Thanksgiving Dinner
Plan your menu
Many of us have been known to buy foods that we never end up making, or simply too much stuff. To prevent this, sit down and create a Thanksgiving dinner menu plan so that you know exactly what you need for Thanksgiving dinner and you can avoid buying items that you won't use.
Keep a shopping list on hand
Chances are, you are going to take more than one shopping trip. Be sure to keep a shopping list on hand with you. You can put it on paper and keep it in your wallet, or use a shopping list app on your phone. Check items off of your list as you buy them and it ensures you get everything you need, keep you from making unnecessary trips, and buying too much stuff. You can get your free Thanksgiving shopping list a part of this Free Thanksgiving Planner!
Take advantage of free turkey offers
Many grocery stores offer Thanksgiving deals where you will get a free turkey if you spend XX amount of money (I've seen it offered for $50, $75 and $100). You need to go grocery shopping for the month anyway, why not take advantage and get a free turkey while you are at it? Also, check those points balances–all that shopping throughout the year could very well add up to a free turkey!
Shop early and watch sales
Thanksgiving dinner shopping really shouldn't be any different than your regular shopping trips when it comes to budget shopping. Watch for sales and use coupons. Plus, shop early! Some items tend to go up in price as the holiday draws near. Avoid these raising costs by buying early. Oh, and don't be afraid to buy generic. .
Have a Potluck
Why not turn your Thanksgiving dinner into a potluck? It's exhausting to do all of the work anyway, and it saves money! Plus, dinner guests often like to contribute so they will likely offer before you even have to ask. Don't forget to play some fun gratitude games too! This one is a free download and only requires a bag of M&Ms.
Buy frozen pies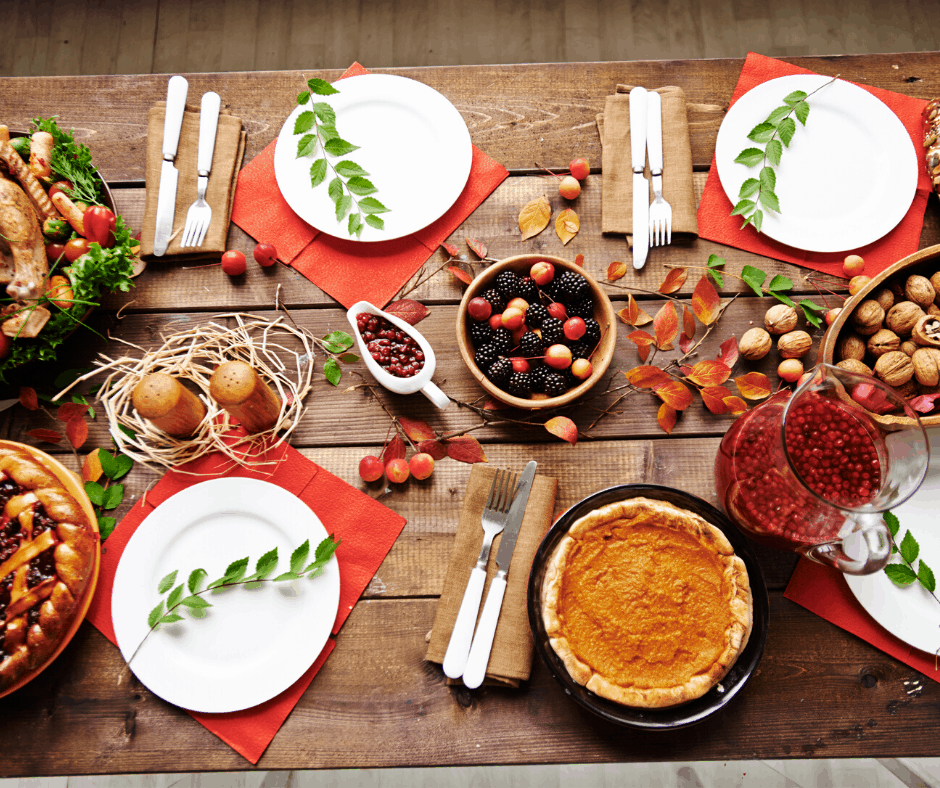 I might be starting a baking war here, but I have to say, if you are really trying to save money, buying frozen pies is a great way to do it. When shopping sales for Thanksgiving dinner, you are going to see some rock bottom prices on frozen pies. I'm talking $1 pumpkin pies. They may not be quite the same as homemade, but at least you can ease up on your Thanksgiving budget stress a little bit by buying them over making them.
Don't decorate.
Honestly, Thanksgiving is one night per year. Do not spend the extra money to decorate your house or table for one night. If you absolutely must decorate, then head to the dollar store and grab a couple of things. But I promise you that it's not a big deal.
Free Thanksgiving Lunchbox Notes
Thanksgiving is such a great time to be festive and why not celebrate that in the kids lunch boxes? Don't forget these 10 Nut Free and Sandwich Free Lunch Box Ideas For Kids & these Five Delicious School Lunch Ideas To Pack and Go and stick these really cute thanksgiving lunchbox notes in there for the beginning of these holiday seasons. Or you can stick them on to their snacks if they eat school lunch!
Some of the messages that are included in the printable:
Have a great day, pumpkin!
You are as sweet as pie!
I am very thankful for you!
Gobble, Gobble: Enjoy Your lunch
and more!
Click here to download your free Thanksgiving Lunchbox Notes printable! Check out my pinterest board with some more fun and free thanksgiving printables!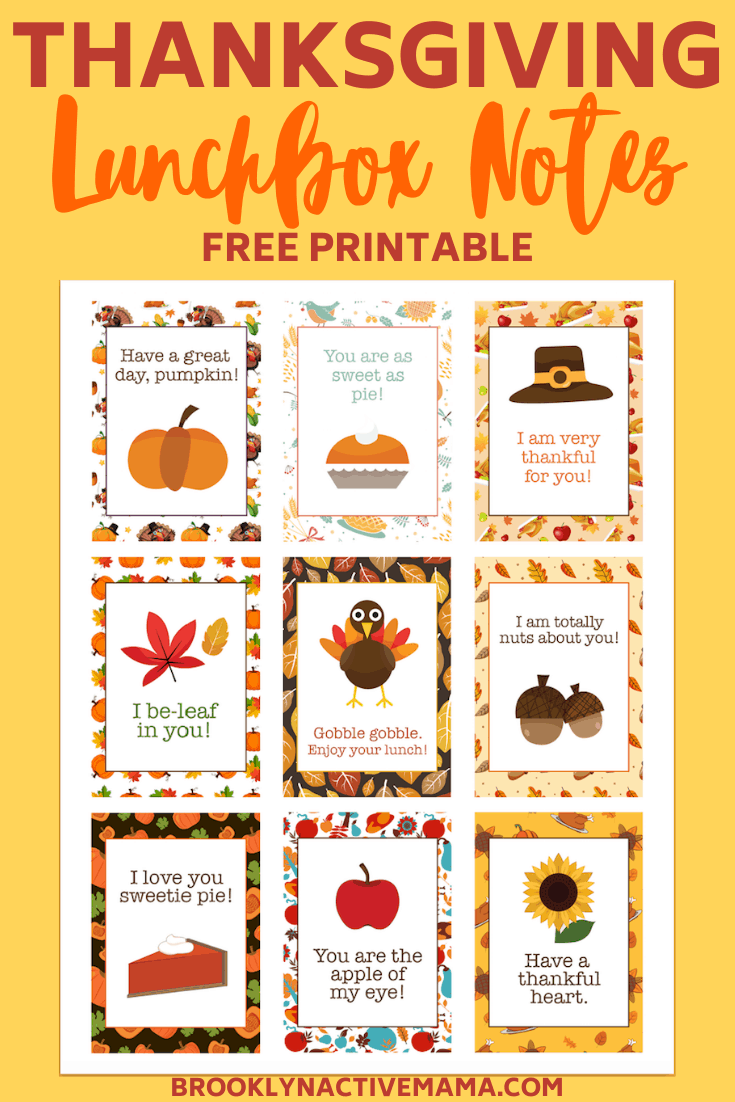 Do you have any money saving tips for Thanksgiving that you use to save money each year?
Hi! I'm Nellie. I am a busy mama of three, wife to my high school sweetheart who loves to cook, workout and stay organized! I love to share helpful printables, the best recipes and fitness tips for the modern mom. I strongly believe that every mom can feed their family well, take proper care of themselves and have fun along the way! Read my story.
Get comfortable and be sure to come hang out with me on social. Don't grab your free fitness journal before you go!