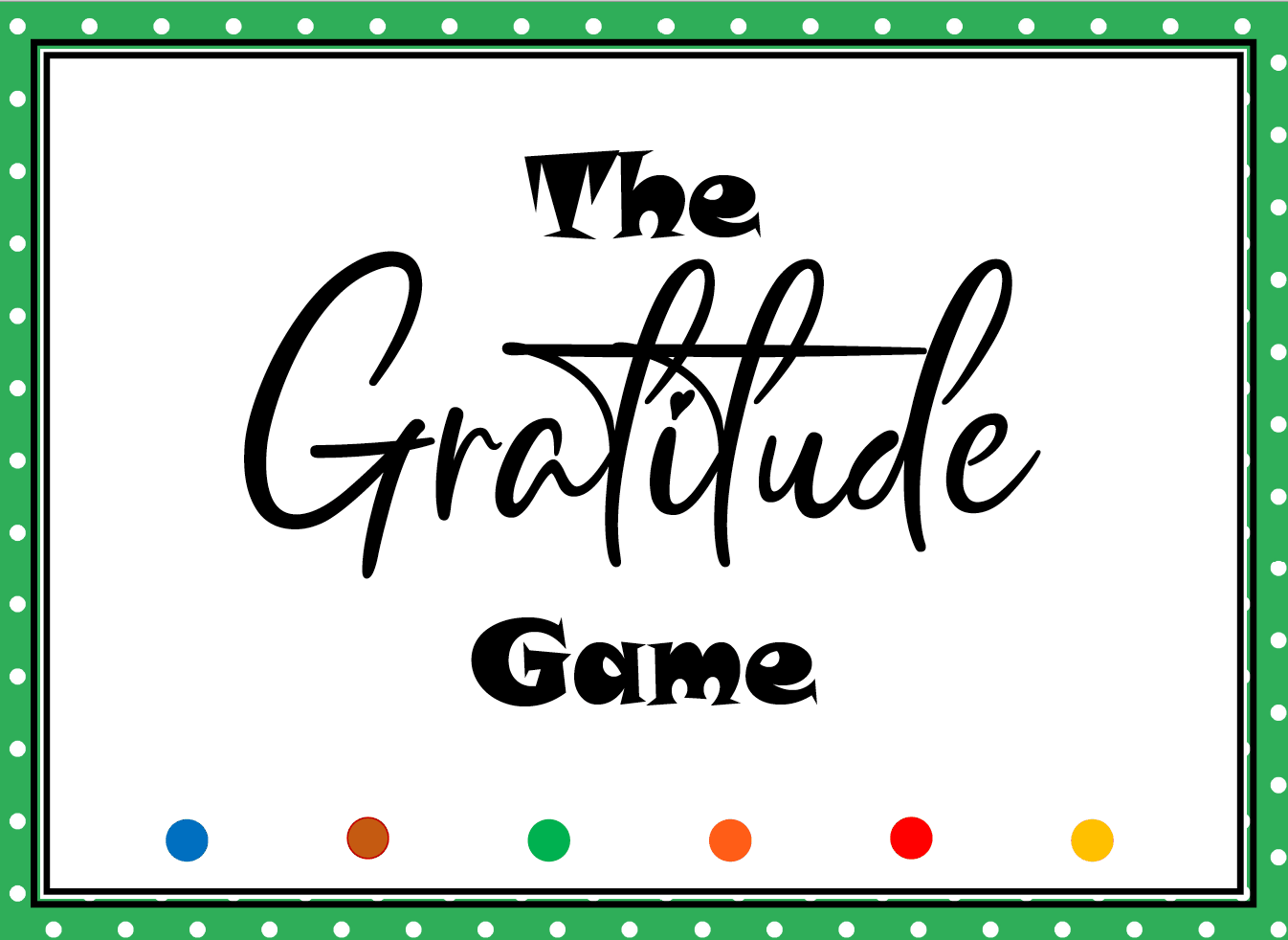 Thanksgiving is such a great time of year to reflect and be thankful for everything and everyone we are blessed to have in our lives. We celebrate the holiday with a huge spread of food and fun and hopefully a heart full of gratitude. Today, I'm sharing a pretty fantastic printable thanksgiving gratitude game for you to play with your family. It's perfect for kids too!
Are you looking for the best ways to teach thankfulness to your children? With today's busy schedules and obsession with materialism, it's easy for thankfulness to fall by the wayside. That doesn't mean that kids aren't thankful, oftentimes, they just don't even think about it.
It's about time to change that, don't you think? It is time to bring thankfulness back to our everyday lives, and what better time to do just that than at Thanksgiving?
The Best Tips for Teaching Thankfulness to Your Children
Be a good role model
There is no better way to teach your children thankfulness than to display it yourselves. Your children are watching you. They see the way you interact with people and in most cases, children emulate their parents. Make sure they are getting the right example set for them.
In setting a good example for them, make sure that you are telling them thank you when they do something nice for you. This will help them to feel appreciated. Feeling appreciated is one of the best ways to learn thankfulness, because they then understand the feelings that come with being thankful and appreciative.
Begin teaching them when they are young
When they are small and are just starting to talk, teach them the importance of saying please and thank you. While some may say that they don't actually know that they are being thankful at this age, it is a good habit to get them into. Saying thank you is important in communication, so even if the children are going through the motions to start with, they are still starting.
Talk to each other about what you are thankful for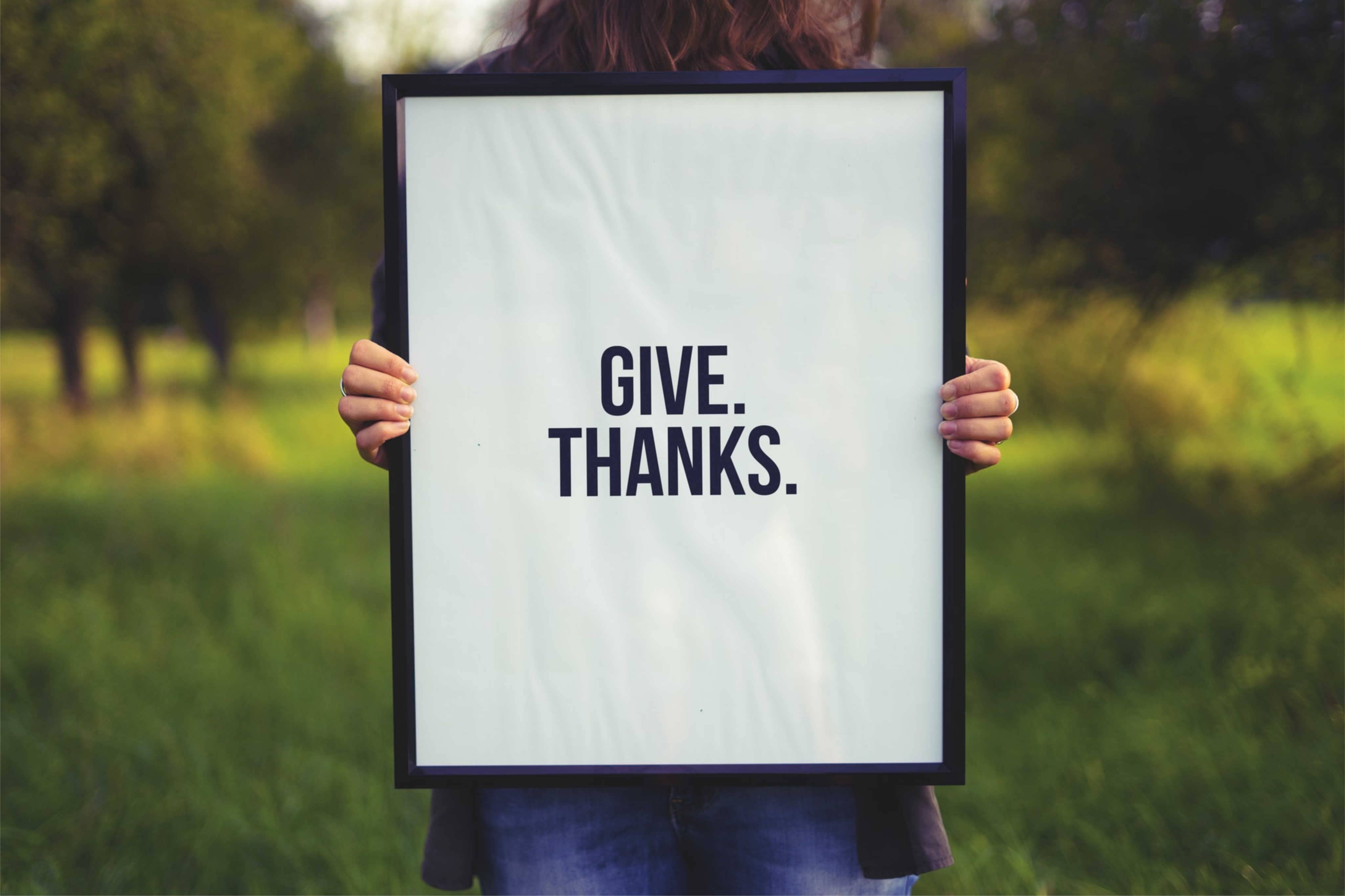 Plan some family time at the end of every week to talk about the good things that happened, the things that could be improved upon and make sure to specify the things that each of you are thankful for.
You can have a conversation, you can write it in a journal, you can put it on little pieces of paper and place it in a jar to look back on later, there is no right or wrong way to do this. The key is that each of you actually put thought into the things you are grateful for.
Let them fail
It's very common for parents to not let their kids fail and while there is a noble reason for this, it is actually not good to do. Failure sucks, yes, but it's also really important to experience it because of all it teaches us. A child that always wins will never know why they should be thankful. Losing is an incredibly good learning tool.
Volunteer with them
Take your children to volunteer at a shelter or a soup kitchen. Helping others is a great way to open their eyes to how lucky they are in life. It is important for children and adults alike in order to be aware of the plight of others and serves as a good reminder that struggles that people face all the time. Volunteering is great not only for helping children to learn thankfulness, but it will also help them learn compassion.
Thankfulness is a powerful emotion that is important in many aspects of life. Learning thankfulness has the power to massively change the lives of your children and your family.
Thanksgiving Gratitude Game For The Family
Today I have a super fun download for you! This Thanksgiving Gratitude Game is super simple! You start with a bag of M&Ms! Depending on the color you pick, you can write down…
an experience
a person
a skill
a memory
an object
a place
that you are grateful for! This is a fantastic game to play with everyone in the family. Plus you might learn something from your family and friends too!
Click here to download your free gratitude game for the family and have a very happy Thanksgiving!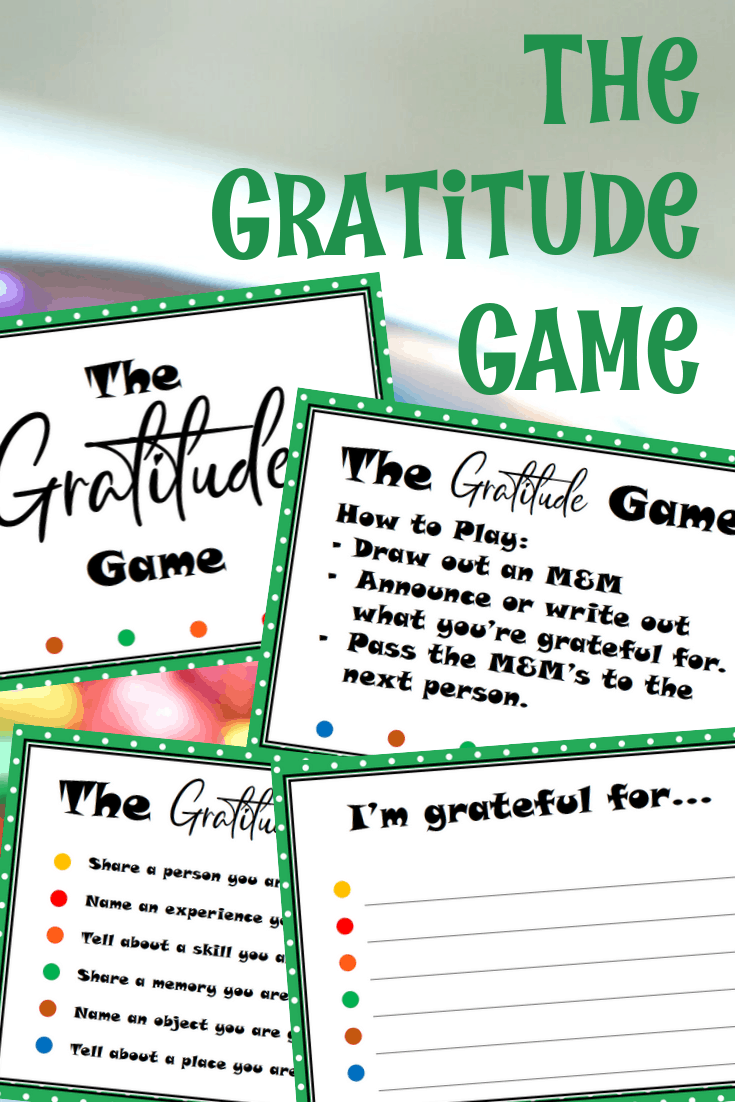 Hi! I'm Nellie. I am a busy mama of three, wife to my high school sweetheart who loves to cook, workout and stay organized! I love to share helpful printables, the best recipes and fitness tips for the modern mom. I strongly believe that every mom can feed their family well, take proper care of themselves and have fun along the way! Read my story.
Get comfortable and be sure to come hang out with me on social. Don't grab your free fitness journal before you go!