Simple ways to be more productive as a work at home mom
We are all busy. Trying to fit everything into the day can be stressful and a major challenge. When looking to get more done, you need to make an effort to improve your productivity. By becoming more productive you can get more done each day and reduce your overall stress levels. Today I've got a productivity planner and a 14 day challenge printable that will have you getting more things done in no time!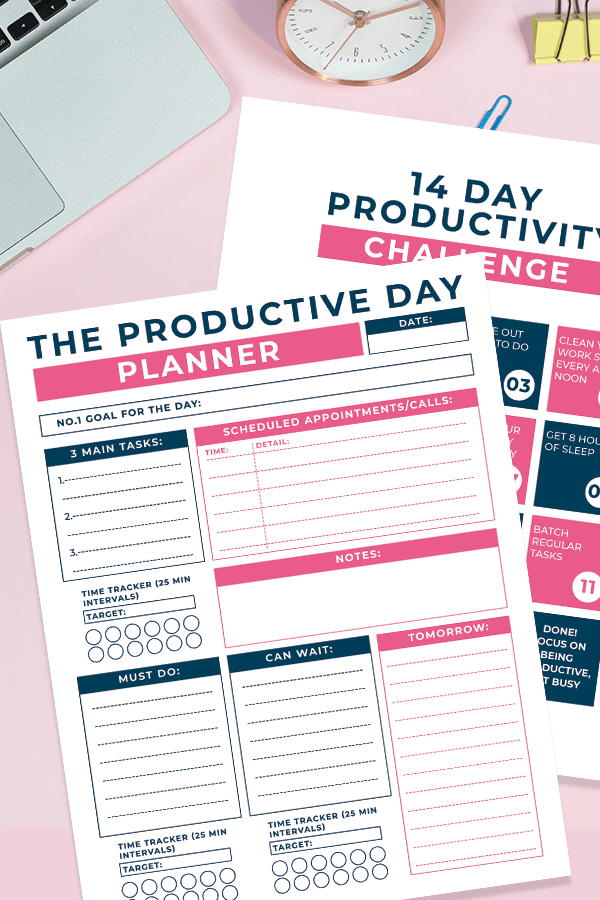 Get a planner
Get organized with a planner. An old fashioned paper planner can be a great way to become more productive. Keeping to-do lists and calendars all together in one place can help save time and keep up with everything on your plate without missing anything.
My planner is one of the single things that keep me sane and organized—it's a nice way to step away from the screens too! I have a simple productivity focused download for you today that you can either add to your regular planner or use independently!
Focus on one task
Stop multitasking. So often we attempt to get more done by multitasking. In the end this actually harms our productivity because we have a lot of things halfway done and nothing fully done. Instead of multitasking focus on completing one task at a time as efficiently as possible.
Delegate
Delegate tasks to others. You can do everything and trying to can leave you burnt out and unable to do much of anything. Take the time to find help with tasks from housekeeping to work tasks. Passing work on to others can really free up your time allowing you to work on more important tasks on your list.
Log Off
Shut off social media when you are working. It is easy to get sucked into your phone and social media when you are trying to work. Nothing makes valuable time disappear like Facebook and Pinterest.
Remove apps from your phone or use a blocker on your web browser to help reduce the time you spend on social media sites. If you need to use them for your work try using a scheduling service like Buffer to fill in your social media with less time on each site.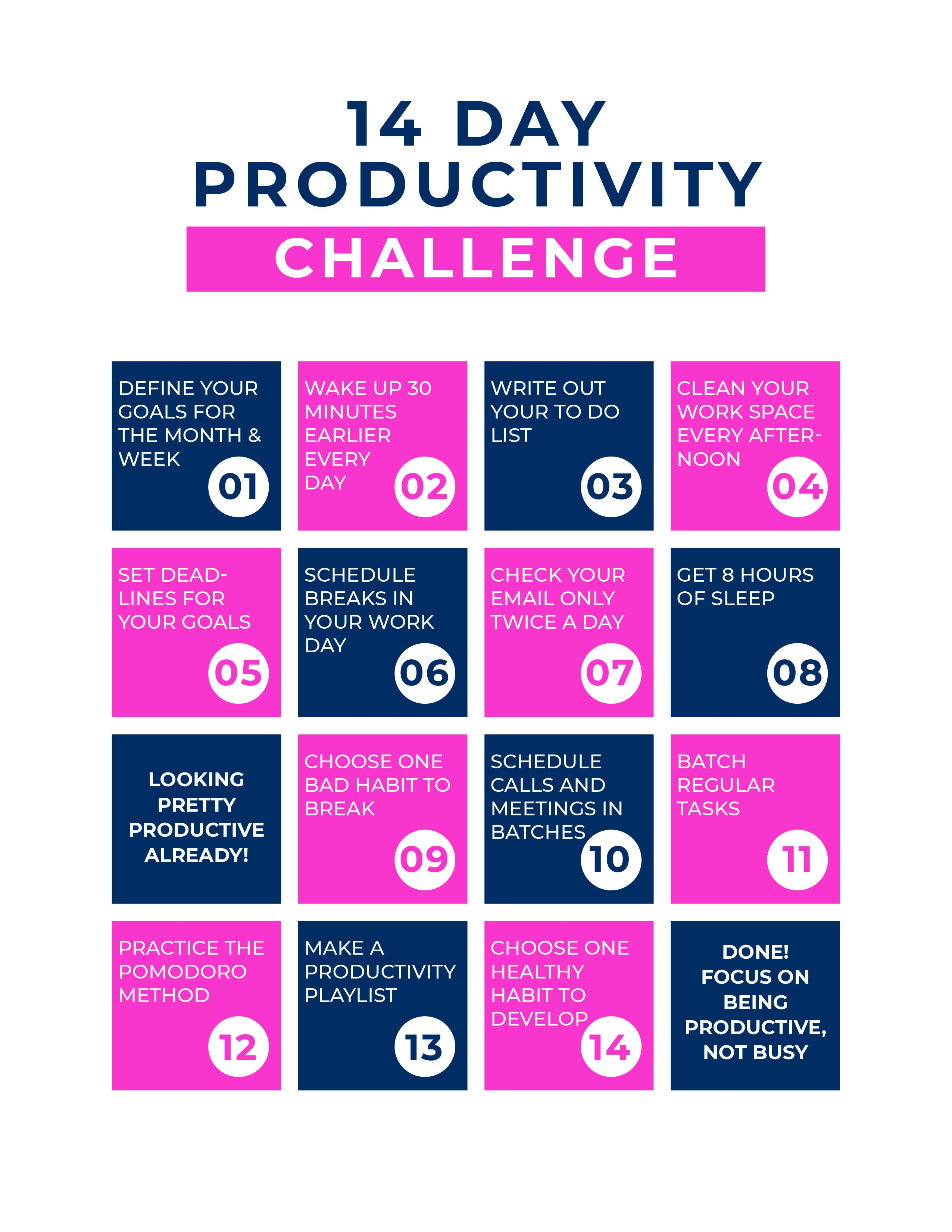 Work hour boundaries
Let boundaries on your work hours. When you work from home, it is very easy to get sucked into work at all hours of the day or to have the entire day go by and never get any work done. At the end of the day, you can not just go home and get away from the work on your todo list.
Never stepping away from work can leave you feeling burnt out and make it difficult to keep up with home and family obligations. Set work hours and stick to them to help find work-life balance. (I am working on this!!)
Routine ready
Create routines and positive habits that can make your days easier. From turning basic cleaning to autopilot to adding in routines to help you feel better you can make each day run smoother. Building healthy habits that make your life easier can really help you thrive as a work at home mom. I have a free printable to help you keep track of all of it!
Do some self care
Spend some time on yourself. It can be hard to take time for you when you have your family, home, and work but it is essential. By taking time for yourself you prevent burn out and improve your overall productivity. It pays off to take some time for yourself.
Productivity Planner Free Download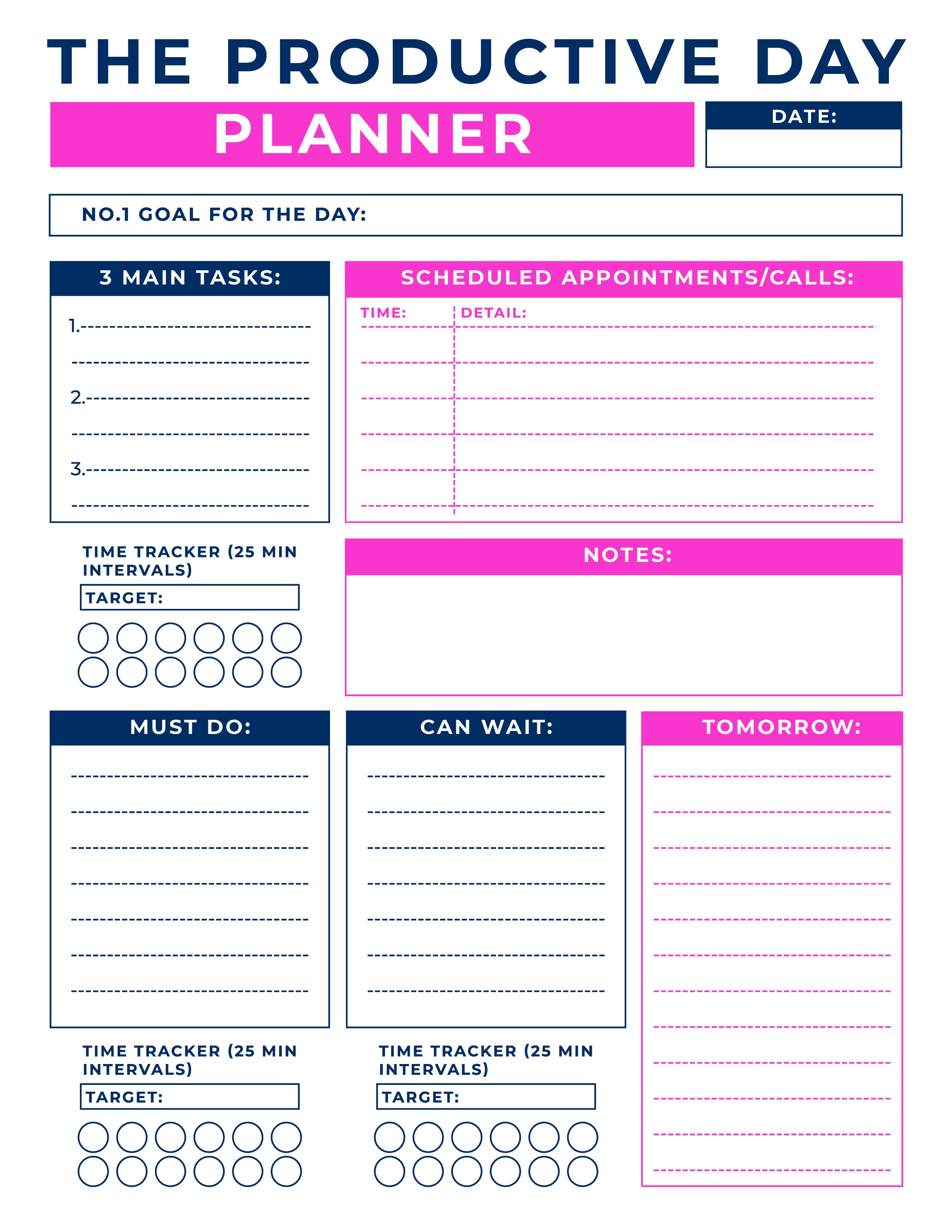 Here is a free printable for you to use daily to help you keep track of how much work you are getting done. This productivity planner will help you keep track of all your scheduled appointments, tasks, urgent things and much more.
I am also including a a productivity challenge that will challenge you to not only take care of business but yourself too!
Grab your free Productivity Planner + 14 Day Challenge here.
How do you stay motivated to be productive?
Hi! I'm Nellie. I am a busy mama of three, wife to my high school sweetheart who loves to cook, workout and stay organized! I love to share helpful printables, the best recipes and fitness tips for the modern mom. I strongly believe that every mom can feed their family well, take proper care of themselves and have fun along the way! Read my story.
Get comfortable and be sure to come hang out with me on social. Don't grab your free fitness journal before you go!