Take charge of your family's health with our free printable medical planner – download now and stay informed and organized!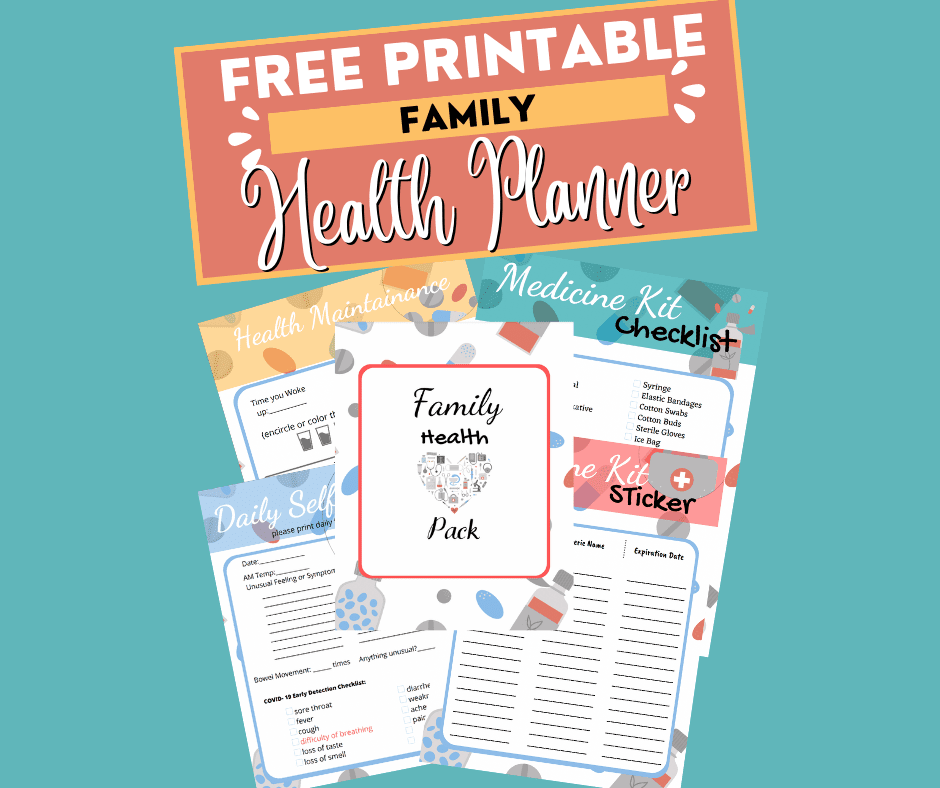 Must-Haves for Your Family's Medical Kit
Having a family means having a game plan when it comes to your family's medical needs. It can get even more complicated when someone in the house gets sick or multiple people fall ill. That's why you need to be prepared in advance.
List of Medications and Vitamins
For each family member, you need a list of any medications they have been prescribed plus anything over the counter they take on a regular basis.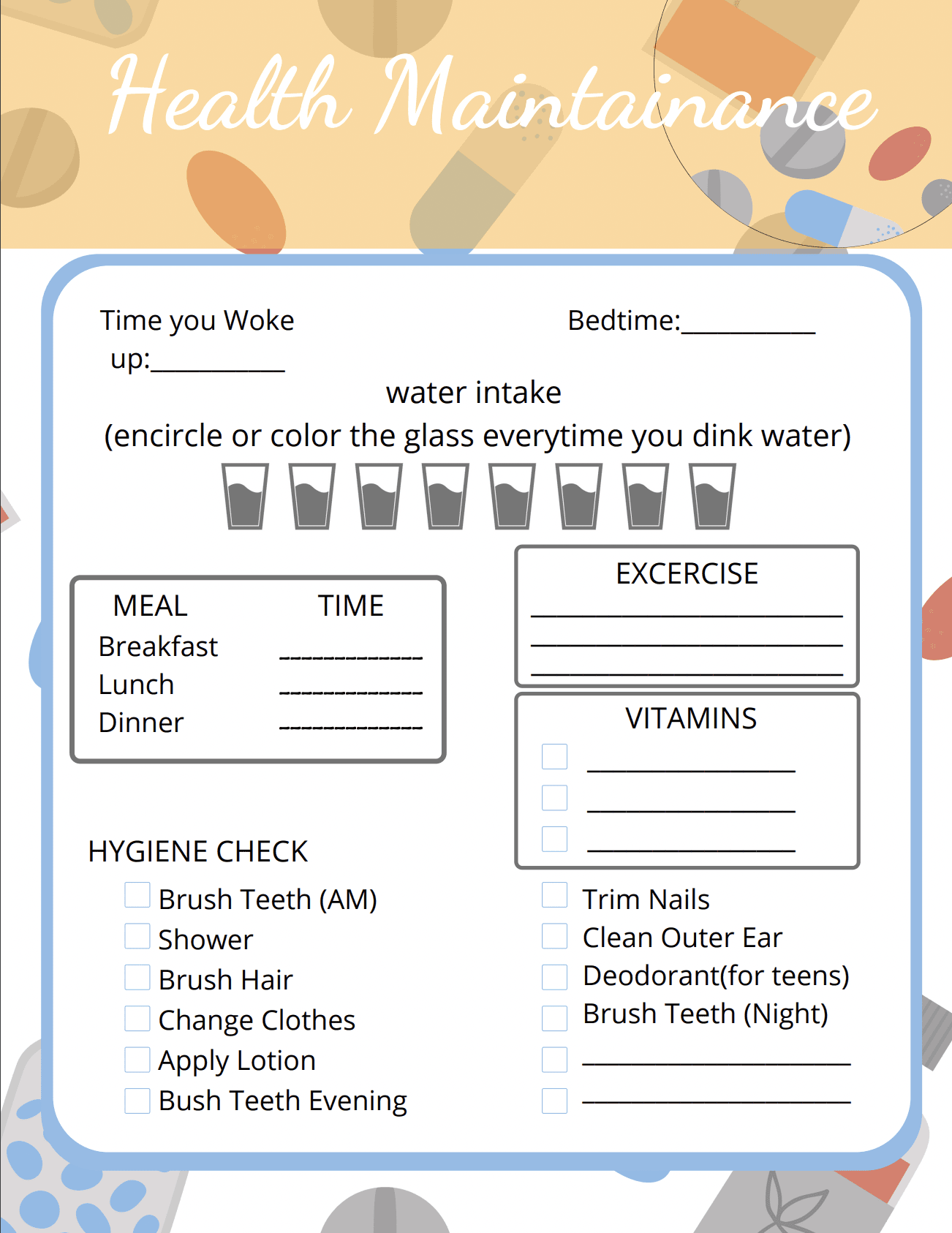 One of the first questions you are asked by medical staff at doctor's offices and hospitals is current medications. Having this list helps speed up your family member being cared for.
First Aid Kit and Basic Over the Counter Medicine Supply
Every family needs a first aid kit. I actually recommend one for each floor of your house and each car, so if you need a first aid kit in an emergency one is always handy. You can buy a store-bought first aid kit, or you can make your own.
Basic Things to Include in your First Aid Kit:
Adhesive Bandages of varying sizes.
Gauze Pads of varying sizes
Rolled Gauze
Gloves
Antiseptic wipes or spray
Tweezers
Scissors
Medical Tape (like paper tape)
Thermometer
Rash Cream like hydrocortisone
Tylenol or Ibuprofen
Antibiotic Cream
Antihistamine
You should also have some basic over the counter medicine for a variety of illnesses that don't warrant a trip to the doctor.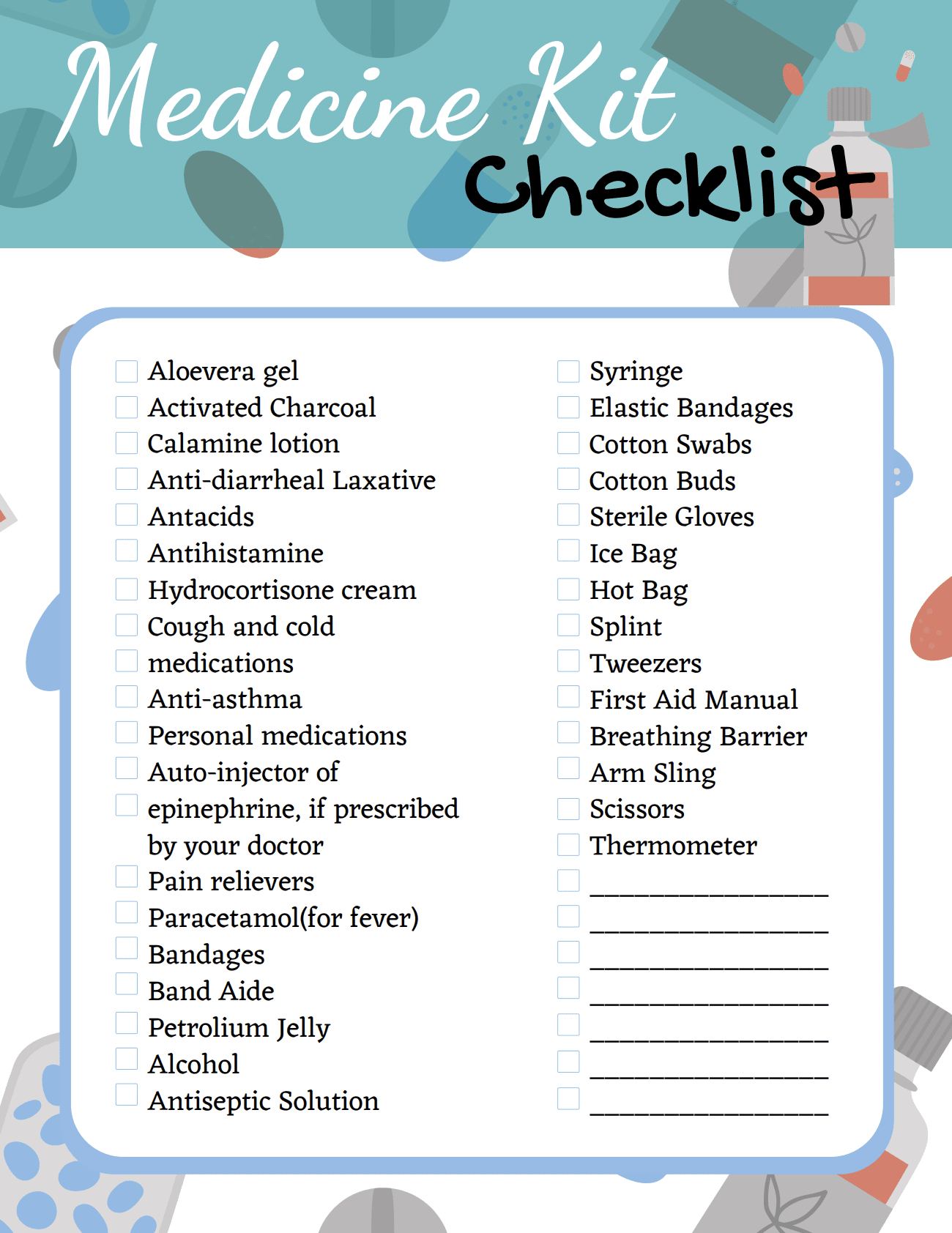 Basic Over the Counter Medications:
Aloe Vera Gel
Antacids
Antihistamine
Hydrocortisone Cream or Spray
Cough and Cold medications
Anti- Diarrhea medication
For a complete printable checklist of things to include, you can get our Family Health Pack.
Illness Journal
Keeping track of multiple people's symptoms, temperatures, and other medical information can be difficult. And if you wind up at the doctor, they want detailed information about temperatures and times those occurred, and symptoms and when they began.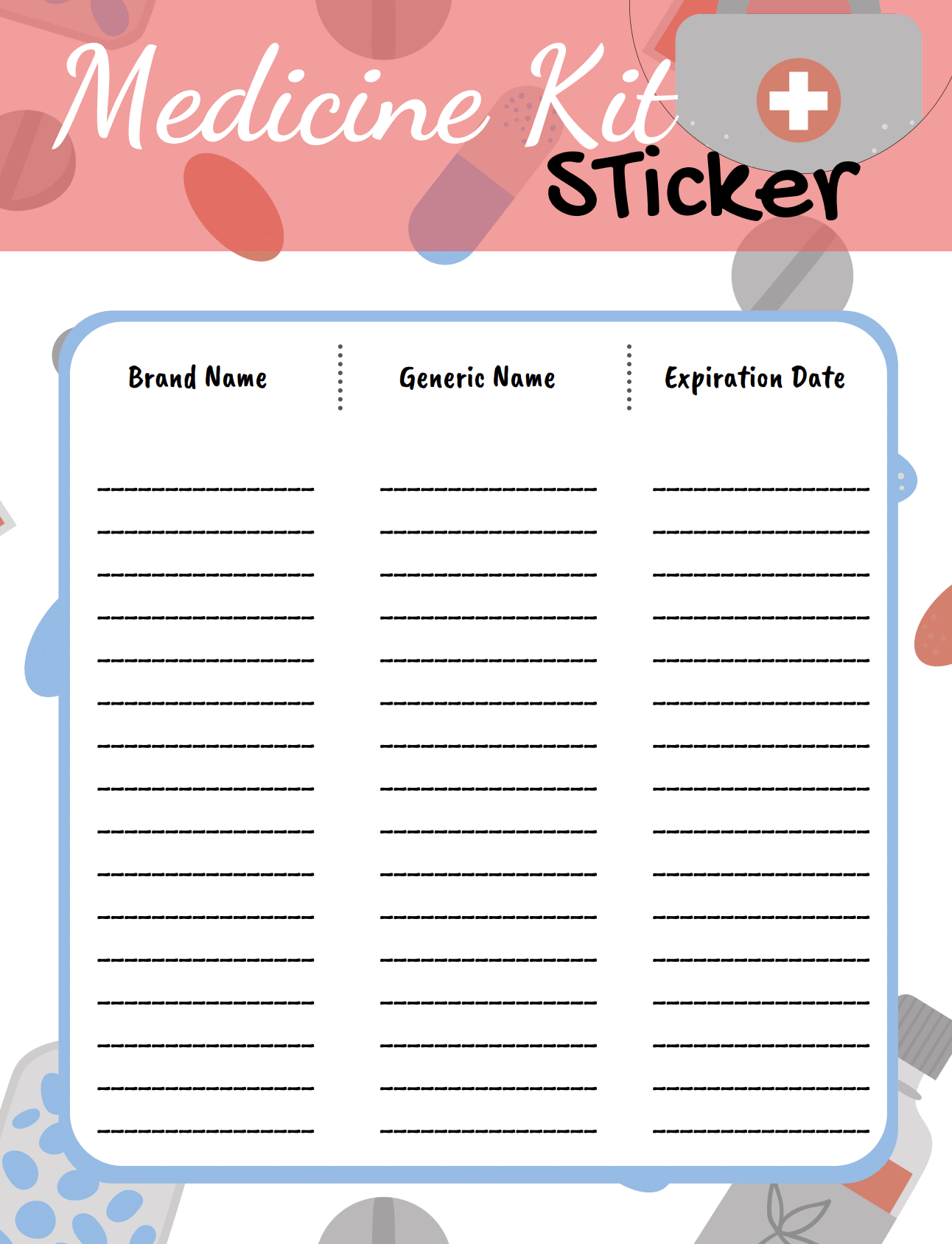 Trying to remember all of that is a pain, but if you keep an illness journal you can document each person's symptoms, temperatures, and other vital information so you have nothing to remember. It's all written down.
Ideally, your family will all stay well and never need anything in a medicine kit or first aid kit. But in reality, eventually, your family is going to get sick or hurt and need them.
Being prepared for when illness or accidents occur will help you to take care of your family with much less stress.
Pin it for later!
If you enjoyed this recipe be sure to check out my Instagram Page for the latest posts!
Before you go, check out these great posts!
Free Printable Healthy Smoothie Recipe Cards
Free Healthy Living Planner For Kids Of All Ages
Free Printable Goal Planner For The New Year
Free Floral Daily Weekly Monthly Printable Planner
Hi! I'm Nellie. I am a busy mama of three, wife to my high school sweetheart who loves to cook, workout and stay organized! I love to share helpful printables, the best recipes and fitness tips for the modern mom. I strongly believe that every mom can feed their family well, take proper care of themselves and have fun along the way! Read my story.
Get comfortable and be sure to come hang out with me on social. Don't grab your free fitness journal before you go!