This post is brought to you by Mount Airy Resort & Casino. All lodging, meals and extras were provided. All opinions are independently my own.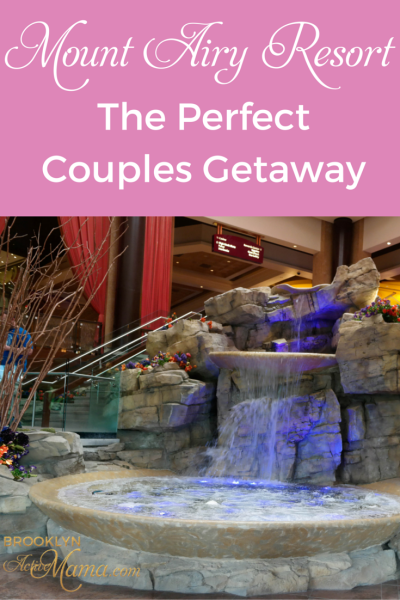 I'll be completely honest with you. My husband and I RARELY go away heck, we don't even have date nights. Between my babysitter trust issues and not wanting to ask my mom who already does SO much for the kids, it never happens. Last weekend though, I got a unicorn chance to actually leave the state with my husband. We went to the Mount Airy Resort and Casino.
Spoiler Alert: It was amazing.
We arrived on Saturday morning, we were booked for Friday night but there was no way we could get coverage for two nights. The bus ride out of the city was quick and painless–only 2 hours. When we arrived I was completely blown away by how gorg the lobby was. It was so relaxing and inviting, and it finally me–I was away with my husband! The first time since the Princess Half in 2014.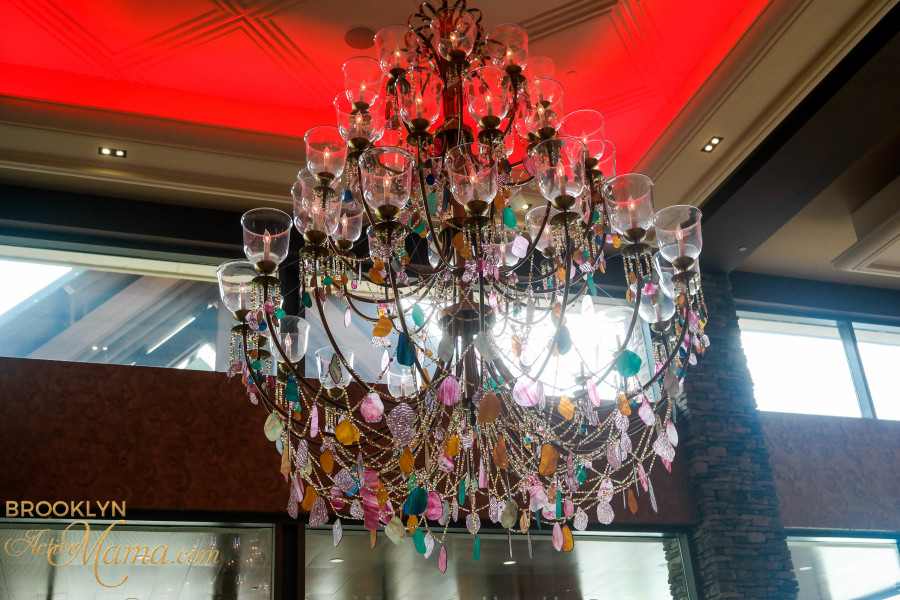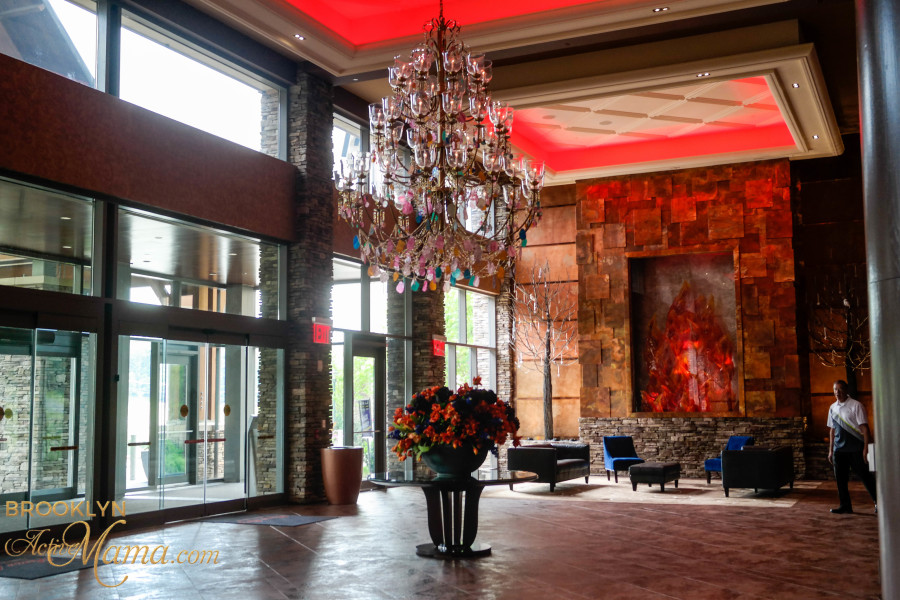 We were super hungry after the travel so we went upstairs to freshen up and grab some food. The room was really pretty, had a keurig, a stand up shower with a private bathroom, plus a gorgeous view, especially for this city girl who is used to seeing buildings all day long.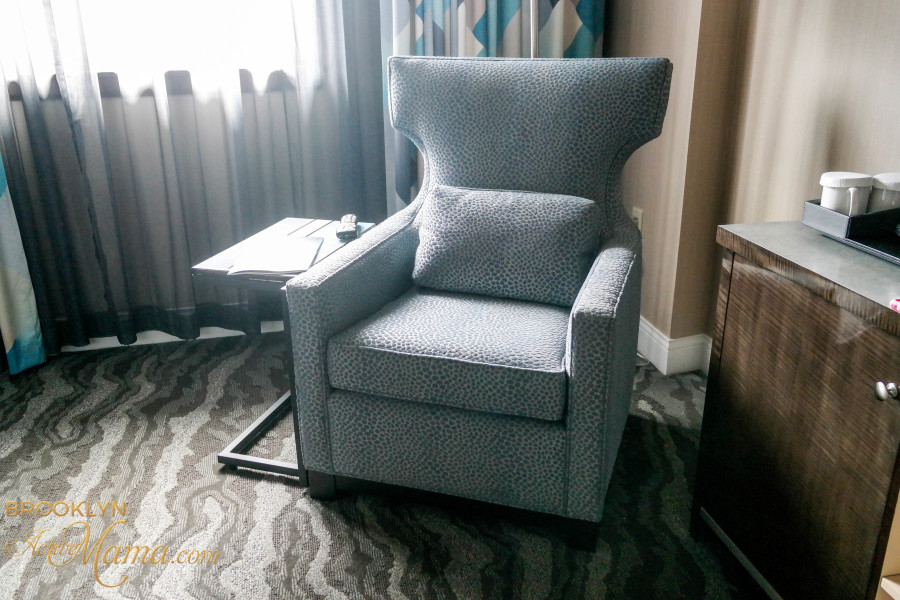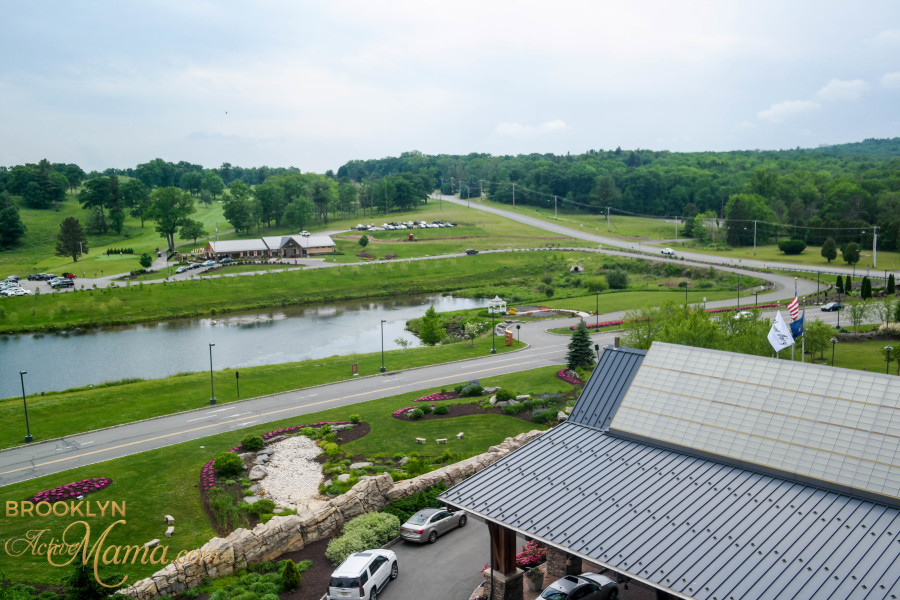 Guy Fieri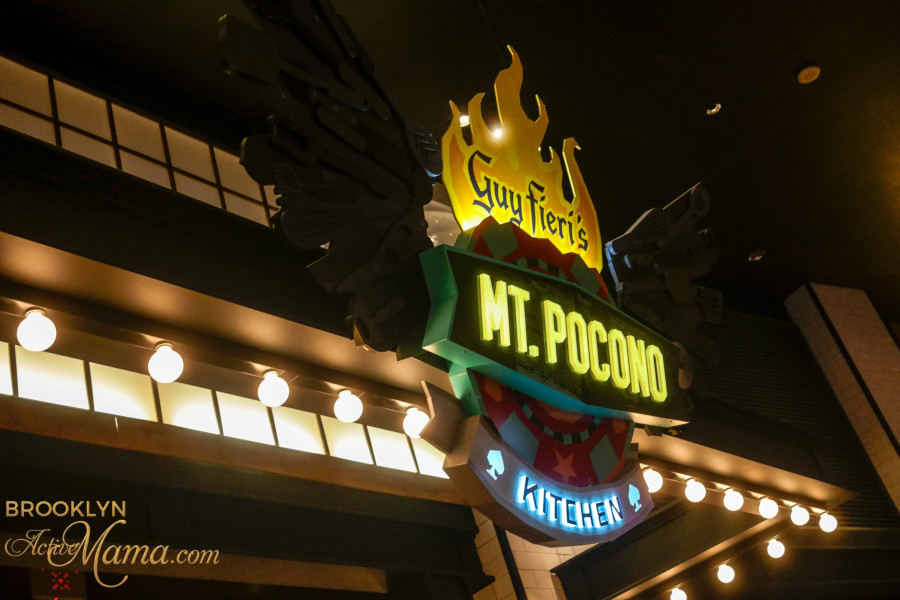 We decided to start at Guy Fieri's restaurant because the menu looks pretty crazy. We knew our bellies would be happy and we were not wrong.
We started with the nachos topped with rib eye steak and honestly it was the best nachos I've ever had. First of all it was HUGE and we totally could have stopped there (we didn't). Hubby got a prime rib sandwich and I got a burger. We definitely didn't finish, but we were happily in a food coma.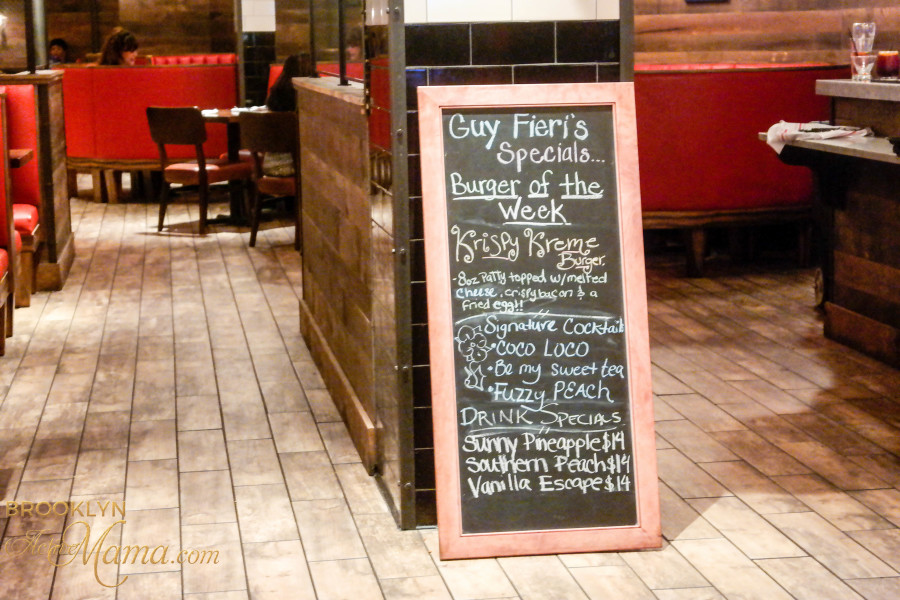 Bistecc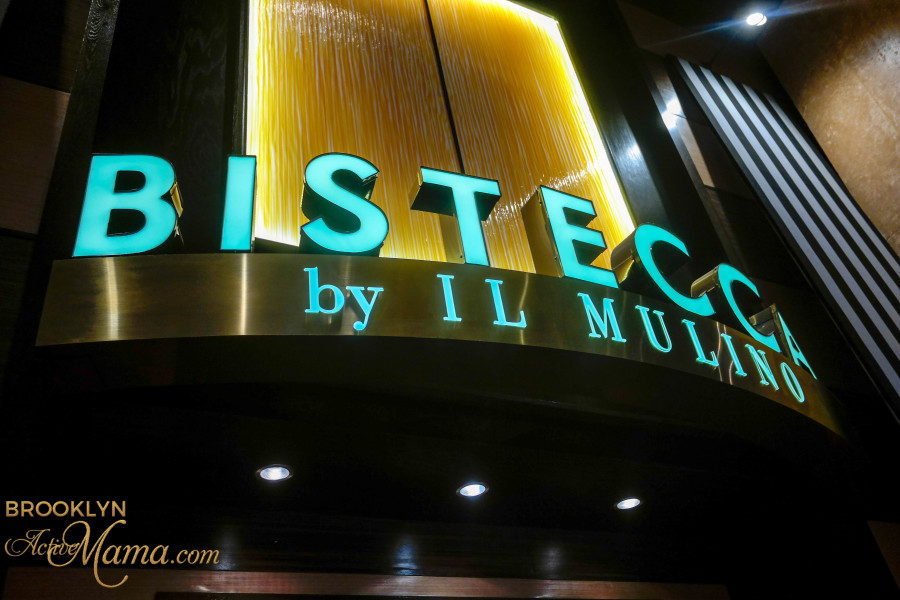 Later on that night, we headed over to Bistecc, a fancy Italian Steakhouse. Hubby and I were treated like royalty from start to finish. The service was outstanding, instead of having just one waiter, we had 3! They rotated often and check in on us non stop. The food, well, I'll just let the pictures speak for themselves.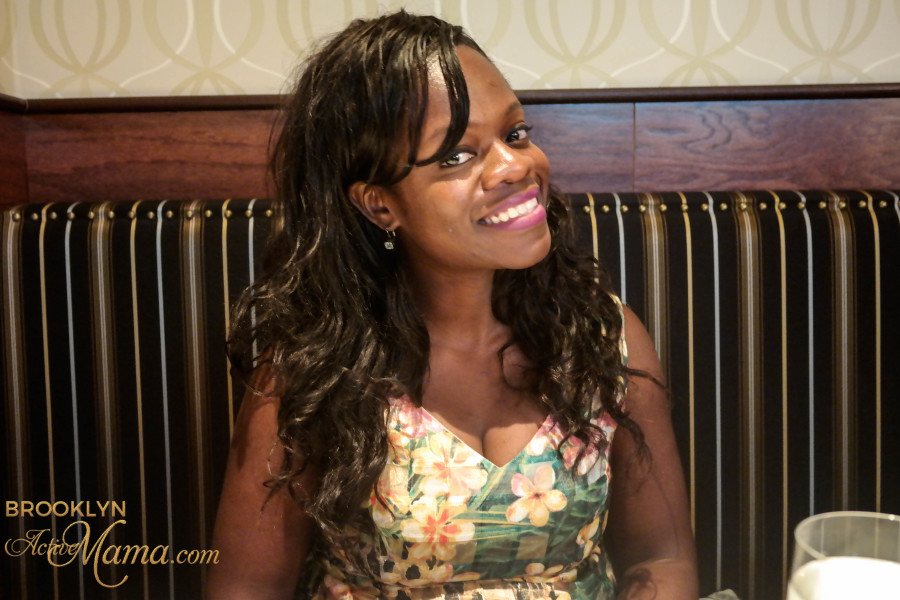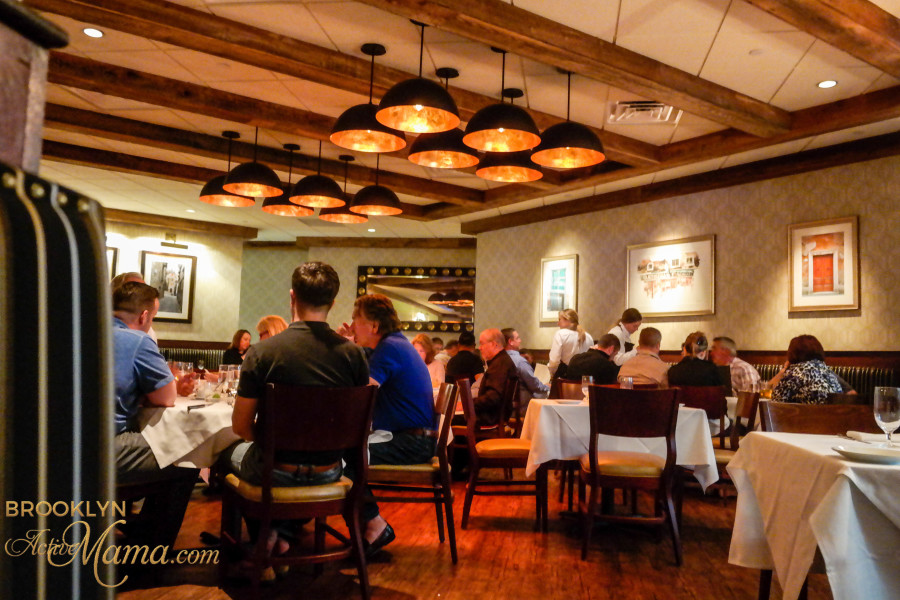 Afterwards, we hit the casino. I am NOT a big gambler, like at all. The most that I will gamble is $20. Anything more hurts my heart. Can you believe I won $205?! I cashed out immediately!
Spa Treatment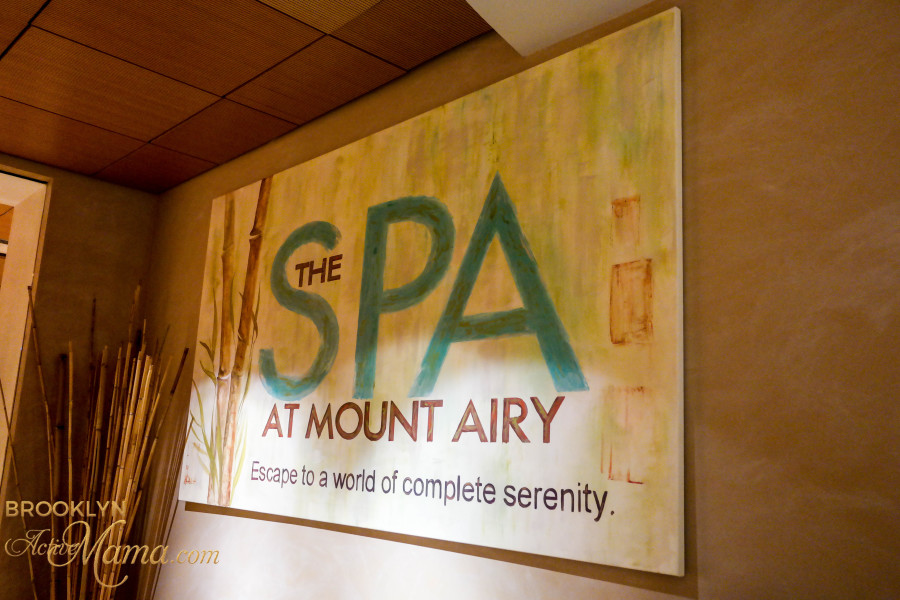 The next morning I was so excited to get up and go to my courtesy spa treatment. I chose the hot and cold stone treatment even though I was completely intimidated and scared. I have always only had traditional massages so this was brand new for me!
The spa was completely zen and gorgeous. I felt like I was in good hands. My massage started promptly at 9am and it.was.glorious. My masseuse alternated between using ice cold stones and really hot stones to massage all the tension out of my muscles. She mentioned how tense I was (surprise, surprise) and honestly I felt like a new person when she was done. I need to treat myself to this at LEAST once a month. Totally worth it.
The Pool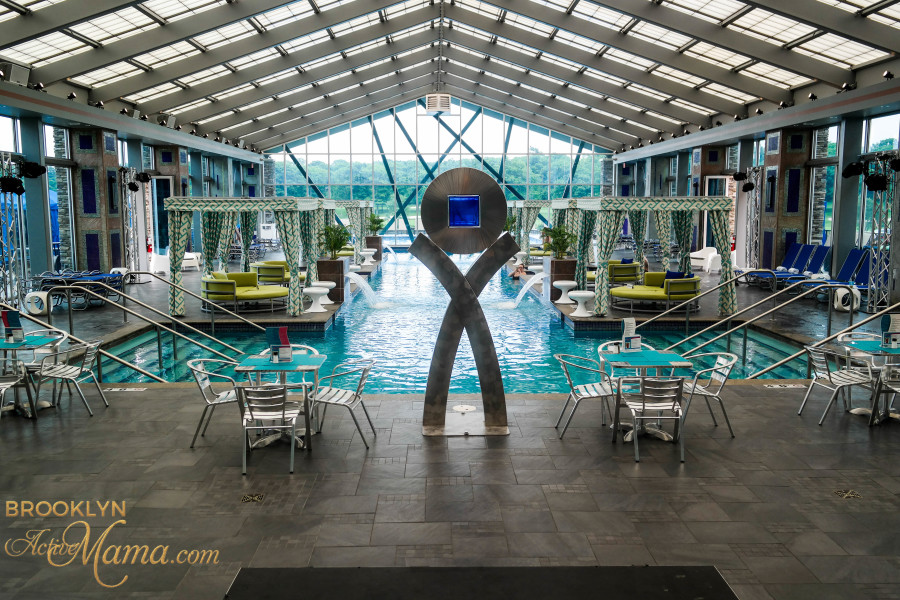 Right after my husband came to meet me so we could get some swim time before we left. The pool was just the perfect temperature and also a really cool place to hang out. The pool actually goes from indoor to outdoor, has beautiful views and even cabanas where you can hang out and watch the game!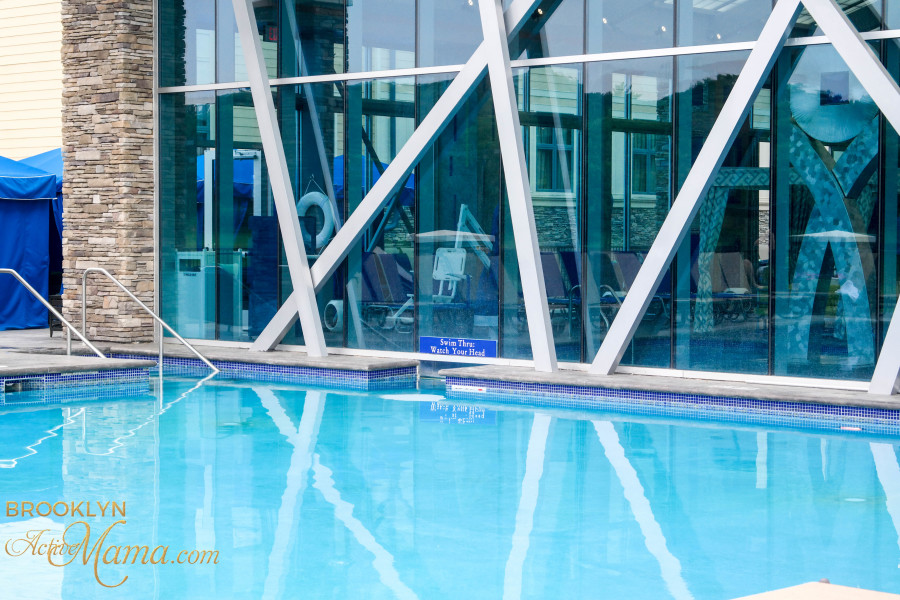 The Buffet
Finally before we left, we got to check out the buffet brunch and oh my goodness. We weren't ready. Seriously. There was SO much food! It was literally the best of both worlds, there was a FULL lunch menu and a FULL breakfast menu and basically everything in between.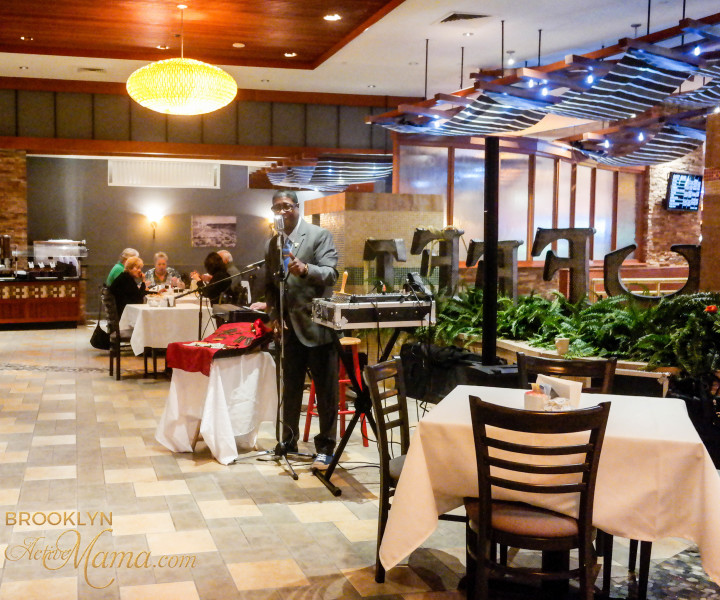 There was a taco station, a meat carving station, omelette station, pasta station, a dessert station to end ALL dessert station including your choice of cake slices. I sampled a little of everything until my tummy said "that's it!". Hands down the best buffet we have ever been to, my husband could NOT stop talking about how good it was! (Still is!)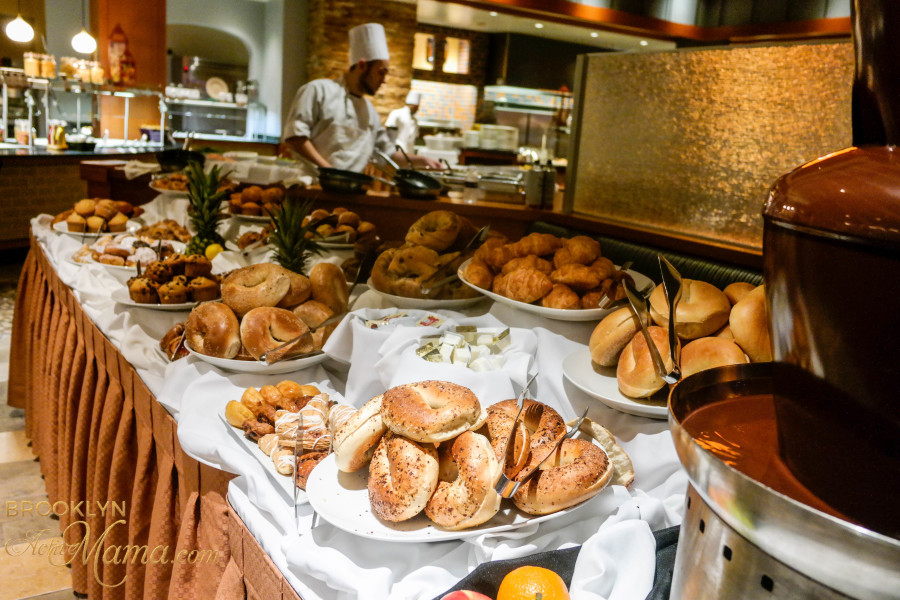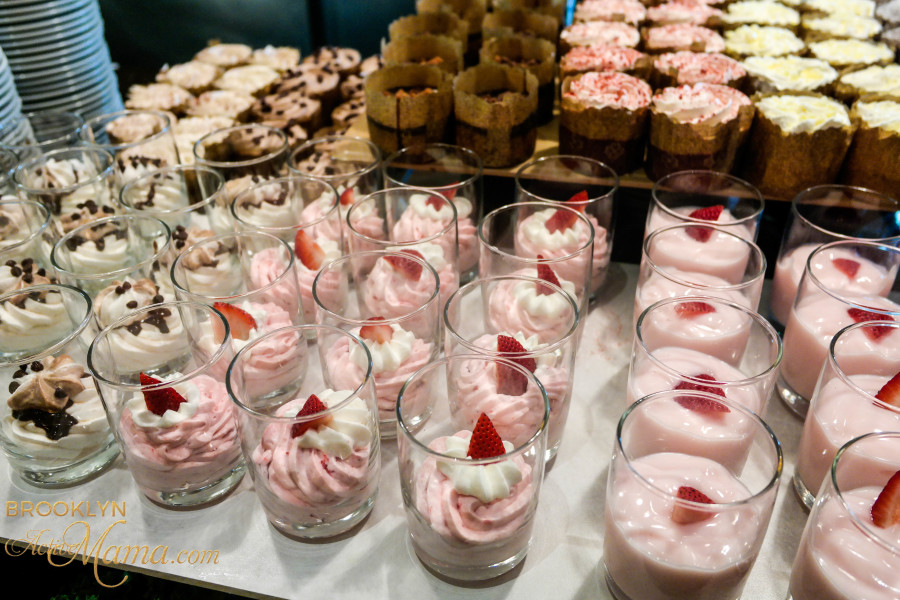 Thoughts On Mount Airy Casino
It was a fantastic weekend getaway for couples, there was other great amenities like a fantastic gift shop, a noodle bar, a candy shop, a golf course, fitness center and so many places around the resort to simply relax. If you need a quick (or long!) getaway this is your place. Thank you so much to the Mount Airy Resort for hosting my husband and I.
For more fun travel posts be sure to check out:
Do you gamble hard at the casino? When was the last time you had a solo getaway with your spouse? Where did you go? Have you ever had a hot stone massage?
Hi! I'm Nellie. I am a busy mama of three, wife to my high school sweetheart who loves to cook, workout and stay organized! I love to share helpful printables, the best recipes and fitness tips for the modern mom. I strongly believe that every mom can feed their family well, take proper care of themselves and have fun along the way! Read my story.
Get comfortable and be sure to come hang out with me on social. Don't grab your free fitness journal before you go!