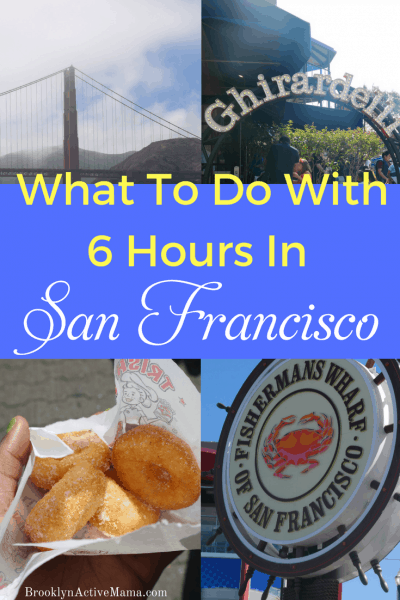 My first and only trip to San Francisco was unforgettable, we had exactly six hours to take in as much as we could. I'd heard so much about this beautiful city that I was SO excited to jump right in and do as much as I could! The first this we did was take a quick cab to the famous Pier 39.
It was a bit more crowded than usual because 30,000 people had competed in the San Francisco Half Marathon just a few hours before but it was still manageable. Since I am completely used to dealing with the New York crowds I didn't feel out of place in the least!
The first thing I noticed was how much colder it was. It was at least 10-15 degrees colder than San Jose–so much so that I bought a touristy San Francisco sweatshirt to cover my thin summery blouse. Pro Tip: Don't get caught out there! Bring a jacket! That hoodie cost me $43!
One of the most interesting things we saw on our walk on the pier was the SEALS! They were all hanging out getting a tan.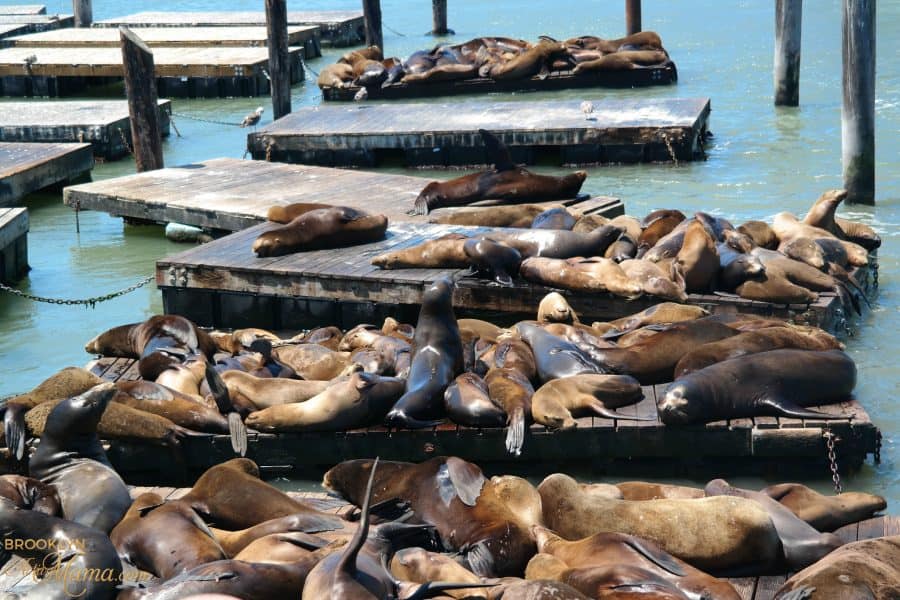 We got lunch at a Mexican restaurant called Mango's Cantina. The food was wonderful! I love Mexican food so much and this was probably one of the best Mexican restaurants I've ever been to, plus we ate outside and that was fun!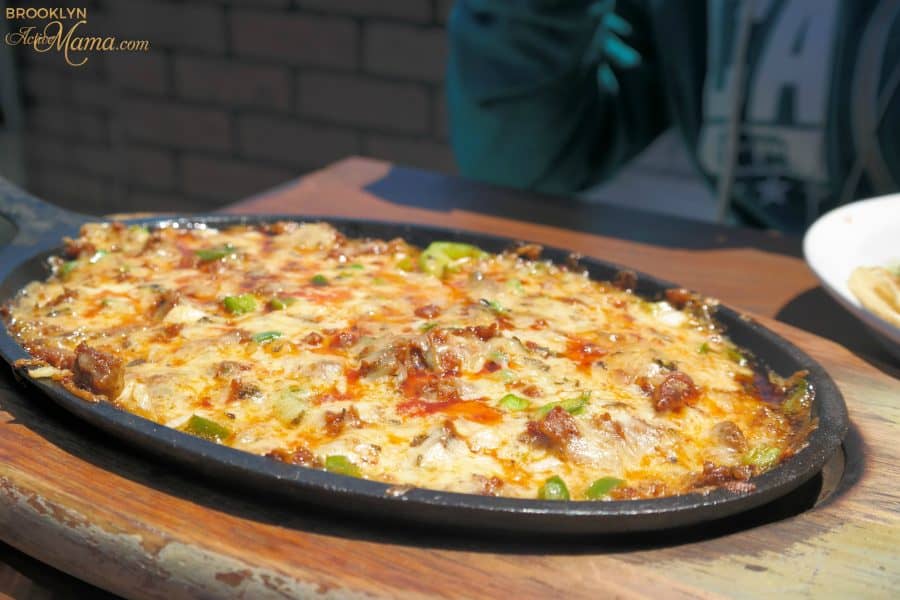 Next we walked back down the pier to find a boat tour that would allow us to see the famous Golden Gate Bridge. When we arrived we realized that the Alcatraz boat tours had been sold out for months but the basic one hour loop tours were still available. Pro Tip: if you want to do a foot tour of Alcatraz book your tickets months in advance!
The tour was pretty standard with plenty of time to take pictures of Alcatraz and the Golden Gate Bridge. It was a bit foggy that day but it is truly beautiful.
With about 2 hours left before we had to get back to San Jose we walked down to Fisherman's Wharf. There were plenty of people over here and the most popular place was Ghiradelli's and this was for good reason. They were making chocolate right there In the store which smelled heavenly. I have also never seen so many sundae combinations. It was so crowded that we couldn't sit and enjoy but I did grab a bag of chocolates for my sweets loving husband.
Finally, it was almost time to go–so we decided to go to the In and Out Burger just a few steps away from Fisherman's Wharf. I had always heard about these famous In and Out burgers on TV and on Social Media but…I didn't enjoy it. Before you start throwing blunt objects at me I completely understand that this is supposed to be one of the best burgers ever but for me it just wasn't. #sorrynotsorry?
San Francisco has a very chill laid back vibe and I wouldn't mind going back to visit the various towns, ride the trolley and visit Alcatraz on foot. If you have a short amount of time I recommend everything I did! Maybe except the burger! 🙂
Here are some other fun travel posts to check out:
Have you been to San Francisco? Do you love In and Out burger?
Hi! I'm Nellie. I am a busy mama of three, wife to my high school sweetheart who loves to cook, workout and stay organized! I love to share helpful printables, the best recipes and fitness tips for the modern mom. I strongly believe that every mom can feed their family well, take proper care of themselves and have fun along the way! Read my story.
Get comfortable and be sure to come hang out with me on social. Don't grab your free fitness journal before you go!