Hey Y'all!
Happy Friday!
How was your week? My week was normal busy, which was good because I was actually expecting the holidays to send things into overdrive. I am SO used to getting really stressed this time of year but this is actually the first year where I am not working/commuting 10 hours a day so it is making things a LOT easier, and making the season WAY more enjoyable.
Speaking of celebrating the holidays…
On Tuesday I stepped a bit out of my comfort zone and went to the Annual NYC Blogger dinner. This was not a normal thing for me because although I LOVE my blogger peeps, I have my moments where I want to throw the covers over my head and go to sleep. I am the classic introverted extrovert.
We went to La Mela in Little Italy. Don't tell anyone but this was my FIRST real experience at a restaurant in Little Italy! It was FANTASTIC! I don't even like Italian food like that and I ate my weight in just about everything. I had seconds of the Eggplant Parm and have been inspired to make it on my own. If you have a good recipe, let me know!
I need to make sure that I find my way back down to Little Italy more often especially during the warmer months, it was only a 45 minute train ride home and that is QUICK from the city to where I live in Brooklyn!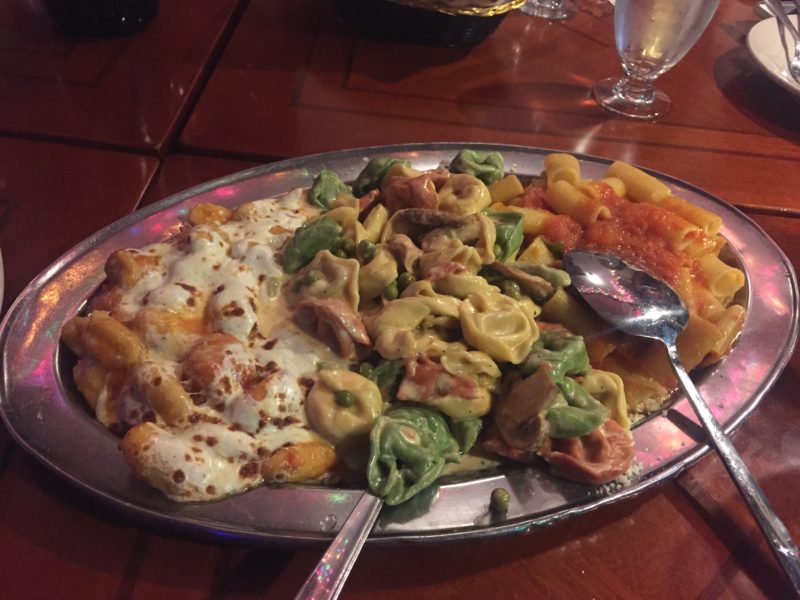 It's Fitness Friday
This week was the fourth and final week of Phase 1 of the Jamie Eason LiveFit Program! These first four weeks were really to get your body ready and conditioned to be in a full time strength training program. This week was the same as last week, I'll spare you the deets, if you want learn more about the exact exercises I did, check out last week.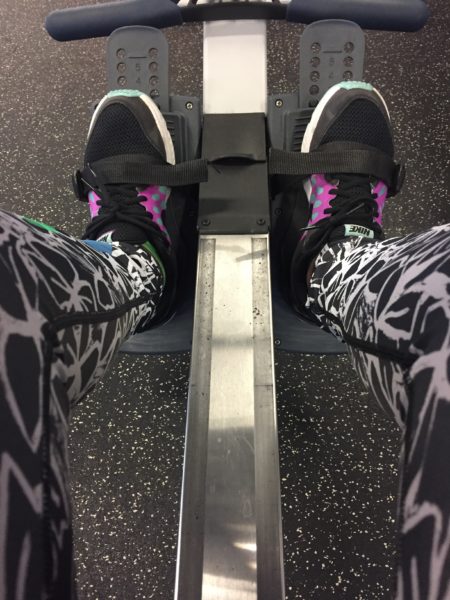 Monday: Legs + 22 Minutes on the Stair climber

Tuesday: Back and Biceps + 12 Minutes on the arc trainer

Wednesday: Chest and Triceps + 5 Minutes on the row machine

Thursday: Legs + 2.30 Mile run on the treadmill

Friday: Shoulders and Abs + Cardio (?? Whatever I feel like doing :))
Thoughts on the first month
I love this program. More that I can even type into words. I love lifting weights so much I even briefly considered maybe NOT running races in 2017, then I remembered what running does for me and I got my wits about me again. 🙂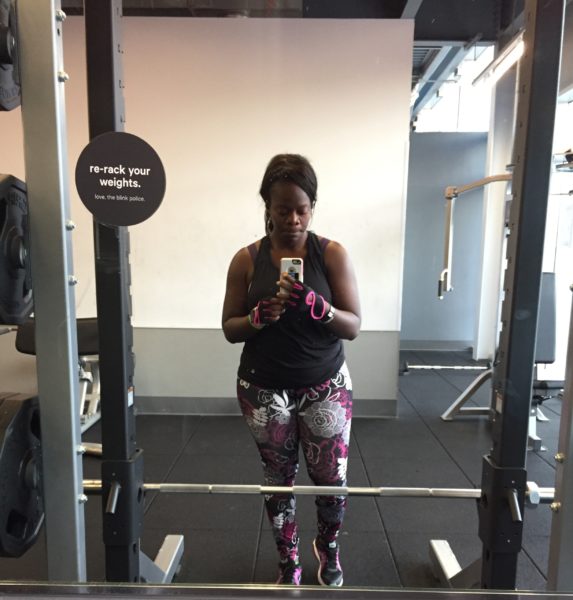 The fact is that even though I didn't take any measurements in the beginning of the program (oops!) I can see a total difference in my body composition. I'm feeling like the old days, prior to running! I have to be honest with myself that my body simply doesn't respond to running the way I would like it to. In four short weeks however, my body has snapped back in a surprising way. So much so that I'm likely going to do a different 3 month strength training intensive once this one is over.
Dinner in #LittleItaly, #strengthtraining LOVE & a recap of phase 1 of #JamieEasonLiveFit
The second month of the program is critical. It's where things got too hard time wise and exactly when I dropped out last time so it's super important that I stick with it for the next four weeks even THROUGH the crazy holidays. This phase incorporates cardio as a requirement for some of the days and now includes supersets. I'm SO excited! It will be tough, but fun.
How was your fitness and health week? Have you been to any holiday parties yet? Which fitness activity makes your SOUL happy?
Hi! I'm Nellie. I am a busy mama of three, wife to my high school sweetheart who loves to cook, workout and stay organized! I love to share helpful printables, the best recipes and fitness tips for the modern mom. I strongly believe that every mom can feed their family well, take proper care of themselves and have fun along the way! Read my story.
Get comfortable and be sure to come hang out with me on social. Don't grab your free fitness journal before you go!