How are you guys on this amazing Friday?
It was a weird week for me. I was able to do really well with business and blog stuff, but the life stuff kicked me in the rear end. My eldest child has been having some trouble in school to put it lightly and I am researching and figuring out the best way to handle all of it. Why doesn't parenting come with specialized handbooks?! I could use one right about now.
It's Fitness Friday!
So I have been slowly adjusting to Life As A Lifting Diva (doesn't that sound like such a great book title?!). It's a pretty dramatic change to go from running 30-40 miles a week to walking around lifting things up and putting them back down! This week was Week 3 of the Jamie Eason program and this is the time where things ratchet up a whole lot. You go from 5-6 strength training exercises per day to 7-8 more advanced moves per day.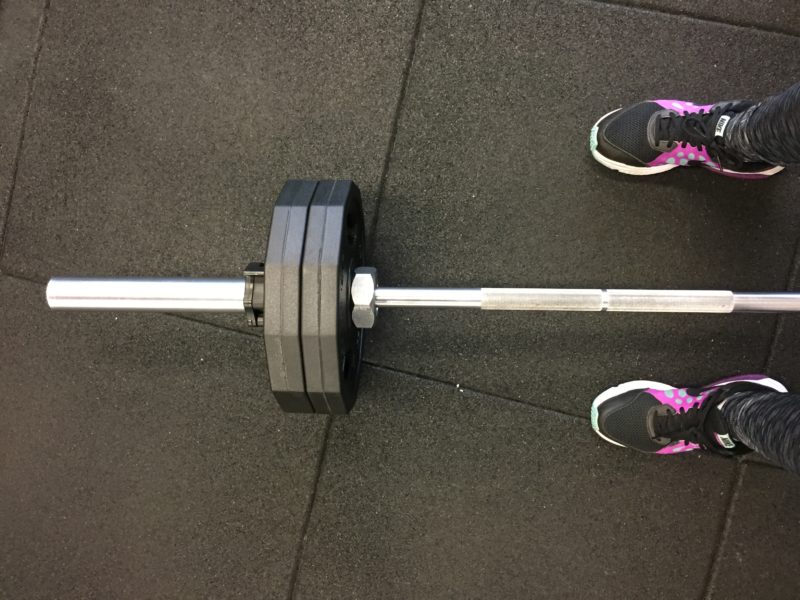 Monday: Legs – One of the major changes in the program is that you start having leg days twice a week. Another significant shift is that you go from simpler moves like leg curls to walking across the gym doing walking lunges with a barbell on your shoulders. 🙂 It was tough, but I got through it, with
Cardio: 15 minutes extra on the stair climber
Tuesday: Back & Biceps – This day wasn't terrible but again it was a progression of movements. This included a lot of moves that my poor back was not used to! I felt the burn almost immediately and I couldn't wait to get through the back portion.
Cardio: 17 Minutes on Arc Trainer
Wednesday: Chest & Triceps – This was not the easiest. I had my son at home so I found myself venturing out to the gym at 5:50am so I could workout before my hubby left. I could have gone at night but I know the chances of me going to the gym after 7 was little to none. This workout had me doing some body weight activities like pushups and tricep dips (which were hella tough!).
Cardio: One Mile on the Treadmill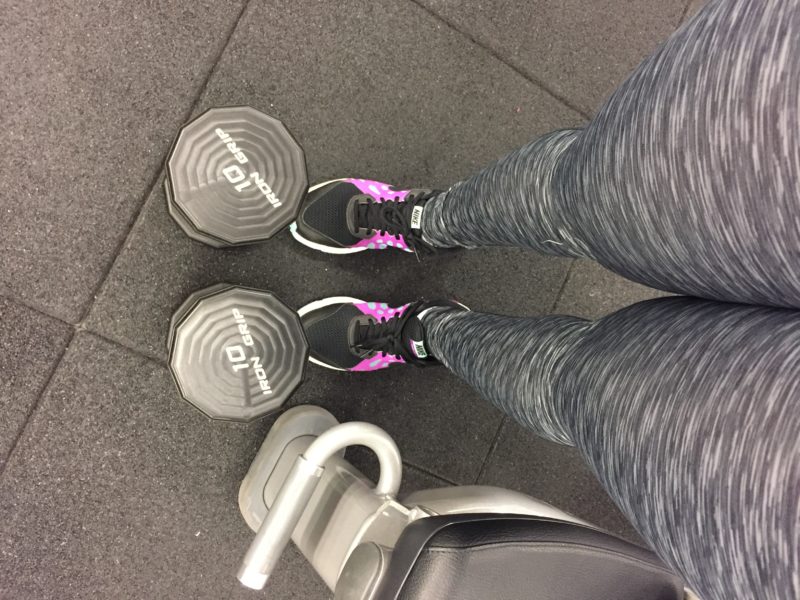 Thursday: Legs – For the second time this week I was on leg day — I had a really good session (I even videoed it as you can see below!) I didn't do any cardio today because I simply wasn't feeling it.
Friday – Shoulders and Abs: I am actually NOT looking forward to this workout today! I have realized that my shoulders are my weakest part of my body by FAR. It is an absolute struggle to get through this day–my poor shoulders always feel like they are on fire!
How was your fitness and health week? What is your weakest part of your body?
Hi! I'm Nellie. I am a busy mama of three, wife to my high school sweetheart who loves to cook, workout and stay organized! I love to share helpful printables, the best recipes and fitness tips for the modern mom. I strongly believe that every mom can feed their family well, take proper care of themselves and have fun along the way! Read my story.
Get comfortable and be sure to come hang out with me on social. Don't grab your free fitness journal before you go!