Throw The Best Thanksgiving Dinner Party with These Tips + A Free Thanksgiving Meal Planner
Are you looking for some suggestions on how to make yours the best Thanksgiving dinner ever? Look no further friends, because you are going to throw the best Thanksgiving dinner party with these tips! PLUS I'm helping you get organized with a free thanksgiving meal planner to ensure your dinner goes smoothly!
Throwing a Thanksgiving dinner party is about so much more than just the food (although that's a big part of it). A Thanksgiving dinner party is the time for gratitude and spending time with your friends and family. What better way to focus on these things than to throw a great dinner party for Thanksgiving? We want you to have a successful one, which is why we are offering these tips to help.
Create Your Guest List
Creating your guest list is perhaps the most important step in throwing a great Thanksgiving dinner party. You need to know how many people you will be feeding for this dinner party to prepare properly. The more people you have coming will, obviously, affect the amount of food you buy, and the dishes that you make. Additionally, knowing the guest list will help you to prepare in case there are any food allergies that you have to take into account when you plan the menu.
Once your guest list is created, send out your invites via phone calls, text, or whatever other method you choose. In your invitation, set a time for dinner so that everyone will arrive at the same time.
Plan Your Menu Early
Since you have your guest list created, you can begin to plan your menu. As mentioned earlier, make sure to find out if any of your guests have food allergies so you can plan for that accommodation.
Don't assume that you have to create the entire menu on your own. Ask your guests if they plan to bring anything to the dinner. If so, you can cross that item off of your list of things to prepare and you have less to do! It's a win-win! Might I suggest these Crockpot Cheesy Mashed Potatoes? While they cook in the crockpot, it frees your hands (and stove!) for other things!
Clean Your House Days in Advance
Thanksgiving is about cooking and dinner with family, not cleaning. Make sure to do your housework in the days before Thanksgiving. That way you have one less stress on your mind as you head into the holiday.
Start Your Cooking Early
Be sure to not leave all of the cooking until the last minute. While some food is better prepared right before meal time, some can easily be prepared hours and even days in advance. I like to focus on baking all desserts (Like this amazing French Apple Cake) at least a day or two early so the oven isn't crowded on T-Day.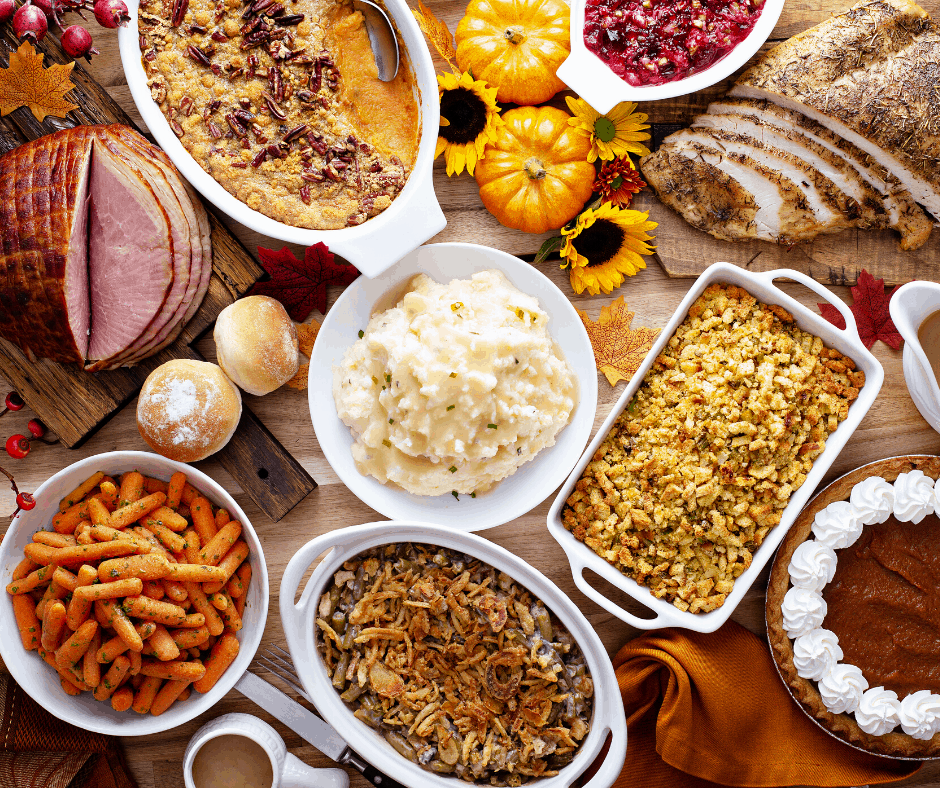 Additionally, be sure to put the turkey in the oven early Thanksgiving day, especially if it is a large one. Turkeys take a long time to cook, so allow for that time in your schedule.
Additionally, do the more time-consuming and mundane tasks (such as cutting veggies, and prepping the turkey) the day before Thanksgiving. No need to save these until the last day when you already have so much other stuff to do.
Plan Other Activities
Chances are, you will have some downtime at your Thanksgiving dinner party. This might be while you are waiting for the final cooking to be done, or maybe after dinner when everyone is full and not quite ready for dessert.
Make sure to have other activities available to make this downtime more fun. Depending on the interests of your guests, you might have a football game turned on in the other room, or you have a stack of board games ready to be played, just be sure to have something ready to fill the quiet time.

Free Thanksgiving Meal Planner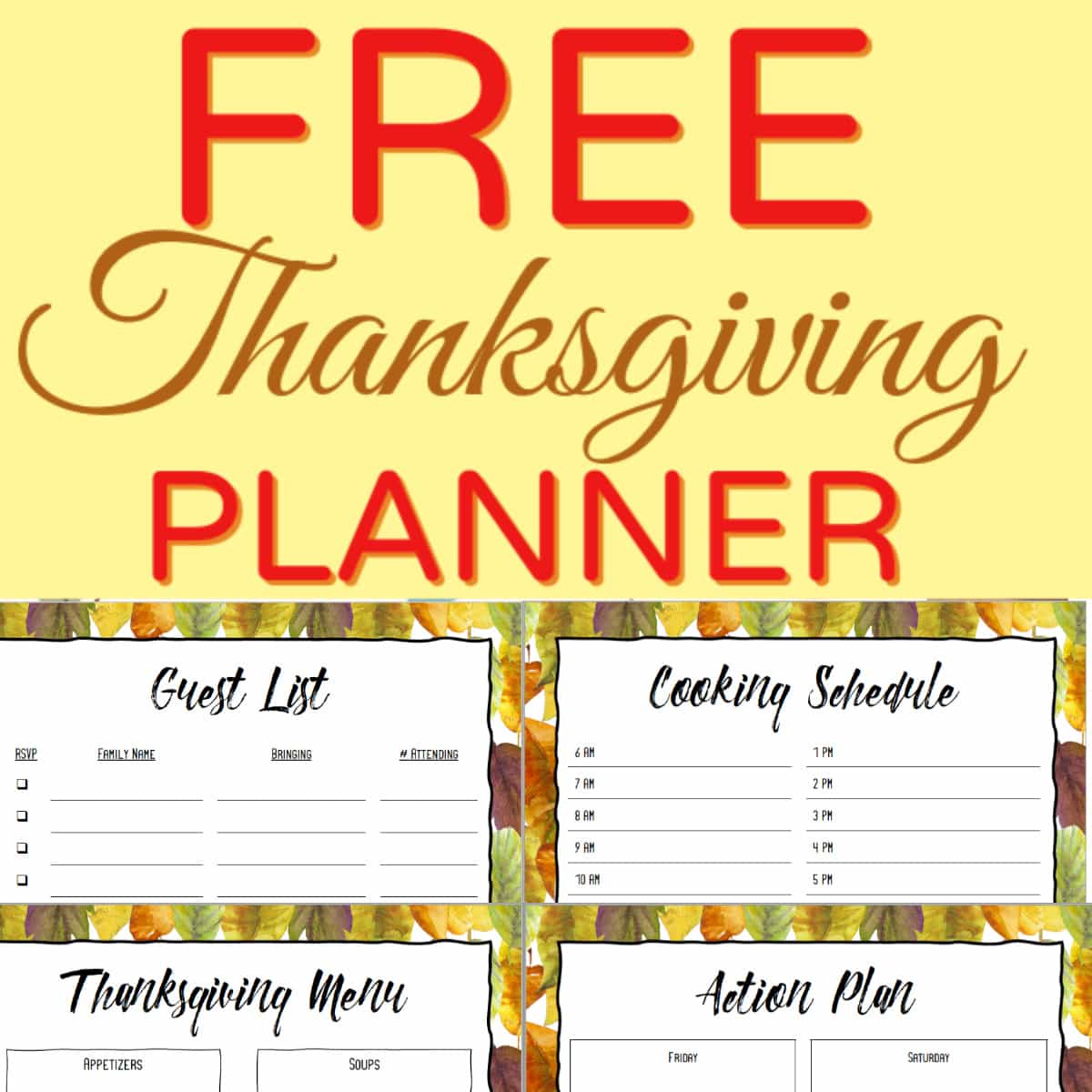 Thanksgiving dinner can get extremely overwhelming keeping track of guests, allergies, ingredients, recipes–you name it. As always, I'm here to make it a little bit easier for you with this printable free thanksgiving meal planner that you can use over and over!
Have a fantastic Thanksgiving!!

Hi! I'm Nellie. I am a busy mama of three, wife to my high school sweetheart who loves to cook, workout and stay organized! I love to share helpful printables, the best recipes and fitness tips for the modern mom. I strongly believe that every mom can feed their family well, take proper care of themselves and have fun along the way! Read my story.
Get comfortable and be sure to come hang out with me on social. Don't grab your free fitness journal before you go!