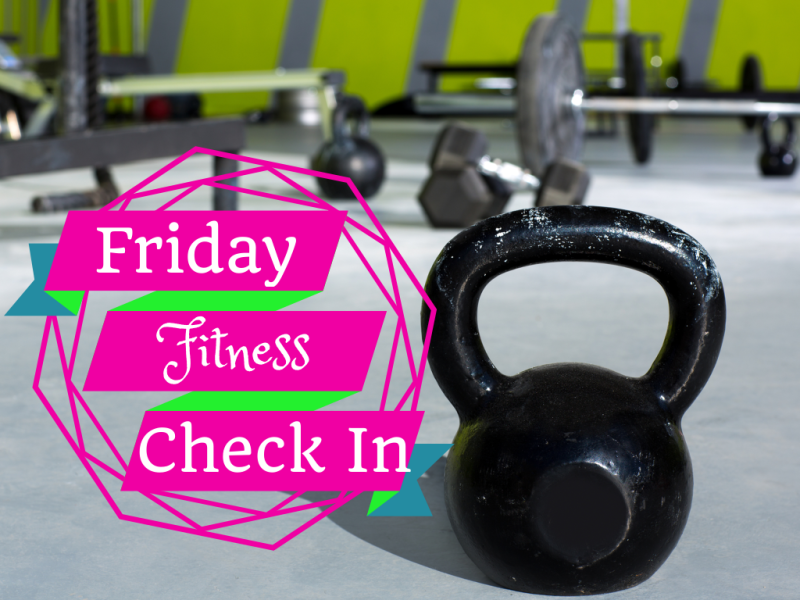 It's been a while since I've done a Friday Fitness Check-in! I am happy to be back.
For the past 4 weeks I have been really busy. Like, being pulled in every single direction type of busy. Although being busy is the norm around here, (hence the whole point of the blog) something happened during the course of those 2 weeks and it was sneaky and undetectable – – I was no longer mentally engaged in my process to get healthier.
The hardest part about getting healthier has never been the exercise or even the food. It has been the mental aspect, the part of me that believes I can do it. The part of me that ignores the upward movement or non movement of the scale. The part that says by this date you WILL be this size.
That part of me is responsible for my weight loss. It is responsible for my food tracking habits and never ending desire to succeed. Somehow over the past few weeks the cerebral aspect of the game was put on pause. I didn't even have a clue! Life really went on.
Since last October I have been mentally locked and loaded. I've lost more weight in the past four months than I have in YEARS! Being mentally in the game is powerful. It is the invisible power that stops you from over eating your favorite foods, it pushes you to go one more mile, it gives you confidence in yourself–in your ability.
Without that confidence I was stuck in a rut. Too tired to cook dinner for myself, passing on my strength training challenge on more than a few days. Not monitoring my water intake, and the list goes on. Without the mental engagement old habits creep in and take over.
Thankfully I caught it before it could get the best of me and here are the ways that I got my head back in the game.
5 Ways to Stay Mentally Engaged In Your Healthy Living Goals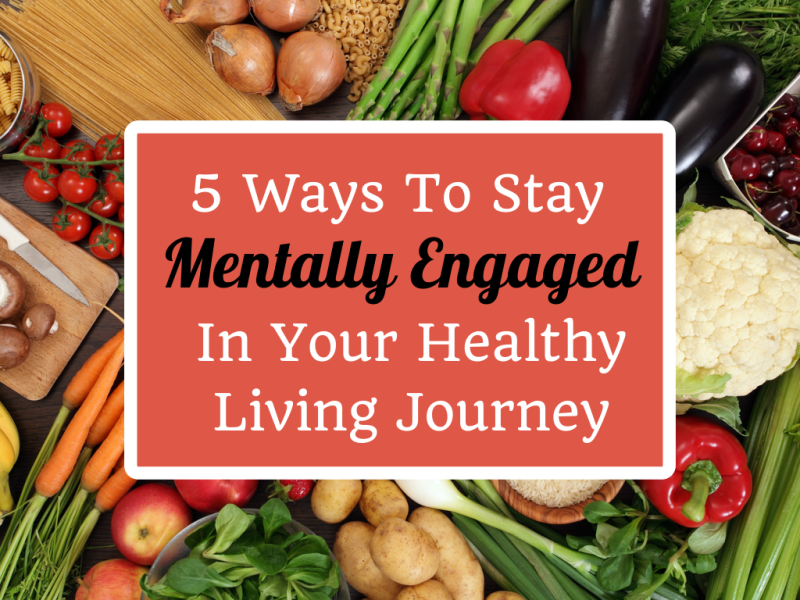 1) New Trainer: I got a new trainer and he is all kinds of awesome. He is paying attention to me, hearing me out AND he just happens to be an old college buddy. Working out with him was hard and eye opening as the workout highlighted to me that I had been going through the motions by doing easier workouts.
2) Reassessed Diet: I began to take a look at my food intake. Had I been slacking off? Eating too much? Eating too little? I made some tweaks to somethings that may have been slowing me down and making me sluggish.
3) Shopped My Closet: I have been going to the gym everyday but just doing it as a chore. I decided to go deep in my workout wardrobe and picked something I'd never worn before. When I put it on I was happy (because I couldn't fit it last year), and that led to a fantastic workout.
4) Set Small Goals : I would really love to lose a simple 2 pounds this month. Just enough to get me back on track with the losses. I have done a great job not gaining any but when the mental stopped the losses stopped too.
5) Gave Myself Credit : Just because the losses stopped doesn't mean that all I have accomplished in a few months wasn't worth celebrating. The weight loss train may have stopped but the light is still green.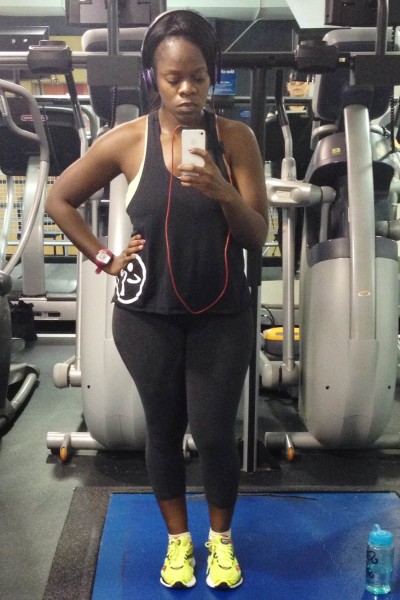 I am happy that even though life got in the way, I didn't fall face first into old habits. This process–like any other process–takes a lot of time and patience. Not everyday will be "on" but the goal is really to have more on days than off days in the end.
Have you had off days in your goal pursuits? Feel free to check in with your Wellness wins and/or losses!
Hi! I'm Nellie. I am a busy mama of three, wife to my high school sweetheart who loves to cook, workout and stay organized! I love to share helpful printables, the best recipes and fitness tips for the modern mom. I strongly believe that every mom can feed their family well, take proper care of themselves and have fun along the way! Read my story.
Get comfortable and be sure to come hang out with me on social. Don't grab your free fitness journal before you go!