Life can get very busy and it can be hard to keep everything together. Here are some handy tips to improve organization today!
The Art of Being a Super Organized Mom: A Comprehensive Guide
Whether you're a new mom or a seasoned one, there's one thing we can all agree on: life gets busy. Organization, though it may not be everyone's cup of tea, becomes pivotal to help balance mom-duties and personal time. Like any other skill, achieving organization in your daily life might seem challenging at first, but with a bit of patience and practice, it becomes second nature.
The organizational spectrum varies: from the 'Over Organized' who seem to have everything sorted in advance, to those who are 'Too Overwhelmed to be Organized.' But regardless of where you fall, getting out of the chaos is possible.
To me, organization is synonymous with sanity and productivity. Managing your time well ensures you're not rummaging through clutter when you need something immediately. Being organized is not just about a neat house but a neat mind too.
So, how can you, as a mom, cultivate better organizational habits? Here's a more comprehensive guide:
1. Say 'No' to Over Organizing: Over organizing can be counter-productive. It tends to introduce unnecessary steps which can defeat the purpose.
For instance, while a color-coordinated closet might look Instagram-worthy, maintaining it might just be a chore. Instead, group items in broader categories such as pants, tops, jackets, etc. This approach is more sustainable and saves you valuable time in the long run.
2. Perfection Isn't Always Practical: While a meticulously arranged shelf or cupboard can be pleasing to the eye, it's essential to be practical. Remember, functionality should always trump aesthetics. Find middle ground: opt for simple baskets – they may not be straight out of a design magazine, but they get the job done!
3. Stay Adaptable: One size doesn't fit all, especially when it comes to organization. Be prepared for some trial and error. If a system isn't working, adjust it. Embracing flexibility means you're more likely to find the best solution tailored for your needs.
4. Take Small Steps: Sometimes, in a rush to get everything organized, we end up creating more chaos. Instead of overhauling your entire house in one day, prioritize. Select one area or project, plan meticulously, and then work on it. Even dedicating just 15 minutes a day can lead to impressive results over time.
5. KISS (Keep it Simple, Sally): The simpler your organizational methods, the easier they are to maintain and for others in the house to follow. Especially with kids around, it's crucial that systems are straightforward.
Moreover, simple storage solutions, like basic shelves or hooks, can be cost-effective, allowing you to allocate resources to other pressing needs.
Additional Tips To Improve Organization:
6. Establish Routines: Routines are lifesavers. Whether it's a bedtime routine for the kids or a weekly meal prep schedule for you, having set routines can significantly reduce decision fatigue.
7. Delegate: It's okay to ask for help. If there are tasks that other family members can take up, delegate. It not only reduces your load but also instills a sense of responsibility in children.
8. Use Technology: Take advantage of organizational apps or tools. From grocery shopping lists to family calendars, technology can be a great ally in keeping things streamlined.
9. Declutter Regularly: The less you have, the less you have to organize. Set aside a day every month to declutter. Remember, every item should have a designated home.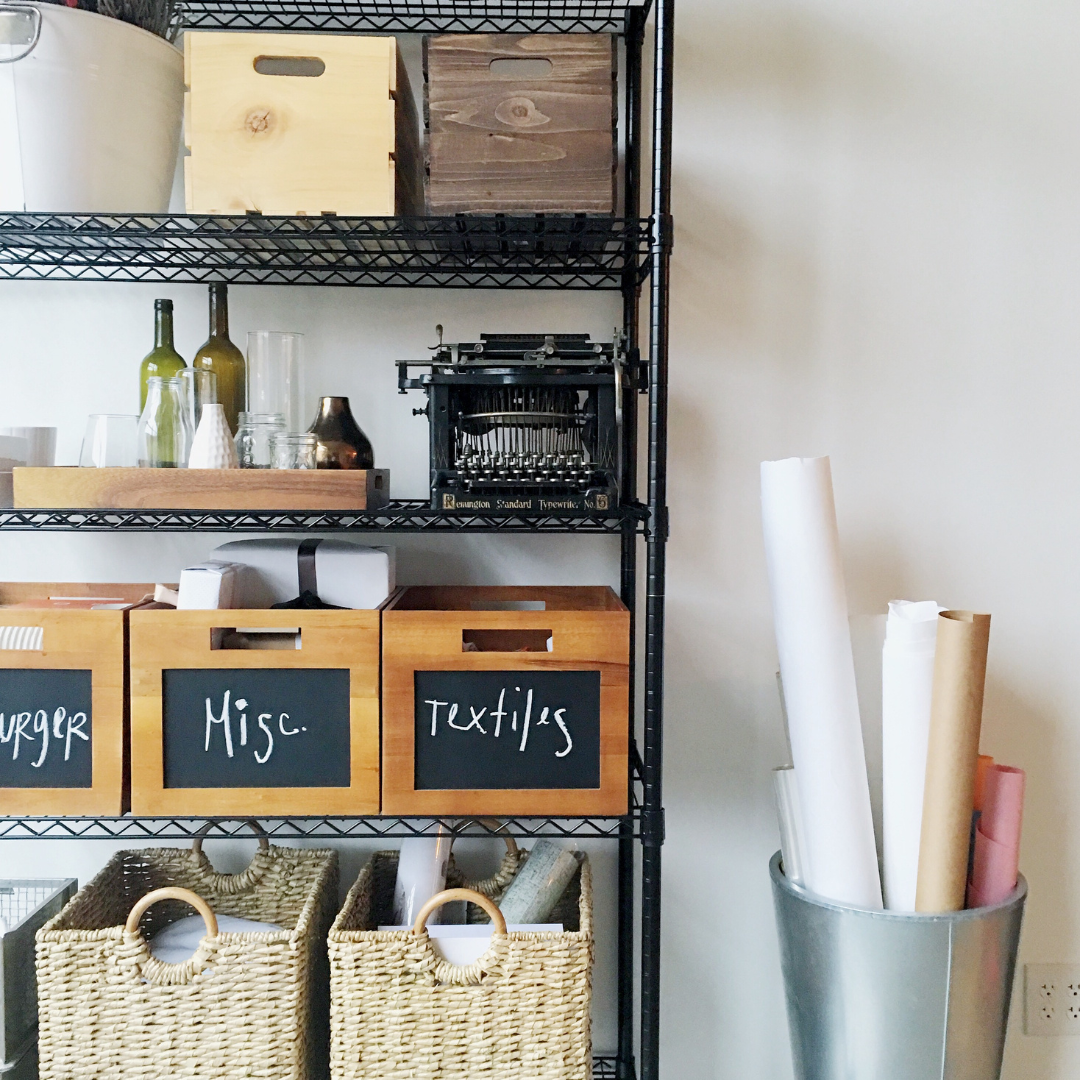 10. Be Kind to Yourself: Lastly, give yourself grace. Some days will be better organized than others. Celebrate your victories, learn from the not-so-organized days, and always strive for progress, not perfection.
Organization, while an excellent tool for productivity, is also crucial for mental well-being. Especially for moms, juggling multiple roles, a little bit of planning can pave the way for some cherished 'me-time'. So, embrace organization, not just as a chore, but as a lifestyle.
What are some other posts you should check out?
Where do you fall on the Spectrum of Organization? What are some of your favorite solutions?
If you enjoyed this recipe be sure to check out my Instagram Page for the latest posts!
Hi! I'm Nellie. I am a busy mama of three, wife to my high school sweetheart who loves to cook, workout and stay organized! I love to share helpful printables, the best recipes and fitness tips for the modern mom. I strongly believe that every mom can feed their family well, take proper care of themselves and have fun along the way! Read my story.
Get comfortable and be sure to come hang out with me on social. Don't grab your free fitness journal before you go!